One Republican is proposing to name a historic highway "President Donald J. Trump Highway," to honor the 45th president.
Anthony Sabatini, a Republican member of the Florida House of Representatives, is proposing to name one of the "most historic" and longest highways in Florida after Donald Trump who left office on Wednesday.
"This legislative session I will be sponsoring an amendment to rename U.S. Highway 27 as the 'President Donald J. Trump Highway,' This great highway runs through the heartland of Florida in the state that President Trump calls home," the representative wrote on his Facebook page.
"Looking forward to working on this important designation honoring one of the greatest Presidents in American History," he added.
Rep. Sabatini told the Orlando Sentinel that he chose Route 27 because it passes through Lake County, his home district.
"It's one of the most historic highways and one of the longest highways which goes through pretty much the whole state," Sabatini said. "I just think it's a pretty good choice."
The 481-mile highway connects the state's capital Tallahassee to Miami.
Breaking with a tradition upheld for the last 100 years, President Trump did not attend president-elect Joe Biden's inauguration and instead held his own farewell ceremony at Joint Base Andrews before he flew to Florida.
In his farewell address Trump promised: "We will be back in some form," believed to refer to talk that he intends another run at the presidency in 2024 or form his own political party.
He added: "This has been and incredible four years, we've accomplished so much together," before signing off: "Have a good life. We'll see you soon."
After, he traveled by motorcade from a Florida airport to his private club Mar-a-Lago where he was greeted by supporters lining the streets and waving flags.
"For the most part, it's just a somber but at the same time celebratory moment for us to welcome him back home," said Trump supporter Iam Hedendal, as per WLPG News.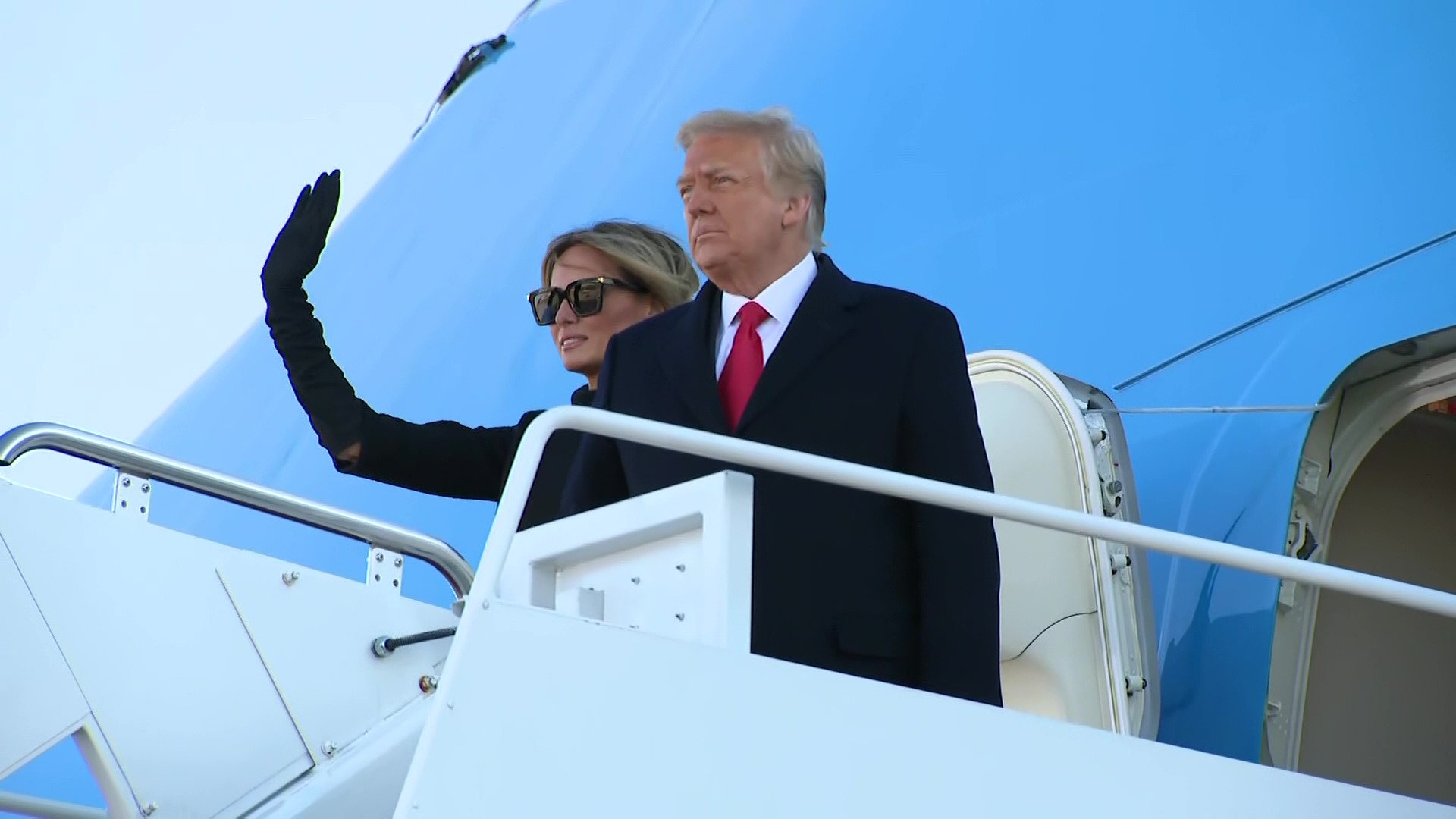 "We want to show him he's not alone," Daniel Rakus, a 65-year-old Palm Beach resident, told the South Florida Sun-Sentinel. "He did a great job. We support him.
"President Trump knows we had his back from the very beginning, and he proved that he had our back."
Trump began visiting Mar-a-Lago before he became president. Born in Queens, Trump was a life-long New Yorker until 2019, when he declared that Florida would become his residence.
Trump now faces an impeachment trial and some of his new neighbors have contacted lawyers saying they don't want him there. The dispute is over an agreement Trump signed which they say prohibits him from making Mar-a-Lago his full-time home, as per The Guardian newspaper.
What do you think about naming this significant highway after Donald Trump? Let us know your thoughts in our comments section and don't forget to share this story.