Though the trials and tribulations we can expect to go through in this life are many, there are very, very few things that will come close to testing us as much as the loss of a child.
It is perhaps only through the passing of a son or daughter that we, as parents, begin to truly fathom just how deep the ocean of grief can go. Put simply, there is no greater torment, and so my heart goes out to any individual who lives with that terrible weight.
As per tragic reports, Sarah Herron, best known for her time on reality show The Bachelor, has announced via social media that she and fiancé Dylan Brown lost their baby boy Oliver after he was born prematurely at 24 weeks.
READ MORE
Needless to say, both Sarah and Dylan are beside themselves with heartache, though they are displaying admirable strength in trying to discuss their loss openly.
Sarah announced the news of Oliver's passing on her Instagram page via a long and heartbreaking post.
"On January 28th, at 24 weeks old, our beautiful son Oliver Brown was born. He passed away in his dad's arms shortly after," her post began.
"He passed away in his dad's arms shortly after. There are no words for the magnitude of loss and pain we're experiencing. It's beautiful and simultaneously tragic. He had my nose and his dad's mouth and long fingers.
"Oliver, our IVF miracle defied so many odds and fought through so many hard milestones to be here, but the higher powers still had other plans for the three of us."
The gut-wrenching post included a number of photos from throughout Sarah and Dylan's pregnancy, including a photo of the couple and Oliver from the hospital.
"Our time together was short, but we are grateful for the days we had with Oliver in my belly," the post continued.
"He has taught us so much about the integrity of life, love and death. Oliver filled our home and hearts with so much love and most importantly, optimism.
"We love you so much, baby boy. You will never be replaced. You are so perfect and awesome."
Sarah signed off her post with: "Love, Mommy and Daddy."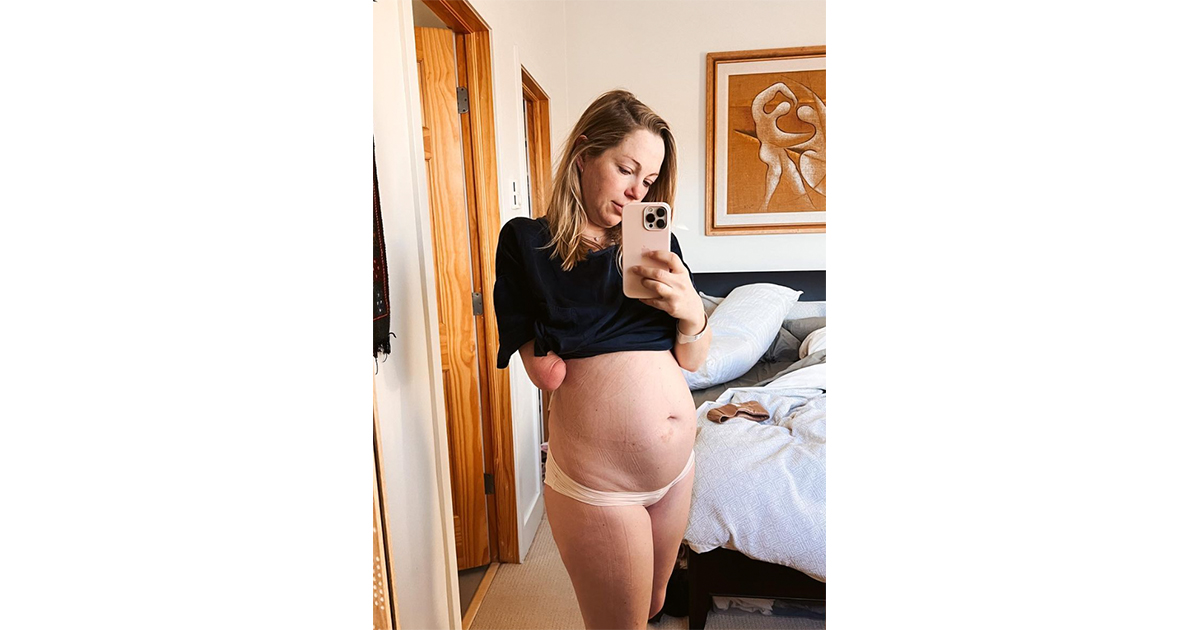 There are no words that can come close to consoling Sarah and Dylan at this time, but friends and strangers alike rallied to send messages of support.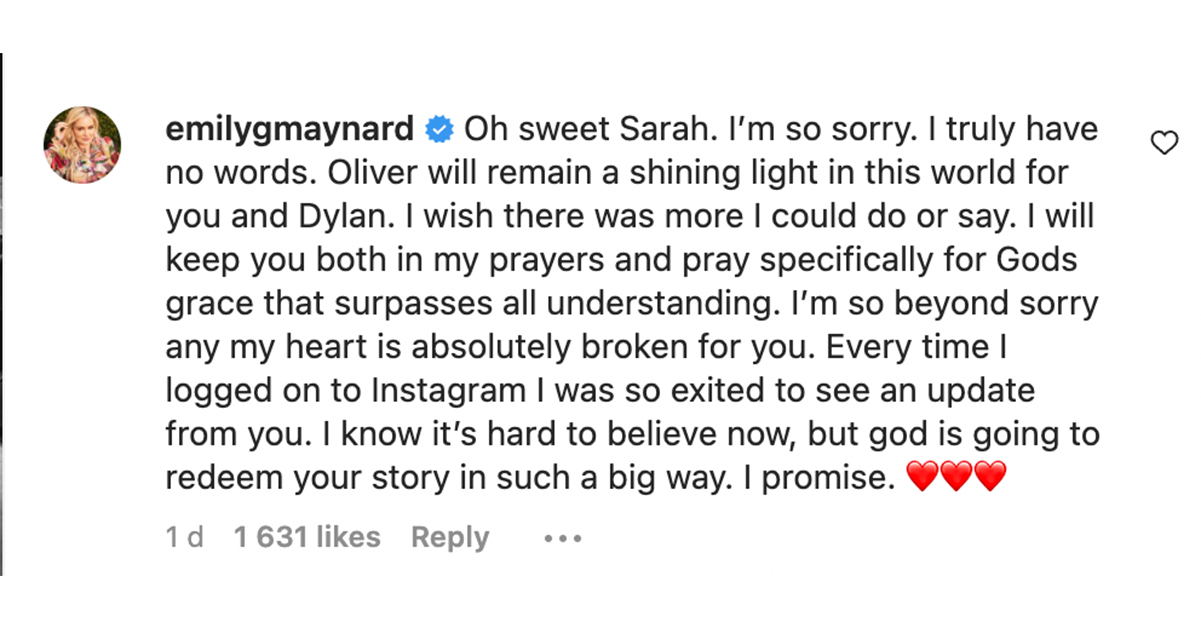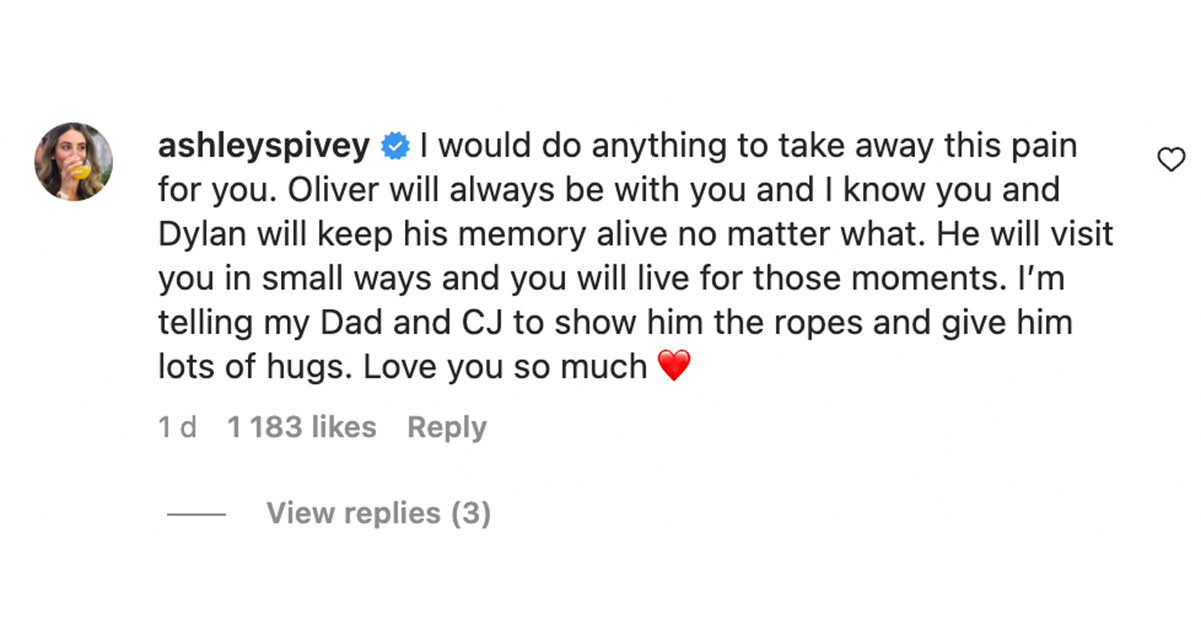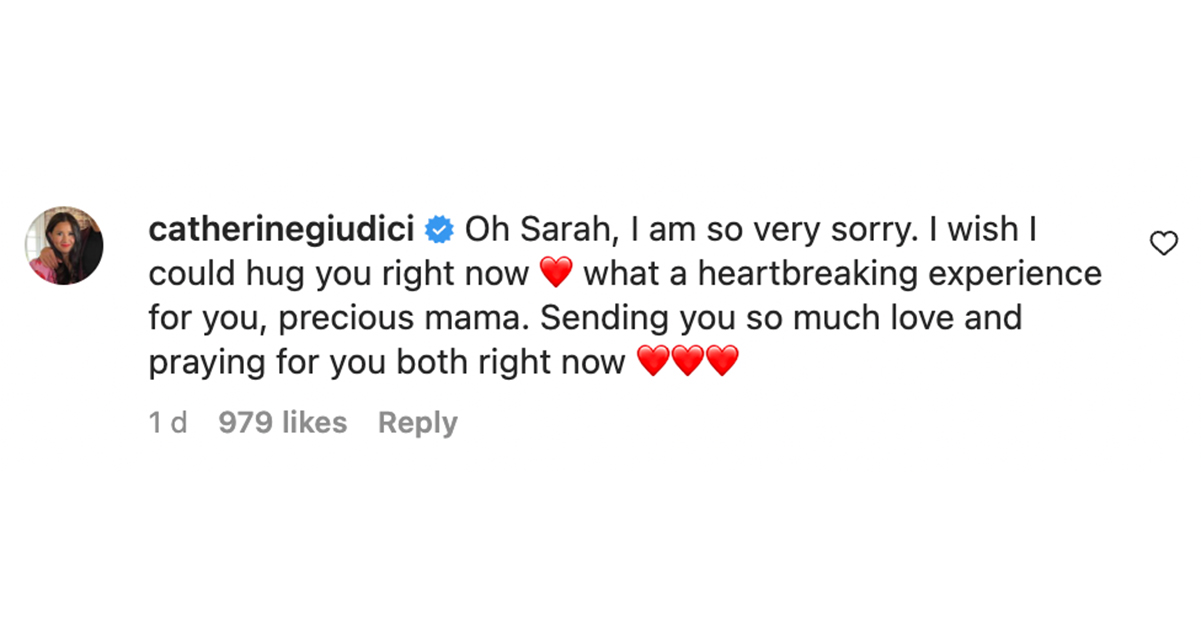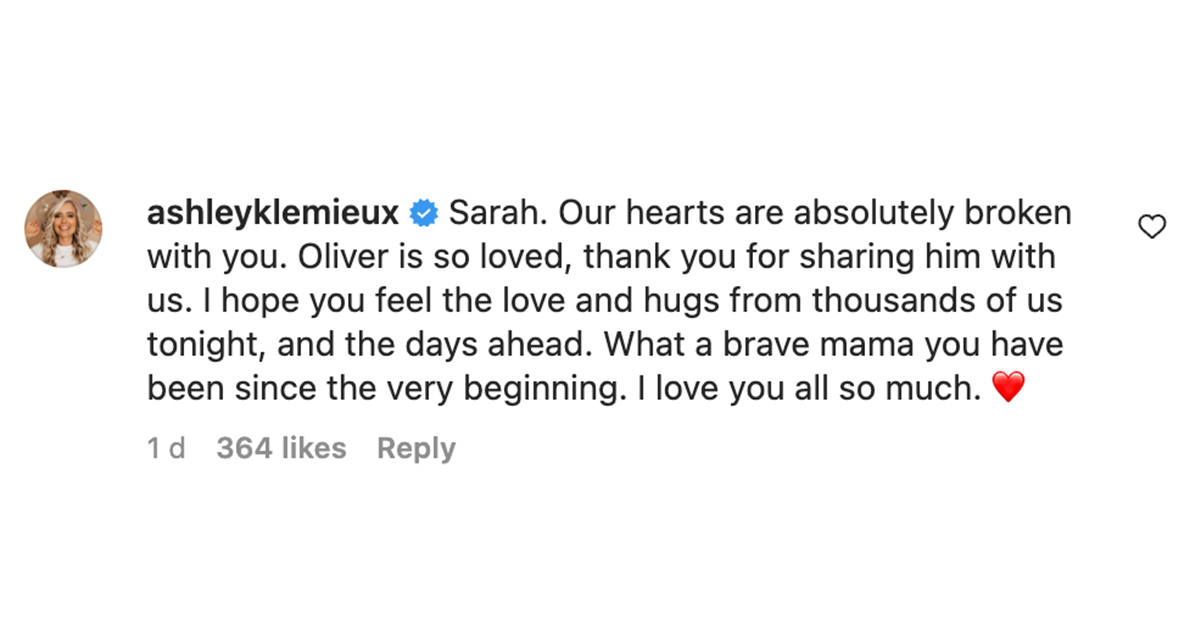 As per reports, Sarah, who featured in season 17 of ABC's The Bachelor in 2013, as well as the first and third seasons of Bachelor in Paradise, underwent a year of IVF treatments to fall pregnant with Oliver.
In September 2022 she announced that the treatments had been a success, telling People: "After a year-long IVF journey, we are over the moon to confirm that our most recent embryo transfer was a success and I am pregnant with a baby boy! Dylan and I know the road ahead is long, but we are cautiously optimistic. We are so grateful for our fertility doctor, Dr. Aimee Eyvazzadeh who has helped make this a reality."
Our hearts, love, and thoughts go out to Sarah and Dylan at this time. May you find solace in your pain and may you be blessed with the strength to continue.
Rest in peace, baby Oliver.
Share this article on Facebook to send support to all those who have ever lost a child.