Dr. Jill Biden is officially the new First Lady of the United States. During her previous eight-year tenure as Second Lady, she continued with her normal teaching job. As of now, she's indicated that she's planning on going down the same path once more.
During the inauguration celebration, Jill Biden wore a magnificent dress. But the fact is that is was hiding several secrets, and its symbolizm has a way deeper meaning than anyone could've imagined.
Jill and Joe Biden have had a special bond for many decades. The couple got married in 1977, and together they've been through great and tragic chapters in life.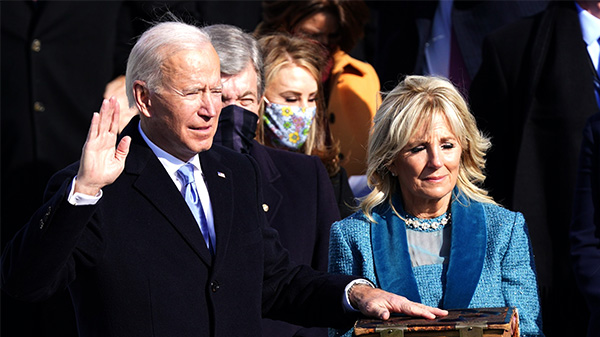 Jill recently went from Second Lady to First Lady, but the fact that she now holds one of the most respectful titles in the world isn't going to change her.
Jill Biden – First Lady
On the contrary, Dr. Jill Biden will continue working as a teacher, showing the rest of the world that anything is possible, and that you should always follow your dreams.
During the inauguration ceremony, when Joe Biden was sworn in as America's 46th president, Jill wore a truly astounding dress made by designer Gabriela Hearst. Apparently, it held several hidden meanings, which we love!
So how did Jill Biden get to the White House? This is her story!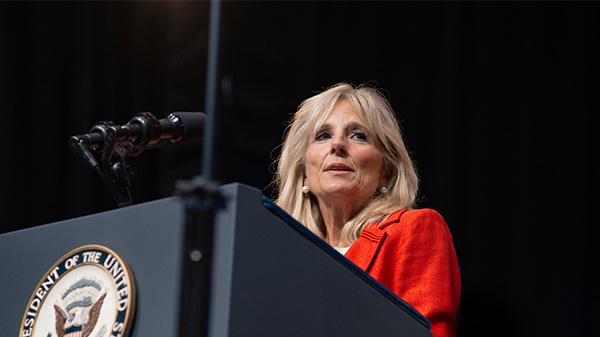 Jill Tracy Jacobs Biden was born June 3, 1951, in Hammonton, New Jersey, the oldest of five daughters to mother Bonny Jean Godfrey Jacobs and father Donald Carl Jacobs. When she was just a child, the family moved to Willow Grove, Pennsylvania, just outside of Philadelphia.
Jill Biden – early life
She went to Upper Moreland High School and later Brandywine Junior College, where she studied fashion merchandising. Following one semester at the college, Biden transferred to the University of Delaware to major in English, graduating with a B.A. in English in 1975.
The following year, Jill began teaching English at St. Mark's High School in Wilmington, Delaware. She moved on to become a reading specialist at Claymont High School, and at the same time pursued a Master of Education with a specialty in reading from West Chester University. She completed her first master's degree in 1981. 
Jill dedicated her life to working as a teacher in both public high schools and community colleges. She also had a stint teaching history to teenagers at a psychiatric hospital.
In 2007, the First Lady also earned a doctorate in educational leadership.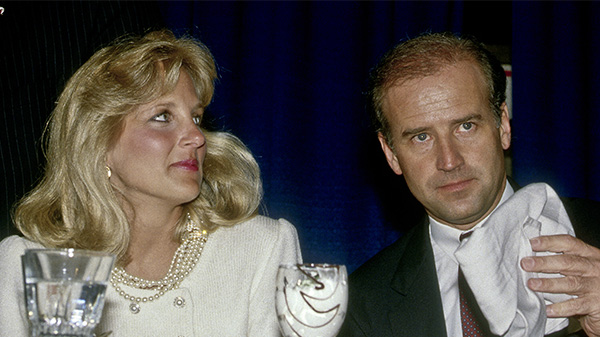 Around the same time as she earned her masters degree, she also acquired something else in the form of the love of her life, Joe Biden. In 1970, she had married Bill Stevenson, but the couple separated in 1974.
The following year, she met newly-made U.S Senator Joe.
Joe Biden & Jill Biden – love story
At first sight, Jill wasn't really sure it was going to work at all.
"I was a senior, and I had been dating guys in jeans and clogs and T-shirts, he came to the door and he had a sport coat and loafers, and I thought, 'God, this is never going to work, not in a million years,'" Jill Biden told Vogue.
"He was nine years older than I am! But we went out to see A Man and a Woman at the movie theater in Philadelphia, and we really hit it off. When we came home, he shook my hand good night. I went upstairs and called my mother at 1:00 a.m. and said: 'Mom, I finally met a gentleman.'"
The two grew fond of each other, though at first, Joe and Jill maintained an illusion that their relationship was just for "fun".
"She was just starting her own career," Joe wrote in his 2007 memoir Promises to Keep. 
"I think it was easier for her in the beginning of our courtship when I wasn't thinking about marriage. We both just liked having fun with somebody again, and she wanted to keep it that way."
However, things started to get serious before long. Joe and Jill fell in love, and the now-U.S. President wanted to take the next step.
"She gave me back my life. She made me start to think my family might be whole again," Joe Biden wrote of Jill in his memoir.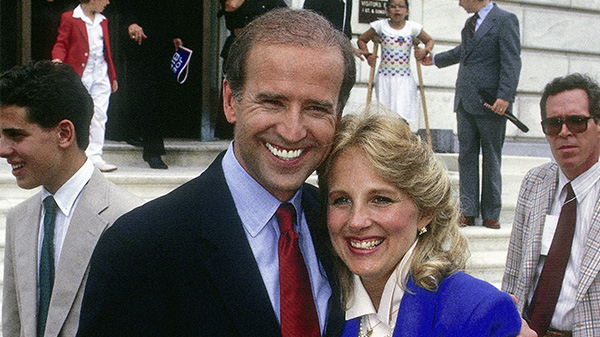 Biden also explained that he didn't introduce Jill to his two boys, Beau and Hunter, right away. But once they all met, they "hit it off" and Jill started to be a part of the family during major holidays, including Thanksgiving and Christmas.
Proposed five times
Joe Biden was in love. But it was actually his boys that suggested marriage for the first time. It was an ordinary morning when the boys were aged 7 and 6 respectively, and Joe was in the middle of shaving. He recalled the wonderful moment in his book, a passage featured in The Washington Post.
"Finally, Hunter spoke up: "Beau thinks we should get married."
"What do you mean, guys? Beau?" Joe replied.
"Well," Beau said, "we think we should marry Jill. What do you think, Dad?"
"I think that's a pretty good idea," I told them. I'll never forget how good I felt at that moment."
Now, taking the leap into marriage is a big thing. Joe Biden wanted to do it, but the first proposal didn't go quite the way he wanted it to. Neither did several proposals following.
Speaking with Vogue, Jill admitted that Joe proposed five times before she finally accepted. She explained that it had nothing to do with her not wanting to get married, but rather that she merely had his children, Beau and Hunter in mind.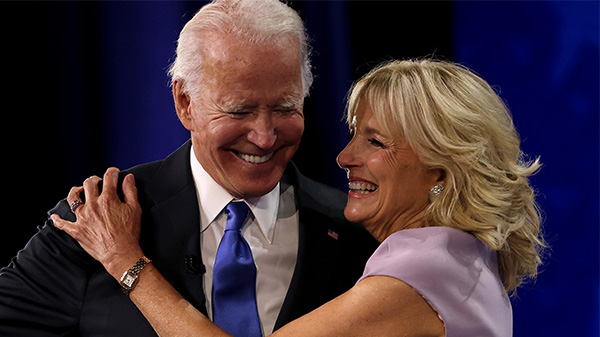 "I said, 'Not yet. Not yet. Not yet.' Because by that time, of course, I had fallen in love with the boys, and I really felt that this marriage had to work," she told Vogue. "Because they had lost their mom, and I couldn't have them lose another mother. So I had to be 100 percent sure."
Married in 1977
Joe reveald it got to the point where he gave her an ultimatum.
"'Look, this is the last time I'm asking you,'" the president recalled himself saying. "'I don't care when we get married. But I want a commitment.' And she said okay. But it took that!"
On the fifth proposal, Jill Biden said yes. On June 17, 1977, the two got married in New York City at the United Nations chapel. The ceremony was very intimate, with only 40 of their family members and closest friends in attendance.
By that point, both Joe and Jill had been through a lot. For that reason, their union wasn't just simply about getting married. Rather, it was about Jill becoming a part of a larger family. For Beau and Hunter, this was especially important.
"The way they thought of it, the four of us were getting married," the President wrote.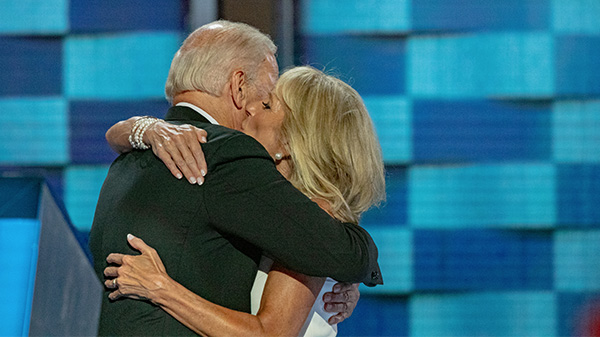 It truly is a wonderful thing, marriage, and the way that Biden's sons saw it really makes me tear up. It's a simple, but oh-so beautiful gesture!
Praised as parents
Joe and Jill Biden, alongside Beau and Hunter, went on to embark on their honeymoon. And in 1981, the family welcomed a new addition in daughter Ashley.
For their daughter, it was a very special place growing up. But even though both Jill and Joe had plenty on their hands, they always made sure that their children came first.
"My parents were very involved in my life as they were my brother's," Ashley told Today, as quoted by Grazia Magazine.
"We had a lot of time together. That was really who I was with all the time. It was Mum, Dad, Beau and Hunter. Whether it was family dinners at night – family dinners were very sacred. We would talk about our days and current events. Dad and Mum were just extremely involved."
Jill decided to take some time off teaching to focus on raising both their newborn daughter, and her stepsons. However, she was soon back in school teaching, which is truly her biggest passion in life.
Fast forward to today, and Joe and Jill Biden have been through plenty. Even though her husband became the US Vice President in 2008, she continued grading papers at Northern Virginia Community College, as well as attending White House receptions. According to Politico, her Secret Service agents even dressed like college students carrying backpacks while she was working.
Continuing her work as a teacher
As First Lady, she will continue her work as a professor of writing at Northern Virginia Community College.
"Teaching isn't just what I do, it's who I am," Jill said.
Dr. Biden was able to effectively hold down two jobs, and one individual who was impressed with her work ethic was former First Lady Michelle Obama.
"Jill is always grading papers," she said in 2016. "Which is funny because I'd forget, 'Oh yeah, you have a day job!' And then she pulls out her papers, and she's so diligent, and I'm like, 'Look at you! You have a job! Tell me! Tell me what it's like!'
Jill has never been a person who craves attention or limelight.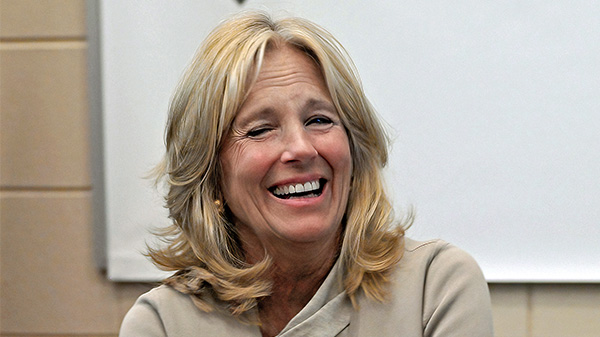 Mary Doody, a former assistant dean at Delaware Technical Community College, recalled in an interview with CNBC that she always kept her identity low-key, even when husband Joe served as a Delaware Senator.
"I'm going to teach"
"At Delaware Tech, they simply did not know that she was Senator Biden's wife," Doody said. "She kept it under wraps. And when she got her doctorate she got it under 'Jacobs'; she didn't use Biden, because she has just always wanted to be her own person and for the students to know her as a teacher and not as the wife of a senator. She doesn't need that affirmation. It's just who she is."
Jill Biden worked as a teacher at the community college during her eight-year tenure as Second Lady. She also traveled to nearly 40 countries, visiting military bases, hospitals, and refugee camps, advocating for education and economic empowerment for women and girls.
She's now keen on doing the same as First Lady.
"I'm really looking forward to being first lady and doing the things that [I did] as second lady, carrying on with military families and education and free community college, cancer [the Biden Cancer Initiative], that Joe and I have both worked on," Biden said on The Late Show with Stephen Colbert. "And I'm going to teach as well."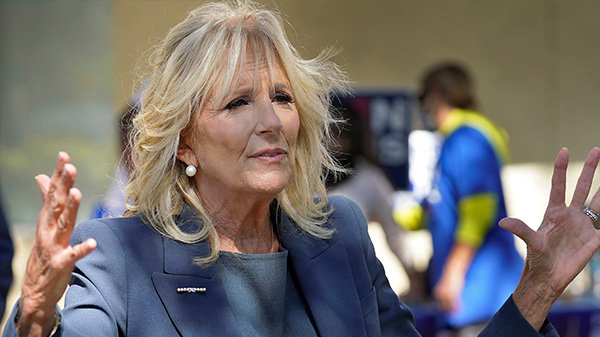 She added: "It's hard for me to think of it in historic terms [first First Lady to do so]. I guess because I taught all eight years when I was second lady."
Jill Biden – inauguration dress
Following the inauguration of Joe Biden and Kamala Harris, the inauguration celebration began. The special event included performances from artists such as Garth Brooks, Jennifer Lopez, Lady Gaga and Kate Bush. Tom Hanks hosted the televised event Celebrating America.
Jill Biden has already been praised for her sense of fashion. But for the special celebration event, the First Lady wore a truly special and beautiful dress.
And if you look closely, you'll see that it has some hidden messages.
Jill Biden paid tribute to the US with her inauguration concert dress. It is embroidered with the federal flowers of every state, as well as territory in the country.
The dress was designed by Gabriela Hearst. She says it was inspired by the message of unity.
"Unity makes strength, and it is needed for the road ahead," Hearst said in a statement, as quoted by CNN.
Meaning behind outfit
Joe Biden also focused on unity within his inaugural address.
"I've never been more optimistic about America than I am this very day. There isn't anything we can't do if we do it together," the President said.
So, are the flowers randomly embroidered on the dress? Of course not.
At the heart level of The First Lady, the Delaware flower is positioned, and from there, all other flowers branch out. Dr. Jill Biden completed the wonderful outfit with matching leather gloves designed by Hearst, as well as a double-breasted jacket was made of cashmere, according to People.
Gabriela Hearst designed the entire dress in New York City. The embroidery and coat were crafted in the garment district, and the dress was assembled at Hearst's inhouse studio.
Not only that, but the materials used were existing available fabrics, in order to minimize the impact on the environment. Constructing it was no easy job.
"Each flower took approximately two-four hours to embroider," the designer wrote in an Instagram post. "Careful placements and color selections were carefully studied for weeks."
Benjamin Franklin quote
But we're not done with the surprises contained in Jill Biden's dress. Inside the coat, on the lining, is hand embroidery with a quote from Benjamin Franklin. According to Hearst, it represents "the lifelong calling and service of Dr Biden as an educator".
The quote reads: "Tell me and I forget. Teach me and I remember. Involve me and I learn."
Michele Obama became well-known for her stylish outfits during her time as First Lady of the Untied States. And it seems that Dr. Jill Biden will follow in her footsteps. At the very least, she's made a really strong start by wearing this lovely dress for the inauguration celebration.
Jill Biden is a great role model, and she seems like a wonderful mother, as well as a teacher.
Please, share this story to honor her!