After one month in Office, President Joe Biden returned to the center stage during a town hall meeting at the Pabst Theater in Milwaukee Tuesday.
Taking center stage for the first time since assuming office, President Biden spoke in front of around 60 voters, maintaining social distancing due to the safety protocols due to the coronavirus.
"Good to be back," Biden told CNN's Anderson Cooper as he walked onstage.
It's been five months since Biden's last town hall meeting, when he then faced election rival Donald Trump. However, this time it was pretty different.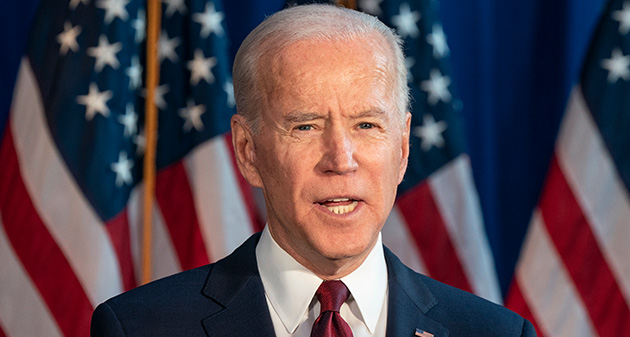 Joe Biden said that being the new resident of the White House sure was special.
"I get up in the morning and look at Jill and say: 'Where the hell are we?'" Biden said, smiling, during the town hall in Milwaukee.
The president has been in office for four weeks, saying that he finds himself to be "extremely self-conscious" when White House staff waits on him, like handing him his coat. Biden continued with praising White House personnel.
"I don't know about you all, but I was raised in a way that you didn't look for anybody to wait on you," he said.
The White House is "very different" from the vice president's residence, Biden explains, however he didn't know what to expect when he moved in. At the same time, Biden explained that he felt a "sense of history" when being at the White House.
During the town hall meeting, Cooper asked Biden if he'd spoken to any former presidents following the inauguration. Declining to say who specifically, the president said they had "private conversations."
However, he also said he'd spoken to all of his predecessors, except one, implying it to be Donald Trump.
"By the way — all of them, with one exception, have picked up the phone and called me, as well," Biden said, dismissing the previous president as the 'former guy.'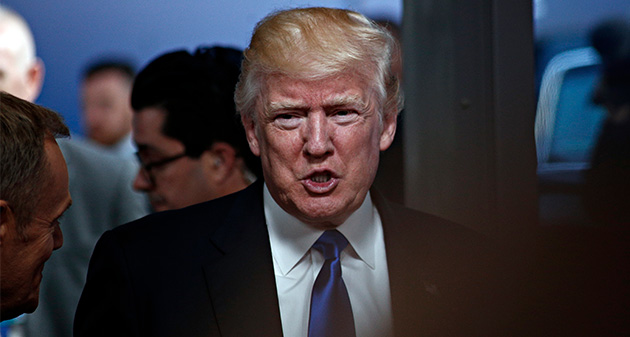 Donald Trump and Joe Biden weren't quite the best match during the election race. Donald and Melania Trump declined several traditional and ceremonial things to welcome Biden and his wife Jill to the White House, which many expert said was "unprecedented."
Trump did however leave a letter for Biden in the Oval Office.
"The president wrote a very generous letter," Biden said at the time. "Because it was private, I won't talk about it until I talk to him. But it was generous."
Biden got questions about Donald Trump, but clearly, he wanted to move forward.
"For four years, all that's been in the news is Trump. The next four years, I want to make sure all the news is the American people, I'm tired of talking about Trump, it's done," he said.
Being the president of the United States sure is a big responsibility. Biden has previously described the likes of Abraham Lincoln and George Washington as "super human."
But now, at least he feels more comfortable to be the president following his relationships with the last seven presidents, that he has gotten to known personally.
"I had to remind myself that they're really fine men that I knew well, the last seven presidents. And, at least, they're people who I knew well enough to know that I play in the same team with. So it took away the sense of, this is — my God, you know — I'm not Abraham Lincoln, I'm not Franklin Roosevelt, how do I deal with these problems?" he said, as quoted by CNN.
What do you think of Joe Biden as President? Share your thoughts in the comment section on Facebook!
Meanwhile, share this article on Facebook with friends and family.