Julia Robert's in the prime of her career started dating singer-songwriter Lyle Lovett. The singer could not believe his luck and spontaneously agreed to get married to the actress.
However, with all the pressure they were under, the marriage did not last long.
The romance between Julia Roberts and Lyle Lovett was very unexpected. Their love story began in 1993 in New Orleans. This is the city where the couple was first spotted together publicly. At the time, Roberts was filming "The Pelican Brief" in the area.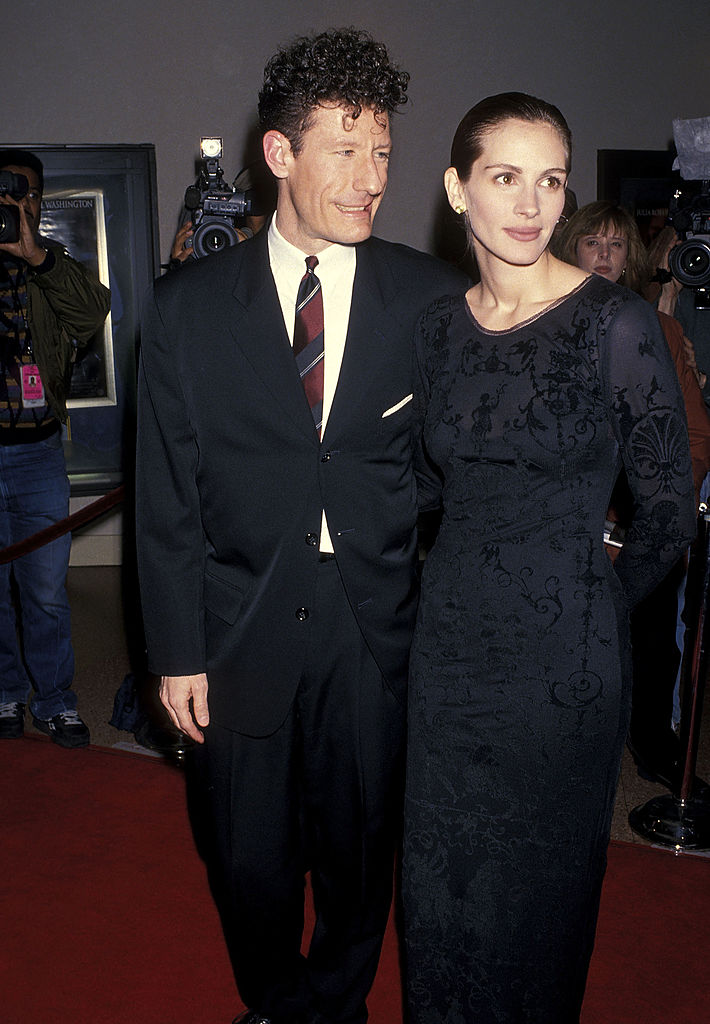 The two were seen enjoying the live music of "New Orleans Klezmer All-Stars" which was a Jewish folk music band.
While the couple did their best to keep things platonic for the public, people caught the spark between them. A customer who was present at the occasion recalled, "They were nuzzling and dancing together. Everyone knew something special was happening between them."
And apparently, at the time, Lovett felt that Julia Roberts was out of his league. But even with that, he felt the couple had an undeniable chemistry that he could not resist. He apparently tried very hard not to fall in love with Roberts but the task felt impossible.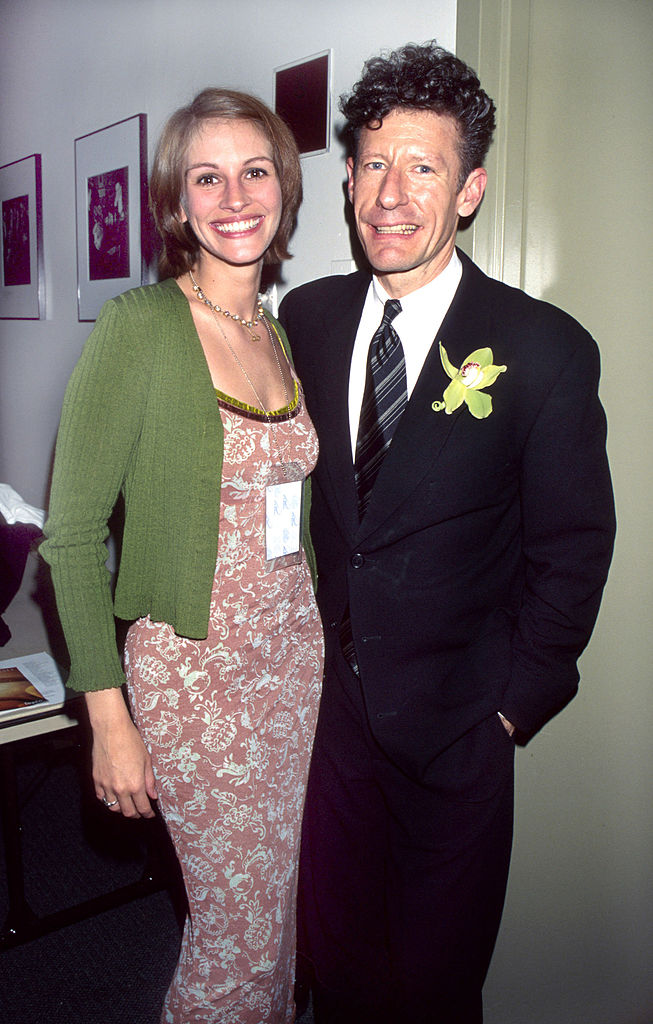 Lovett said, "I didn't want to actually think it out loud, or even to myself, because of her being who she is. I knew I really liked this person. But I thought, 'Don't be stupid. She's Julia Roberts.'"
But clearly, Lovett was unable to resist Roberts' charms because the two tied the knot just three or four weeks into their whirlwind romance. In July 1993, Lyle Lovett and Julia Roberts married one another.
This spontaneity was completely out of character for Lovett. His ex-girlfriend Allison Inman commented on it as well. "I'm proud of the old guy because I've never seen him do anything spontaneously. I have to applaud a woman who can get him to do something like that," she said.
After the couple tied the knot, they were not secretive about it at the very least. Roberts gave interviews where she gushed about her new husband. In one of the interviews, she said, "He's a tremendous man, and he's shown a great deal of courage in marrying me." 
Even though Lovett was a popular singer and songwriter in his own rite, the singer did not know fame till he married Roberts. Suddenly, the singer who was known for keeping a low profile was thrust into the limelight. Roberts said of this, "That's part and parcel of my life, and he's done it with great, distinguishing effort."
She clearly appreciated her husband's readiness to deal with anything that came their way. When asked to talk about their day-to-day lives together, Roberts shared some interesting insights.
She shared that the two did not think they were different from any other couple. She shared that, both of them got up every morning and left for their job. Their jobs were just different from the normal couple. While she went to the studio to make a film, he went to a studio to record an album.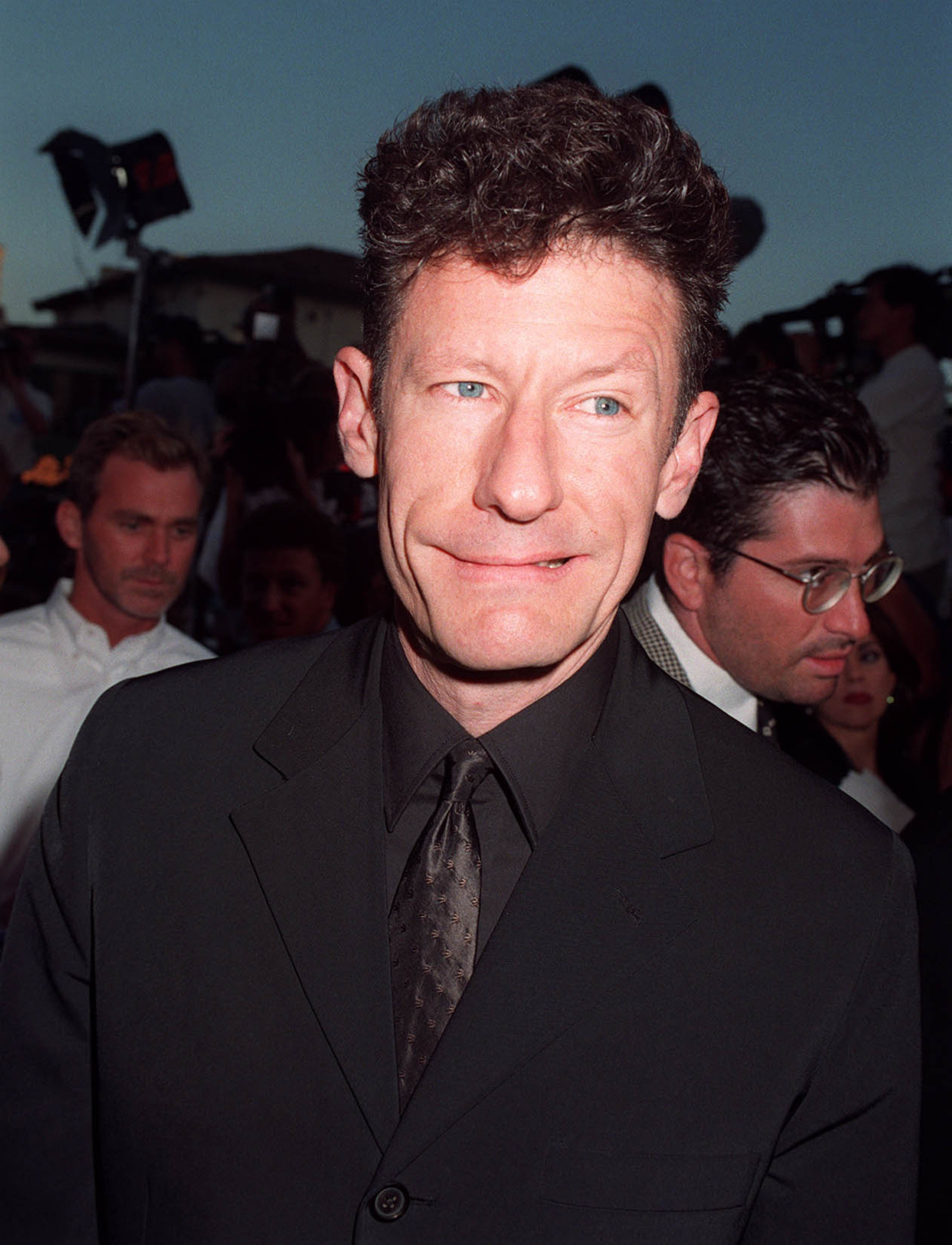 The couple considered New York their home. Roberts shared that when they would be walking around the city, people would come up to them and congratulate them on their marriage. But the couple also had a home in Los Angeles, where one Thanksgiving, Roberts made a full turkey dinner for her in-laws who visited them for the holiday.
While everyone has been kind and enthusiastic about their marriage, Roberts revealed that there were some who mocked her dress saying it looked like a tablecloth.
But that criticism was not anything compared to the vitriol against Lovett's hair. Soon after the duo was married, Roberts appeared on Barbara Walters's show for an interview. The interviewer commented on her husband's hair and the actress immediately jumped to his defense, saying "I do like his hair. It's not as big as everyone makes it out to be. It's pretty normal." 
A mutual friend of the couple was the one who first made the introduction between the two. According to reports, Roberts was a fan of the singer even before she met him in real life.
Just as quickly as they had started their relationship, it had come crashing down. The duo divorced in 1995. But the split did not surprise anyone since they had stopped making public appearances together for quite a while beforehand.
Other than that, the couple lived in separate homes; the actress in her residence in New York and the singer in his family home in Texas. The last nail in the coffin for their relationship in the eyes of the public was Roberts seen dancing with Ethan Hawke.
Lovett did comment on their peculiar living arrangements, putting the public at ease, he said "We've never gone more than a week without seeing each other since we got married. But before that, we'd never spent more than seven days together." 
The pair had an amicable breakup and neither had any regrets or bad things to say about the other.
Soon after his divorce, Lovett was quick to find love once again. He met April Kimble who he has been with ever since! The two have a couple of decades under their belt together but only got married in 2017. They live in Lovett's family home in East Texas. The home has been in his family since the 1850s.
In June 2017, the couple welcomed children. They had twins; a boy and a girl. When he had his children, Lovett was already in his sixties. He said he had never really thought about his age till he became a father. The singer said of his bond with his children, "More than anything else, when I'm gone, I want my kids to know that their dad loved them." 
In 2022, Lovett released his latest album titled "12th of June", which is his children's birthday. He talked in an interview about how much he enjoyed being a father.
"It's wonderful. I mean, I'm so grateful to have had this experience at all," he said. He also revealed that some of the songs in his new album were inspired by his children.
He elaborated and said the song "Pants is Overrated," was inspired by his kids. "It was about my kids. Seeing them run around with no pants, it's like, who needs them?" said the singer.
Ever since having children, Lovett has felt much calmer than before. His bandmember in the Large Band, Russ Kunsel agrees to this and says his boss now seems more "fulfilled" than he did before becoming a father.
It is so heartening to see Lyle Lovett find contenment in his family.
Share his lovely story of finding love and happiness with your friends and family!