The Queen's death has heralded a new era for the United Kingdom as well as for her family.
In a move that seems to suggest Prince William is willing to let bygones be bygones, he invited his brother Prince Harry and his wife Meghan Markle to join him and Kate to present a united front to the public.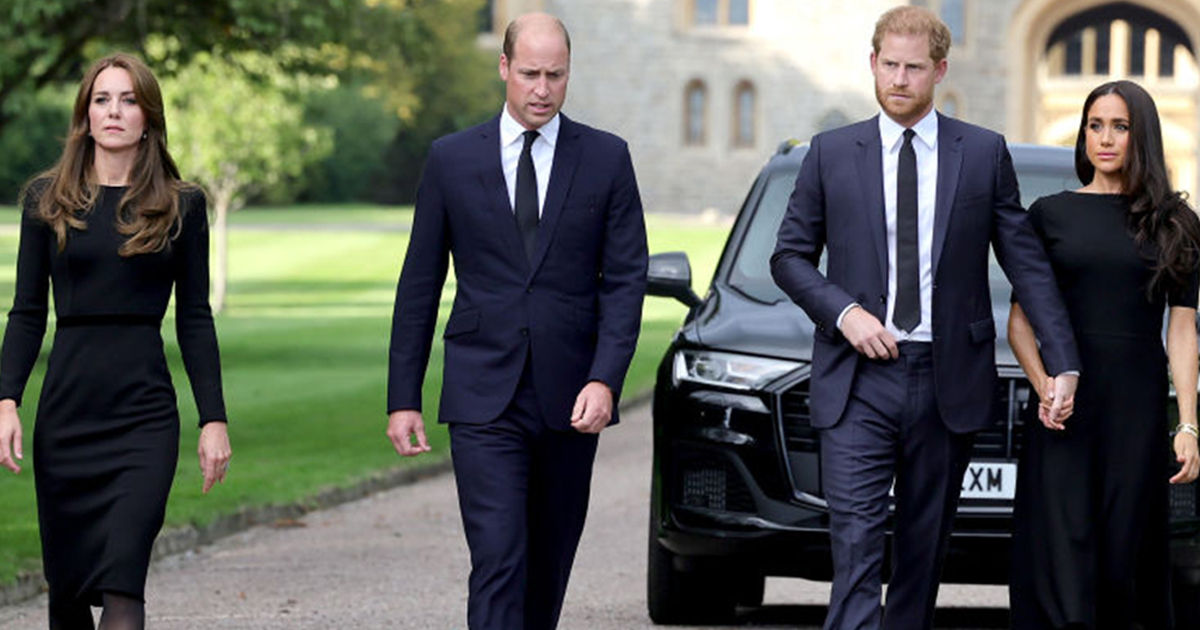 Prince William along with his wife Kate Middleton, and brother Prince Harry and his wife Meghan Markle made a rare public appearance together after the death of the Queen.
The public had been waiting outside Windsor Castle for hours and had not at all expected the new Prince and Princess of Wales to be joined by the Sussexes.
As the couples got out of their vehicle, they made their way to the crowds gathered outside Windsor Castle to talk to the public and accept their bouquets and condolences.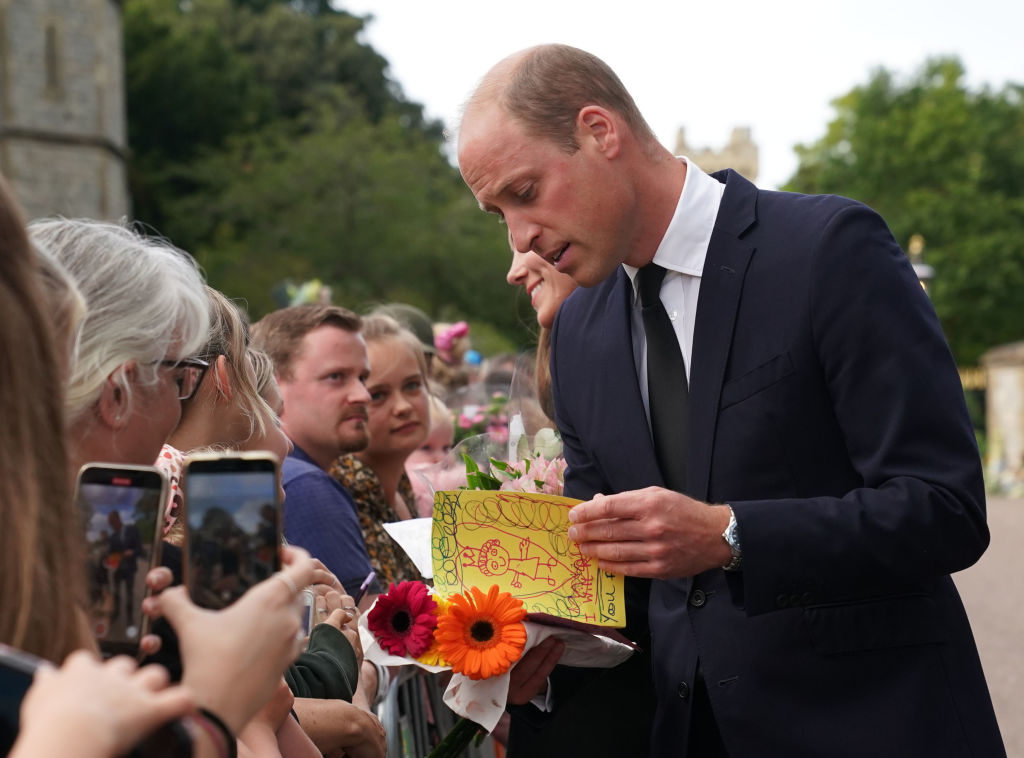 The Prince and Princess of Wales were seen giving their attention and affection to one particular baby. Kate spoke to the baby's mother for a few moments as she accepted flowers thrust upon her by the public.
Prince William was nearby when he noticed the baby as well and came near to learn her name from her mother.
He started pulling funny faces at the baby in order to get her attention, in a moment that melted the hearts of everyone in the crowd. And those who watched the scene unfold on their televisions.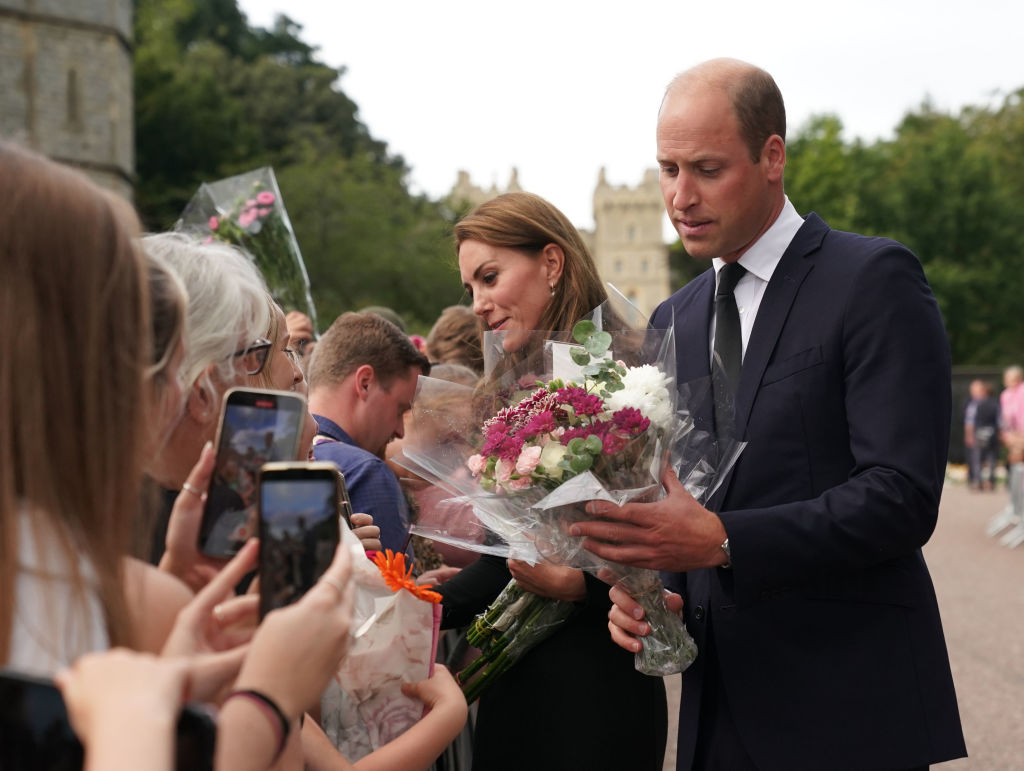 The Prince and Princess of Wales were seen thanking people profusely for coming to pay their respects to the late Queen.
While she has had a tough time with the British public, it seemed like Meghan Markle was also getting her fair share of attention and adoration from the crowd.
She was also handed flowers to add to her growing collection. She shook hands with people in the crowd and chatted to them warmly for a few minutes.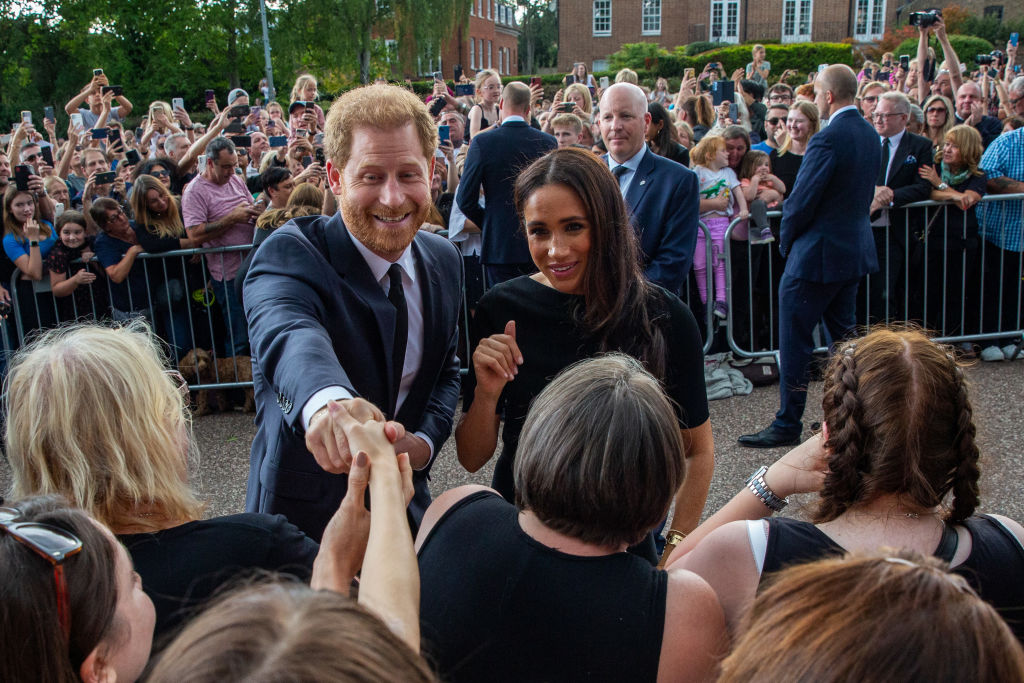 A young 14-year-old girl named Amelka Zak was positively star-struck at her interaction with the former actor turned royal. The girl recounted her conversation with the Duchess of Sussex, saying that she asked her many questions about how long she had been waiting and how her day had been so far.
At the end of the conversation, Zak asked Markle for a hug to which she happily obliged. "And I asked her if I could have a hug, and she hugged me back. It was quite an amazing moment. I'm still shaking now," she said of the moment.
She said she wanted to make sure Markle knew she was "still welcome here."
The crowd had incredibly heartwarming interactions with the royal family.  Even as the family faces this loss, they are making sure to put on a brave face for their fans.
Share this lighthearted moment the family experienced amid all the mourning and grief with your friends and family.