The passing of Queen Elizabeth II this afternoon is truly the end of an era, and a major turning point in modern British history. Not only is it the passing of a beloved head of state, but it also means the ascension of a new monarch for the first time in 70 years.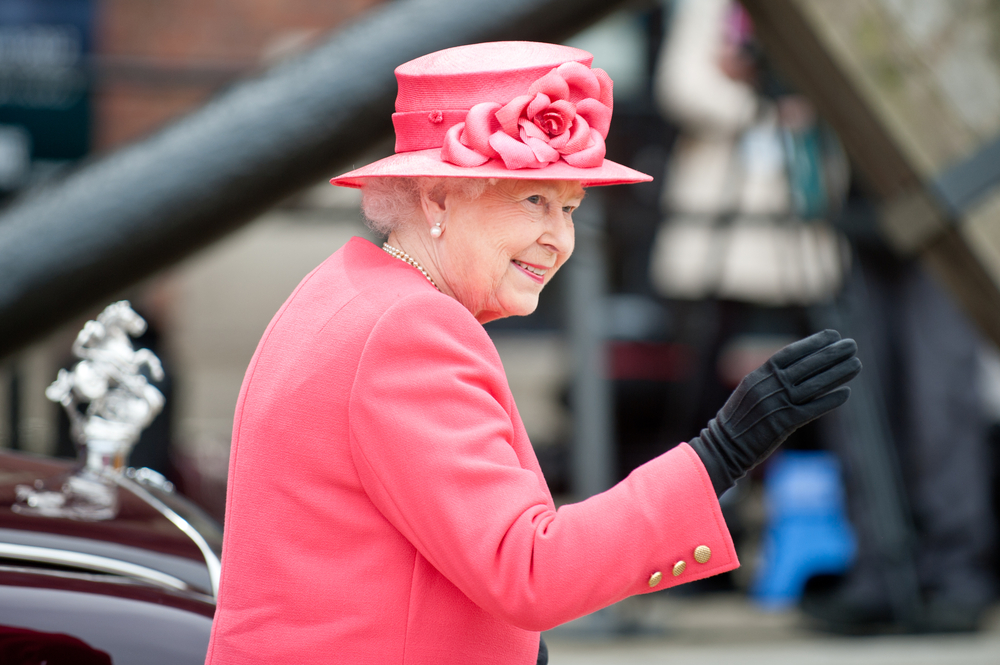 For the majority of British citizens, Elizabeth II was the only monarch they've ever known: she became Queen when she was just 25, and her 70-year reign is the longest in British history.
But immediately upon her death, the crown was passed to her son and heir, Charles — who will be officially known henceforth as King Charles III.
In their statement announcing Elizabeth's passing, the Royal Family wrote that The King and The Queen Consort — Charles and his wife Camilla — would spend the night in Balmoral, the Scottish residence where the Queen passed away, and return to London tomorrow.
First statement as King
After her passing, Charles issued his first statement as King, mourning the loss of his mother.
"The death of my beloved Mother, Her Majesty The Queen, is a moment of the greatest sadness for me and all members of my family," Charles wrote.
"We mourn profoundly the passing of a cherished Sovereign and a much-loved Mother," he continued. "I know her loss will be deeply felt throughout the country, the Realms and the Commonwealth, and by countless people around the world."
King Charles concluded, "During this period of mourning and change, my family and I will be comforted and sustained by our knowledge of the respect and deep affection in which The Queen was so widely held."
King Charles III – a new era
It isn't easy to follow in the footsteps of such a beloved and long-reigning Queen, but Charles has been preparing for — and waiting for — the job his entire life.
In fact, he's waiting to ascend to the throne longer than anyone in British history: He became the heir apparent all the way back in 1952, and has been the longest-serving Prince of Wales. At 73, he is also the oldest person to take the throne.
That's a very different path than his mother took: Elizabeth was unexpectedly put in the line of succession after the abdication of King Edward VIII, becoming queen at age 25 after the death of her father, George IV.
While King Charles' ascension to the throne has long been expected and planned for, it will mark a dramatic shift in British life and the public's perception of the monarchy.
For instance, a portrait of Charles will soon replace his mother on the nation's coins, dollars and stamps, in accordance with traditional customs. It will certainly take some getting used to for those who have only known "the second Elizabethan age"
It will even mean a new national anthem: with a man now on the throne, the lyrics will change from "God Save the Queen" to "God Save the King." With Prince William now the heir and his son Prince George next in line, those lyrics will stay put for most of our lifetimes.
Public image of Charles III
While King Charles III has been preparing for the job his whole life, he faces some challenges ahead.
For one, it's safe to say that Charles does not enjoy the same popularity of respect of Queen Elizabeth. His public perception, at least during his decades has Prince of Wales, has been mixed.
Scrutinized by the press since his youth, Charles' legacy as a public figure has been largely tied to his ill-fated marriage to Diana, Princess of Wales.
Their relationship received widespread media attention and was hailed by the public as a "storybook romance," but that image quickly fell apart as their marriage deteriorated, and stories of mutual infidelity became a fixture of the tabloids.
They became legally separated in 1992 and officially divorced in 1996, creating a crisis for the royal family. While Diana enjoyed celebrity status and positive attention for her charity work, much of the public turned against Charles. He married his longtime companion Camilla in 2005.
A 2019 poll reflected his mixed popularity with the British public, finding that 46% of Britons wanted him to abdicate instead of becoming king.
Regardless of public opinion, Charles is now King, as is his right by birth. As the new head of state, King Charles is tasked with being a public figure in turbulent political times, modernizing the monarchy and attempting to improve the public's tenuous perception of the royal family.
Like Queen Elizabeth, Charles has said he won't "meddle" as king, and will withhold his opinions as sovereign. "I'm not that stupid," he once said, according to The Guardian. "I do realise that it is a separate exercise being sovereign. So, of course, you know, I understand entirely how that should operate."
"I you become the sovereign then you play the role in the way that it is expected."
While Charles is expected to maintain customs and uphold tradition, he is also expected to make some changes to modernize the monarchy.
"The style will be very different," Vernon Bogdanor, a professor of government at King's College London, told the New York Times. "He will be an active king and he will probably push his prerogatives to the limits, but he won't go beyond them."
While Charles became King of England automatically after Elizabeth's death, his official coronation will not be held for a few months.
'God save the King'
Time will tell how Charles does as the new sovereign, and what impact the transition will have on the royal family.
But newly-appointed prime minister Liz Truss encouraged the British public to support Charles as he takes the throne.
"Today the Crown passes – as it is has done for more than a thousand years – to our new monarch, our new head of state: His Majesty King Charles III," Truss said.
"And as we mourn, we must come together as a people to support him. To help him bear the awesome responsibility that he now carries for us all. We offer him our loyalty and devotion just as his mother devoted so much to so many for so long."
"And with the passing of the second Elizabethan age, we usher in a new era in the magnificent history of our great country — exactly as Her Majesty would have wished — by saying the words, 'God save the King.'"
Many have already taken that to heart: as news of Elizabeth's death broke and Charles became King, thousands of gathered mourners reportedly sang "God Save the King."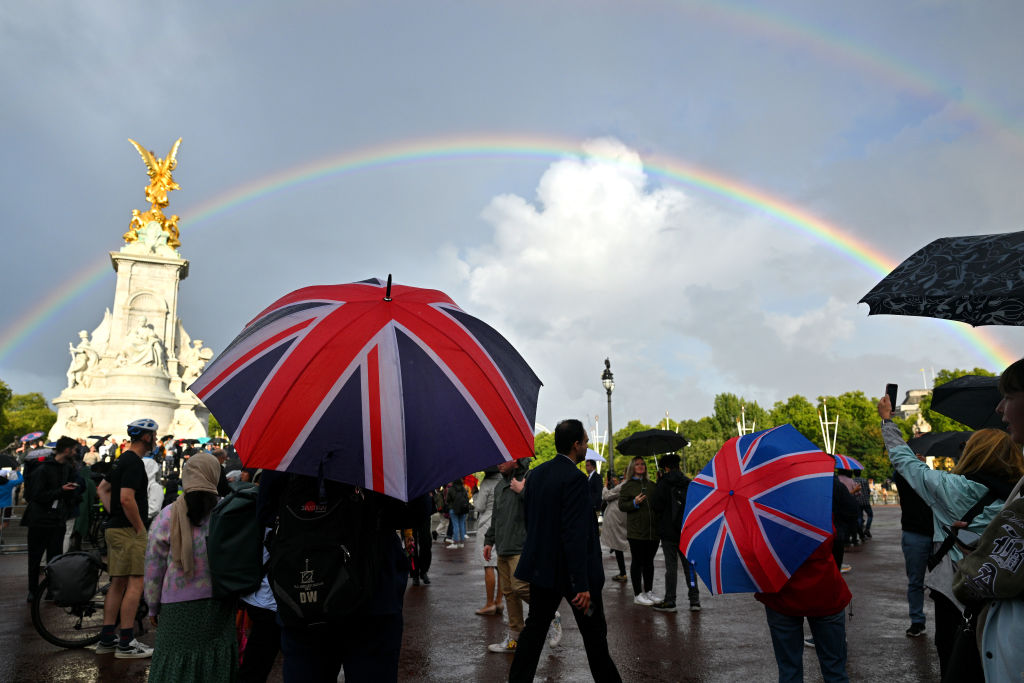 As we continue to mourn Queen Elizabeth II, we wish King Charles III the best as he ascends to the throne, and our hearts are with the entire royal family as they mourn their beloved family member.
Please share this story.