Marriage is a long-term commitment that takes hard work to maintain. It isn't always smooth sailing: sometimes you have to roll up your sleeves and work at bettering your relationship.
Ultimately, this can pay off by ensuring two individuals are filled with feelings of contentment, security, love and joy over the course of their adult lives.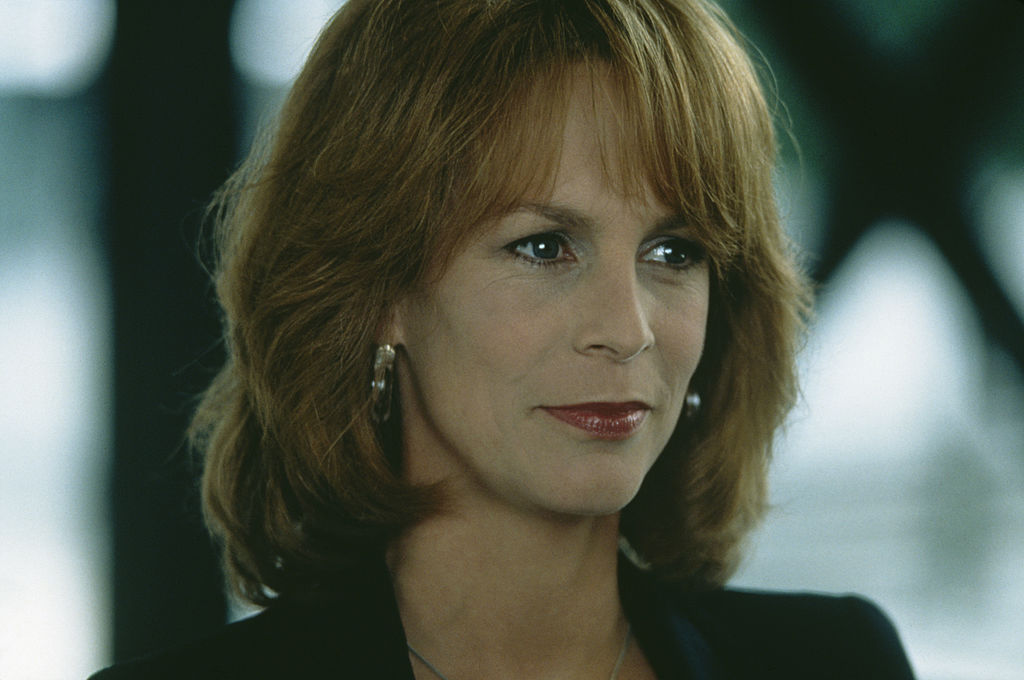 Jamie Lee Curtis and husband Christopher Guest can surely speak volumes about this topic. Married for a whopping 37 years, they are a couple we can all aspire to be.
But it isn't just staying together that matters. Staying happy together is most important – and these two appear to know exactly what it takes to ensure this.
Love at First "Sight"
Curtis first "met" Guest in 1984, after coming across the fictional English Spinal Trap singer's picture in Rolling Stone magazine. She was sitting with her friend Debra Hill, the producer and co-writer of Halloween, and immediately announced to her that she would be marrying him.
"I was 25 years old and feeling cautiously optimistic about life, having just broken off a relationship and purchased a beautiful apartment in Los Angeles. I felt I'd really voted for myself—chosen to take financial and personal risks to become fully independent," Curtis said.
As it turns out, that friend happened to be acquainted with Guest's agent, and mentioned this to Curtis. Naturally, the latter was excited.
Hill shared Guest's agent's number with Curtis, who spontaneously called him. She left a message and asked him to ask Guest to call her, but Guest never returned the call.
It was at this time, a minor blow, and Curtis moved on.
"I went on with my life," she said. "I began dating a sweet man, but we both knew it wasn't for good."
The Second "Meeting"
She dropped off that boyfriend at the airport one day, and they shared a friendly but final goodbye.
Curtis then drove to Hugo's restaurant in West Hollywood where she had plans to have dinner with friends.
That dinner would prove to be a serendipitous occasion that would change her life.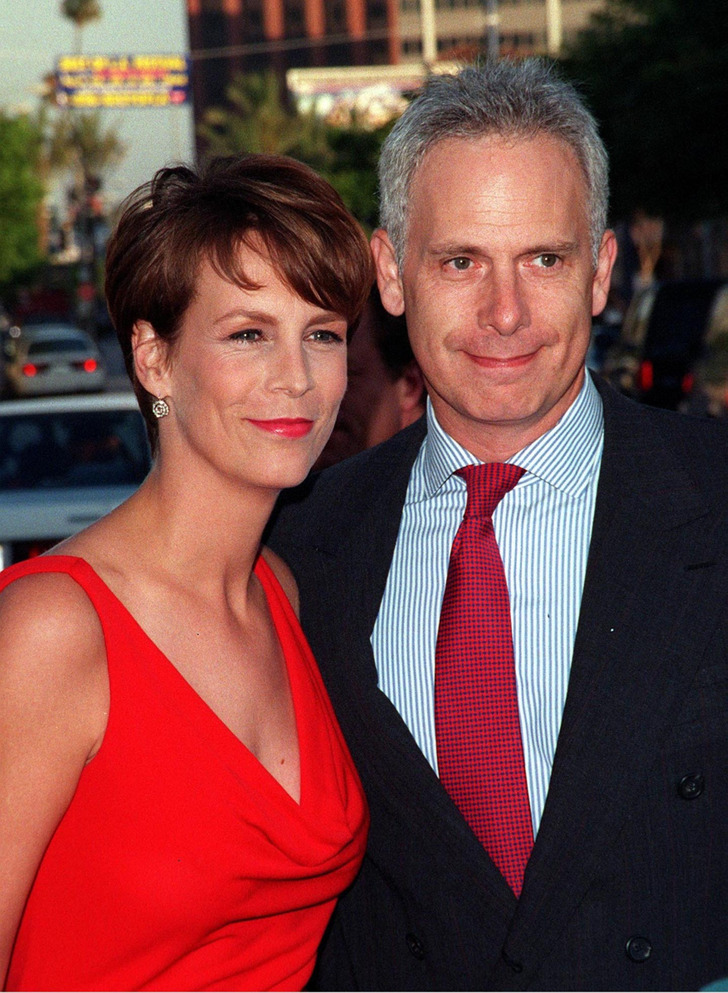 She describes the events of that evening:
"As I sat down at Hugo's, I glanced up and found myself staring straight at Chris, three tables away. He waved to me as if to say, 'I'm the guy you called.' I waved back: 'I'm the woman who called you.' A few minutes later, he got up to leave. Standing 20 feet away, he shrugged his shoulders and put up his hand as if to say, 'I'll see ya.'"
The very next day, on June 28, Guest called her. They agreed to meet for their very first date on July 2 at the Chianti Ristorante on Melrose.
Their connection was immediate and real.
"By August 8, when he left to tape a year of Saturday Night Live in New York City, we'd fallen in love," Curtis said.¨
Some days later, while Guest was in New York, they were on the phone talking when he suddenly asked her: "Do you like diamonds?"
On December 18, 1984, barely 4 months since their first date, the head-over-heels in love pair tied the knot in an intimate and low-key ceremony at This Is Spinal Tap director Rob Reiner's house.
Seven years into their marriage, Curtis said: "I don't think we have an easy marriage. We have a difficult, but successful, marriage."
Two Become Four
Following their marriage, the couple struggled with infertility, and two years later, opted to adopt a baby girl. They adopted their daughter Annie soon after her birth in 1986.
The process was a positive experience for the newlyweds and included being able to meet and be on great terms with Annie's birth mother. With two becoming three, the Curtis and Guest pair now felt strongly cemented as a family.
In 1994, Curtis told People "With a marriage and a child, my life is this blend of being wild and carefree, and on another level careful and cautious. It's weird but I'm really happy."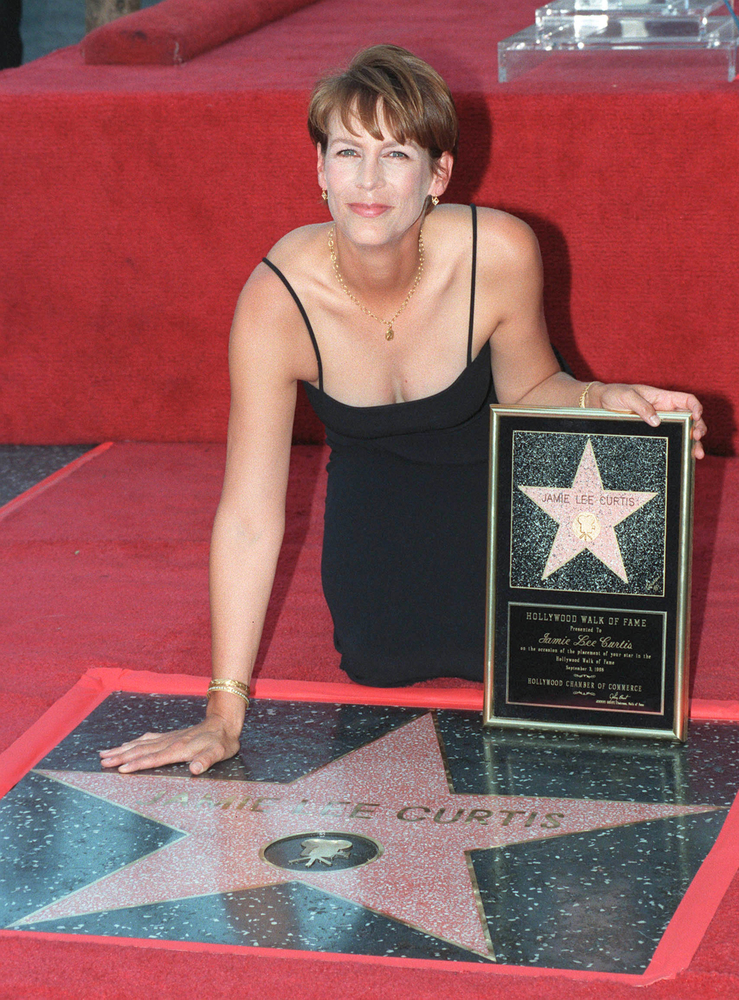 But as it would turn out, they weren't quite done yet.
Nine years later, Curtis and Guest adopted a second child, a decision Curtis has described as "celestial."
The decision to grow their family of three to four was unplanned and occurred under serendipitous circumstances.
In 1996, a friend of Curtis passed away – and an incredibly short four days later, they were blessed as the new parents of daughter Ruby.
In 2021, 25-year-old Ruby came out as transgender and is now better known as Thomas. Curtis has been very open and completely supportive of her son's transition.
Soul Mates
Like anyone, Curtis had her issues. In 1962, when she was just 3, the daughter of screen legends Tony Curtis and Janet Leigh witnessed her parents' famously messy divorce.
At the time that she met Guest, Curtis still had insecurities about her "dull-looking" teeth.
"For a long time I never smiled, because I was self-conscious about my ugly, dull-looking teeth," Curtis admitted. "That's why I developed my smirk—which is why, when I looked at Chris's smirk in the picture, I basically saw myself. I saw a kindred spirit."
According to Curtis, she immediately "thought we'd understand each other" when she saw his photograph.
"Hidden in that smirk, I think, was a little secret that only I knew," she said.
The two also share a similarly quirky sense of humor that they both understand perfectly.
Stronger Together
The safety of their long-lasting union brings them both comfort, something they are reportedly very grateful for.
On their 35th anniversary, Jamie wrote a sweet song for her husband, which included the lyrics: "I feel safe when I drive up and see that you are home."
Indeed, the 63-year-old says she considers herself a "deep, serious romantic" and for her, Guest is her "one and only."
Following the initial thrill and excitement of any new relationship comes the ups and downs. Partners together experience the reality of life and unforeseen experiences together – and that is the true magic of marriage.
Curtis and Guest reportedly spend loads of quality time together.
For example: "In the evenings I'll play there while Jamie makes dinner and Tom dances," Guest said.
Curtis, who calls herself a romantic, but also a realist, says the key is to appreciate the little things such as this.
Curtis adds that while she has a pragmatic view of marriage, she wholeheartedly appreciates the security and safety that marriage gives her more than any big, romantic gesture.
But how does she explain her and Guest's long-lasting success?
Two simple words of advice sum everything up: "Don't leave."
Curtis refers to the phrase "Stay on the bus… the scenery will change" to also describe marriage.
She believes that it's important to remember that any unhappy or difficult moments will pass, so what is key is to simply 'stay on for the ride.'
"You think you're having a bad week, but stay on the bus, because one of these days you'll look out the window and it'll be beautiful," Curtis said.
When did you first know that your partner was "the one"? And which Hollywood success stories are you most impressed with? Share your comments on Facebook!