Michael Douglas and Catherine-Zeta Jones are both Hollywood royalty. The couple has been married for over 22 years and still keeps the spark alive!
It is obvious that Catherine Zeta-Jones loves to spend time with her family and absolutely adores her children. Just a few months ago, the actress posted beautiful pictures of her son's college graduation, showing how proud she was of her boy.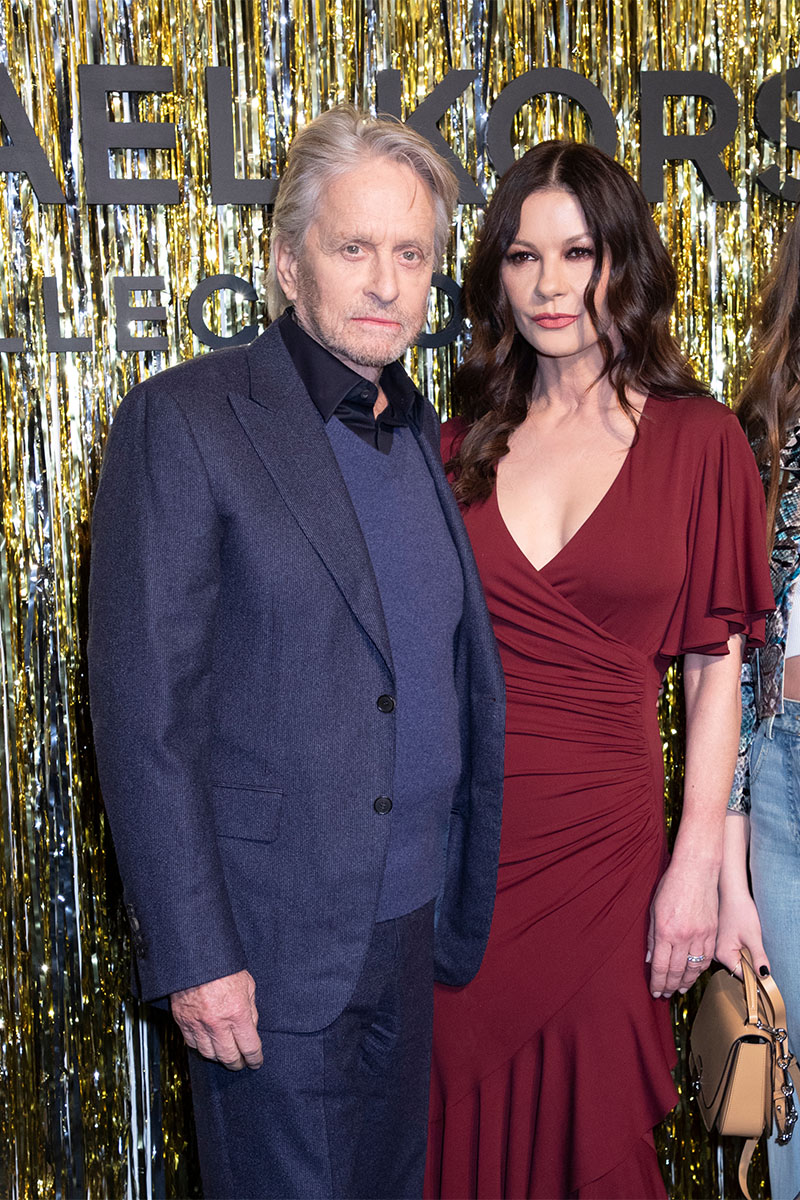 Zeta-Jones does not shy away from posting about her children and how the family spends a lot of time with one another.
The 52-year-old actress posted a video on Instagram of her family which she lovingly captioned, "the family vibe."
The video features the couple and their two children. Zeta-Jones dances with her 22-year-old son Dylan Douglas while Michael Douglas dances with his 19-year-old daughter Carys. Piano music can be heard playing in the background as the family dances on black and white checkered tiles.
At one point in the video, Michael Douglas brings in his daughter for a hug and kisses her lovingly on her cheek, sharing a very special father-daughter moment between them.
In the background Dylan can be seen dancing around his mother, making elaborate moves that make her laugh and seem quite impressed with her son.
The family seems incredibly close and comfortable with one another which is very lovely to see! One of the comments was from Douglas' son Cameron Douglas from his previous marriage, who wrote "Bravo" under the video.
Fans also loved the video of the family, commenting on how happy all of them look in the presence of each other.
The reason they have a good relationship with their children is because of the closeness they share with one another. in the past Zeta-Jones has opened up about her relationship with Michael.
She said in an interview, "First of all, we have a lot of fun together. We've never, ever lost our sense of humor, and we enjoy each other's company," she further added that they "respect each other's space, and our humor is just long-lasting."
Clearly, Catherine Zeta-Jones and Michael Douglas are doing something right that their adult children are so happy to spend time with their parents.
It really is the simple things in life like time with family that make it worth living!
Share this adorable video to show everyone the amount of fun this family has with one another.