Accidents happen.
And that's exactly what officials believed happened on June 11 when a 3-year-old boy was struck by his mother's SUV.
But a further review of evidence and surveillance footage tells a different story.
Lexus Stagg, 26, of Houston, has been charged with criminally negligent homicide after her 3-year-old child died.
"The 3-year-old child ran behind her vehicle as she backed out of her parking spot," HPD's Lt. Thurston Roberson, said initially, according to ABC13.
Stagg told police she thought she hit a speed bump, according to the district attorney.
But days later, the truth was revealed. The child didn't run behind the car, and Stagg didn't hit a speed bump. She ran over her own child.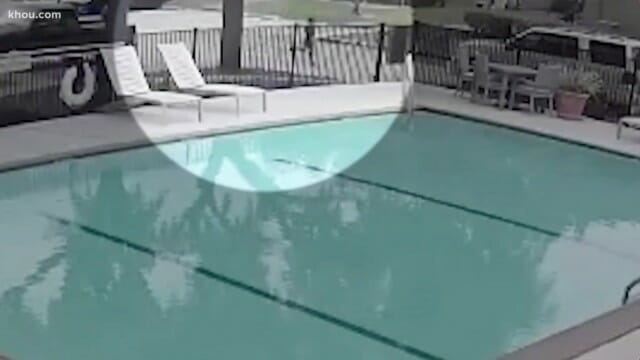 Surveillance footage from the Grand at Westchase Apartments shows Stagg putting her car in reverse as her three children play in front of the car. As the young children run towards the car, Stagg puts the car into drive.
As the car drove towards them, two of the children were able to escape the SUV, but the littlest one was unable to run.
The 3-year-old boy was struck by the vehicle and trapped under the right tire. Stagg continued to move forward, driving over her child a second time with the rear tire.
"Every parent has an obligation to protect their children, even from themselves," Kim Ogg, Harris County District Attorney, said.  "Car's aren't toys and playing chicken with your kids isn't a game."
"You should be playing Peek-A-Boo with a three-year-old instead of forcing him to try and dodge a 5,600 pound deadly weapon," Sean Teare, chief of the Vehicular Crimes Division, said.
If convicted Stagg faces 10 years in prison.
ABC13 reports that in 2013, two of Stagg's children were removed from her home and placed with a relative. Following the fatal incident, Stagg's other two children, whom she had after her older children were taken away, have been placed with a relative.
This is awful.
Vehicles are not toys. They are not meant to be played with and they are certainly not meant to be used to chase children!
This poor baby deserves justice!
Share if you agree.