Most pet dogs are family members to their owners and hence mean the world to them. When this Sergeant realized she had lost her dog she was inconsolable but luckily the community rallied behind her.
June 12 was a normal day for Sgt. Jillian Sandefur as she was driving in West Virginia. Then suddenly vehicle was involved in a rollover crash on U.S Route 35. At the time, with her was her dog, Murphy. When the crash occurred, Murphy understandably ran off scared.
She tried looking for her dog but soon had to give up because she was expected to be back at work. The heartbroken National Guard went on her way.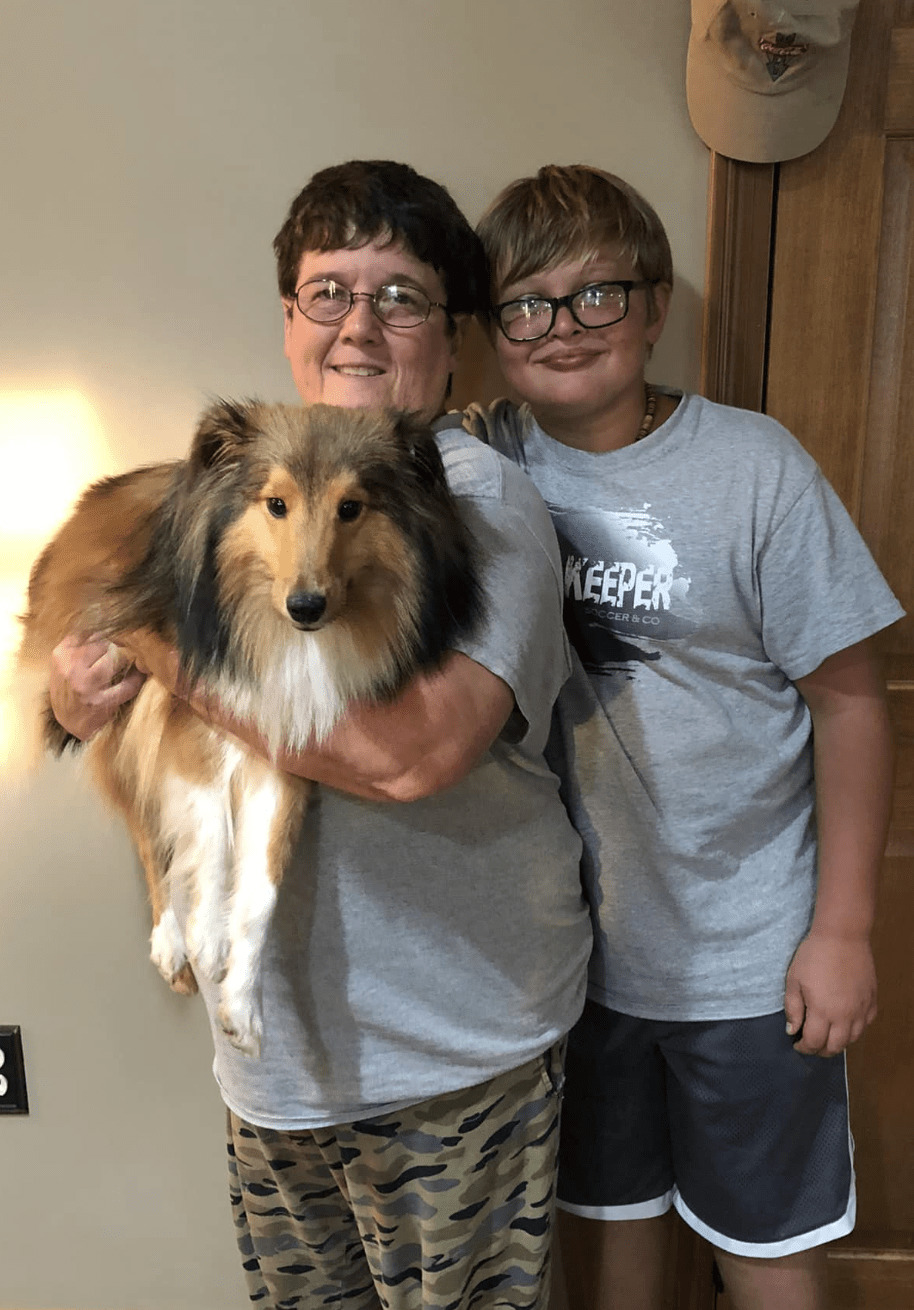 But locals in the area did not give up and continued to search for Murphy's event after she had left. They set traps, went looking on foot, and did everything in their power to reunite the two.
And one month and two days later, Murphy was found! After he was found, locals Becky Randolph and her partner Tera Gardner agreed to house him in order to reunite the two as soon as they could.
Luckily, Gardner had an aunt who lived 30 minutes from Sandefur's place in Mishawaka, Indiana. The couple hence left with Randolph's son Brayden to reunite the dog and owner.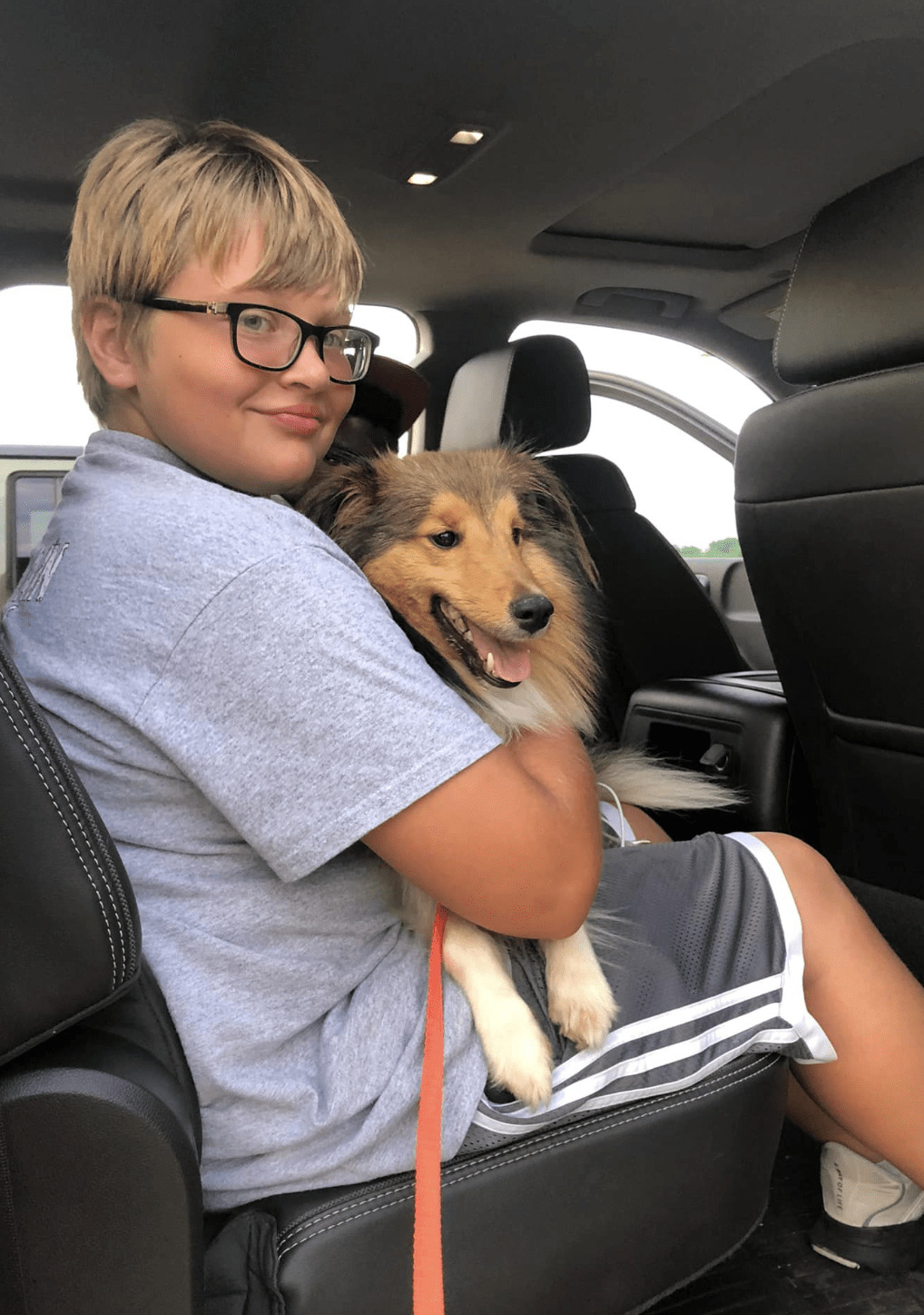 They finally arrived in Indiana and were able to reunite the ecstatic dog and emotional owner!
The heroes said they did not expect a reward in return and only wanted to reunite the duo out of kindness and nothing more.
While they did not accept any reward, Sandefur was sure to write them a handwritten thank you note for the kindness they had done for her. The note was incredibly sweet.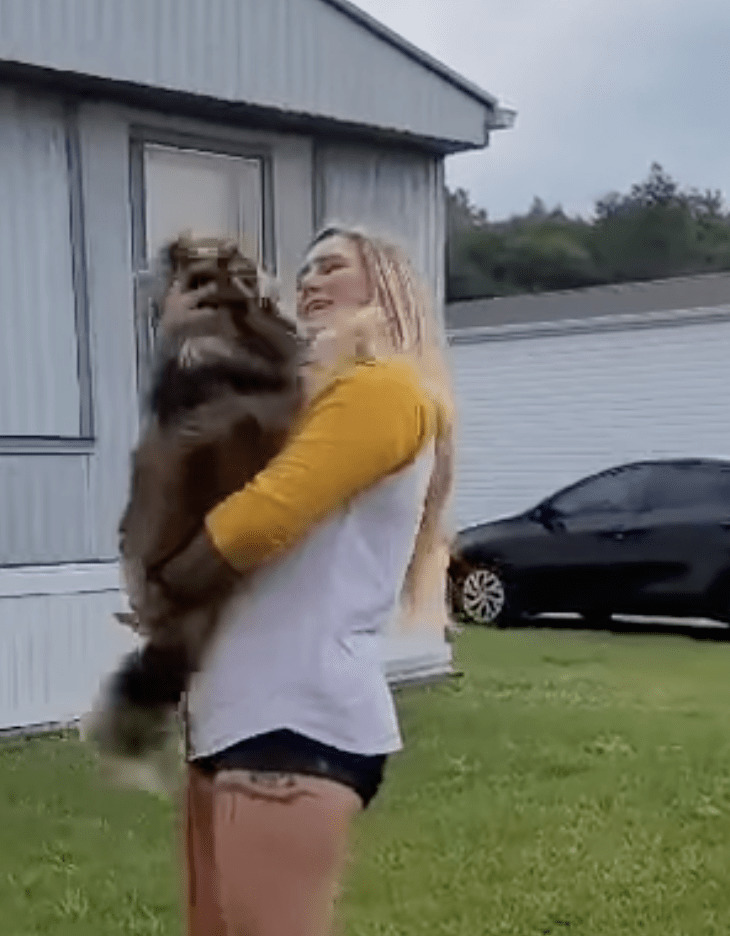 It read, "To: My Heroes, It's not everyday that you encounter people who are exceptionally selfless to others, such as yourself. My fur baby family and I couldn't be more grateful. Please accept this card and photos as a token of our appreciation for everything you have done to bring Murphy home."
The video of the reunion is incredibly sweet!
We are so happy and relieved that Murphy and his owner are back together again!
What a heartwarming story. Be sure to share it with your friends and family to make their day as well!