The city of Rochester, NY has released nearly 90 minutes of video which shows additional footage of a distraught 9-year-old Black girl being detained.
In the new footage, the girl can be heard crying out for help.
"Please don't do this to me," she says.
Some images may be disturbing.
The incident, which occurred on January 29, happened after officers were called to a home for a family disturbance.
While police were attempting to manage the situation, officers pushed the 9-year-old girl, who was crying out for her father, into the snow and handcuffed her. They struggled to place her in the back of a police cruiser.
The girl was then pepper sprayed.
New footage – initially 16 minutes of bodycam footage was released – shows the distraught girl crying out for help.
"Please, don't do this to me," she said.
"You did it to yourself, hun," an officer said.
The officer then attempted to comfort her by assuring her that paramedics were on the way, but the snow was making them late.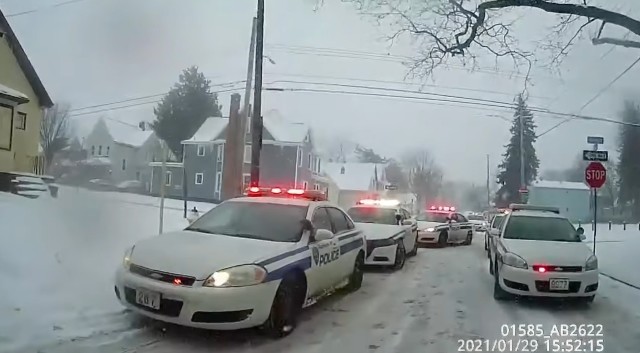 The additional 86 minutes were released in an effort to be more transparent, according to Mayor Lovely Warren.
"I continue to share our community's outrage for the treatment of this child and have ensured that she and her family have been connected to the support they need though our Person in Crisis team," Warren said in a statement, according to the Democrat & Chronicle.
According to CBS News, the girl's family will be "suing for change."
The January 29 incident sparked outrage across the country, and the officers involved were suspended. Although many want to see more done.
It is an absolute travesty that this happened, and the sad part is it will continue to happen unless we do something about it.
We must stop this violence.
Share this if you agree that there is no reason a 9-year-old girl should be handcuffed and pepper sprayed.