The 90s gave us an indelible dose of royal scandals – in particular when it came to the love triangle between Prince Charles, Princess Diana and Camilla. Among these are, of course, the infamous phone call between the Prince and his forbidden lover – which was eventually made public and raised much concern for the Royal Family.
When the secret transcript of a conversation between the Prince and the then Camilla Parker Bowles emerged, bits and parts were even more cringe-worthy than anyone could have expected. Among other unforgettable one-liners:
"I'd suffer anything for you. That's love. It's the strength of love."
"Your great achievement is to love me."
And to top it all off:
"I fill up your tank."
The revealed transcript exposing what many might call a rather-slimy and over-the-top conversation was recorded in 1989 and led to more than a few crude jokes. Soon enough, it earned the appropriately defined term, "Camillagate."
The transcript was published on front pages of media outlets for days. In a different world and/or different time, this may not have been such a big deal. But both Prince Charles and Camilla were at the time still very much married to their respective spouses, Princess Diana and Andrew Parker Bowles. Oh, and this was the future King of the United Kingdom we were talking about.
Eventually, it was arguably that precise phone call that led to the extramarital couple's respective relationships' demises. Camilla's 20-year marriage soon fell fully apart, with husband Andrew Parker Bowles reportedly feeling "publicly humiliated" by his wife's infidelity.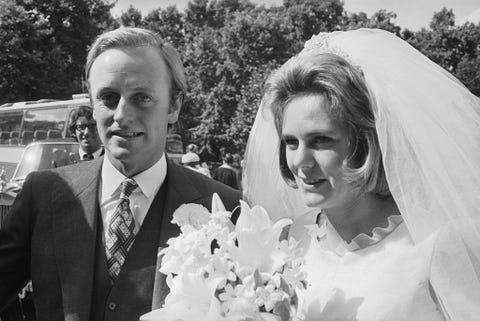 Today, according to royal expert Wayne Francis from The Daily Express, the entire "Camillagate" incident still haunts Charles.
Royal biographer Howard Hodgson concurs. An acquaintance of the Prince of Wales, he says that "even today the episode troubles the prince."
"He knows that people not sympathetic to him or the monarchy will recall it at the time of his coronation and at all other meaningful moments in his life," Hodgson says. "He remains deeply ashamed of the embarrassment that he caused his mother, deeply sorry for the pain it caused both his and Camilla's children."
The Downfall
It was early 1993 when the infamous "Camillagate" transcripts were exposed, a year after Prince Charles and Diana were separated. But the call had in fact taken place five years earlier in 1989, when they were very much… not, according to the Mirror. Indeed, the royal couple only separated in 1992.
But also well known is that Diana wasn't completely immune from her own scandal – the "Squidgygate," i.e. intimate pre-1990 phone conversations between the Princess of Wales and her close friend, James Gilbey, which were later published by The Sun.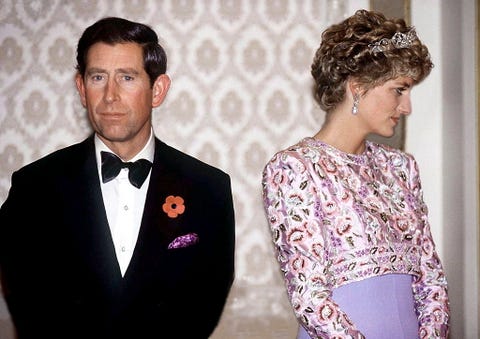 In the years that followed these scandals, both Charles and Diana sat down for several televised interviews in which they discussed their respective extramarital affairs – and attempted to justify their positions.
Most of us can recall Charles in Jonathan Dimbleby's 1994 documentary about the Prince and his life and work, and Diana, controversially, speaking with Martin Bashir in 1995.
Each spoke relatively openly about their extramarital affairs. But it wasn't until Diana's infidelity was fully exposed that the Queen intervened and requested that the two part ways for good.
By August 1996, Prince Charles and Princess Diana were no longer.
Just over one year later, in the early hours of August 31, 1997, Diana died from injuries sustained from the tragic Paris car accident alongside her partner, Dodi Fayed.
Nevertheless…
Despite such a storybook series of scandals and tragedies, Prince Charles and Camilla could never seem to let each other go.
"Charles and Camilla continued their romantic relationship, and the Duchess was slowly integrated into his public life, despite the public's resistance," the Express reports.
But it wasn't until 2005 that Camilla was at last officially included in the Royal Family as Charle's wife, acquiring the title of Duchess of Cornwall.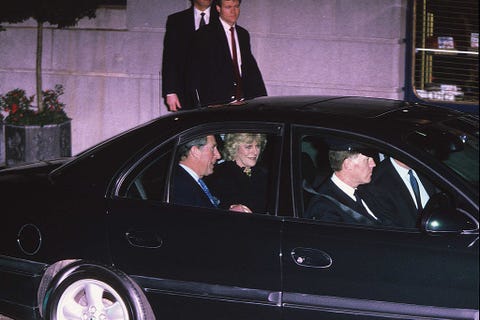 At the time, it was decided that Camilla would only be deemed Princess Consort upon Charles' accession to the throne, out of respect for the late Princess Diana.
But on 6 February 2022, during her Accession Day statement, the Queen declared her "sincere wish" for the Duchess of Cornwall to become Queen Consort the day Charles should ascend to the throne.
According to the Express, the Queen's change of heart and related bombshell statement were likely a result of "the Duchess [working] tirelessly as a senior member of the royal family, and [seemingly winning] over a reluctant British public."
"The Queen's latest endorsement—in expressing her desire for Camilla to be known as Queen Consort—is the ultimate completion of the Duchess' public image turnaround."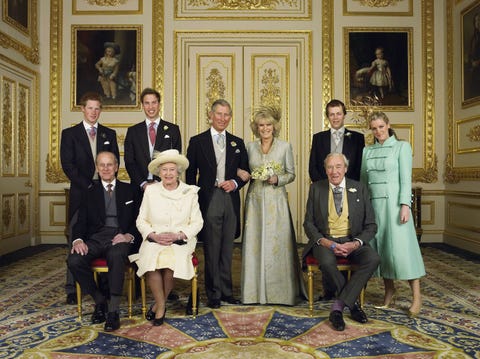 Will we ever get enough of these stories? As the release of season five of Netflix's The Crown approaches, the public is set to see much of the 90s rehashed – and Prince Charles may have to brace himself for further potential drama as more memories surface.
What are your thoughts? Share this article alongside your comments on Facebook!