Police have identified a toddler whose remains were found near a softball field in Delaware more than a year ago.
The body of the girl, who was thought to be aged between 2 and 5 years old, was found near the Little Lass softball fields in Smyrna, on Sept. 13, 2019 by a dog walker.
Police said the girl has been preliminarily identified as 3-year-old Emma Cole, according to the Delaware News Journal.
The mother of Emma 28-year-old Kristie Haas and her husband Brandon Haas, 38, have since been arrested.
The Pennsylvania couple both previously lived in Delaware at a house just over a mile from the softball fields; they were evicted from the house in October 2019, according to the news journal.
A Pennsylvania judge set their bond at $1 million, an amount usually reserved for the most serious charges. It's not clear if charges have been filed against the couple in Delaware, the news journal added.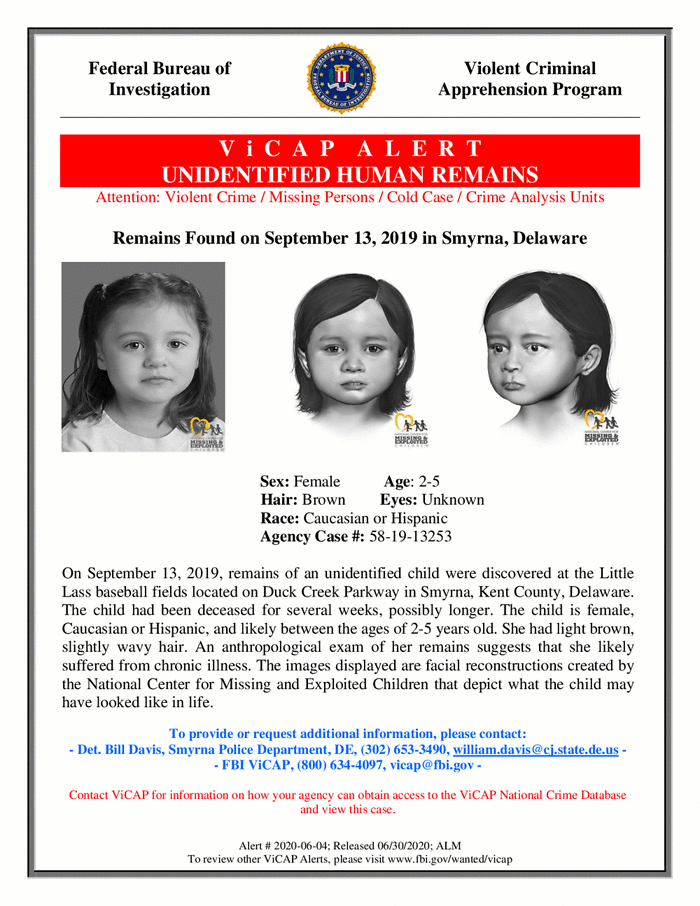 When Emma's body was found it's thought she had been dead for several weeks and may have suffered from a chronic illness, based on an examination of her remains.
According to the couple's social media they married in 2017 and Emma was Kristie's daughter.
Police enlisted the help of the National Center for Missing and Exploited Children, and Delaware Division of Forensic Science investigators to compile a facial reconstruction of the girl in the hope of identifying her.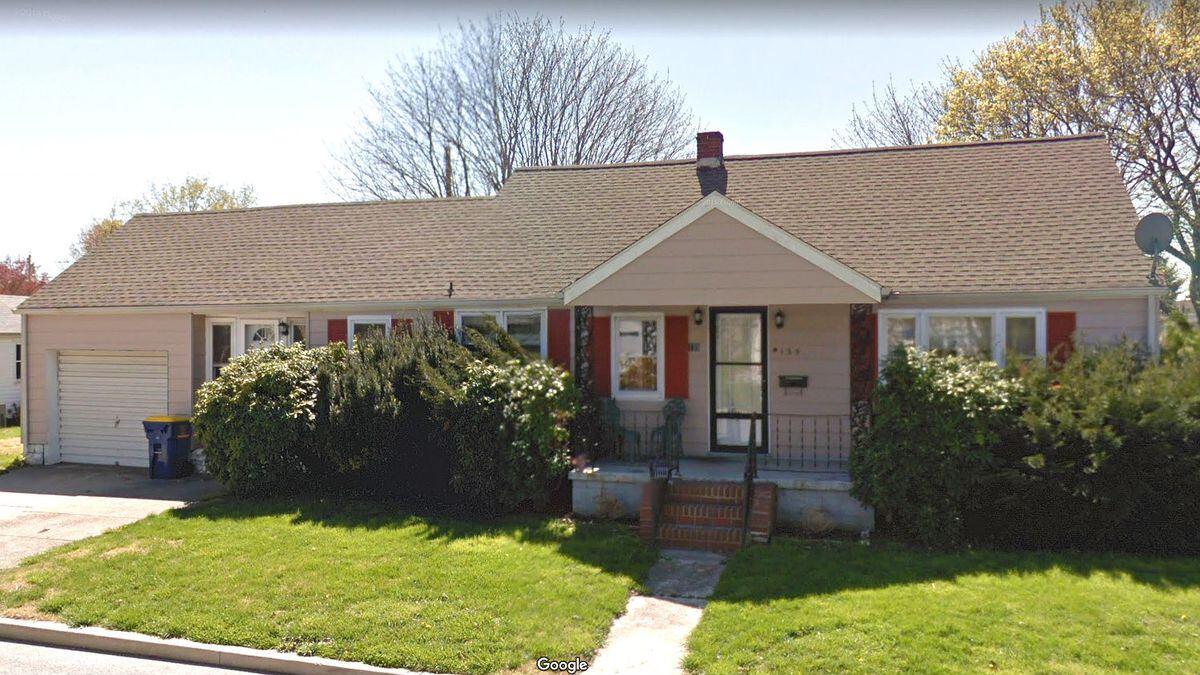 I hope justice is served for Emma, my heart goes out to her siblings and extended family. Please share.