As people clear the shelves and stock up on all the essentials amid the COVID-19 pandemic, supermarkets are struggling to keep up with demand.
Thankfully most stores are limiting the number of certain items people can buy such as toilet paper and antibacterial wipes, but this comes after a national shortage of some products.
While most of us wonder if we'll ever see hand sanitizer again in our local supermarket in some countries it's still available. Thankfully store bosses recognize how precious it is and want to stop people hoarding the product.
One supermarket in Denmark came up with a simple yet very effective way of stopping people buying more than one bottle of hand sanitizer and now the idea is being shared around the world.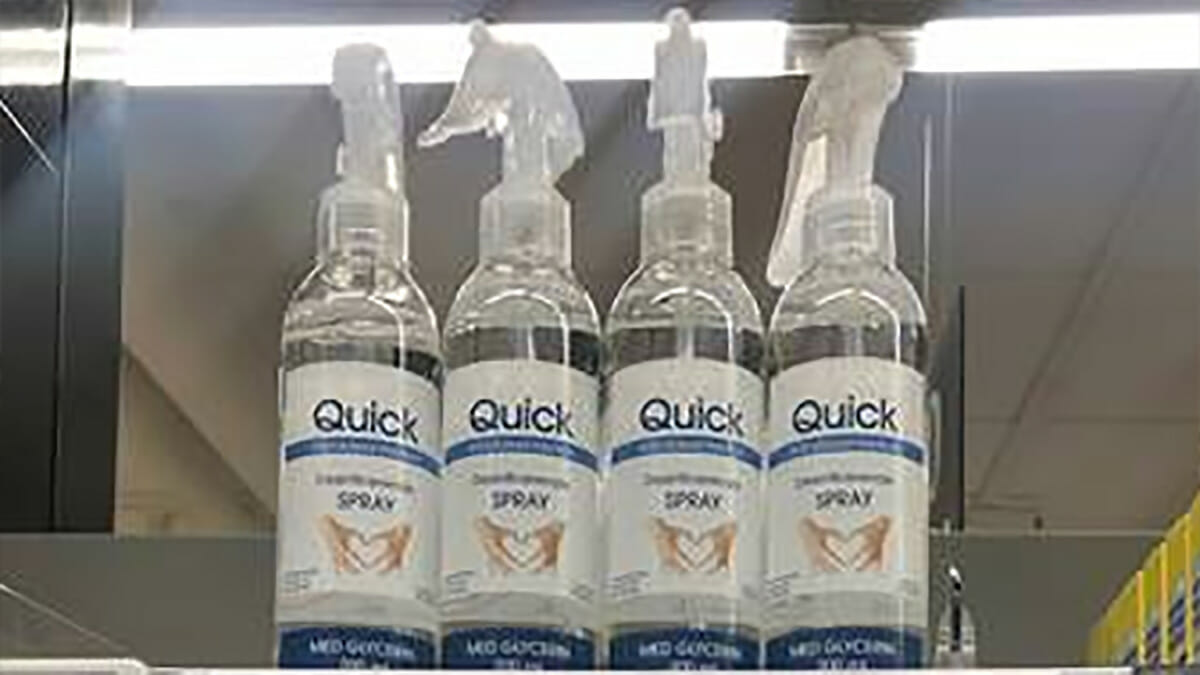 Store bosses put notices up stating the price of one bottle of hand sanitizer was just under $4 while two bottles would cost the customer just under $100.
Twitter user @_schuermann posted an image of the notice with the words:
"A supermarket in Denmark got tired of people hoarding hand sanitizer, so came up with their own way of stopping it.
1 bottle kr40 (€5.50)
2 bottles kr1000 (€134.00) each bottle.
Hoarding stopped! "
Ideas to stop people hoarding
Thousands of people reacted to the post with many praising this simple trick to stop people hoarding.
One person said the move would come too late for many stores which are already out of hand sanitizer but suggested using the method on other products such as toilet paper and canned goods.
Others called on the more "complacent" stores to take note of this idea as one way of stopping panic buying.
The post comes after a critical care nurse from the U.K. made an emotional plea for people to stop hoarding food after she arrived at her supermarket following a 48-hour shift to find the shelves empty of fresh fruit and vegetables.
Do you think there should be restrictions on the purchase of all food to stop people hoarding? Please leave your comments on our Facebook page and don't forget to share this idea with others.