A man who was simply doing his job was shot and killed "execution style" in Fresno, California, according to police.
Now the community is outraged, and the city has set up a reward of $21,000 for anyone who has information about the deadly shooting.
"This was just an innocent victim that was trying to make a living and was tragically murdered for no reason," Fresno Police Lt. Israel Reyes said.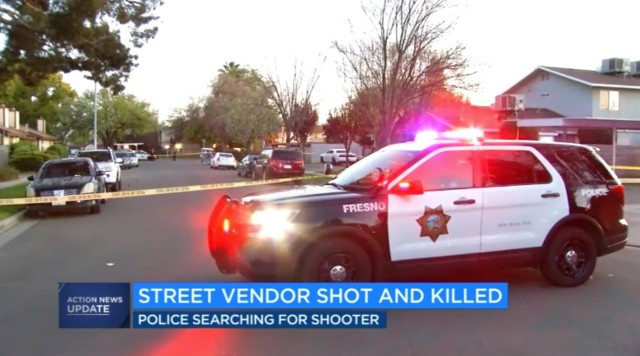 According to The Fresno Bee, Lorenzo Perez, 45, was riding his bicycle and cart down the street when he noticed a man who appeared to be a customer flag him down.
"When (Perez) goes into his belongings to pull something out, a black male shoots him in the head, basically execution-style," Fresno Police Lt. Israel Reyes said.
The suspect reportedly stole a few items from Perez's cart and then took off.
Perez, who suffered a head wound, was taken to the hospital where he later died.
"A family is mourning because of the actions of a coward that would, in cold blood, murder a man that was doing nothing more than earning a living for himself and his family," Fresno City Council member Luis Chavez said in a statement, according to The Fresno Bee.
Now, Chavez and community members are calling for the suspect to turn themselves in.
"Do the right thing and turn yourself in immediately."
A reward totaling $21,000 is being offered to anyone who has information about the shooting.
"It won't bring back a father, but my hope Is that it will bring closure to the family and help them heal," Chavez said.
Share this on Facebook so the person who is responsible can be found and held accountable.