On screen, Sylvester Stallone is iconic for playing some of Hollywood's biggest tough guys, like Rocky Balboa and John Rambo. But in real life, he's a true family man.
The iconic action star, 75, is devoted to his wife Jennifer Flavin and the three daughters they have together. This week, the actor and his wife celebrated their 25th anniversary, sharing heartwarming tributes to each other on social media.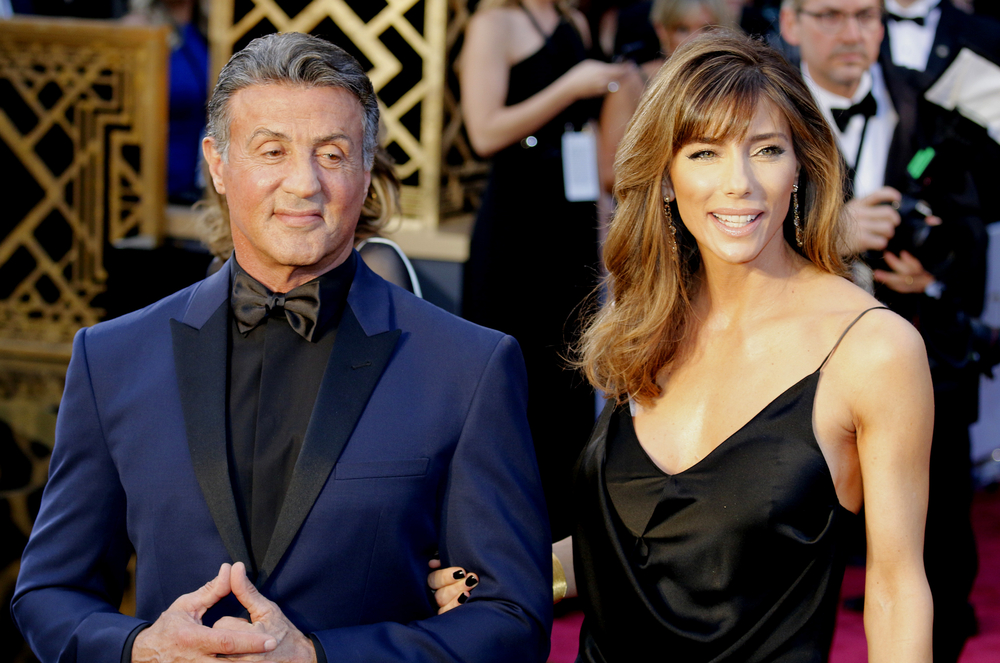 25th anniversary
The Hollywood couple marked their silver anniversary on May 17, and Stallone shared an album of photos of the two of them, praising his "amazing wife" and thanking her for 25 very good years.
"There is not enough words to describe what this incredibly selfless dedicated, patient, woman has meant to our lives and I only wish [there] could be another 25! Thank you sweetheart!"
Flavin also shared her own tribute to her husband. "Thank you for always keeping me laughing, loving and protecting our beautiful family!" she wrote.
"Our marriage keeps getting better every year! I can't wait to spend the rest of our lives together!"
The road to marriage
While their marriage is going strong, Flavin is actually Stallone's third wife. His first marriage was to Sasha Czack in 1974, which lasted until 1985. The couple had two sons, Sage and Seargeoh.
Stallone was also married to actress Brigitte Nielsen for two years, in a highly-publicized Hollywood marriage and divorce.
His marriage to Flavin almost didn't happen: after dating for six years, Stallone briefly broke up their relationship after his affair with another woman came to light. But the couple patched things up, had their first kid and were married in 1997.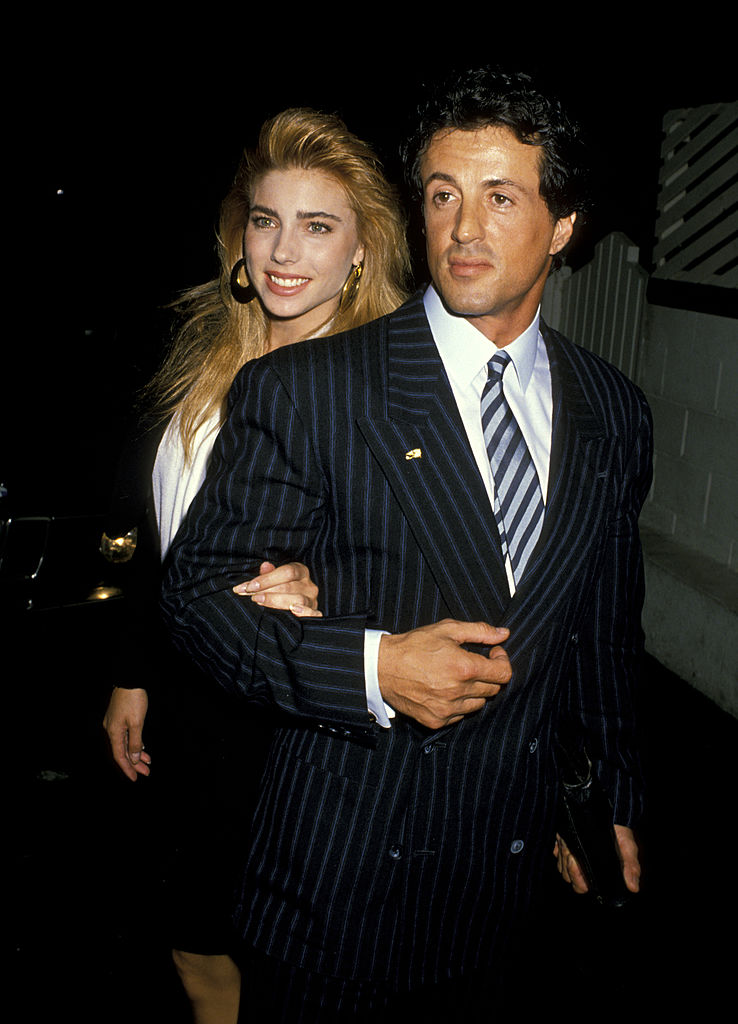 'I've never had more fun'
It turned out the third time was the charm for Stallone, and his marriage to Flavin is now one of Hollywood's most lasting pairings.
For Stallone, their romance has been life-changing. "I've never had more fun," he said in 2010, according to The Sun. "I learnt that from my wife… It took me 19 years to realize she's always right."
"I realized that women have a knack, at least Jennifer, for making incredibly erudite, wise, smart decisions. I always leap without looking."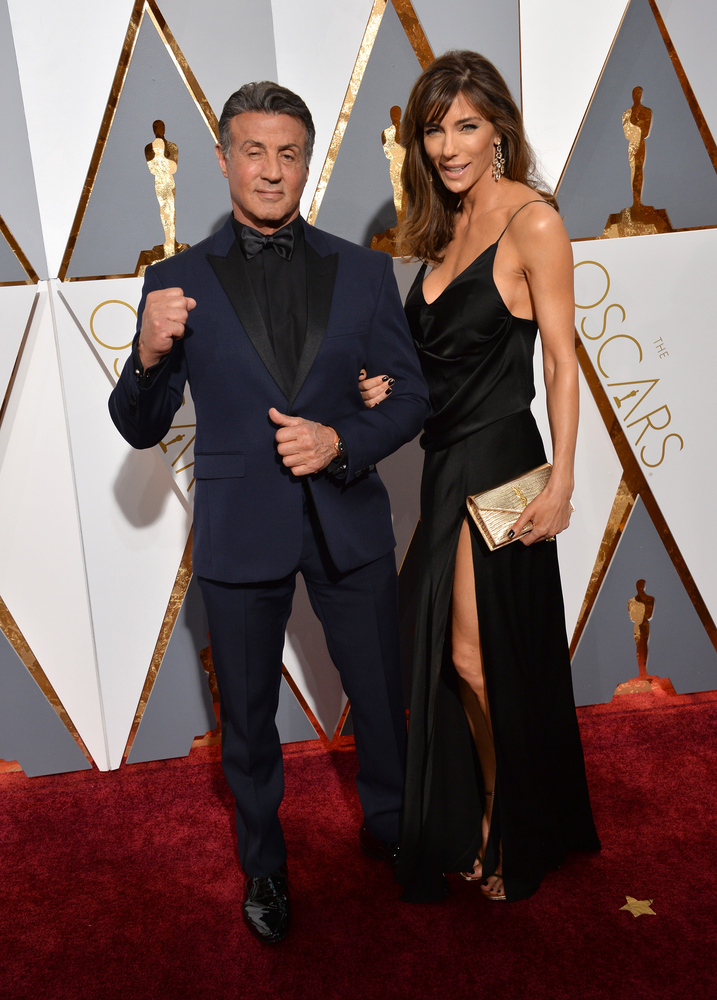 Three daughters together
Stallone isn't just a devoted husband, he's also been busy as a doting dad to their three daughters together, Sophia, Sistine, and Scarlet. The three are growing up fast — youngest daughter Scarlet graduated from high school last year — and like any good dad, Sly has always been protective of them, particularly where boys are concerned.
"In terms of what to say if we don't know how to answer a guy's text. Or if we're trying to break up with a guy he'll give us really good advice… on how to cut them off," Sistine told HollywoodLife.
"There are guys that have been broken up with via my dad, and they have no idea."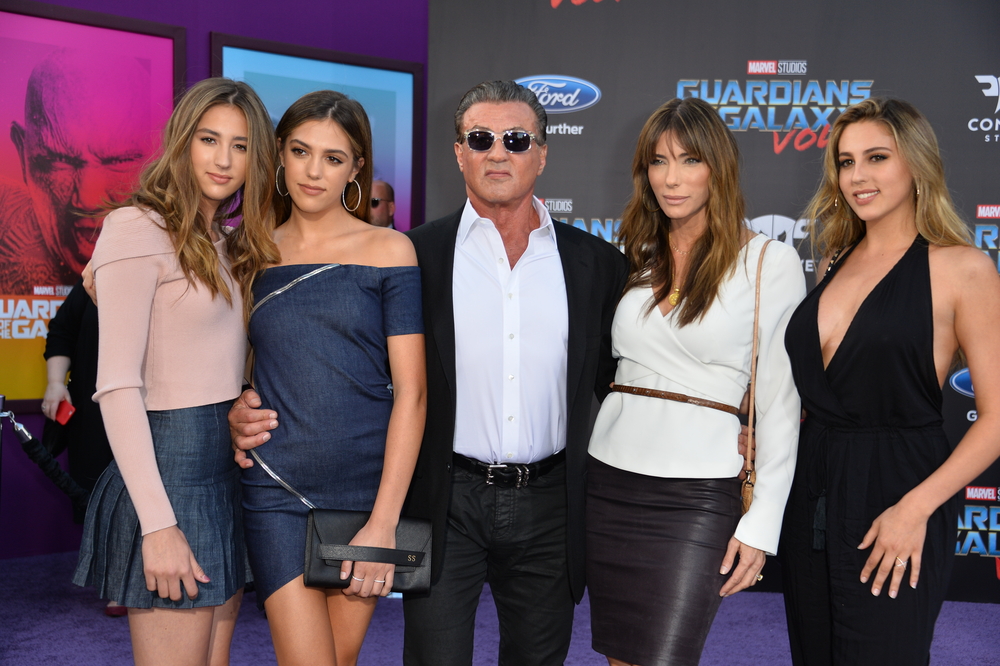 Still going strong in Hollywood
In addition to having a great family life, Stallone is still having a successful career on screen. Last year, he set a record as the only actor to have a number one film across six consecutive decades, after co-starring in the blockbuster superhero film The Suicide Squad.
In recent years, he's been busy reprising some of his most iconic roles, playing Rocky Balboa in Creed (which earned him an Oscar nomination and a Golden Globe win) and Creed II, as well returning to the title role in Rambo: Last Blood. He also released a director's cut of Rocky IV last year.
He also appeared in Guardians of the Galaxy Vol. 2, and will appear in its upcoming sequel. He will also star in the upcoming The Expendables 4.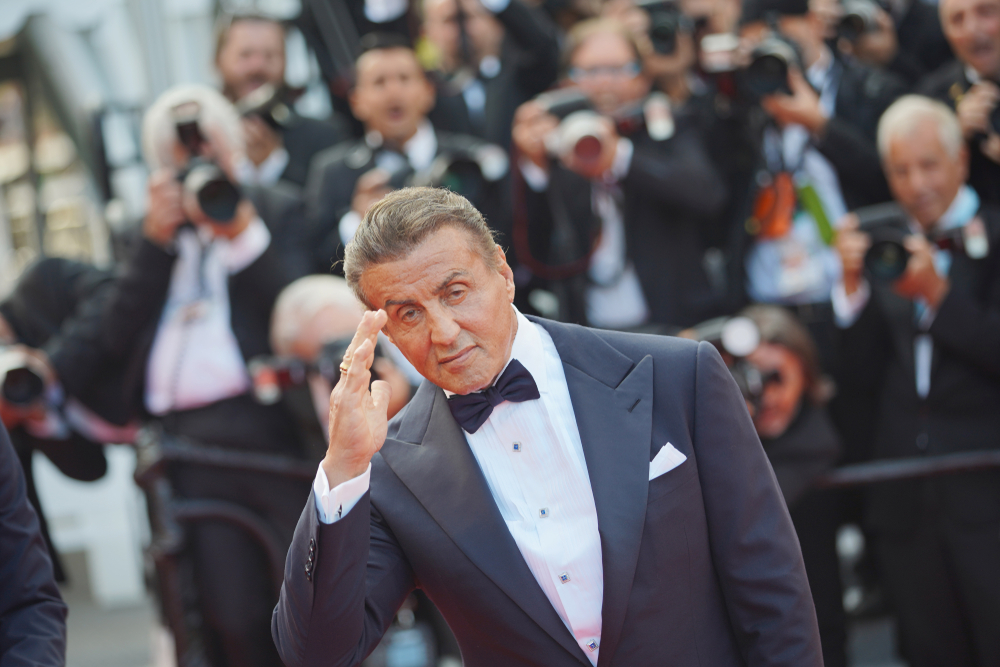 Congrats to Sylvester Stallone and Jennifer Flavin on their incredible 25th anniversary! Wishing this great Hollywood couple many happy years ahead!
Share this story and wish these two a happy anniversary if you love Sylvester Stallone!