Teen David Jaramillo, who was critically injured in an Iowa amusement ride that killed his younger brother last month, was due to be released from hospital this week.
David, who turned 16 while in hospital, was put on life support following the fatal accident on July 3 at Adventureland Park in Altoona.
David and his family were on the Raging River raft ride when it overturned trapping all six people.
They were rescued by witnesses and first responders but David's 11-year-old brother Michael died the next day.
David was taken to hospital where he was placed in a medically induced coma. Thankfully he is recovering well and was due to leave Blank Children's Hospital on Tuesday afternoon, attorney Ryan Best said, as per KCCI News.
His attorney said David has been talking, texting, making phone calls and even running at the hospital. But he still faces rehabilitation for balance issues and to improve his fine motor skills, among other concerns.
"I think that the family would refer to it as a miracle," he said. "When I first went down there after the accident, I didn't know if he was going to make it. His prognosis is certainly remarkable."
The Jaramillo family, of Marion, Iowa, were visiting the theme park to celebrate David's birthday.
After boarding the ride the family's boat flipped upside down causing all six family members to hit their heads on the surface below and trapping them in their seatbelts underneath the water.
The parents manage to free themselves but David and Michael were left trapped under water for around 10 minutes as per KCCI News, citing family.
This is the second fatal accident involving the Raging River ride at Adventureland. In 2016, a 68-year-old park employee was killed after he fell on to the ride's conveyor belt.
A GoFundMe set up to help the family with medical costs has so far raised over $50,000.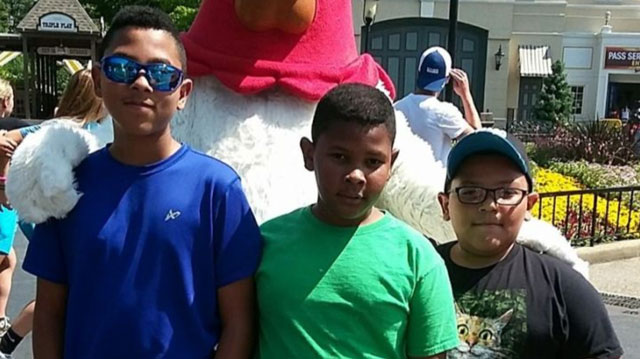 The raft ride, which has been in operation at the park since 1983, remains closed since the tragedy and an investigation into the accident is continuing.
I cannot imagine the pain this family is experiencing and now David has a long road ahead of him to properly recover from such a tragedy which claimed the life of his younger brother.
I wish this family a future of peace and healing. Please share.