One teen is dead following a brutal beating that was caught on camera. Now, police have charged one teen with second-degree murder and are warning the dozens of others who shared clips of the fight online to think about their actions.
According to reports, Khaseen Morris, 16, was told someone was looking for him because he supposedly had befriended someone's girlfriend.
"He thought someone just wanted to fight him, over a girl," his sister, Keyanna, told WPIX. "He said, 'I'm friends with everyone, and I don't even look at her that way.'"
After school let out, the 16-year-old went to a strip mall near his Oceanside High School on Long Island. He had recently transferred to the high school. There he was surrounded by "six to seven males" in what Detective Lt. Stephen Fitzpatrick of the Nassau County Police Department called a "melee."
It's estimated that 50 to 70 teens watched the fight and not one of them stepped up to help Khaseen as he was stabbed in the chest. The teen was taken to a hospital, but died shortly before midnight on Monday.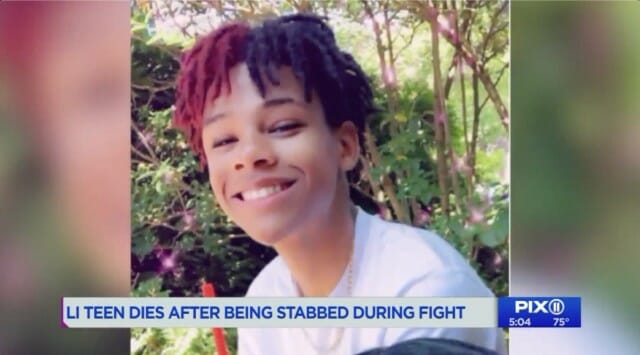 "Kids stood here and didn't help Khaseen. They would rather video this event. They videoed his death instead of helping him," Fitzpatrick said during a press conference.
After interviewing a number of witnesses police had a suspect.
On Wednesday they arrested 18-year-old Tyler Flach and charged him with second-degree murder. Tyler's attorney told Newsday the 18-year-old "strongly maintains his innocence" and took the "responsible step of self-surrendering to eventually clear his name."
His attorney also claimed to have "vital information" that could change the case, but failed to go into detail.
When Keyanna learned that someone had been arrested in connection with her younger brother's murder, she cried "tears of joy."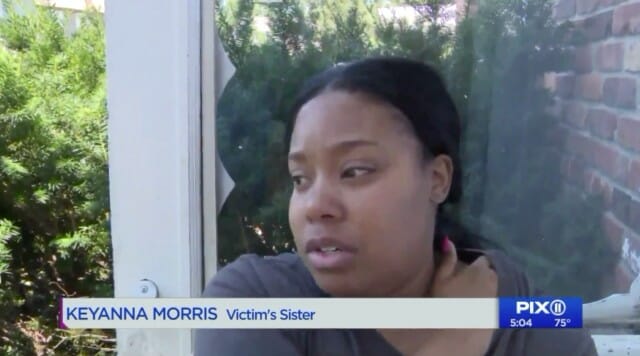 Following the murder and threats made against the school, Oceanside School District Superintendent Phyllis Harrington assured students and staff everything was being done to protect them. She also urged everyone to use their phones for good.
"I want to plead with all our residents – not just our young people: If you see someone in serious danger, please use your phone to get help – not likes and shares."
On Thursday Flach pleaded not guilty and was ordered held without bail. If convicted the 18-year-old could face up to 25 years in prison.
Horrible. Absolutely horrible.
Let's all pray for this boy's family.