We are the last generation to know our World War II veterans and the sacrifices they gave for our freedom. I've had a few veterans and POWs sit and tell me about their experiences during my life, and it's hard to quite wrap my head around the horrors they faced.
There were people who lied at 16 just to do what they knew was right in a time of peril for the world. Consider now that most people in their early 20's need safe spaces these days.
We're lucky to still have veterans of the war with us today, able to share their firsthand accounts and keep the history alive for generations. Sadly, as time passes, fewer and fewer of these heroes are left, and most WWII vets alive today are in their 90s and beyond.
The least we can do is pay tribute to these people for their sacrifices and heroism. It doesn't have to be anything extraordinary – sometimes it's enough say "thank you for your service˝. On top of that, though, you can also join in and congratulate a veteran on their birthday.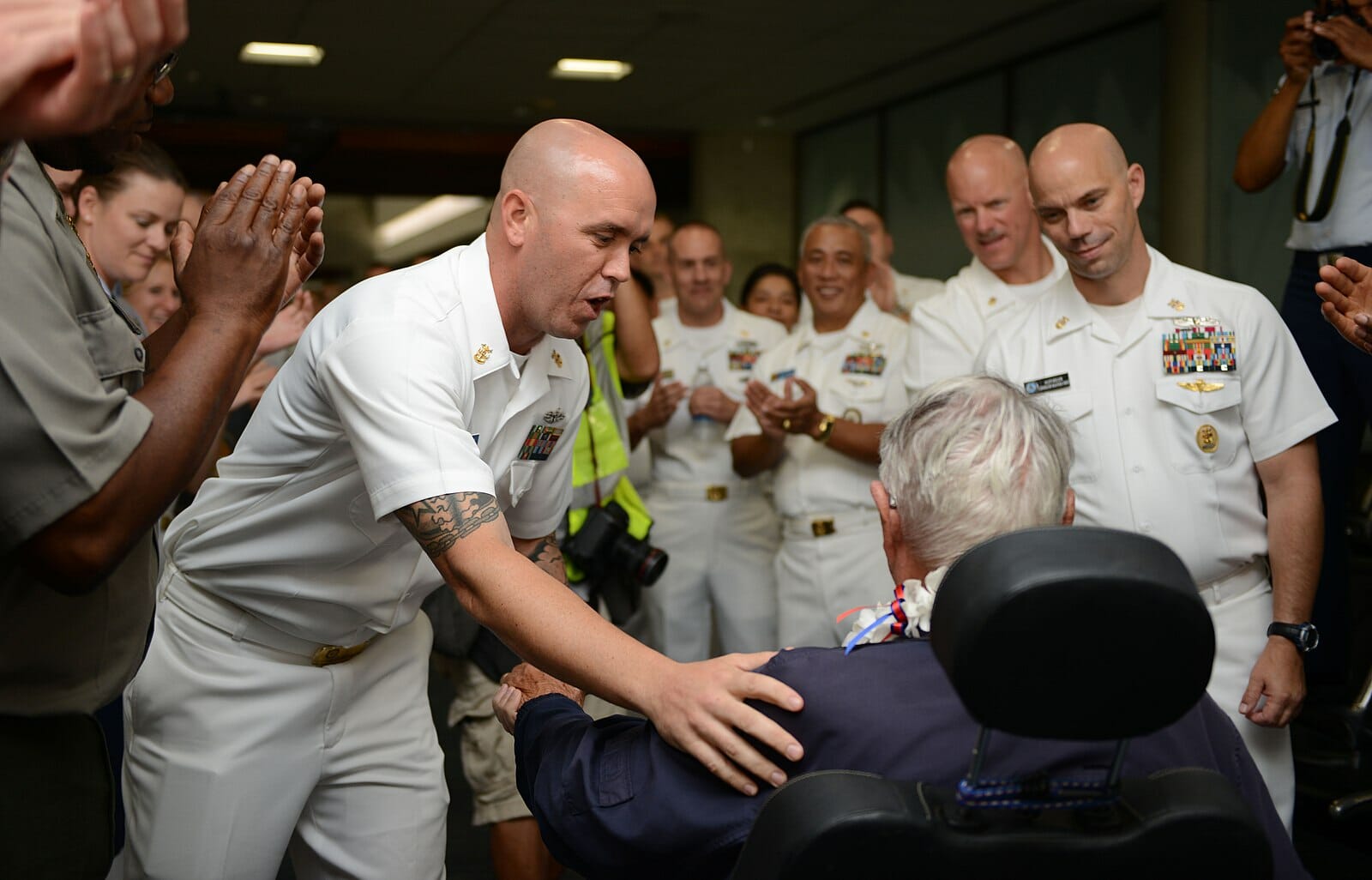 Just now a WWII and Korean War veteran is asking for digital 100th birthday wishes as he self-quarantines due to coronavirus.
According to ABC7, Texas veteran William "Bud" McDearman Jr. wants nothing more than to receive 100 birthday wishes for his centennial birthday.
Bud, who was born in Hamby, Texas, served in the Navy from 1937-1950.
Bud's 100th birthday is on April 8.
People are asked to send their wishes digitally in order to prevent the spread of COVID-19. Unfortunately, older generations face a potentially life-threatening risk if infected with the coronavirus.
"The Centers for Disease Control and Prevention (CDC) has announced that COVID-19 can spread through and live on surfaces for extended amounts of time. Therefore, sending physical cards to the Ussery-Roan Veterans home is not advised at this time," George P. Bush, chairman of the Veterans Land Board, said in a statement.
If you want to congratulate "Bud", please post a video wishing him a happy birthday in the comments of their Facebook and/or Twitter posts using the hashtag #HappyBirthdayBud.
‪COVID-19 shouldn't stop this hero from having a happy birthday!
Happy Birthday William 'Bud' McDearman on your 100th birthday. They can't keep a good man down! May God bless and protect you as you have protected this great country of ours. I hope your day is a great one.
And Bless every one of those who risked losing everything to save what they love, and bless the memories of those who gave it all to make it happen!