Two people have been arrested, and officials are looking for several individuals wanted for questioning after an armored vehicle dropped bags of cash along a California highway Friday morning.
So what would you do if you came across a highway full of bills…
Scramble to pick them up or leave them?
The incident occurred Friday around 9 a.m. along Interstate 5 in Carlsbad, California.
CHP Sgt. Curtis Martin said the doors of an armored truck opened on the highway, spilling cash everywhere. Drivers quickly stopped their vehicles, some on the shoulder and others in the middle of the driving lanes, and picked up the loose cash.
Martin said that the driver of the armored vehicle attempted to collect some of the money, but after realizing it was a battle he couldn't win, he began filming the drivers who stopped to pick up the cash.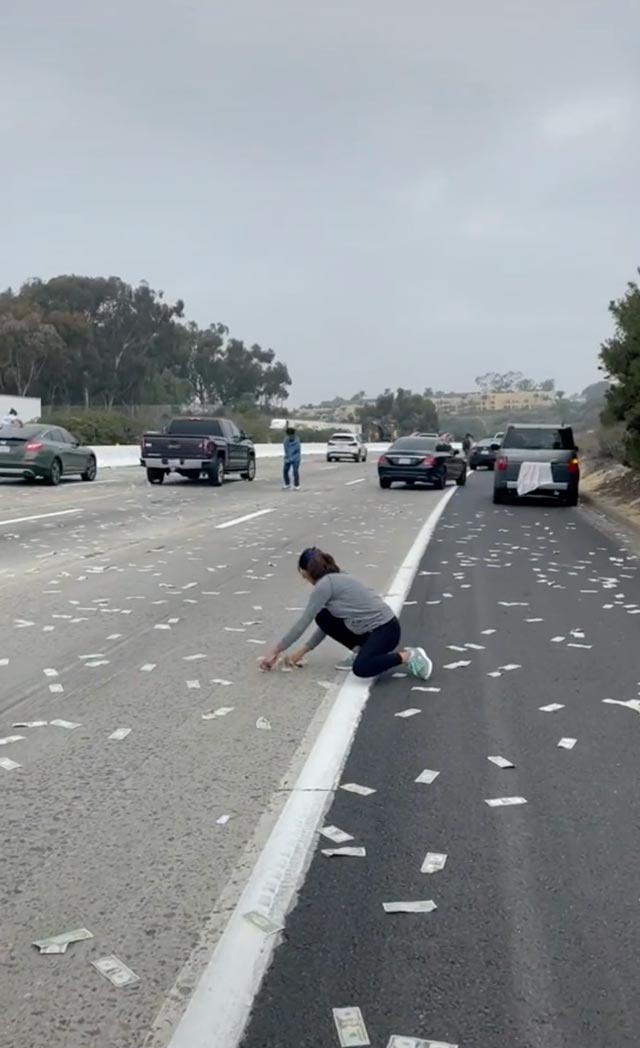 While many drivers thought they'd be able to make off with handfuls of cash, they were mistaken.
"There is a lot of video evidence of people picking up the cash, so we are going to be following up on every lead that we have," Martin said.
When California Highway Patrol arrived on the scene they found two people who had accidentally locked themselves out of their car, which was blocking traffic.
They were arrested for taking money, and it's possible more arrests will follow.
"If you found money on the freeway, it is not your money," Martin said. "It belongs to the FDIC (Federal Deposit Insurance Corporation) and this armored truck and the bank. It needs to be returned."
At least a dozen people had returned a significant amount of money within hours of the accident.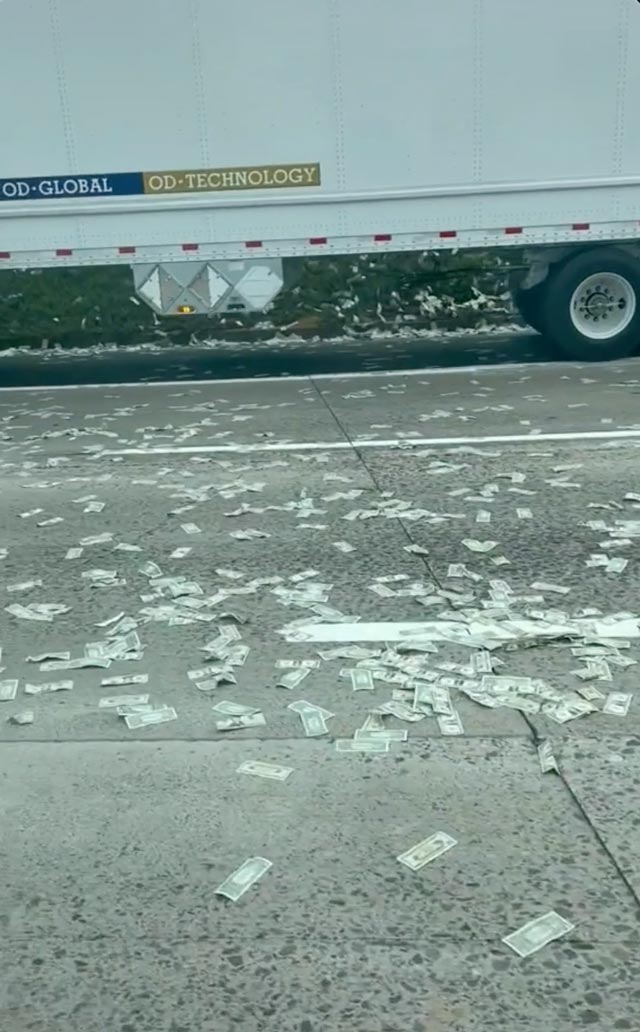 Officials have released pictures of individuals wanted for questioning in relation to Friday morning's incident.
Those who took the money and do not return it could be prosecuted. Anyone who took money is asked to return it within 48 hours.
What would you do if you saw money on the highway?
Let us know and then share this post on Facebook to keep the conversation going.