The NYPD has released harrowing surveillance footage of a shooting that occurred Thursday evening in the Bronx.
A male suspect shot a 24-year-old male several times before fleeing on a scooter which was operated by another person who is wanted for questioning.
The suspect opened fire with two children, ages 10 and 5, just inches away.
Warning: This video may be distressing to some.
The incident happened at 6:45 pm near 1551 Sheridan Ave in the Bronx, New York.
The gunman fired multiple shots at their intended target, the 24-year-old, and miraculously, the two children who were pushed to the ground avoided being hit.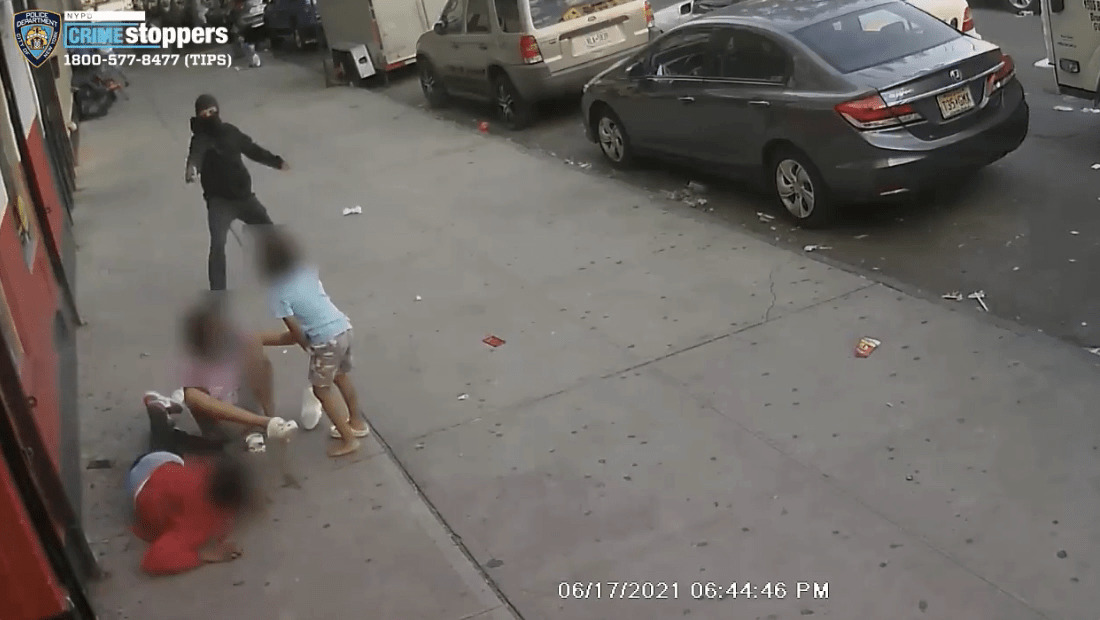 According to local reports, the victim was hit three times. He was taken to the hospital and expected to survive.
Now the NYPD is asking for the public's help in identifying the suspect and the person who helped them get away.
If you have any information you are asked to contact NYPD's Crime Stoppers Hotline at 1-800-577-TIPS (8477).
How horrific. There is no other words to describe what happened.
It is absolutely a miracle these children were not seriously injured. The person responsible for this shooting needs to be held accountable.
Share this on Facebook.