Queen Elizabeth II, England's longest-serving monarch, who reigned as a beloved figure around the world for decades, passed away peacefully on Thursday, September 8, at Balmoral Castle.
Unfortunately, Prince Harry didn't make it in time to be at his grandma's deathbed. According to People, he was seen arriving alone at Balmoral Castle shortly after the Queen died.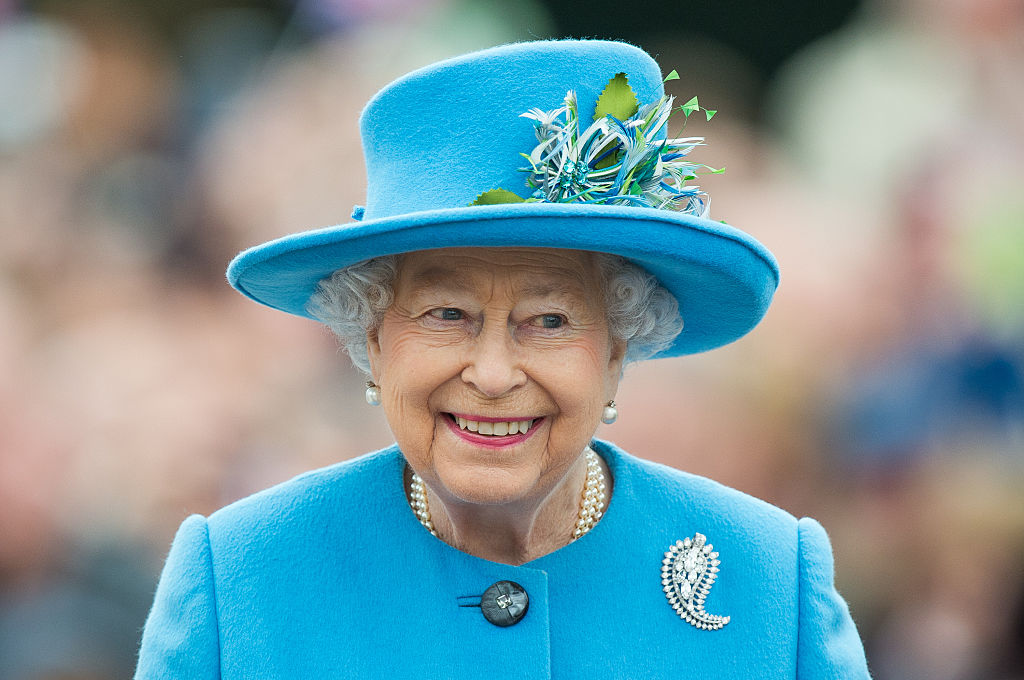 Elizabeth's death not only marks the passing of a beloved public figure, but also a major turning point in modern British history. Her son, Charles, is next in line for the throne, and her death also recognizes his accession to King of England — making him the first new English monarch in 70 years.
During her 70-year reign, Queen Elizabeth was a beacon of stability through turbulent times and numerous world conflicts, and significant geopolitical shifts in the United Kingdom, from decolonization to England's exit from the EU.
The Queen passed away peacefully at Balmoral — the royal family's estate in the Scottish Highlands — and members of the family rushed to be by their side.
Unfortunately, not everyone would make it in time.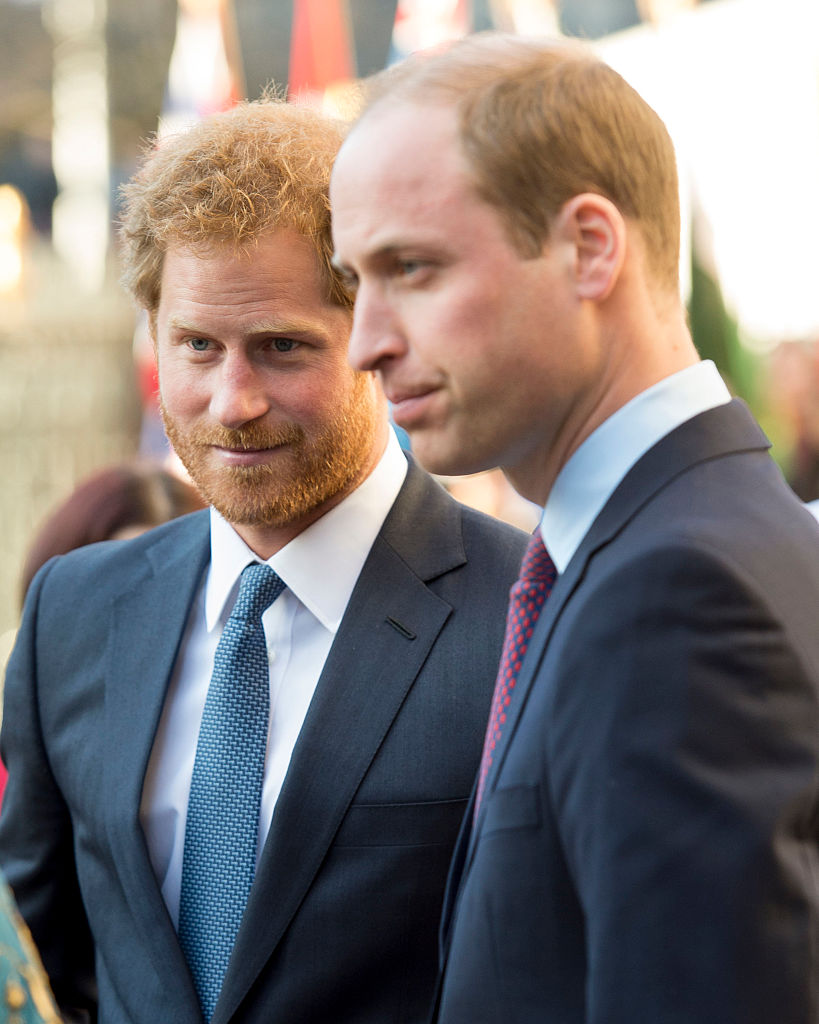 Prince Harry made his way to Scotland alone following reports on Thursday morning about the Queen's failing health. Sadly, his flight landed in Scotland just after the public announcement of the Queen's passing.
The Duke of Sussex left the airplane in a hurry and jumped into an official Range Rover headed for the Queen's Balmoral estate. Photographers got a shot of the car, with Harry covering part of his face in the backseat.
Prince William had arrived at Balmoral earlier in the day. He also flew into Scotland and came along with his uncles, Prince Andrew and Prince Edward, and Edward's wife, Sophie, Countess of Wessex.
Meghan Markle was reportedly not with Harry, and neither was Prince William's wife, Kate Middleton, at Balmoral either.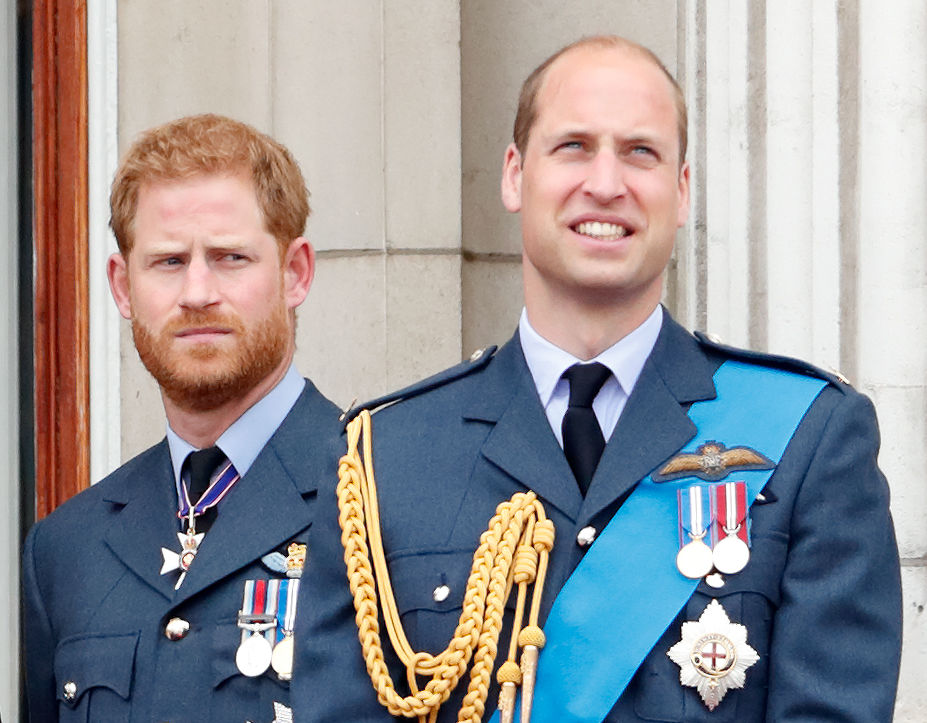 According to sources, Kate stayed in Windsor, preparing the couple's three children for their first day at school. The reason Meghan didn't travel with Prince Harry to Scotland is still unknown.
Funeral arrangements for the Queen have not been officially announced, but plans have been meticulously set for years. According to The Guardian, the Queen's body will first return to the throne room. There will be an altar, the pall, the royal standard, and four Grenadier Guards, bearskin hats inclined, rifles pointing to the floor, standing watch.
Queen Elizabeth will be honored as one of, if not the most, iconic figures in British history. However, royal expert and author Tina Brown – writer of the bombshell royal book The Palace Papers – claims her death may result in an identity crisis within the Royal Family.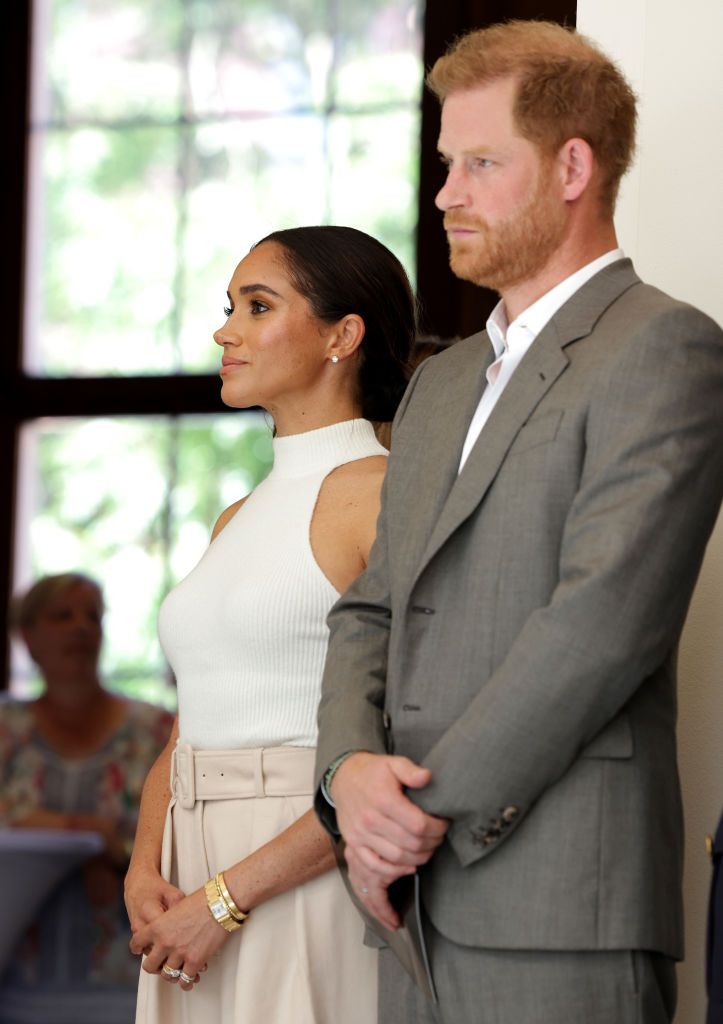 According to Brown, it might mean that Prince Harry makes an unexpected return to the fold – with or without Meghan. This alone has sparked conversation and speculation.
Only two years after tying the knot in 2018, Harry and Meghan decided to leave the Royal Family for good. Instead, they settled in the US, seeking to live a more peaceful life. However, things took quite a turn after their infamous sit-down interview with Oprah.
There, they made many a shock claim about the Royal Family, allegedly destroying the couple's relationship with Harry's brother, Prince William, and wife, Kate Middleton, in the process.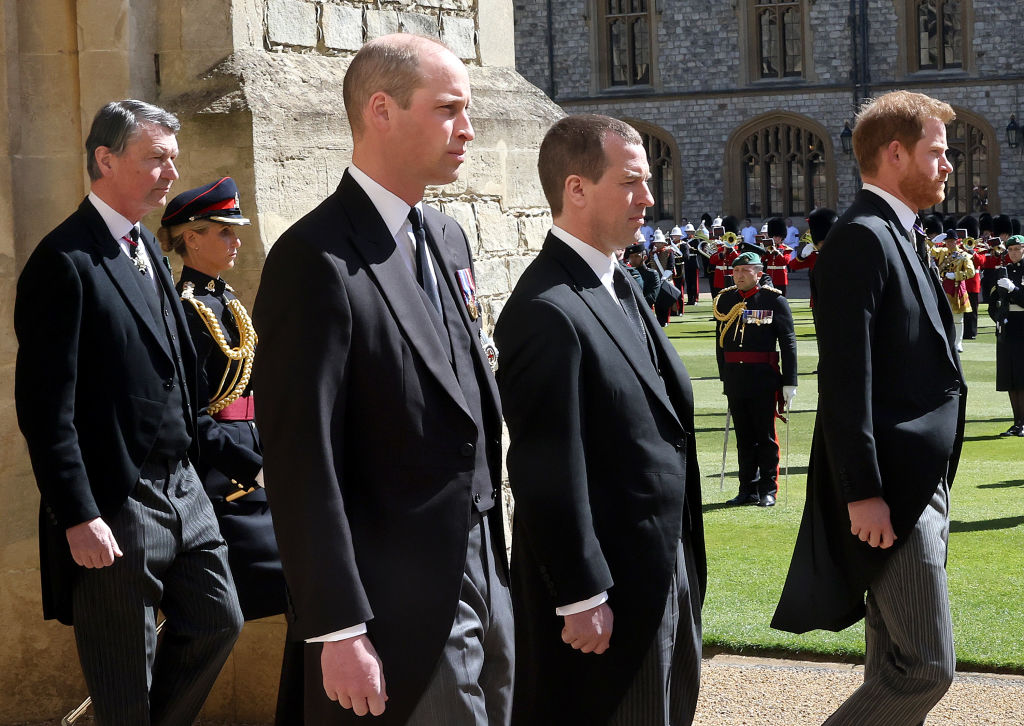 Since then, tensions between the members of The Firm have been high.
Speaking on New York Times podcast Sway in April, Tina Brown said the Queen's death could lead Harry back to his roots, and that he might spend more time in England. That could mean he and Meghan would enter into a commuter arrangement in order to have a long-distance marriage.
"I think that Harry is going to want to come back when the Queen dies to serve his country. And I think they will find a way to reel him in," Brown said, as quoted by The Mirror.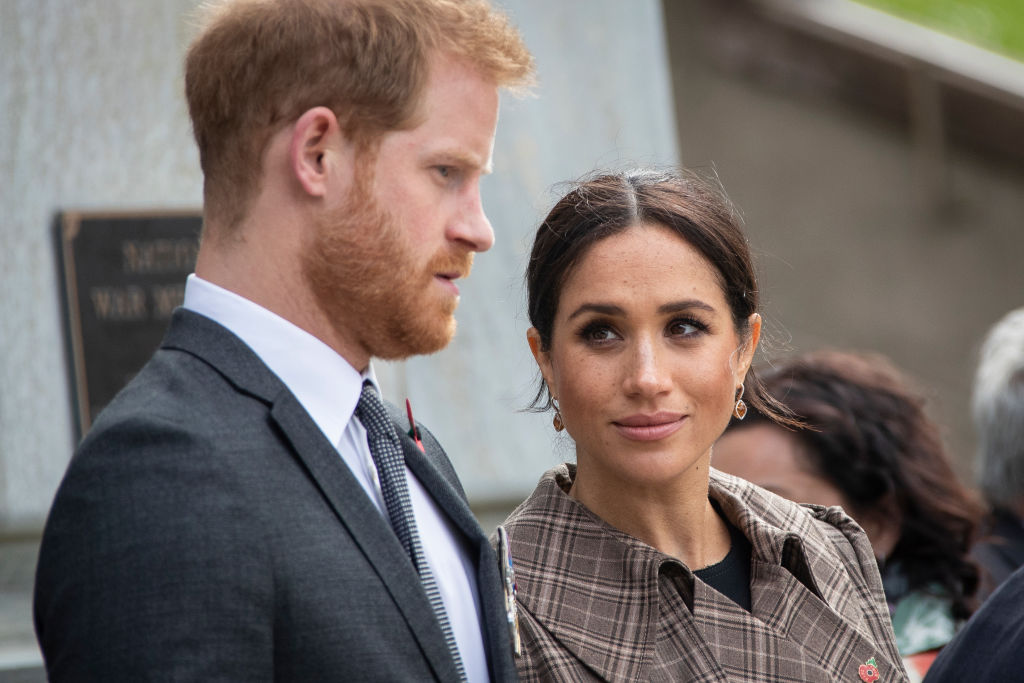 "And it's possible that Meghan – maybe they will have a commuter arrangement. I don't know. I don't see Meghan ever wanting to go back. She disliked England."
She added: "Harry was beloved, actually, by the British people. People adored Meghan when she came into the mix. So it was actually very, very sad for everybody that it went so wrong because they actually need Harry and Meghan now."
Brown also said that while the relationship between Harry and Meghan and the rest of the Firm has been rocky, Queen Elizabeth would definitely have wanted Harry closer to the family.
"I actually think there is a Harry-shaped hole in the royal family now," Brown said on the New York Times podcast.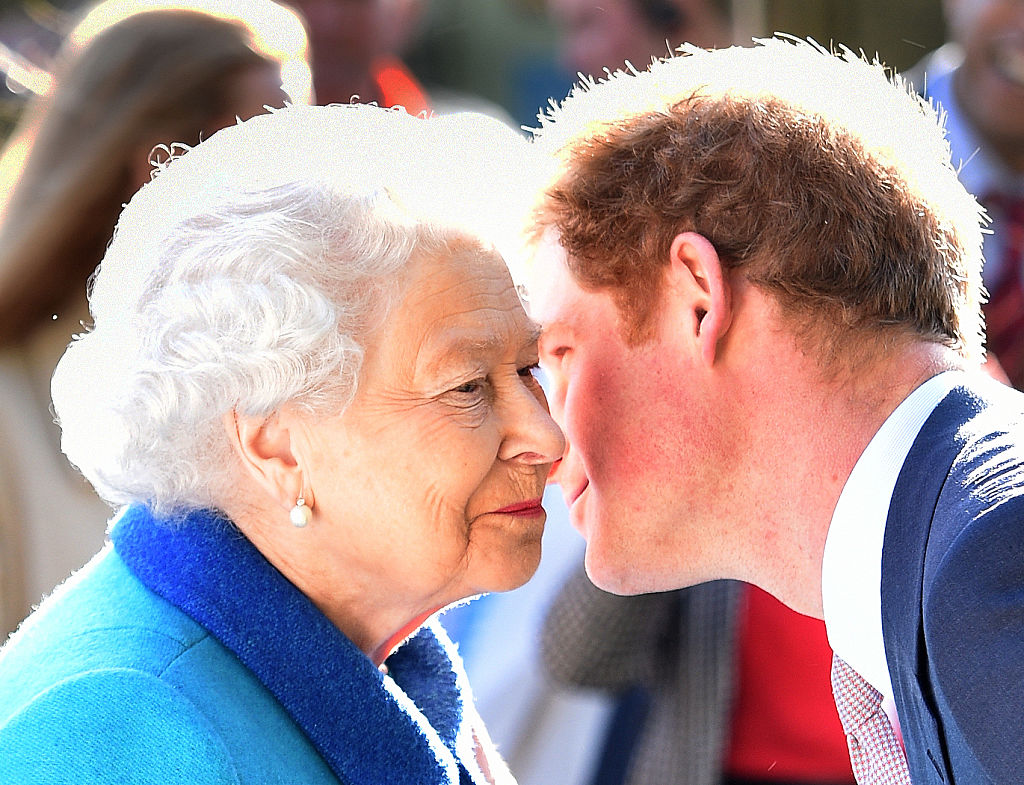 What do you make of this?
Do you think that Prince Harry will return to the Royal Family in the future or not? Please, give us your opinions in the comment section.