When you flip through a magazine or scroll through your phone and see an ad for a a fashion brand or skincare company, most of the models all look the same, right?
The overwhelming majority of the time, they're all able-bodied. And despite so many companies claiming their inclusive, it's difficult to find someone with disabilities represented.
That's why Linda Strobel reached out to Obagi, a skincare company that promotes "skinclusion," to see if her daughter with Down syndrome could be a model.
"People with disabilities are not represented, and so I wrote a letter to the president, Jaime Castle, and I said, 'Would you consider Grace as one of your models?'" Strobel said.
To everyone's surprise, Obagi was more than happy to welcome Grace as a model.
"We have this huge population of people with disabilities that are often very invisible, and they want to be seen, they want to be heard, they want to be represented as part of the population."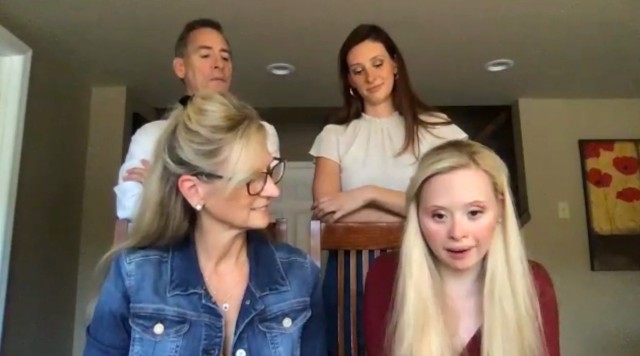 The 24-year-old from Missouri has been modeling for two years, and it all began when she started researching how she could better advocate for other people with disabilities.
"When I was researching for Grace Effect, I saw another girl with Down syndrome and she was a model too, so I asked my mom if I could be a model, and she said, 'I don't see why not,'" she said.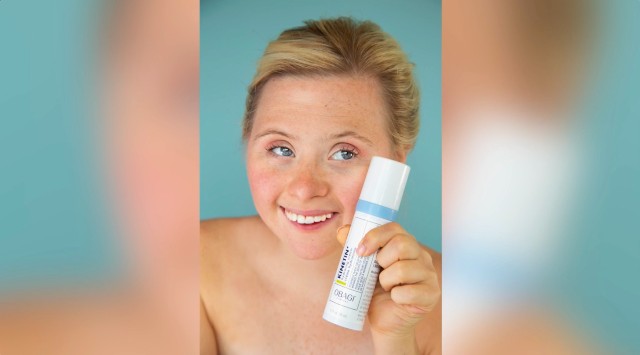 Grace created the Grace Effect, an initiative to help others better understand people with disabilities, after the 24-year-old encountered a bully in 2017.
Since its inception, Grace has delivered speeches throughout Chicago and St. Louis.
"It was a huge hit. People and students really connected with her because this was a story coming from her and not from me," her mother said.
And now Grace will bring even more awareness as she begins her new role with Obagi.
PHOTO
"Everything that Grace and Linda have been able to achieve, not only did they build on what came from parents and families before us, but then we've had so many outside people step in to say, 'You guys are doing it right. How can I help you?'" Jeff Strobel, Grace's father said.
Awesome work, Grace! You are an inspiration to all. You are paving the way for everyone who will come behind you.