Damar Hamlin, the Buffalo Bills safety who collapsed on the field during a game last Monday, has been released from the hospital.
In a shocking incident that played out during a Monday Night Football game between the Bills and the Cincinnati Bengals, Hamlin collapsed following a routine tackle and was given ten minutes of CPR on the field, as stunned members of both teams formed a circle around him.
Hamlin, who suffered cardiac arrest, was rushed off the field in an ambulance, and in a rare move the NFL game was ultimately canceled.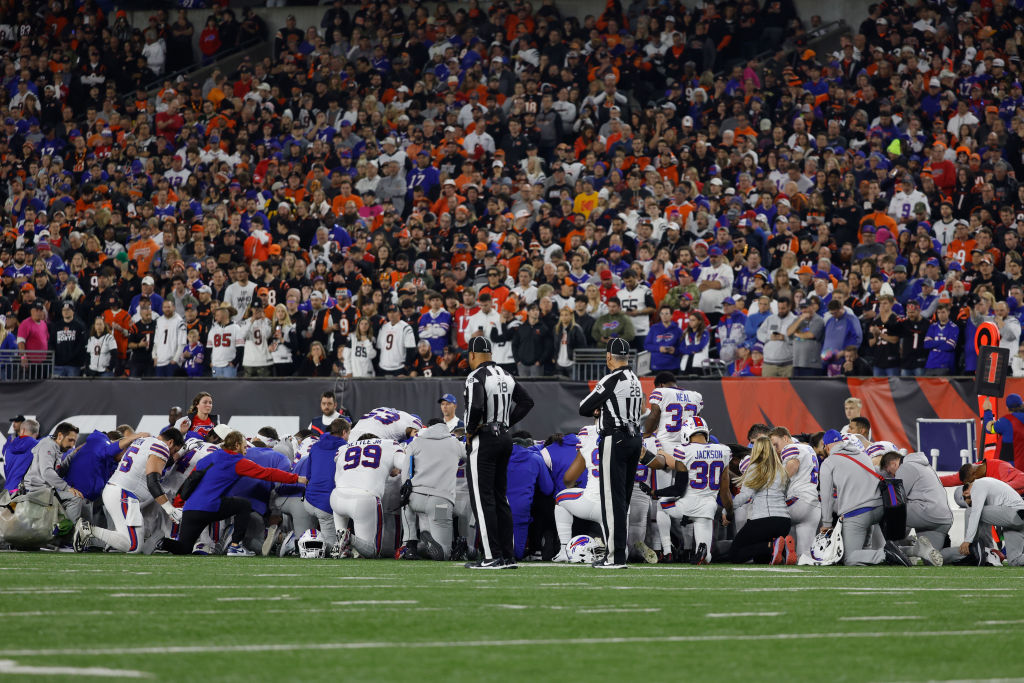 Since then people everywhere have been waiting for further news about Hamlin's condition. The story has attracted attention beyond the world of NFL football, generating prayers and words of support from people around the world.
Thankfully, it now seems that Hamlin is going to be okay: today, he was released from Cincinnati Medical Center.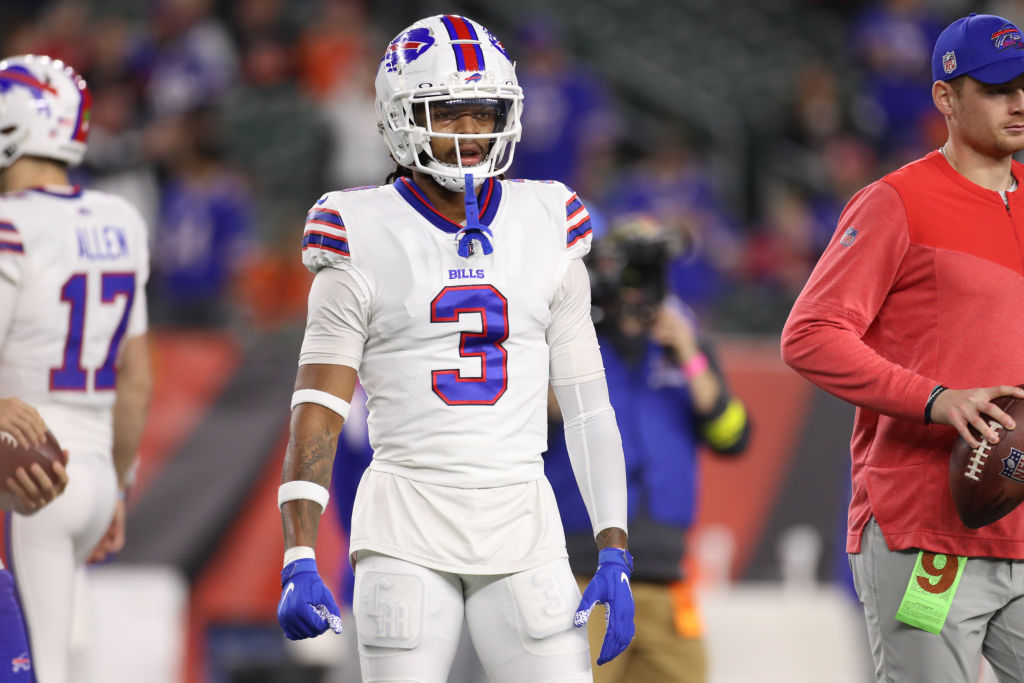 Just days after being listed as in "critical condition," Hamlin's health has made a significant recovery. On January 5, the Bills reported that the safety had shown "remarkable improvement," and was "neurologically intact."
Hamlin was reported to be awake, holding hands with his loved ones — and even asked who won the game. On January 6, he was taken off a breathing tube.
Yesterday, Hamlin returned to social media offering for the first time his own message to fans, thanking them for their love and support.
"The Love has been overwhelming, but I'm thankful for every single person that prayed for me and reached out. We brung the world back together behind this. If you know me you know this only gone make me stronger. On a long road keep praying for me!"
He also expressed support for his team as they played their first game since his collapse, a matchup against the New England Patriots (which the Bills won.)
And today, doctors told the press that Hamlin had been released from the hospital and returned home to Buffalo.
Hamlin is still regaining his strength and will continue to undergo tests, and needless to say has a long way to go before returning to the field.
But he's made a truly remarkable recovery, and fans who have prayed for him all week will certainly be glad to hear that he is out of the hospital.
Please share this inspiring update about Damar Hamlin!