The dog whose story went viral around the world – even attracting the attentions of celebrities – has finally been adopted into his forever home.
You may remember Snoop the dog, whose former owner was caught on CCTV dumping him along with his dog bed on a street in Stoke-on-Trent, England on Christmas Eve. Said footage garnered viral attention after being uploaded to social media, with Snoop desperately trying to chase the car to be let back in.
He was found by two passersby just one hour later … sitting on his dog bed alone, cold, and terrified.
No sooner had the footage circulated than was Snoop offered a plethora of new homes. Even famous music artist Snoop Dogg offered to give him shelter should he need it, such was the sentiment towards this good boy who had been abandoned for no reason.
Naturally, his rescuers wanted to make certain that his second home would be the perfect fit, and so held out for Snoop while they searched for the best possible candidate.
In the end, he was matched up with Laurence Squire, who lives in rural Herefordshire, UK.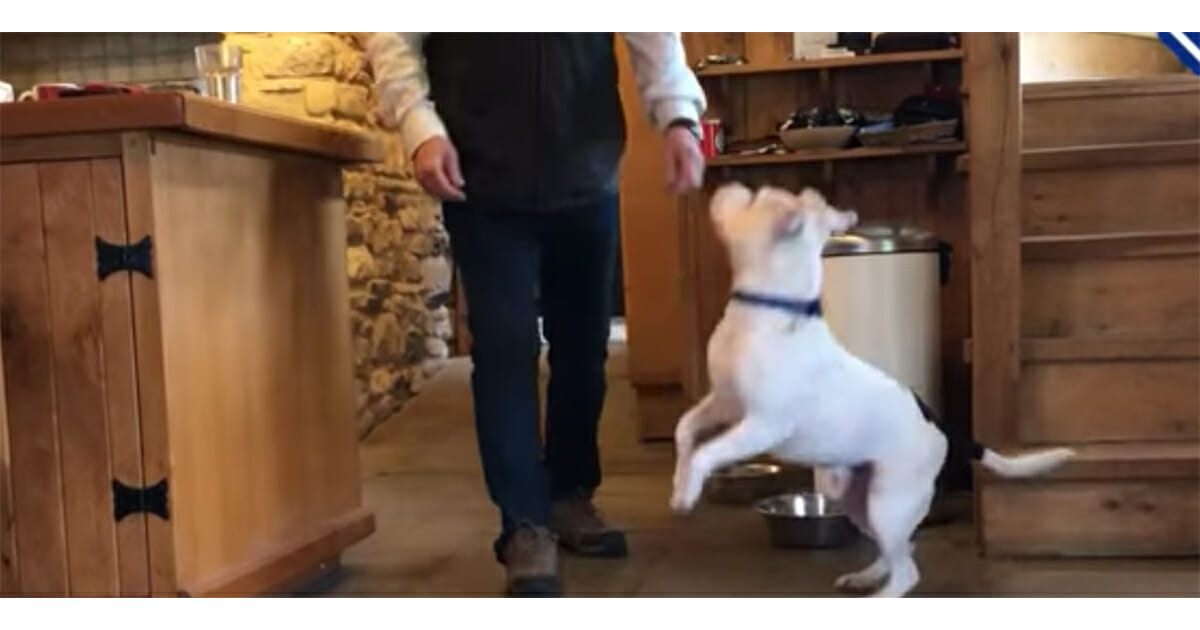 By all accounts, the pair have bonded instantly. Laurence said: "I had a Staffie who I sadly lost in November. They are such a loving breed and so I started to look for another one.
"I contacted the RSPCA and said that I was looking for a male Staffie, around one to two years old, and one evening I was watching the news when Snoop's story came on.
"What happened to him was shocking, and it was clear from the footage – in the way that he tried to get back into the car – that he was a loyal dog.
"I thought that he seemed like the perfect dog for me and that I could offer him the home he deserved."
A new home
With Snoop suffering from abandonment issues – as a result of his former owner's treatment – he needed someone who could be around every day. With Laurence working from home, he was the ideal fit.
"He is a fantastic dog and he settled in straightaway," Laurence added.
"As soon as he came into the house for the first time, he jumped on the sofa and it was as though he decided that was the space for him! He loves to lie on the back of the sofa and if I put the fire on he will curl up in front of it."
To bring a dog into your home, only to dump it or abuse and neglect it is beyond cruel. Those who mistreat or hurt animals truly are the lowest of the low, and we can only hope the person who abandoned Snoop on Christmas Eve will get what he deserves.
In the meantime, we're delighted that Snoop now has a loving home and an owner who will treat him the way he needs to be treated.
Share this article to share the great news around.