Who said humans are the only ones who need some relaxation time now and then?
And this certainly extends to the tools we use to help relax — such as a hot tub.
One cheeky dog sure made a clear statement to his owners when he comfortably settled into the family's hot tub. But watch the position he takes in the tub, and you'll soon understand this is one puppy that loves bubbles!
The dog can be see being filmed by his very amused owners, presumably. A little girl can also be heard giggling. Can you blame them?
It all begins when the dog decides to comfortably place himself right by the bubbly water circuit exit and proceeds to treats himself to a lovely little massage. He even repeatedly stretches out to make sure to feel the full extend of the water pressure — and ensure he doesn't miss a spot.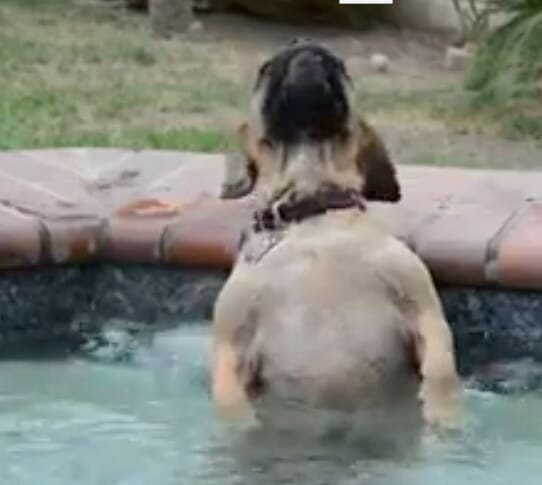 Meanwhile, he can't help but moan in pleasure throughout his 'treatment', leaving his amused audience understandably in stitches.
See the hilarious video for yourself below.
This video had me in stitches! Share this dog's pure, unadulterated joy if it made you smile, too!