When a shelter dog is looking to find a new home, a shelter worker will usually write up a nice profile about them, hoping to attract adopters. You typically want to show off their best qualities, making a case for why they'd be the perfect pet.
But sometimes, the opposite approach works, too. Sometimes shelters decide to get hilariously honest, embracing the pets' worst qualities, but in a funny, over-the-top way that helps them go viral.
That was the case for one rescue chihuahua who went viral after being described as a "Chucky doll in a dog's body," but despite the scary descriptors it helped him find the perfect home.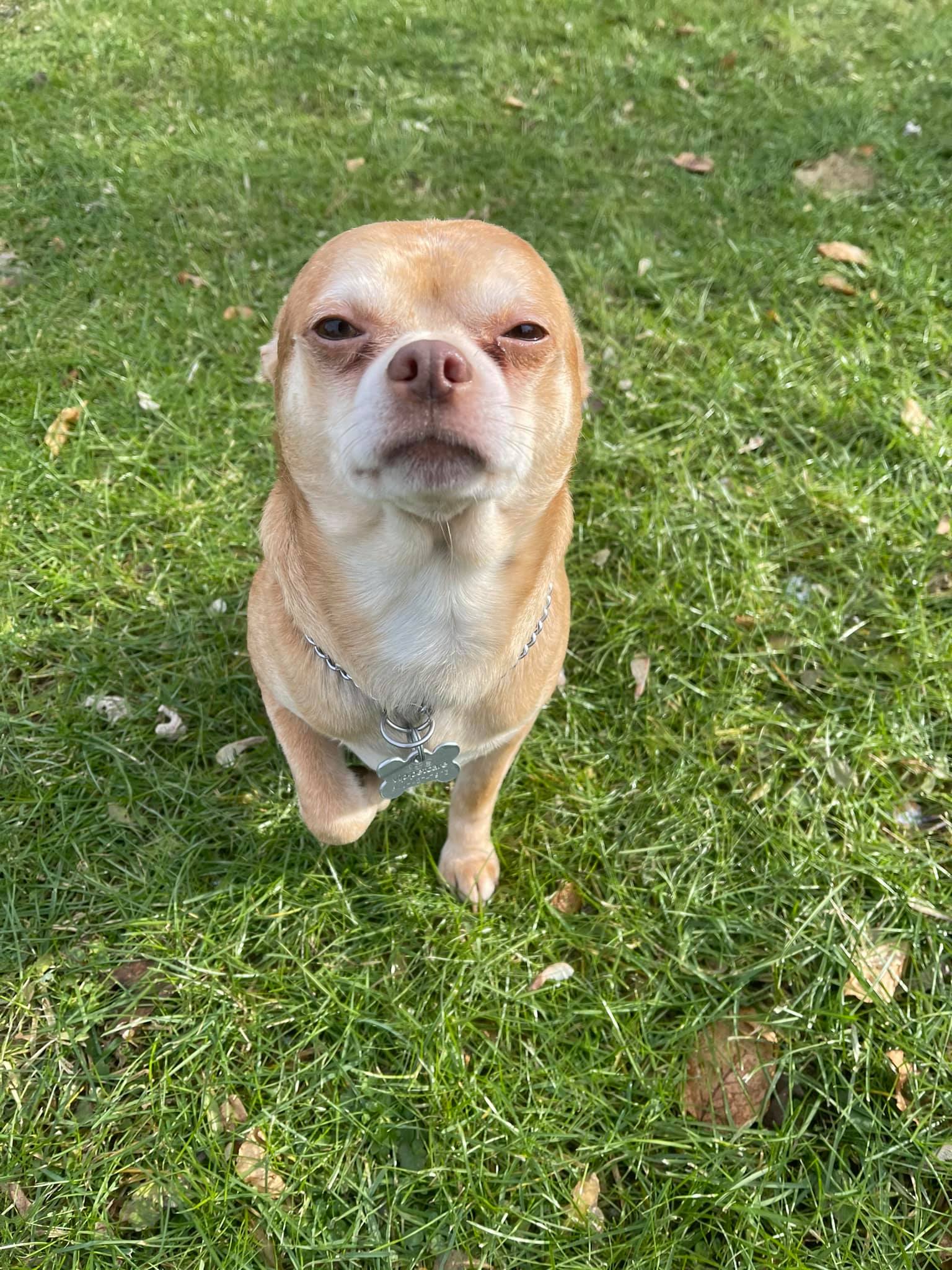 Tyfanee Fortuna wrote a Facebook post about a chihuahua named Prancer, a dog in the care of Second Chance Pet Adoption League and in need of a home. But she was very upfront about the fact that Prancer would not be most people's first choice for a pet.
"There's not a very big market for neurotic, man hating, animal hating, children hating dogs that look like gremlins," she wrote. "But I have to believe there's someone out there for Prancer, because I am tired and so is my family."
She wrote that she was giving up on trying to make Prancer sound "palatable," and was instead going to be frank about his hilariously weird personality.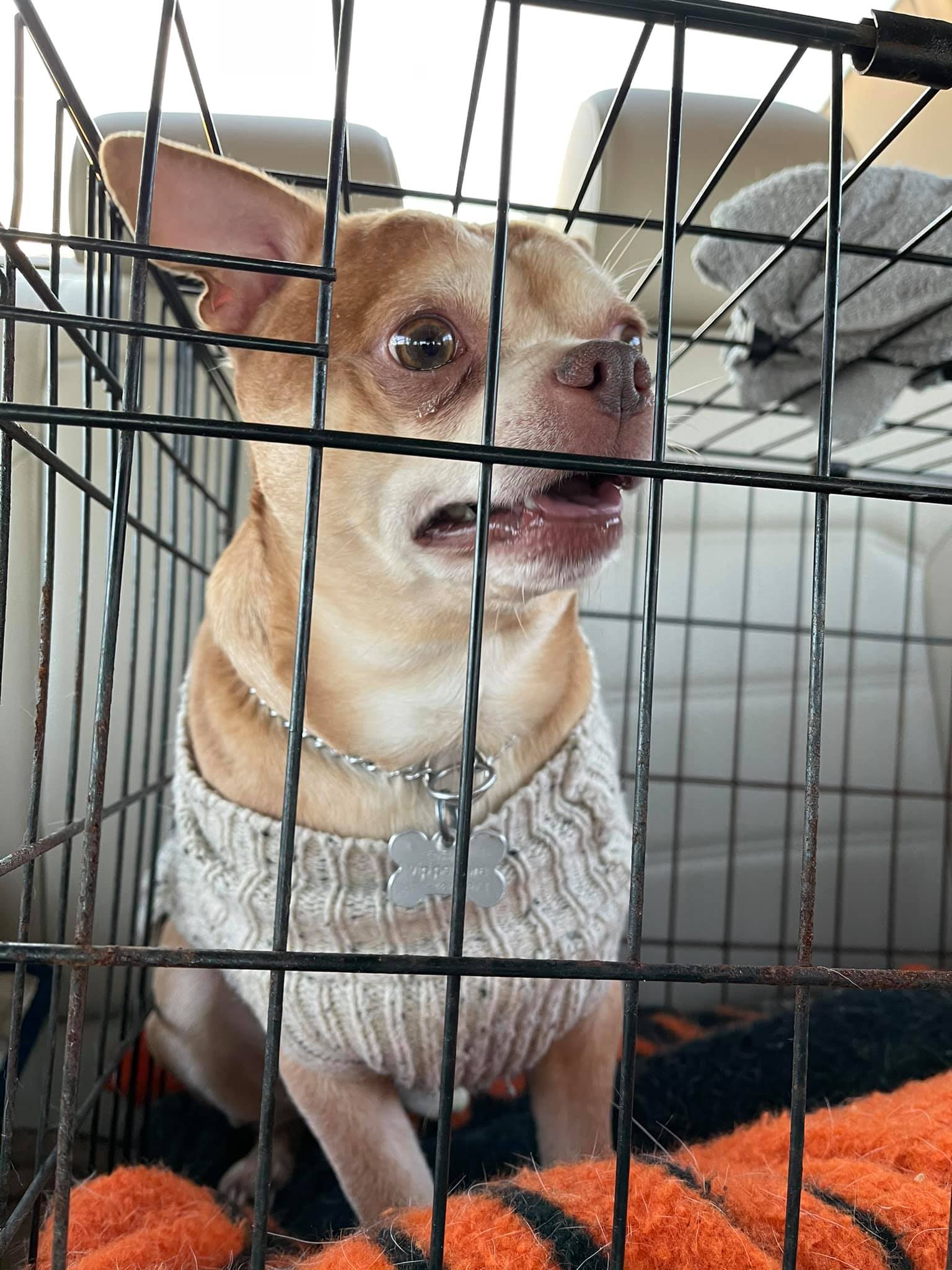 Part of Prancer's quirks come from him being a chihuahua, a breed Tyfanee describes as "50% hate and 50% tremble," but also from being brought up by a woman who "treated him like a human and never socialized him," resulting in him being a "neurotic mess."
"I am convinced at this point he is not a real dog, but more like a vessel for a traumatized Victorian child that now haunts our home," Tyfanee wrote.
Prancer also needed a very specific home: he wouldn't be good around other pets, children, or—most peculiarly—men, as he only gets along with women: "He hates men more than women do, which says a lot," she joked.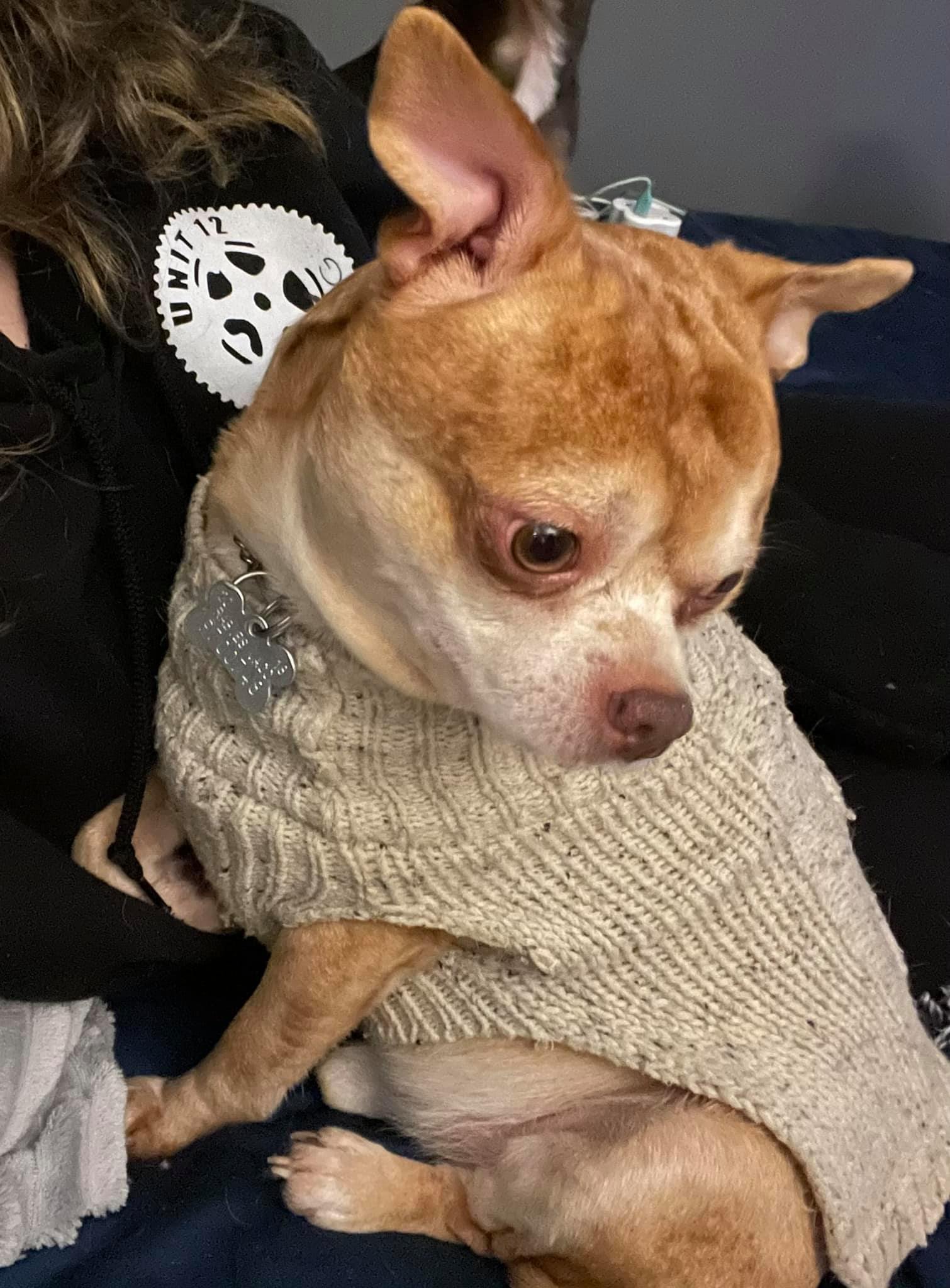 There are a few good qualities mentioned as well. "He likes to go for car rides, he is housebroken, he knows a few basic commands, he is quiet and non destructive when left alone at home, and even though we call him bologna face he is kind of cute to look at," she wrote.
And while some of the description sounds a bit harsh for an adoption bio, it was clearly done out of love — Tyfanee knew her over-the-top bio would resonate with people online.
And the plan worked: the post went viral, with animal lovers on Twitter and Facebook obsessing over this "neurotic gremlin" of a dog.
Second Chance Pet Adoption League was blown away by the sudden viral fame of their one-of-a-kind dog.
"We can't believe the attention this post has gotten worldwide!" they wrote on Facebook. "We know in the right living environment without constant triggers he will be a hilarious entertaining little companion and his person is out there."
One of the people who saw Prancer's story was Ariel Davis of New Haven, Connecticut. Like most people, she found the post funny, but also saw something very familiar in Prancer.
"I had a dog that I adopted probably about seven years ago and I raised him from a puppy and he was a Chihuahua/Jack Russel Terrier mix," Ariel told Today. "He had a lot of the same qualities as Prancer, he was a little neurotic and he barked a lot and he didn't work well with other people and other animals."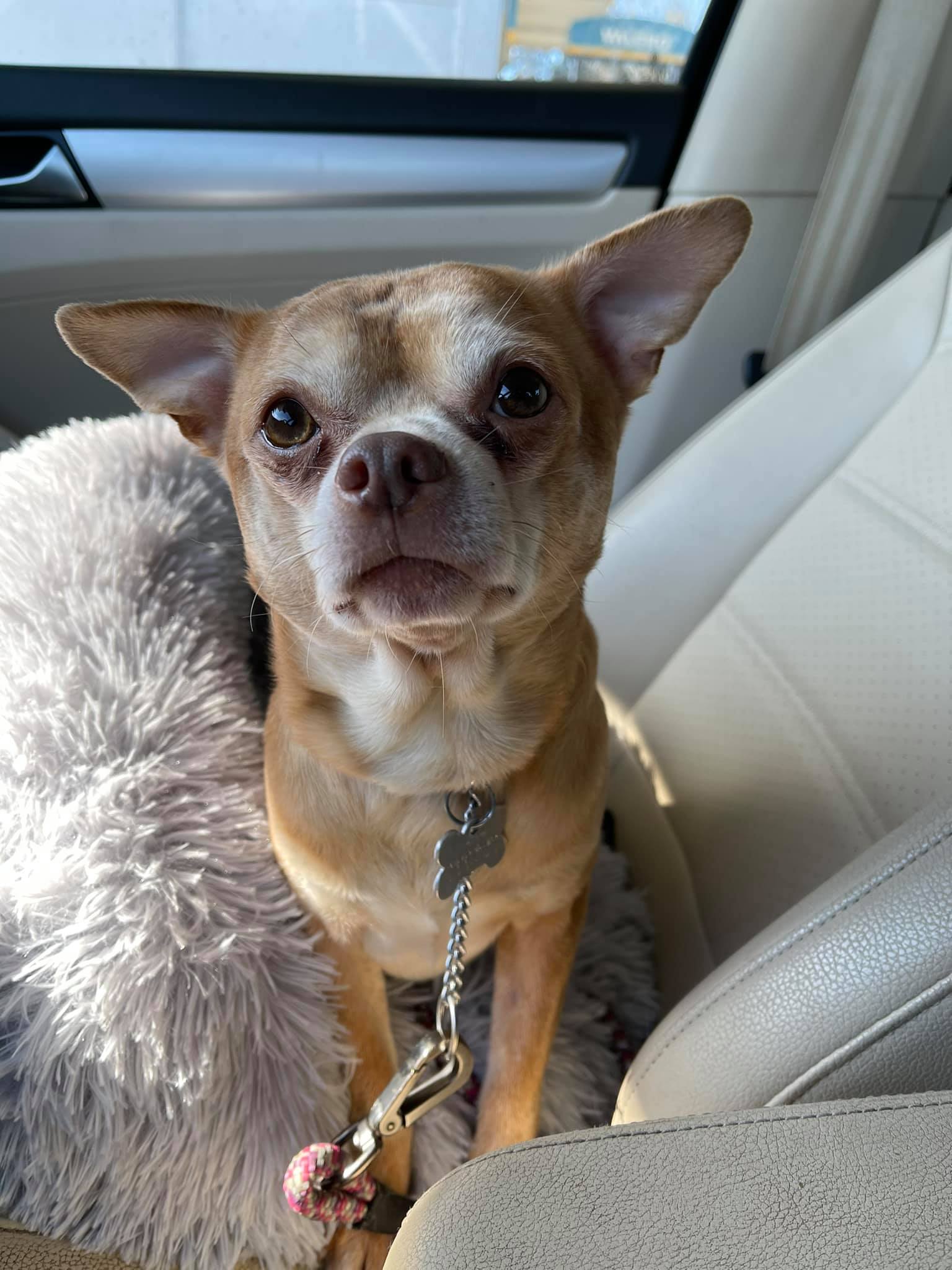 Ariel previously had to surrender her dog Doodle when she entered rehab, but after getting clean she was ready to own a dog again… and she sensed that Prancer might be perfect for her. "I read the article, I connected to it, and I was like you know what, why not?"
She wrote to Second Chance, saying that Prancer reminded her of Doodle. She also happened to fit the description for a "perfect match" for Prancer: she is a lesbian who lives with a woman, perfect for the "man-hating" chihuahua, and doesn't have any other pets.
And despite all the warnings that Prancer would be a "demon," the two got along right away: "I got there and we just connected," she told Today. "Prancer took pretty well to me."
The neurotic dog is now adjusting to his new home in Connecticut, and Ariel says she is committed to giving him all the love and attention he needs.
In a follow-up to her viral post, Tyfanee reacted to the news that Prancer was adopted.
"Prancer is almost a distant nightmare to me now, even though he was adopted just over a week ago," she wrote. "His adoption day was one of the best days of my life."
She then broke character to thank everyone who shared the post and helped Prancer get adopted.
"I never expected it would blow up the way it did, but I am so thankful to everyone who shared his story, even if just for the comedic value," she wrote. "We do miss Prancer and he was loved here despite his quirks."
"However, being relieved of the constant haunting of a Victorian child has me sleeping easier."
We're so glad this unique, quirky dog found his forever home! Share this great story!