A newsroom in Canada welcomed an unconventional guest onto their program — not a politician, nor an artist of some kind — rather they hosted Ripple, an 18-month-old Mastiff mix.
But the show sure didn't go quite as planned. And now the moments captured of adorable feisty Ripple have gone viral — for very good reason.
Welfare organization Humane Society brought Ripple over to Global Edmonton's news station in Canada, and that's when it was decided Ripple would join weatherman Mike Sobel in giving the public their weather news.
From the start, Ripple is clearly an energetic and extremely playful dog. Mike quickly realizes he has quite a lot on his hands as he begins giving the weather forecast.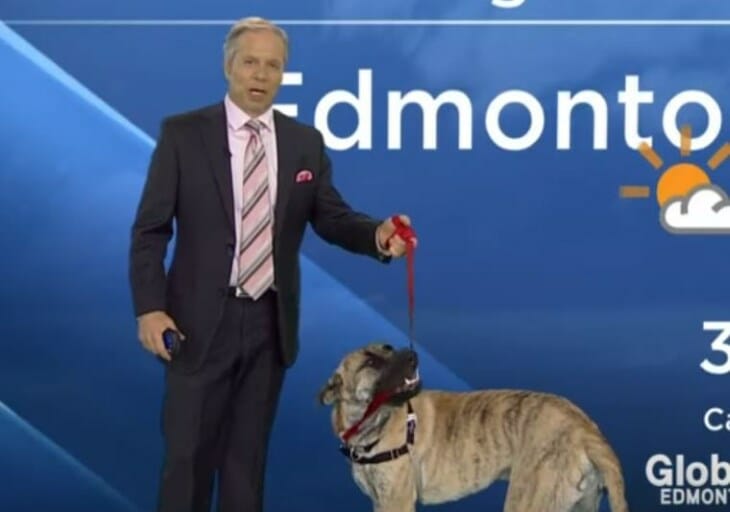 What unfolds within the next minutes is simply hysterical. The energetic dog just won't settle down and adamantly continued to pull on his leash, beckoning Mike to join in the fun.
Mike is a tad bit occupied as he tries to continue with the forecast. Ultimately, he miraculously — albeit hilariously —somewhat succeeds in doing so.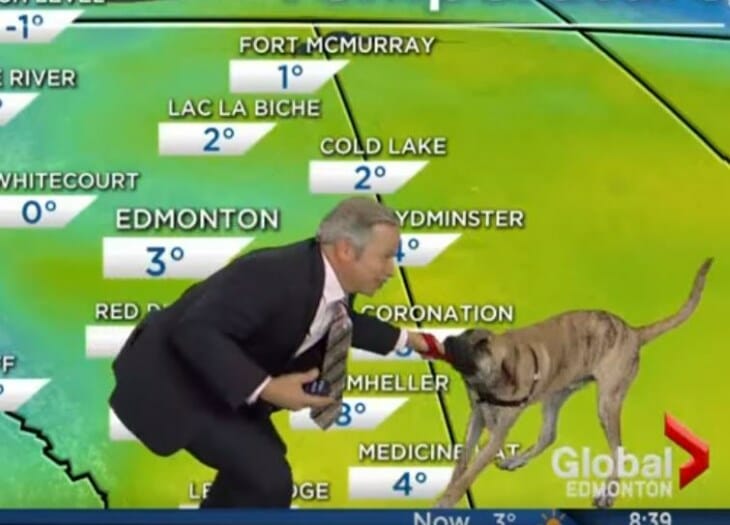 Watch the hilarious events unfold in the video below.
Did Ripple the dog and Mike just make you laugh too? Make sure to share the "hilarious-ness" with all your family and friends and give them a good laugh, too!