It's amazing how pet owners will do anything to save their pets when they're in danger. We've seen many stories of people braving dangerous situations, putting themselves in harm's way to protect their friend.
That was the case for one heroic woman, who jumped into a freezing pool to save her dog after he fell through the ice.
Jennie Tatum, from Murfreesboro, Tennessee, was watching her two dogs Olaf and Sid play outside in the snow. She recorded a video from her phone.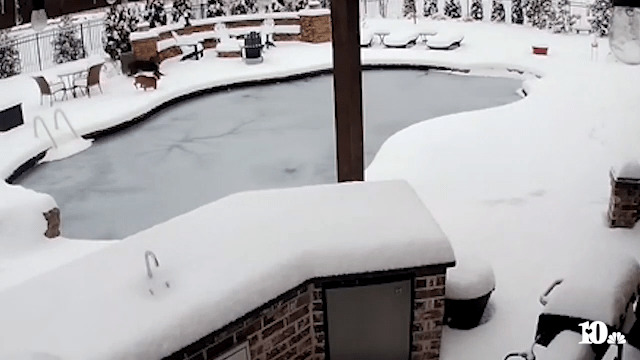 But soon, she watched the nice moment turn into disaster.
Sid, her five-year-old pit bull mix, suddenly fell through the ice of her frozen-over swimming pool, and struggled in the frozen water.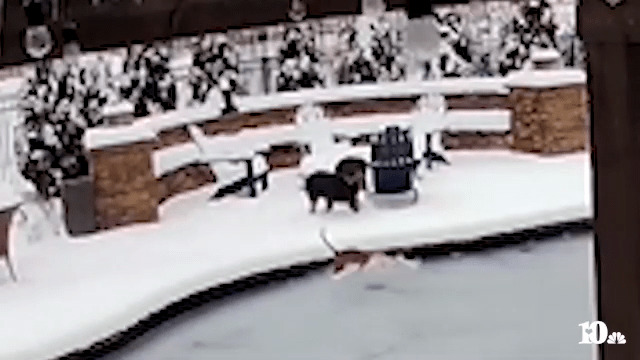 After witnessing her dog fall completely in and not emerge, Jennie instinctively ran to help.
Immediately, she jumped in, braving the freezing cold water. "It was pure adrenaline," Jennie told WTVF. "I was not thinking about being cold."
Her idea was to break the ice with her body, giving the dog space to find his way out.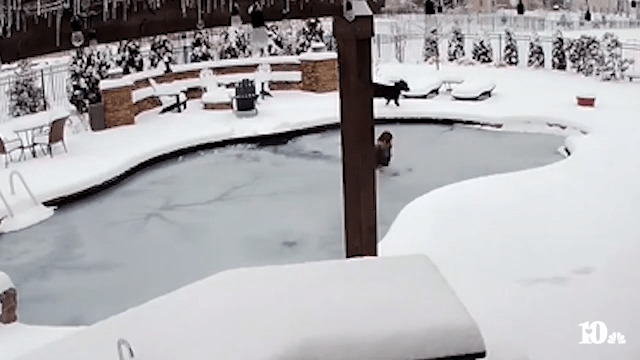 Jennie knew the dog was in serious danger, and time was of the essence.
"He's never been in the pool, doesn't like the pool, doesn't like the water," Jennie told WKRN.
"All I was screaming was Sid, I just wanted him to know that he could come up and be seen, that was my biggest thing was just not being able to see him."
Jennie got out of the pool to get a better view. Seeing the brown of the dog in the water, was able to jump back in and pull the 50-pound Sid to safety.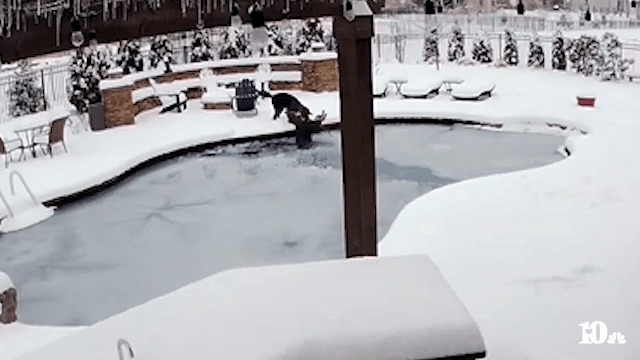 Sid was breathing, but barely conscious. His mouth was blue from the cold. Jennie got him inside and warmed him by the fire.
"All I could think about was to get him into the house and to get him warm," she told WTVF.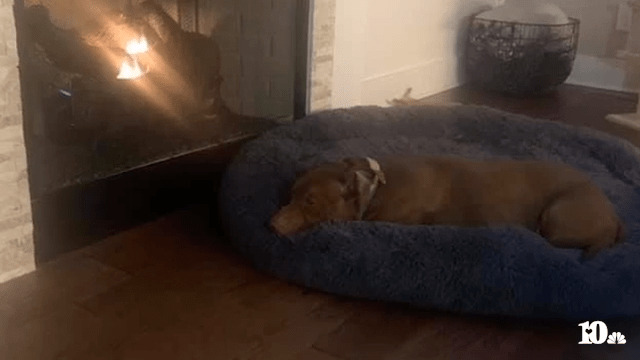 This turned out to just be the first part of the race to save Sid's life. He needed urgent veterinary care, but all the vets in her area were closed.
Instead, she had to go to Animal Medical Center, 30 minutes away, in the deep snow. But with the help of a nearby vet and a neighbor with a truck, they were able to get Sid there in time, WKRN reported.
Vets agreed that Jennie saved the dog's life, without a moment to spare. Sid was reportedly underwater for a full minute.
"I don't think this dog had another minute based on his symptoms," veterinarian April Smith told WTVF. "You notice he just sunk and he would not have stood a chance without her. He wouldn't have a chance."
Jennie risked hypothermia by jumping into the pool, and had cuts on her hands from breaking up the ice.
But Jennie insists that she's not a hero, and would've done the same thing for anyone's dog.
It's amazing what people will do for their dogs! Jennie might not consider herself a hero, but we disagree — she definitely saved the day!
Share this incredible story!