Alfonso Ribeiro will be making his way back to the Dancing with the Stars ballroom when the series makes its debut on Disney+ this fall.
But this time he won't be competing for the coveted Mirrorball – he already won that during season 19 – he'll join the show as a co-host alongside Tyra Banks.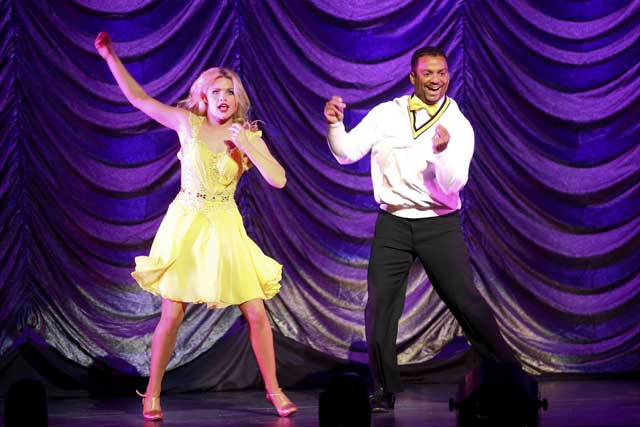 When DWTS announced the hiring of Banks as the show's new host, replacing longtime favorite Tom Bergeron, fans were less than thrilled. During the two seasons she hosted the dancing competition, fans took to social media to complain about her costumes and talking too much.
Despite rumors the former America's New Top Model host would step down from DWTS, Good Morning America announced she would be sharing her duties with Ribeiro for the show's 31st season.
"'Dancing with the Stars' has been such an important part of my life for so many years, and I am ecstatic to officially re-join this tight-knit family as co-host," he said in a press release, according to GMA.
Ribeiro hopes that his and Banks' "longstanding friendship" will add to the show.
"I've known Alfonso since I was 19 years old and he always puts a smile on my face whenever I see him. Having such a fun-loving, longtime friend as co-host warms my heart," Banks said. "Bantering back and forth with him live is going to be so much fun!"
The two crossed paths in 1993 when Banks appeared on The Fresh Prince of Bel-Air.
The cast for the show's 31st season will be announced September 8 on Good Morning America.
What do you think about this announcement? Share your thoughts with us and then share this post on Facebook to keep the conversation going!