Anderson Cooper recently revealed to friend Andy Cohen that he knew by age 11 that he was gay, and his realization came after watching the Broadway performance of Bent starring a young and very attractive Richard Gere.
The Anderson Cooper 360° host was chatting with his friend on Cohen's show on SiriusXM about growing up with Gloria Vanderbilt as a mother. It was his mother's queer friends who unknowingly helped the young Anderson Cooper discover who he was.
Cooper explained how growing up with Vanderbilt as his mother meant that he was often surrounded by her friends, many whom were gay. Truman Capote, Gore Vidal, and photographer Paul Jasmine were just a few names he spent time around.
One day Jasmine and his boyfriend took an 11-year-old Cooper to see a Broadway play. No one could have anticipated the impact the show made on the pre-teen's life.
"They took me to see Richard Gere in Bent," Cooper told a shocked Cohen.
"If anyone doesn't know about the play Bent, it's about two gay guys in a concentration camp," Cooper said. "The opening scene is the gayest thing you can imagine."
Cooper explained that watching the opening scene as an 11-year-old alongside his mom's two gay friends helped him realize "Oh my god I'm gay like this is. I'm totally gay."
After the play, Jasmine, who had previously worked with Gere, took the young boy backstage to meet the actor.
Cooper, who was all prepared to have his Playbill signed by the Broadway star, was starstruck to say the least.
"We go backstage and Richard Gere is shirtless in his dressing room and I couldn't speak," he recalled. "I just couldn't stop staring at his chest."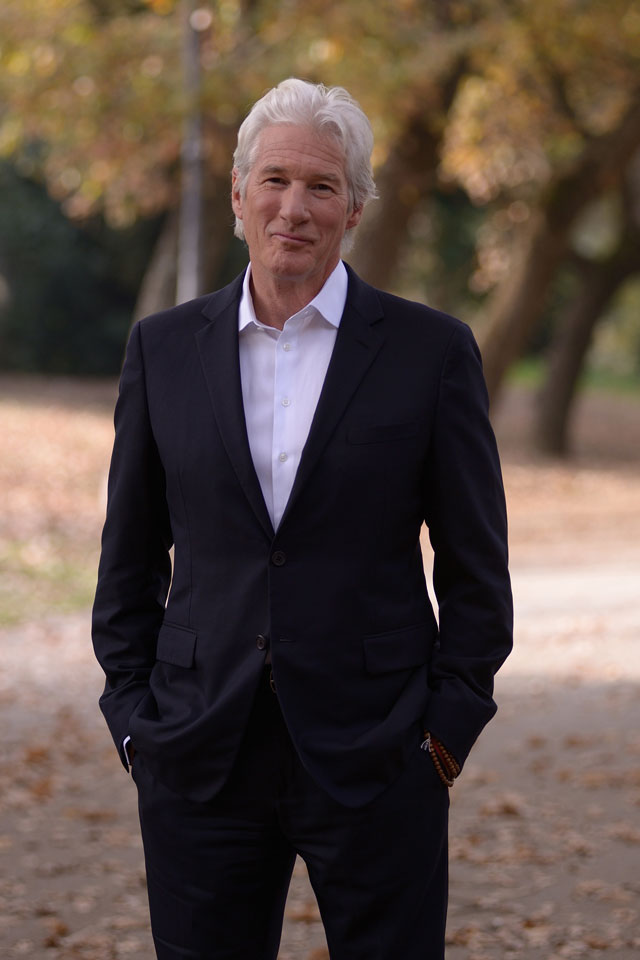 Eleven-year-old Cooper didn't get his Playbill signed that day, but about 10 years later he found himself interviewing Gere. He had the original Playbill with him and shared the story with Gere who was "very tickled" after learning he played a major role in Cooper discovering his true self.
Even though he knew he was gay at a young age, Cooper couldn't imagine himself as a gay man, especially as a father.
"When I was 12 years old and knew I was gay and thought about my life, it always upset me because I thought, 'I will never be able to have a kid,'" he told People.
Now the 55-year-old is a proud father of two boys who he co-parents with his ex, Benjamin Maisani.
I love Anderson Cooper, and I'm so glad things have worked out for him!
Please share.