Has there ever been a celebrity more lovable than Keanu Reeves? I think not!
Whether it's appearing at the Oscars with his mom or secretly donating to children's hospitals, the man is one of the most wholesome people in Hollywood.
And if you thought he couldn't get any better wait until you hear about a recent interaction between the star and a young fan after the two got off a flight from London to New York.
Andrew Kimmel, a TV producer, was recently on the same flight as Reeves as he traveled from London to New York. After the plane landed in New York, and the passengers were waiting for their bags Kimmel watched as a "young boy" asked Reeves for an autograph and "then began to fire off a series of rapid-fire questions."
While many might be put off by the barrage of questions, Reeves didn't appear to mind.
Kimmel noted that he "happily responded to every single one."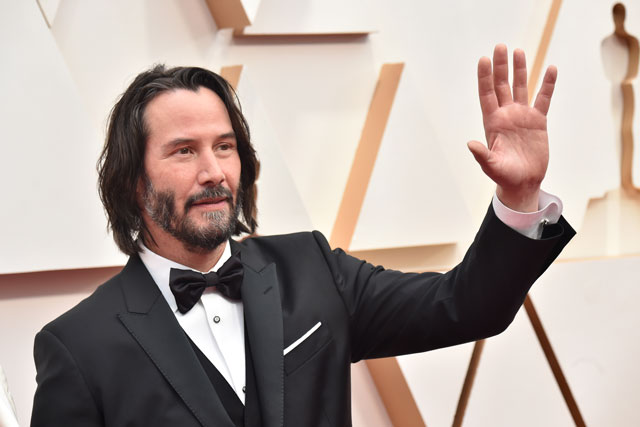 The TV producer shared the adorable conversation on Twitter where it quickly went viral.
Once Reeves finished answering the boy's questions, he fired back with some questions of his own.
"Why were you in Europe? What galleries did you go to in Paris? What was your favorite?"
"The man could not have been nicer, especially after an international flight. I thought I'd share this because the dude is a class act and little moments like this can make such a big difference in people's lives. We need more Keanus!" Kimmel wrote.
I agree! Keanu Reeves is one of a kind. He is an awesome role model, and we need more people, especially in Hollywood, like him.
Please share if you love Keanu Reeves.