Movie fans across the world were heartbroken by the news that Bruce Willis is battling dementia. The 68-year-old movie star retired from acting in 2022 after suffering from aphasia, ending an incredible Hollywood career.
Willis starred in classic films like Pulp Fiction and The Sixth Sense, but will always be best known for playing John McClane in the Die Hard series, one of the most iconic action movie heroes of all time.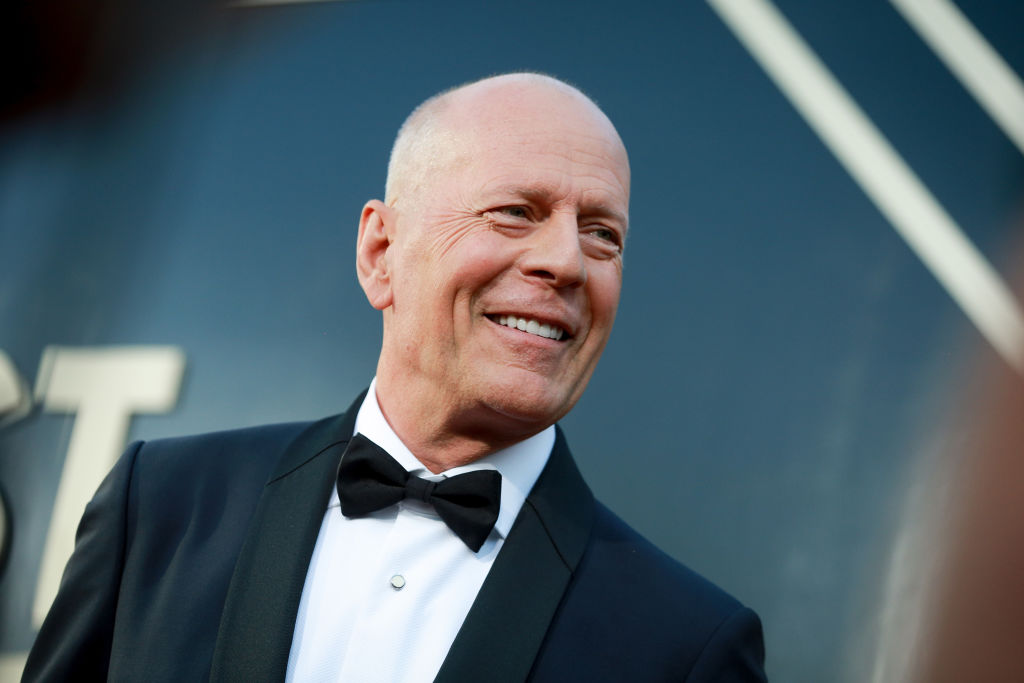 This week marks the 35th anniversary of the original classic — and Willis' wife shared a sweet tribute to her husband and his incredible legacy.
The first Die Hard movie is widely regarded as one of the best action films of all time. It was a surprise smash hit in its original release, launching a successful and long-running franchise — and it made Willis, then best known for his TV role on Moonlighting, into one of the biggest stars of his era.
His performance as NYPD cop John McClane is part of what makes the film so memorable. Willis played McClane as an "everyman" action hero, in contrast to the muscular, superhuman heroes played by Schwarzenegger and Stallone in the '80s.
Even though Die Hard is set at Christmas (whether it counts as a "Christmas movie" is a frequent topic debate among fans) the film was actually released on July 15, 1988, which means this week marked the 35th anniversary of its premiere.
Fans celebrated the anniversary online, though it was bittersweet given the recent news about Willis' health.
In honor of Die Hard's anniversary, Willis' wife Emma Heming shared a sweet throwback video of her husband that paid tribute to his iconic role.
The video, taken in 2018, shows Willis and his family visiting the Fox lot, which has a giant mural of Willis as John McClane, which was first unveiled in 2013 to commemorate Die Hard's 25th anniversary.
Willis' young daughters Mabel and Evelyn also toured the studio's archives, getting to see props and photo stills from their dad's most famous film.
"What Bruce has been able to accomplish in his career will never be lost on us," Heming wrote in the caption. "We are so proud of him."
In March 2022, Willis' family announced that he would be retiring from acting as he was suffering from aphasia, an inability to communicate. Nearly a year later, they announced he had been diagnosed with frontotemporal dementia, the most common form of dementia for people under 60.
"While this is painful, it is a relief to finally have a clear diagnosis," the family wrote in a statement. "Today there are no treatments for the disease, a reality that we hope can change in the years ahead. As Bruce's condition advances, we hope that any media attention can be focused on shining a light on this disease that needs far more awareness and research."
Even though Bruce Willis has had to retire due to his health, his legacy as one of the all-time great action stars is secure. Die Hard is a classic and more and more generations will discover the film and Willis' iconic performance.
"He was, always for years and years, is a huge, huge star. And I think that he will always be remembered as a great, great star," fellow action star Arnold Schwarzenegger told CinemaBlend earlier this year, also calling him a "kind man."
"I understand that under his circumstances, health-wise, that he had to retire. But in general, you know, we never really retire. Action heroes, they reload."
In the months since his diagnosis, Willis has been out of the public eye and spending time with his family.
Bruce Willis is a truly iconic movie star. We'll miss seeing in films like Die Hard, but we're wishing him the best in his retirement as he battles dementia.
Please share this story if you love Bruce Willis.
READ MORE: