Céline Dion went from a Eurovision Song Contest singer to one of the biggest selling recording artists of all time in the space of around 20 years.
The Canadian artist has given us many hits throughout the years, and she's always been keen on taking care of her audience, ensuring they get the absolute most out of every show!
Some years ago, she gained attention after showing off a fresh style following her new workout and training routine. And now, Celine Dion has shared a new, nostalgic picture that has left fans stunned.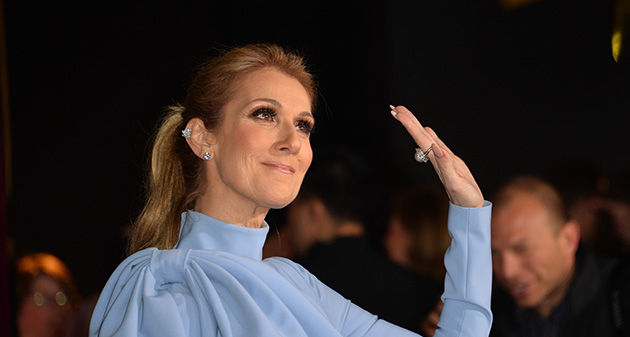 Céline Dion was born on March 30, 1968 in Charlemagne, Quebec, Canada. She was the youngest of 14 children, and her parents Adbemar and Therese Dion were both into music. They had actually formed a band, Dion's Family, and toured Canada when Céline was less than a year old.
Céline Dion – early life
Dion's parents later opened a piano bar, where she performed at only 5-years of age. Even though music brought the family together, being one of 14 children wasn't easy.
"No, it really wasn't. I remember passing down clothes from one sibling to another – I'm the youngest child of 14," Céline Dion told Woman's Weekly. "I had to walk to and from school four times a day often in snowstorms that were quite common in my hometown of Charlemagne in Quebec, Canada.
Growing up, Dion also felt very insecure because she had a problem with her teeth. That, naturally, made school quite difficult.
"I remember not feeling my best or looking my best. I felt like a real outsider and didn't have many friends at school, I just wanted to be at home with my brothers & sisters and my parents because that was my most comfortable zone. We didn't have much money, but I never considered us to be poor because my parents were great survivors and they instilled that in me too," she said.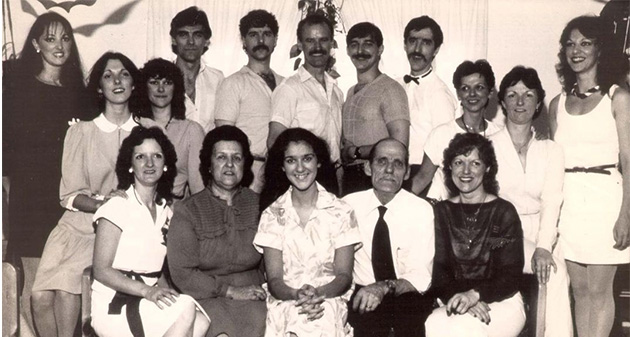 It was clear from the beginning that Céline Dion was a very talented young lady. At the age of 12, her parents sent a demo tape to manager and producer Rene Angelil, who at the time handled the career of popular French singer Ginette Reno.
Producer cried at audition
She sang a song that she had written with her mother and brother, and Rene liked what he heard. He invited her to audition – and that's where the real success story began.
"She was this homely little kid named Celine Dion. The mother did all the talking, and the girl never said a word," Rene Angelil recalled. "Then she started singing into a pencil, pretending it was a microphone. And what I heard was enough to make me cry. I heard a special voice like I had never heard before."
Céline Dion was a shy, skinny 12-year-old with crooked teeth that Rene thought could be a superstar. He decided to dump all of his other clients and even mortgaged his house to put out Dion's first album. Céline then was brought on tour alongside Angelil in Canada, Japan and Europe.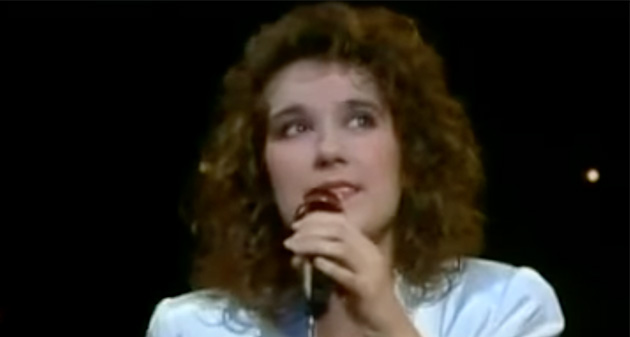 Céline Dion – rise to fame
Climbing to the top in the music business isn't something that happens over night, at least it wasn't during an era where you couldn't stream music and get a hold of a new album by just opening your phone.
Success would eventually come to Céline Dion, but it wasn't until 1988 that she became recognized internationally. She represented Switzerland in the 1988 Eurovision Song Contest – and it became one of the most exciting voting races in Eurovision history. Dion won the contest by 1 point over the United Kingdom, and soon, she was a true international star.
Céline went on to become one of the biggest-selling recording artists of all time. With songs like the classic Titanic soundtrack My Heart Will Go On, Because You Loved Me, The Power of Love and Where Does My Heart Beat Now, she established herself as one of the biggest stars of the 1990s and 2000s.
Not only has Céline given us wonderful songs, but she's also won many awards, including an Oscar as well as a Grammy Award in 1991 for her version of Beauty and the Beast. Six years later, she won the Academy Award for Best Original Song with My Heart Will Go On.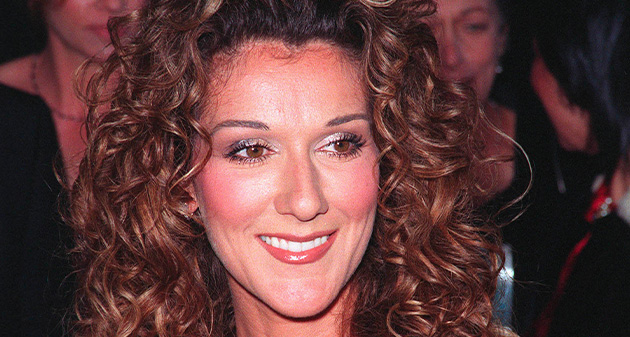 As of now, the Canadian singer is still a huge star, but at the same time, she's been through plenty of tragedies in her life. The biggest one happened in 2014, when her beloved husband Rene – who first discovered Céline – passed away.
And even though it's a tragedy, we think it's appropriate to celebrate their love as well.
Love story with Rene
Rene and Céline began a relationship in 1987, and by 1991 they were engaged. Three years later, they married in Montreal, Canada, and in 2000 they renewed their vows in Las Vegas.
René's belief in Céline and her career was so strong that he remortgaged his house to finance her first record. René stood by his love through thick and thin, and they went on to have three children together.
They had their first son in 2001, naming him René-Charles Angélil.
In 2007, they felt that something was missing — they wanted their son to have a sibling. They went public with the news that they were trying IVF.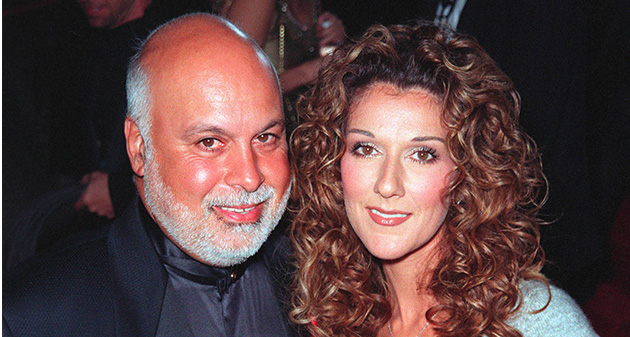 Their first pregnancy via IVF resulted in a miscarriage, but they kept trying – and the 7th attempt proved a charm. In May 2010, the couple announced that Dion was 14 weeks pregnant with twin boys.
Diagnosed with throat cancer
Behind the three decades of success, multiple awards and a Las Vegas residency, Celine has experienced a lot of heartache.
In 1999, Céline faced one of her biggest life crises when she got word that her husband René had throat cancer. Celine and her husband and manager had been married for 21 years.
René Angélil was much older than Céline at 26 years her senior. She took on the role of becoming his caretaker, and worked hard to look after her husband during this difficult period.
Unfortunately, there was not much the doctors could do – René passed away 4 years ago. Celine also lost her brother, Daniel Dione, to a similar cancer on the day of her husband's birthday.
In October 2010, Dion gave birth to fraternal twins by Caesarean section at St. Mary's Medical Center in West Palm Beach, Florida.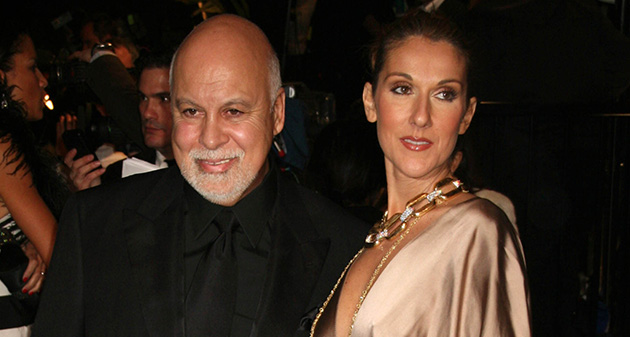 It's no understatement to say that it was a big event – Céline was on the cover of a well known magazine in Canada, where she described how proud she was of her family.
Céline Dion – children
The twins' names had a special meaning for Celiné. One was namned Eddy, after Dion's favorite French songwriter, Eddy Marnay. The other boy was named Nelson, after former South African President Nelson Mandela.
"My greatest reward is my children. Unless you are a mum you don't know what you're missing or what it even is really. It felt for me that with all my children another heart grew inside of me," she said in 2013.
"I don't believe in the umbilical chord being cut. For me it's never cut, once you're a mum you're a mum for life – it gives you true meaning to your life and it's the most important job.
"Who cares if people like me as a singer or not, they can find other singers and there will be other singers. But no other mother can be a better mother for my children than me. My children trust me so much, they need me so much – that is priceless to me."
Unfortunately, the boys lost their father René in 2014.
Wonderful tribute
Losing someone close to you is perhaps the greatest tragedy one can suffer. It takes time to process the grief and the pain and get your life together again – and that is precisely what Celine Dion tackled in her heartbreaking single Recovering.
The song, written by artist Pink, was performed for the first time by Céline Dion at the "Stand Up To Cancer" gala. Dion chose to dedicate the song to her late husband.
"I miss René every day, and the loss will now be a part of my life," Céline said before starting her emotional performance.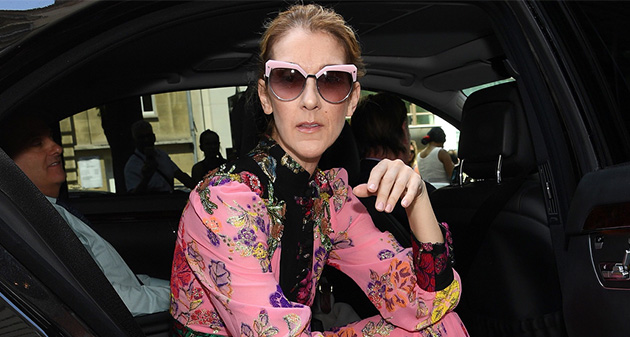 During the performance, pictures of her three beloved family members flashed on the screen behind her – and when she turned around and saw them at the end of her performance, she simply couldn't hold back the tears.
Weight loss
Céline Dion is of course most famous for her beautiful voice. But recently, she has been on the receiving end of some harsh online criticisms by people who had a thing or two about to say about her appearance.
In recent years, the headlines have often been about her weight, with fans expressing concerns that Céline looks too skinny. On the star's Instagram, fans have shared their thoughts. Many agree on one thing: that Céline looks underweight.
But the famous singer has no time for haters.
"It pisses people off that I am thin and I don't make any effort. I have been thin all my life. Nobody in my family is overweight," she told The Guardian.
Celine has also faced criticism by those who believe she's lost even more weight after the deaths of her husband and brother.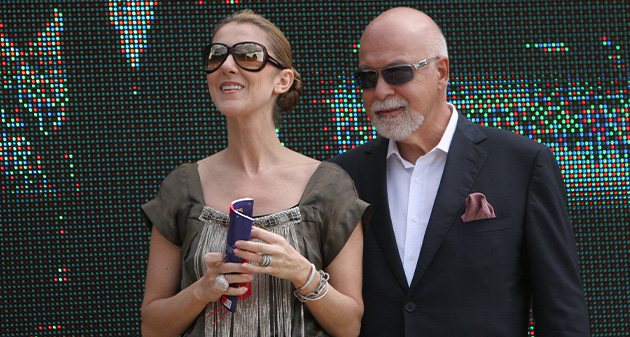 People have also said she shouldn't wear such bold outfits. But Céline Dion has always been a fashion chameleon, and last year, she opened up about her approach to fashion.
Criticized for her weight
"I'm doing this for me. I want to feel strong, beautiful, feminine and sexy," she told The Sun.
As for criticism of her slimmer figure, Celine said:
"If I like it, I don't want to talk about it. Don't bother. Don't take a picture. If you like it, I'll be there. If you don't, leave me alone."
Those who have followed the star for a long time know that she has always been quite thin, and that she works incredibly hard.
That combination means you don't easily put on pounds. In addition to that, the famous singer has previously denied claims she has an unhealthy diet.
She told PEOPLE her slimmer figure is due to practicing ballet four days a week.
"Dancing has been in my DNA all of my life. It's a dream. And so hard!
New picture – nostalgia
"People say, 'She's a lot thinner' but I'm working hard. I like to move and [weight loss] comes with it."
Céline is very active on social media, especially Instagram. There, the singer posts wonderful music, as well as pictures, for her fans,. Just a couple of days ago, she gave us all a wonderful nostalgic picture, which left everyone absolutely stunned.
The picture, taken 25 years ago, shows Dion with super short hair and wearing a tight dress. The picture sure was a walk down memory lane, and we adore it!
She looks so different – but so beautiful.
"I still love performing"
In the caption, Celine wrote about her memories about the album Falling Into You, from which this specific picture is taken.
I can't believe it's been 25 years since we released 'Falling Into You'! (I think I was only 10 at the time! LOL… I wish!) Our world has changed so much since then and who knows what's coming next, but 25 years later I still love performing the songs on this album and I can't wait to do that again!", Celine Dion wrote.
"Thank you from the bottom of my heart for making my music a small part of your lives and for your love and support throughout all these years! As things continue to improve out there, please stay safe and healthy until we're able to get back together again and celebrate – Love Celine."
Just like many other artists, Céline has also had to reschedule many concerts. Her European Courage World Tour will go on as planned after the COVID-19 pandemic, but until then, her many fans get to share all their love with the Canadian superstar through social media.
Céline Dion is still as beautiful today as she was 25 years ago – and we love her music so much. We can't wait to hear some new material of hers, as well as seeing her perform live again.
Please, share this story to honor Céline Dion!