Norm Macdonald passed away earlier this week, age 61. The actor and comedian is mourned by many of the colleagues and friends he made in a stellar career that included starring on Saturday Night Live.
Macdonald's passing was a shock for many. He hid his cancer diagnosis for nine years, and didn't let the world know until he'd passed on.
The 61-year old was known for many things, and most importantly loved by many. Let's give Norm Macdonald the tribute he deserves.
No matter what job you have, whether you're a postman, a sales representative, or working in the entertainment business, there is always the dream of getting that amazing gig or promotion.
Norm Macdonald
Life doesn't always have to be about being under pressure to get a promotion or a better job, but the motivation to be a better version of yourself is a great thing.
Now, being a comedian must be a stressful job. For one, it's an industry where jobs aren't exactly easy to obtain; most comedians start their careers in small clubs, and have a hard time affording even an average lifestyle.
If there's one gig almost all comedians would want, it's being on the cast of Saturday Night Live. Some of the greatest comedians have started out as writers and cast members on the show, later moving on to bigger projects and high levels of fame as well.
One such comedian was Norm Macdonald. The Canadian comedian tragically passed away earlier this week, but his career is something that will be remembered forever.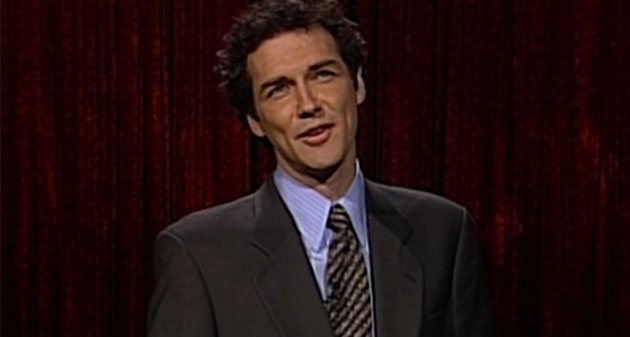 Norm Macdonald was born October 17, 1959 in Quebec City, Canada. His parents, Percy and Ferne, worked as civilian teachers at a military installation just outside of the city.
Norm Macdonald – early life in Canada
The family stayed in the area until he was 12 years of age, but his childhood was rather tough.
Speaking with The Walrus, Norm described having an almost "crippling shyness", made worse by his high IQ. He actually was very gifted, leading him to skip two grades entirely.
Macdonald became the quietest, as well as the smallest, boy in his class, which resulted in him turning inwards. He decided to write stories about his experiences. He called the collection I Hate Everybody in My Class.
As a young man, he had an interest in the newspaper industry. However – as his older brother Neil recalled – he deliberately messed up an interview when applying for a job as a copyboy at the Ottawa Citizen because he wasn't serious about it.
"He once said he was interested in discovering the truth, but he hoped it would be within walking distance," Neil Macdonald told The Record of Ontario.
Norm wasn't a great student, all told. In fact, he skipped much of high school. At 16, he enrolled at Carleton University, but soon after disappeared to go into a more "itinerant lifestyle."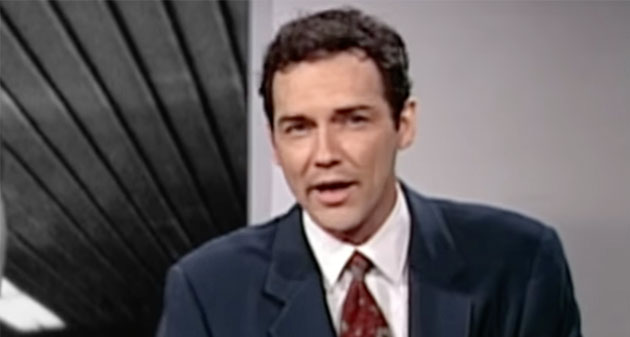 He worked as a mailman in Victoria, a chef for a fried-chicken place in Port Alberni, and even played street chess in Philadelphia. However, comedy was always something that had interested him.
Start of comedy career in Ottawa
When he turned 25, he decided that he wanted to pursue a career as a standup-comedian.
"I went to a comedy club and realized it pays better and it was a very, very easy job," Norm Macdonald told The Atlanta Journal Constitution. "I was attracted by its complete easiness."
Norm's first ever stand-up gig was at a place called Yuk Yuk in Ottawa. Right from the start, he was a huge success.
"Most comedians suck when they first start out, and stink for a while before they get good. Norm shows up for amateur night in Ottawa and he's absolutely fantastic in five minutes," Mark Breslin, CEO and founder of the Yuk Yuk's standup comedy clubs recalled.
"My manager there told me Norm thought he bombed. ]The manager] ran after him and told him, 'You gotta come back'. He came back the next night and killed again.
His brother Neil recalled the show, saying that Norm was "hyperventilating" in a washroom before going out on stage.
However, once in the spotlight, it was clear that he'd found the perfect place where he could express himself the way he wanted.
"I'd do it in a minute if I thought I could pull if off like he can," Neil told the Canadian Press. "But I would be terrified of getting up on stage and not being funny. 
Macdonald was simply meant to be on stage. He continued his career in comedy clubs all over Canada, crafting a personal style which would not only become a trademark for him, but also set a standard for future generations in comedy.
Norm Macdonald – 'Saturday Night Live'
However, his style of comedy wasn't for everyone, with people walking out from his acts on many occasions.
"They don't think I'm funny," Macdonald explained.
"One you're trying to be funny and people don't thing you're funny, then they hate your guts."
Soon, Norm took the next step in his career, and decided to compete on the early reality TV competition series Star Search hosted by Ed McMahon, in 1990.
He got his first regular TV writing job on The Dennis Miller Show, and followed that up by working as a writer for Roseanne Barr's sitcom Roseanne during the 1992-1993 season.
However, in 1993, things really took Norm to the next level. He landed the gig at NBC's Saturday Night Live, and it didn't take long before he had become a star.
"I loved it, we had a free rein to do whatever was funny. For a performer and writer, it's one of the best places to be," he recalled.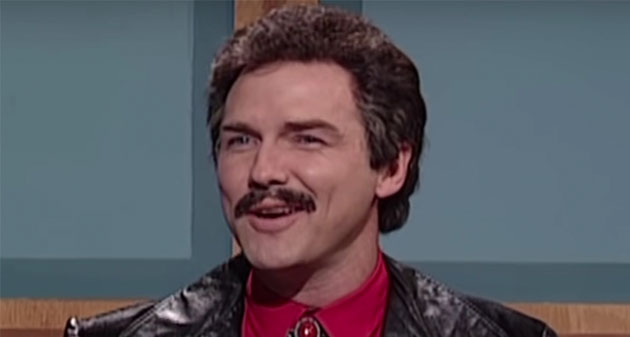 Just as the rest of the SNL cast, Norm Macdonald was a skilled comedian as well as actor. He performed several legendary sketches, with the gum-chewing impression of Burt Reynolds playing Celebrity Jeopardy alongside Will Ferrel's Alex Trebek perhaps the most memorable.
Controversial departure from SNL
He also did classic impressions of celebrities such as Clint Eastwood and Larry King, as well as Quentin Tarantino and Mr. Bean.
Macdonald also anchored the fake news program Weekend Update on Saturday Night Live for three seasons. At the same time, he knew that one day, he'd be doing something else.
"I would love to stay at 'SNL' forever — but you can't stay in the same place," he told TV Guide in 1997.
"People think you're a loser."
Even though Macdonald realized things would eventually change, he probably didn't expect them to do so in the manner they did.
His departure from SNL was a controversial one, after he was fired over his constant mockery of OJ Simpson. Don Ohlmeyer, president of NBC's West Coast division – and a former friend of Simpsons' – made the call to let him go.
Norm Macdonald had his own view about getting fired.
"The president of the network didn't like me, so he fired me from the [Weekend Update]. It never happened before – not in midseason. It's very hard to get hired on [SNL], and it's even harder to get fired," he said.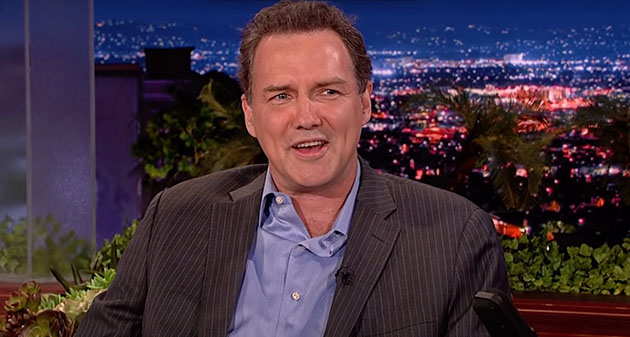 "[Don Ohlmeyer] is kind of a … a … idiot. He's not a smart man."
Norm left Saturday Night Live in 1998. He took a small break from show business and spent time with his parents, before once again doing standup comedy, as well as some film work.
"I never wanted fame"
Macdonald wrote and starred in the comedy film Dirty Work in 1998, and also voiced the character of Lucky the dog in the remake of Dr. Dolittle. He reprised the role for the sequels Dr. Dolittle 2 (2001) and Dr. Dolittle 3 (2006).
Macdonald also starred in his own comedy series Norm, from 1999 to 2001, where he appeared alongside Laurie Metcalf. He continued doing the Fox sitcom A Minute with Stan Hopper, which lasted for half a season, as well as guest appearances on several television shows.
Norm wasn't the type that wanted fame, only to express himself on stage. His brother Neil – who actually went on to become a well-known journalist – said that Norm was frightened by the fame he got to experience.
"I never wanted fame at all, I just wanted to do standup," Norm said in 2010.
"I found when I came to Los Angeles to do more standup comedy that people wanted me to do other things, which I really didn't want to."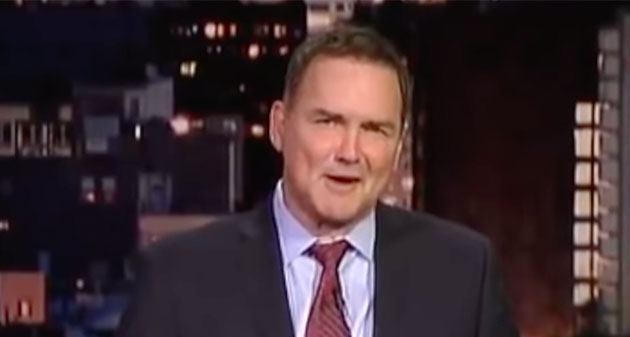 In 2015, Norm did his last standup gig on David Letterman's late-night show. At the end, he had problems keeping tears at bay. He ended his gig by saying: "If something is true — it is not sentimental. I say in truth, I love you."
Passed away from acute leukemia
In 2018, he had a one-season show at Netflix called Norm Macdonald Has a Show. Yet the same time as Norm kept working, he was undergoing a secret battle with cancer.
On September 14, his management firm Brillstein Entertainment announced that Norm had passed away, age 61.
His family then told how he had passed away at a hospital in Pasadena, California from acute leukemia.
"He was smart, honest and cutting. Three great things you want to see in a comedian," Mark Breslin, CEO and founder of the Yuk Yuk's standup comedy clubs – where Macdonald started his career – said.
"He was a friend too. We were pals. I lost a pal today."
His longtime friend and producing partner Lori Jo Hoekstra – who was with him when he passed away – said that he had battled cancer for almost a decade.
However, he was determined to not let anyone know about his health struggles. Not even his friends and family knew.
"He was most proud of his comedy," Hoekstra told Deadline.
"He never wanted the diagnosis to affect the way the audience or any of his loved ones saw him. Norm was a pure comic. He once wrote that 'a joke should catch someone by surprise, it should never pander.' He certainly never pandered. Norm will be missed terribly."
"One of our most precious gems"
In November, he was scheduled to perform at the New York Comedy Festival.
Now, the entire world of comedy is mourning the great Norm Macdonald, with condolences pouring in from all corners.
Among those who've paid tributes are celebrities like Seth Rogan and, of course, several of his colleagues and friends at Saturday Night Live.
"My dear friend Norm MacDonald passed after a brave 10 year battle. He was one of our most precious gems. An honest and courageous comedy genius. I love him," Jim Carrey wrote on Twitter.
"To so many people in comedy, me included, there was nobody funnier than Norm MacDonald. You always hoped he would hang around after the work was done, just so you could hear his stories and get a laugh. So hilarious and so generous with his personality. I'm gonna miss him," Seth MacFarlane, the creator of Family Guy, wrote.
Thank you for all the wonderful laughs, Norm. We will always remember you as one of the funniest comedians, as well as a great actor to boot. Rest in peace.
Please, share this article on Facebook with friends and family to honor Norm Macdonald.