It's not unusual for people experiencing tough times to turn to a higher power for guidance.
Duane Chapman, better known as Dog the Bounty Hunter, recently said that his faith has helped him through life's toughest battles, and that same faith is how he's able to show others they too can conquer even their worst days.
"I love sharing my testimony … so others don't have to go through it."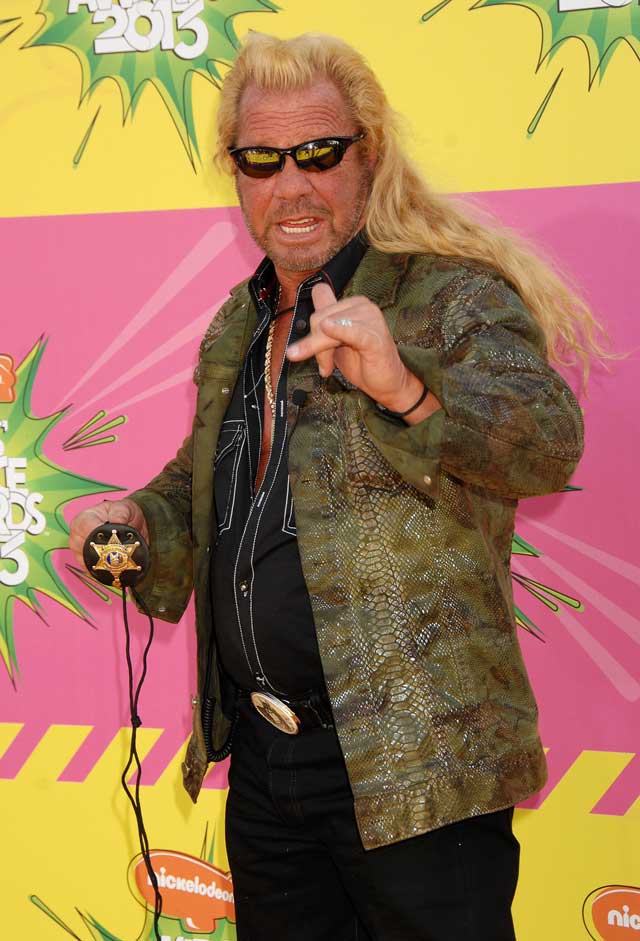 While Chapman, 69, has experienced his share of victories, he has also experienced a number of tragic losses.
In 1976 he was convicted of first degree murder when a friend shot and killed a man. Chapman was waiting in the getaway car. He was sentenced to five years in a Texas prison, but only ended up serving 18 months.
Decades later he would experience many wins when it came to the success of his television shows. In 2004 he was given his own series on A&E, Dog the Bounty Hunter, which followed Chapman's life as a bounty hunter.
Following the series' cancellation, he and his late wife Beth Chapman appeared in another similar show.
However, shortly after the duo's show was cancelled, Beth was diagnosed with throat cancer. She died June 26, 2019.
Chapman told The Christian Post that following his late wife's death he became depressed.
"After Beth died, I'd see these other couples and think, 'Well, she's up there partying with Jesus and I'm down here bawling every day.'"
He began to pray.
Following Beth's death, he began to pray. And he prayed for one specific thing.
"I started praying for a wife," he said. "I said, 'Alright God, bring me a Christian; I want a girl who knows the Holy Ghost and can speak in tongues.' And God brought her right to me."
A little more than a year after Beth died, Chapman married Francie.
"It was God-ordained."
Even though we are currently at a time when 47 percent of U.S. adults belong to a church, synagogue, or mosque, Chapman believes in using his fame to profess his faith whenever he has the chance.
Not only did A&E allow him to say "In Jesus' name, amen," at the end of a prayer, but on this season of The Masked Singer he performed his own rendition of "Amazing Grace."
Chapman also said that not only is the every day person accepting of his beliefs, but so is Hollywood.
"A lot of people think Hollywood is full of a bunch of demons, but so many of the celebrities I've met over the last 20 years or so are good people; they're not like Satan worshipers. Maybe a few are off into the Twilight Zone, but most of them believe in the concept of God, God the Father, Son and Holy Ghost; it's not really as demonic or dangerous as you would think."
While he does believe "we've begun the End Times," Chapman believes there is something positive despite all the sin.
"When sin starts to abound, and never have we seen sin abound like this, ever, that's another sign," he said. "But on the flip side of the coin, you're getting a lot of people coming to God right now."
Former Hallmark star Danica McKellar is just one example.
"I want people to know I stand for God," he stated. "And I believe God is pouring out His Spirit on all flesh like never before, and I'm excited to be a part of that."
What a powerful message from Dog. I'm glad to hear he's using his faith to show others that they too can get through the tough times.
Please share this article with all your friends and family.