Their huge smiles and musical talent made the Osmond siblings icons of the '70s music industry. Starting out as a barbershop quartet they were later joined by younger siblings Donny and Jimmy and the group became known as the Osmonds.
With Donny at the helm the Osmonds became teen idols, and at their peak between 1971 and 1975 they couldn't go anywhere without crowds of screaming teenagers chasing after them.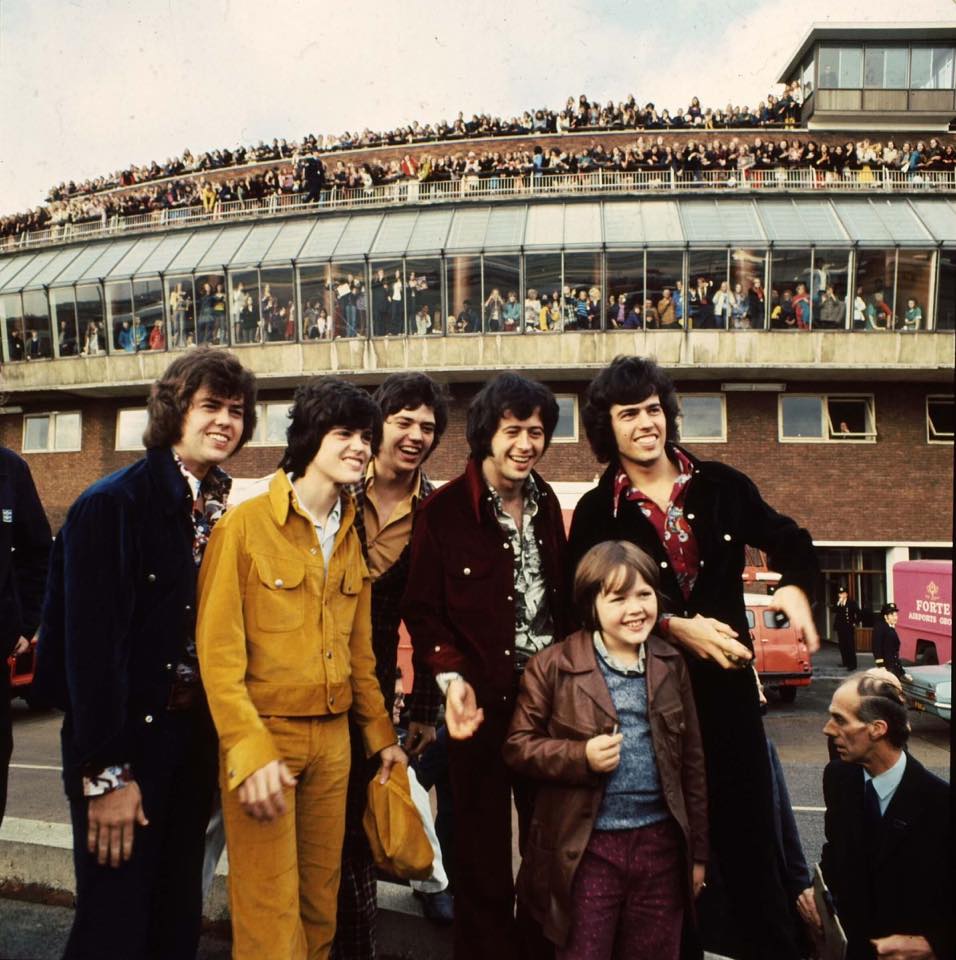 The heavily religious group had a clean-cut image and were held up as role models for the legion of teen fans that followed their every move.
What followed was something commonly known at the time as "Osmondmania." The siblings were always at the top of the music charts, were constantly on tour and even had their own cartoon.
By 1976 the Osmonds were no longer producing hit singles but had already produced 16 albums. Alongside the successful all boy group was another Osmond making her way in the music industry.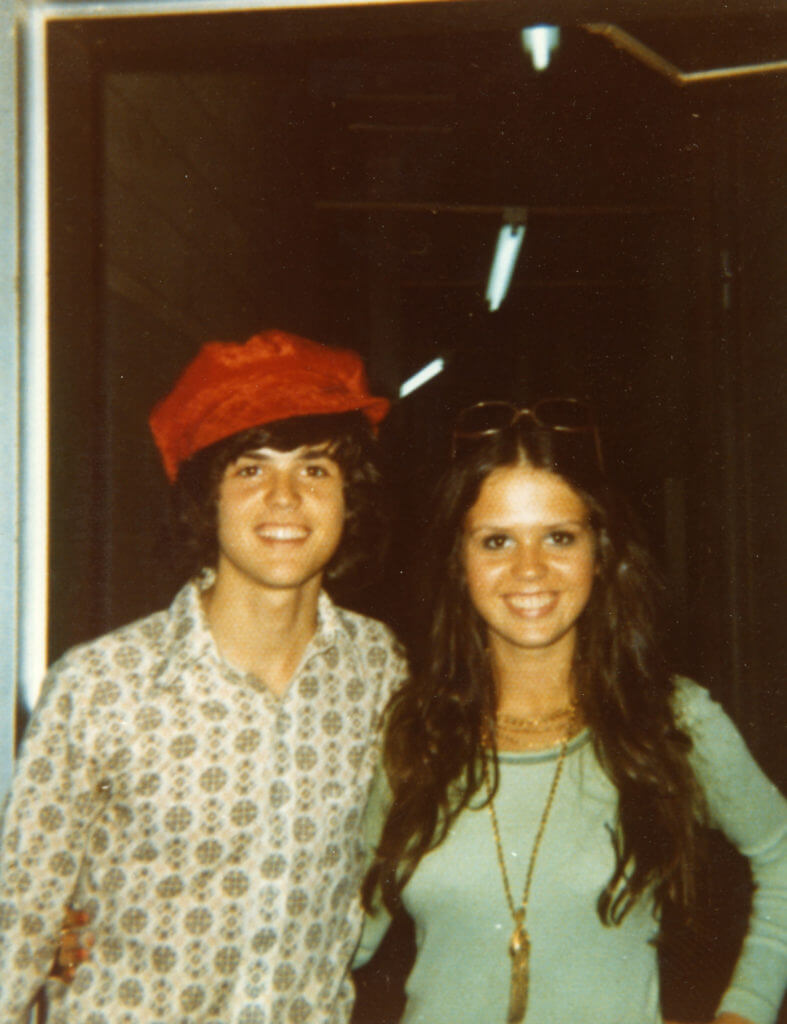 When their only sister Marie Osmond became Donny's duet partner a new popularity emerged, one that would catapult this young brother and sister to international stardom.
Their initial collaboration resulted in hit singles: "Morning Side of the Mountain" and "I'm Leaving It All Up to You."
In 1976 the two Osmonds had transitioned into television with the rise of variety show "Donny & Marie."
The show was hugely successful airing around the world and was full of special guests and hit Osmond songs, but behind the scenes the siblings' success came with a price.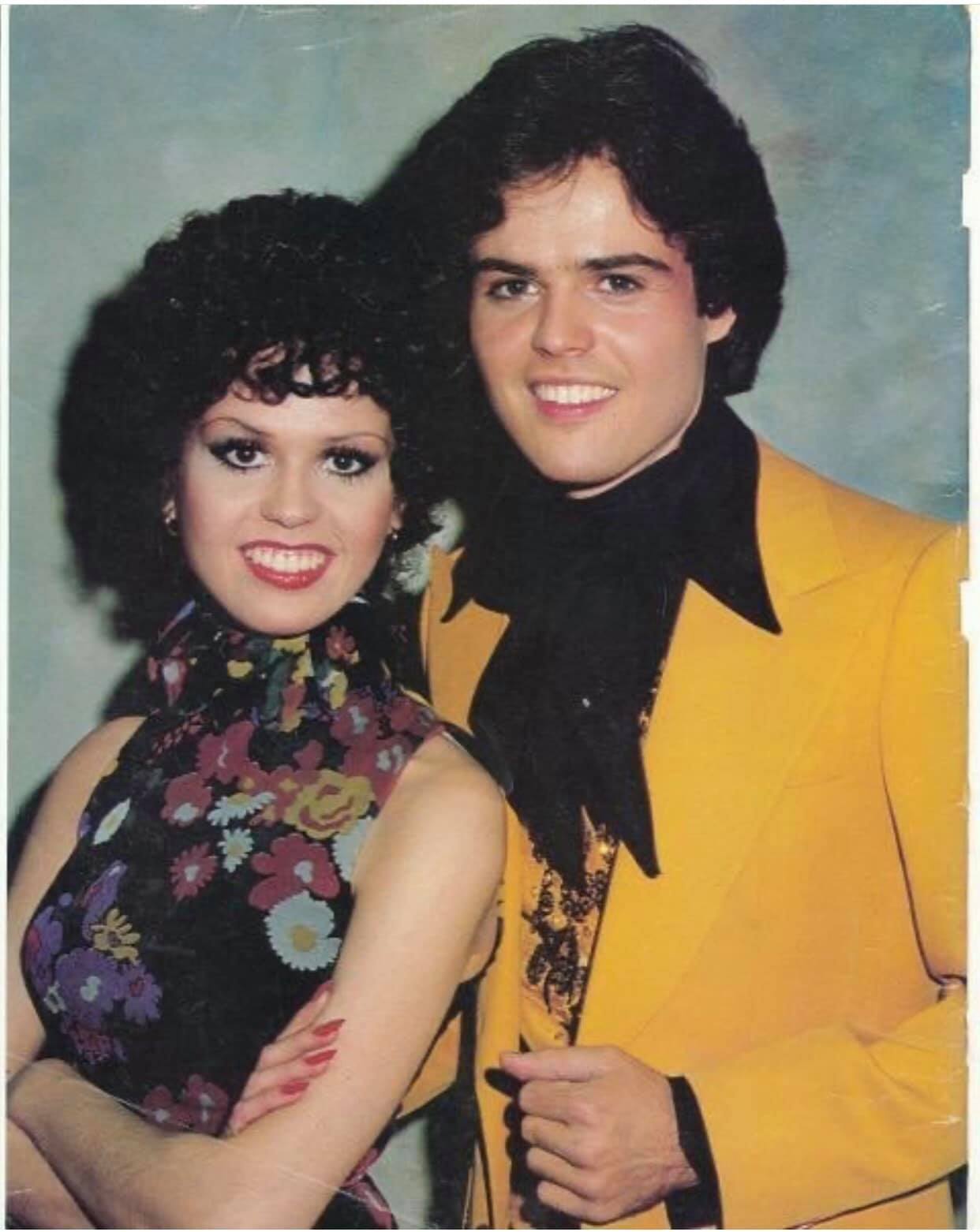 Donny and Marie Osmond were just teenagers when the show started in 1975. With part of the show's attraction being teen heartthrob Donny, still a bachelor, the pressure on Marie to look good by his side was huge.
Marie Osmond was the only girl in the Osmond family with 8 brothers and rarely sang with her brothers at the height of their fame. She enjoyed her own successful solo career as a country music star in the 1970s and 1980s.
When she joined her brother on the TV show "Donny & Marie" it was an instant success, but behind the scenes Marie was under huge pressure to look good.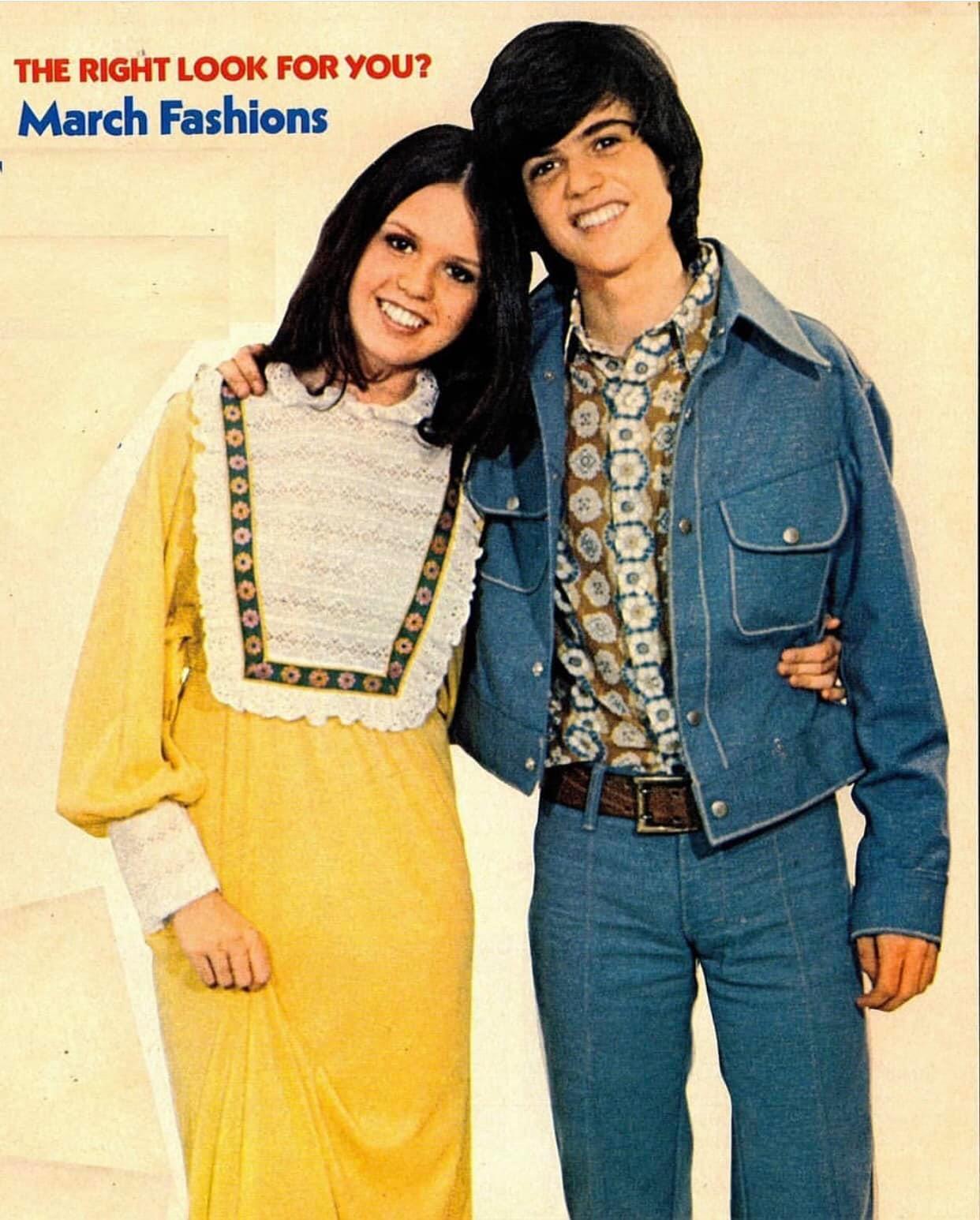 It was all smiles in front of the camera as the dynamic duo interviewed celebrity guests and performed numerous hits but behind the scenes Marie faced pressure all too familiar to many women in the public eye.
"I had producers take me out into the parking lot when I was 103 pounds and tell me that I was obese, disgusting and a disgrace to my family," Marie told Closer magazine in 2015, adding, "[They said] that I needed to keep food out of my fat face."
The despicable treatment she received stayed with Marie.
"This sent me on a head trip – that 250 people could lose their jobs because of me," she added.
"Food was becoming my enemy, and it should not be that way," she told Closer in a 2017 interview.
Marie stopped eating and got her weight down to a shocking 97 pounds which meant she was grossly underweight for a 5ft 5in female.
She was also having to complete a grueling showbiz schedule while feeling faint with hunger.
Donny complained that alongside the pressures of the show they had a director who was "a perfectionist," Donny said in the same interview.
"There were so many wonderful outtakes that weren't used because he wanted it to be perfect. What I've learned over the years is that imperfection is perfection. You can't make it too perfect to a point where it's not real," he added.
And amid all the pressure and grueling schedule Marie was only 16 years old and also studying at the time. Both her and her 17-year-old brother had the stress of carrying this primetime ABC show.
By 1978 the success of the TV show had waned due to rumors that Donny was dating and therefore off the market. The woman he was dating Debra Glenn, he ended up marrying in 1978 and together they have 5 sons and 10 grandchildren.
By 1978 when the show ended the successful siblings had been working on other projects; Marie had starred in her first made-for-TV movie The Gift of Love and by 1980 she had her own variety show on NBC, also titled "Marie".
Meanwhile, Donny went back to working on his music career and while his brothers focused on country music he revived his career in popular music but this time for a more adult audience.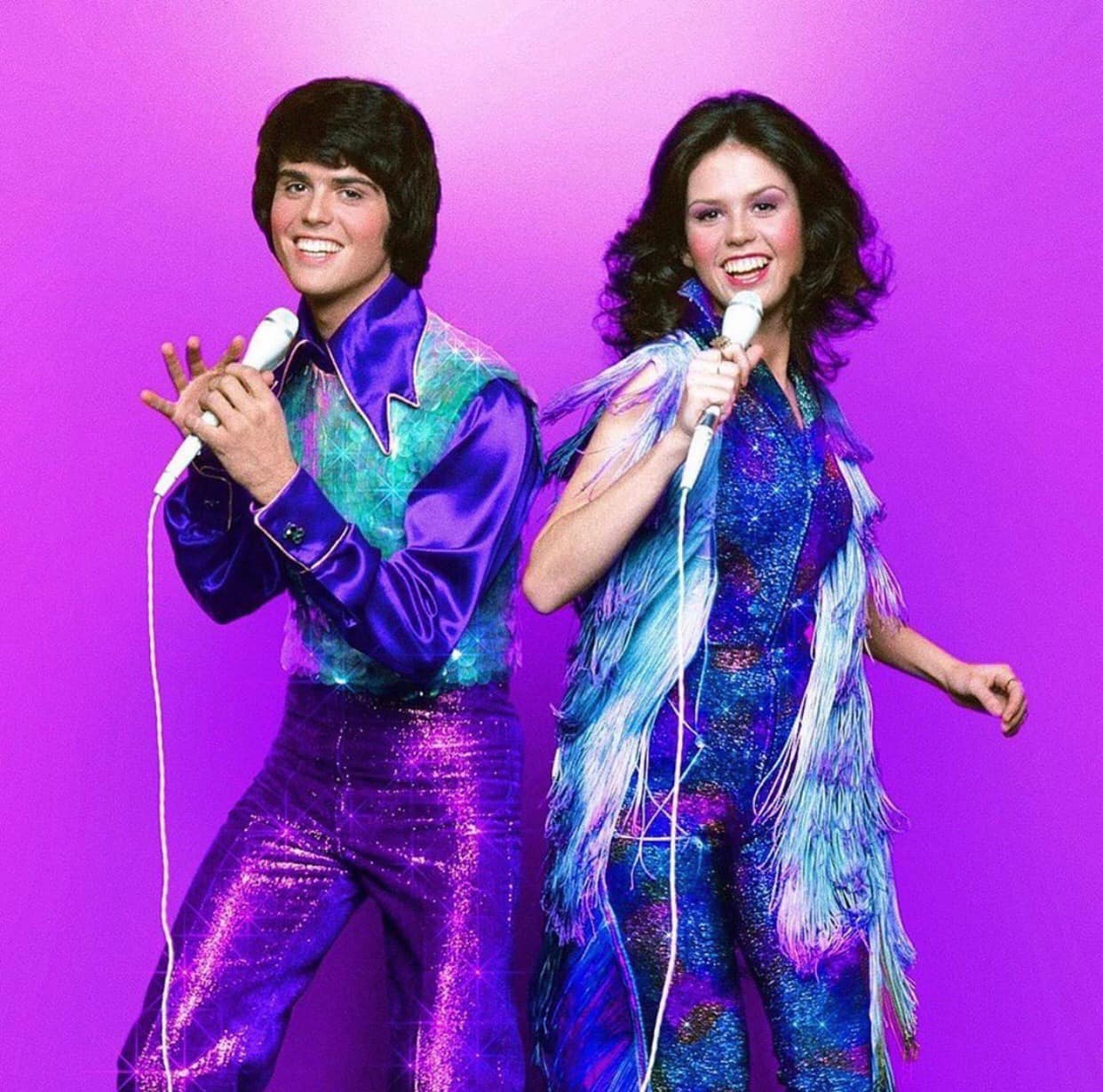 Marie and Donny have grown up in front of the cameras, first appearing when they were 4 and 5 years old, and it's clear that what they were exposed to as impressionable youngsters have stayed with them.
Marie's weight has been a constant source of celebrity gossip. In the 2017 interview with Closer magazine Marie admitted that her mother was overweight and had some sound advice just before she died.
"She was overweight, and right before she died, she said to me, 'Marie, don't do to your body what I did to mine,'" Marie told Closer Weekly.
"Those are powerful words right before you leave this life, and my mom saved me."
The singer's mother, Olive May Osmond, died at age 79 in May 2004 on Mother's Day from complications of a stroke she suffered three years earlier.
Marie even went on to professionally promote the weight-loss program Nutrisystem which has helped her lose 50 pounds in recent years and helped her develop a diet and exercise regime that finally works for her.
Meanwhile Donny has never lost that work ethic that drove him to the top of the charts during his teen years but in a 2009 interview with the Daily Mail, he admitted it didn't always help with personal commitments.
"I was just on the phone to my wife, and we made some promises that next year's going to be a little lighter when it comes to my workload. Next year belongs to her."
But at 61 years old life on the road is something that's probably second nature to him.
In Marie's book, she explored her journey of postpartum depression and how few women seek help for it despite how common it is.
Marie got really dark thoughts after the birth of her seventh child in 1999. The mother of 8 reportedly left the family for three days, planning to never return.
"I basically gave the baby to the babysitter, gave her the credit card, got in my car and just really felt that my kids would be better off if they did not have a mother," she said, as per the New York Post.
"I was absolutely physically exhausted…I went into absolute muscle spasms where I couldn't get out of bed. I couldn't move my arms."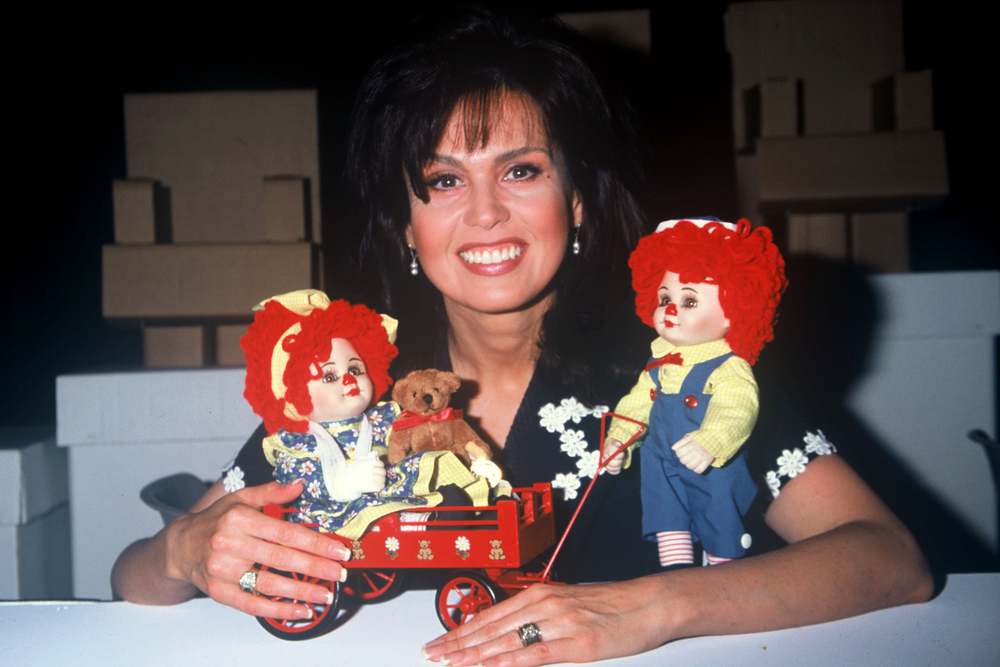 A decade later Marie told the Daily Mail newspaper: "My body was racked with hysterical crying, and I began to understand for the first time why a person would want to take their own life."
Thankfully she was correctly diagnosed with post-natal depression and received the help and support necessary for her to get through it.
The pressure Marie was constantly under came from all sides, including the expectations she placed on herself and being the only Osmond girl.
"It hadn't been easy growing up in the music industry in the '70s – and for two reasons. Not only was I a girl, but I was [also] the only female Osmond. I felt a huge pressure on all sides," she told the Daily Mail.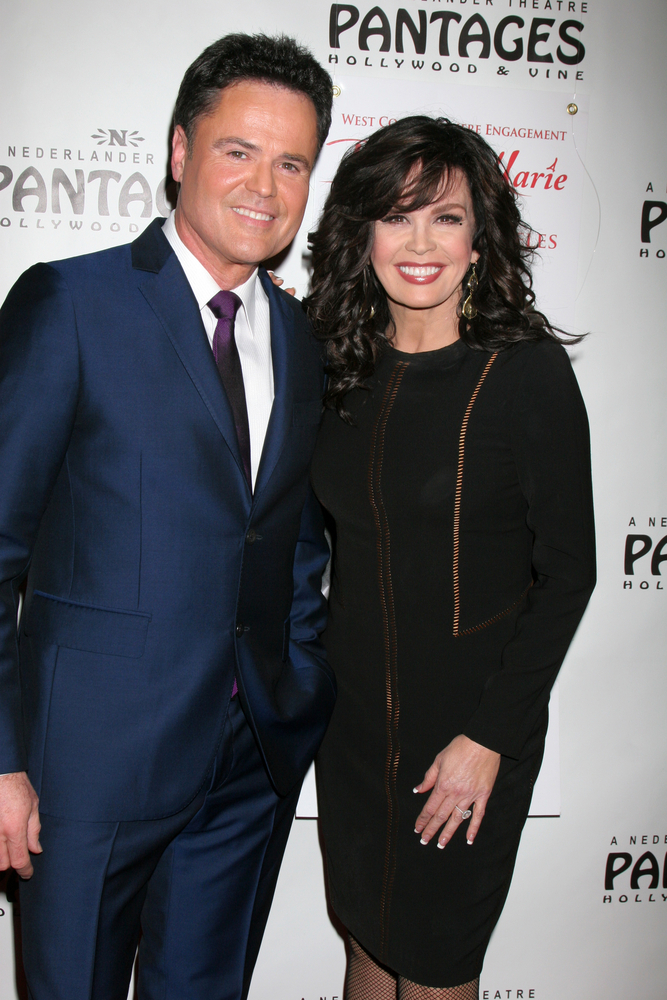 "When you're contemplating something that devastating in your life, you can barely function."
But today Marie is still busy through her work with her non-profit organization Children's Miracle Network, which helps save and improve the lives of children by raising funds for children's hospitals in North America. She also has five grandchildren to keep her busy and grounded.
Throughout this siblings' extreme highs and lows they have a loving family around them which can get them through anything.
Donny told Closer in 2015: "I look back at my life as all these peaks and valleys, and "Donny & Marie" happens to be a peak. The bad times dissipate and you only remember the good. When I see those old clips, sometimes I cringe, but it still brings a nice big smile to my face."
When we see successful stars on screen we believe they have it all but so much work goes into creating that illusion of perfection and we never really know what goes on behind the scenes.
The fact that these two siblings have got through some really awful times while still maintaining a tough showbiz schedule which has kept millions of fans smiling is a testament to their strength and their faith.
Please share with all the fans of this famous family you know.