Henry Winkler, known to many as The Fonz, is celebrating his 77th birthday on October 30.
Let's take a look back at career that covered everything from theater to television to books.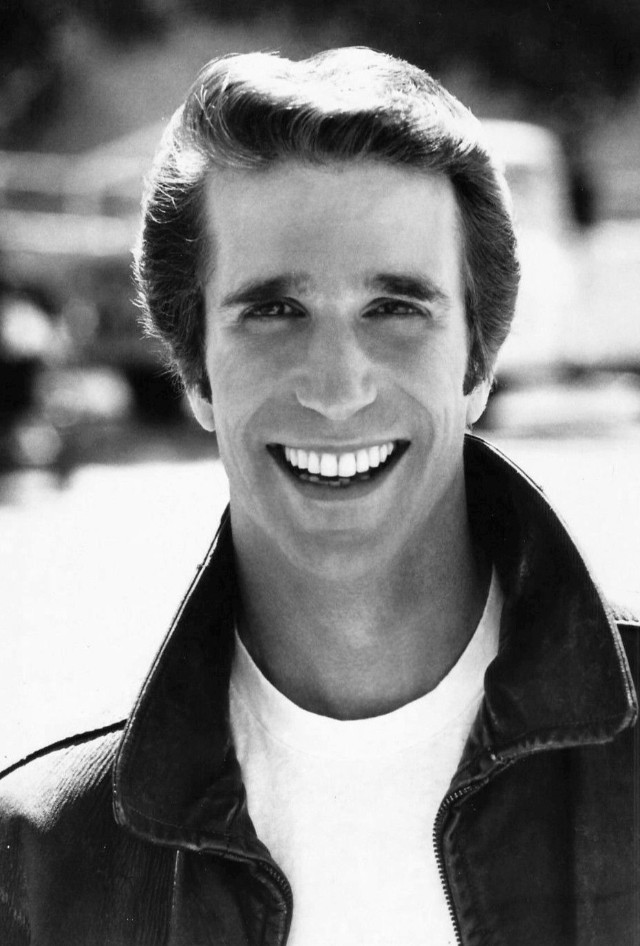 "I knew that I wanted to act since I was old enough to reason," Winkler told NPR in 2019.
"I never had a Plan B. I never deviated. I never thought that there was anything else that I could possibly do in this world except to try and be a working actor."
Winkler was born on October 30, 1945 in New York City. He had a somewhat difficult childhood as he struggled with undiagnosed dyslexia, which contributed to a strained relationship with his parents.
It wasn't until he was 31 that he was diagnosed with the learning disorder.
READ MORE:
He went on to graduate from Emerson College in 1967, and later he went on to the Yale School of Drama where he earned an MFA. Two years after graduation, in 1972, he returned to New York and was cast in 42 Seconds from Broadway and thus began his career.
His Broadway career didn't last long, as the play closed shortly after it opened.
Despite the letdown and sometimes negative feedback from his classmates, he filmed commercial after commercial.
"I got great at getting commercials and I didn't have to do another job to make ends meet. I made my living and I could do plays for free at the Manhattan Theatre Club at night."
Then he got a break.
He flew to Los Angeles to read for the part of Arthur "Fonzie" Fonzarelli on a new sitcom, Happy Days. He got the part and went on to star alongside his friend, Ron Howard.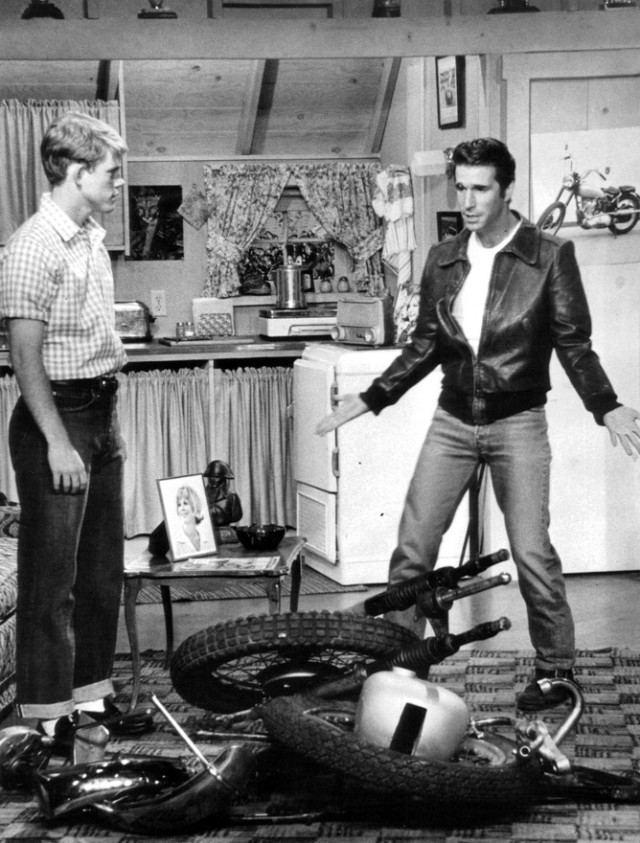 Happy Days aired in January 1974 and made Winkler a household name.
And while it opened many doors for him, it also closed some. For nearly a decade, Winkler was typecast.
"It took me maybe eight years after the Fonz to really get a good acting role," he said.
Eventually he was able to break free from his days as the Fonz. He went on to form his own production company and produce several television shows including MacGyver, So Weird, and Mr. Sunshine.
He also tried his hand at directing.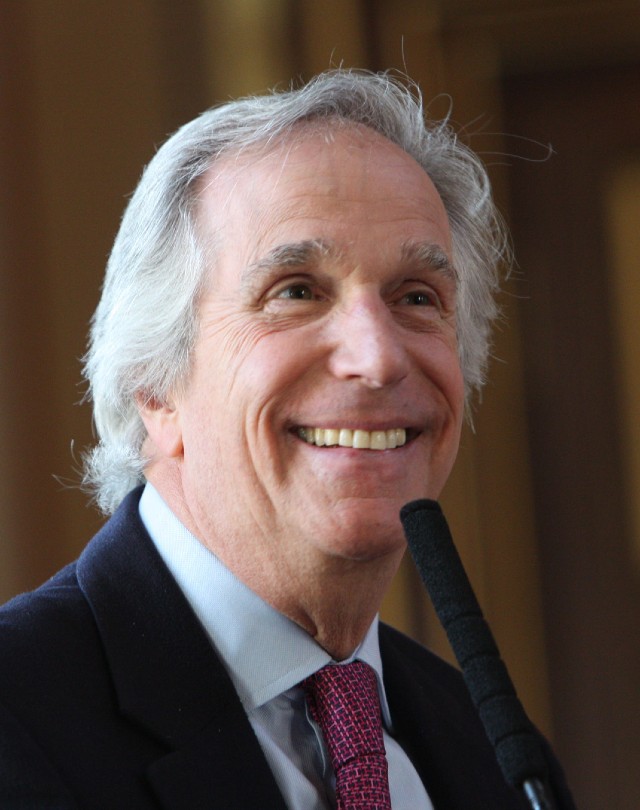 Winkler returned to acting in the 1990s after a brief break and starred in several movies before returning to television with a recurring role in Arrested Development.
His most recent appearance on television has him appearing in HBO's Barry, where he plays an acting teacher. The role won him an Emmy for best supporting actor in 2018.
In addition to his work on screen and on stage, Winkler has made a name for himself as an author. Since the early 2000s, Winkler has published dozens of books.
The idea for him to be an author was first suggested in the late 1990s when his agent suggested he write a children's book about dyslexia, but he shot down the idea, fearing he wouldn't be able to write.
"The first time I was asked to write the books I didn't even entertain the idea. I said to Alan Berger [Winkler's agent at CAA] who made the suggestion to me there's no way I could never write a book," he told the Hollywood Reporter in 2011.
It wasn't until a few years later that he wrote his first book. He has since written over 30 books.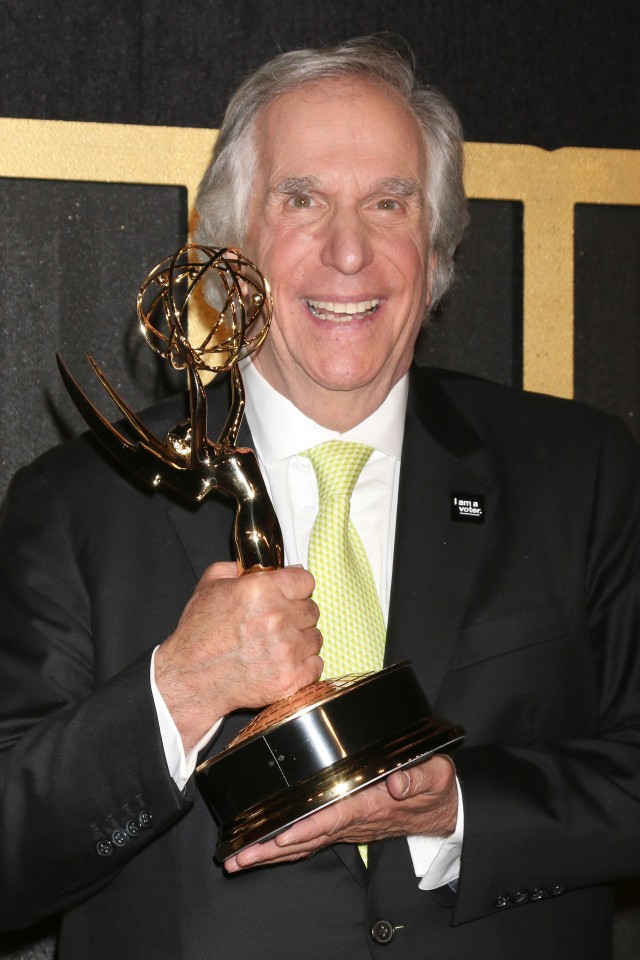 Even as he nears 80 years old, Winkler doesn't show much signs of slowing down.
"We were reading the scripts for Barry. On March 13, they said, 'Go home and don't come back,'" he told Entertainment Tonight. "Then we heard July, then we heard September, now January…Praying we go back to work in January. I've been sitting here waiting to be Gene Cousineau since December of 2018."
In October 2020, he appeared at the L.A. Times Festival of Books to talk about his book and the Vulture Festival to discuss his career in entertainment.
In addition to his dozens of books, Winkler will release a memoir in 2024.
"I am both excited and nervous to contemplate writing a memoir, because it's hard to remember what happened the day before yesterday. But here I go!" Winkler said in a statement.
With a long resume and a career that spans nearly 50 years, Henry Winkler is a one-of-a-kind actor, producer, director, writer, and all around phenomenal guy.
Won't you join me in wishing Henry Winkler a happy 77th birthday?!
Share this on Facebook to wish the man we all know as the Fonz a happy birthday!