Marriage is a bond that is truly sacred and exquisitely beautiful – when it works.
Sadly, in very many cases, relationships don't end up how we thought they would. Usually, it's not a big deal – it's not like the entire world is going to care.
Of course, when you're famous your life and marriage will be judged by others. Every little step is followed by the media and fans on social media, so when a celebrity couple go their separate ways, it is a big deal.
Celebrity divorces usually attract a lot of attention, not to mention the often gigantic sums involved when the parties have to settle.
Just look at Heidi Klum's split with Seal, which ended up being one of the most expensive divorce settlements in history …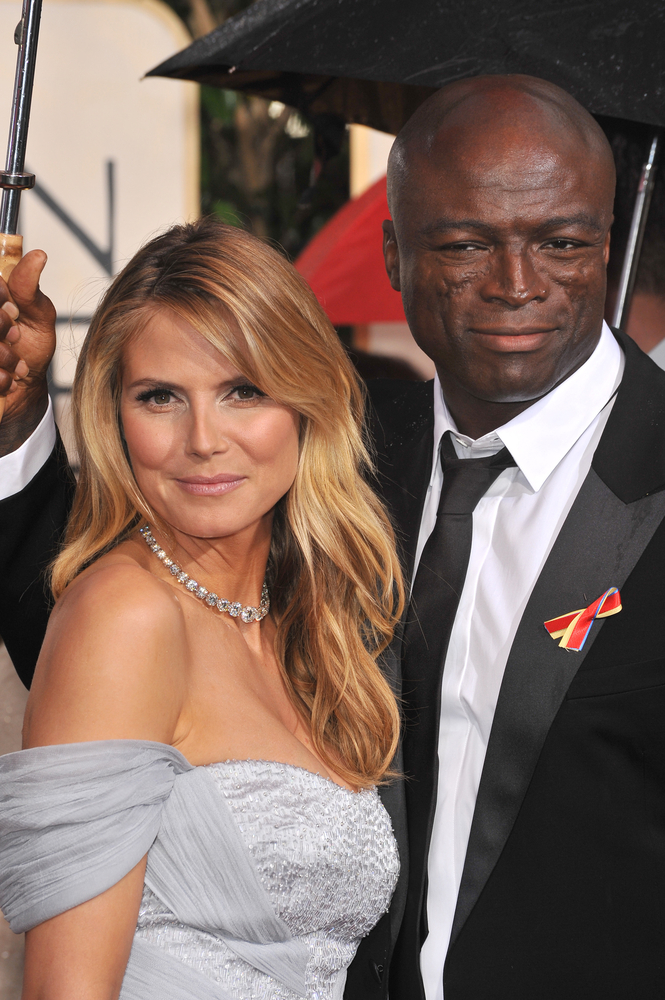 Heidi Klum was born in Germany. As a young woman, she won several beauty contests in her home country.
After working as a model there for many years, she moved to the United States to expand her career. One of her first jobs came as a model for Victoria's Secret. Before long, the beautiful blonde ended up on several famous covers, including the Sports Illustrated Swimsuit Issue in 1998.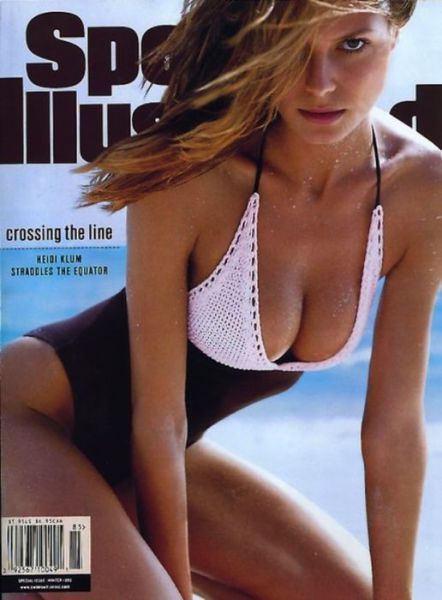 Heidi would quickly conquer all, becoming one of the world's most famous faces – in 2001, the German bombshell was voted as one of the world's most beautiful women by People Magazine.
Later in her career, she also appeared in several television series, including Spin City and Sex and the City. For 16 seasons, Heidi also hosted reality television series Project Runway, with her co-host Tim Gunn.
Today, 47-year-old Heidi is a very successful businesswoman, designer and artist. She has launched beauty products, perfumes and had several of her paintings appear in art magazines across the U.S.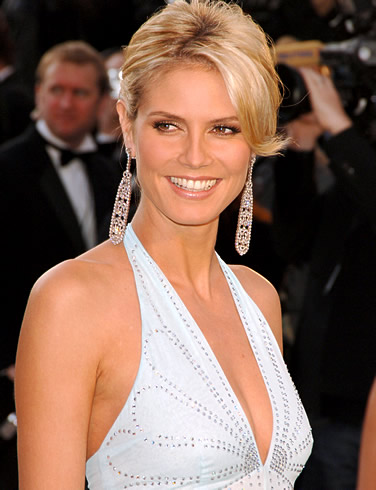 Despite her successful endeavours and iconic career on the catwalk, though, many still remember Heidi only for her turbulent marriage to the musician Seal.
The fact of the matter is that Heidi has several failed marriages lurking in her past.
Heidi Klum's first husband
In September 1997, Heidi Klum married New York hair stylist Ric Pipino. Heidi was only 23 years old at that the time, but given their careers in the same industry, her and Ric's love story seemed logical.
"The more I get to know her, the more she makes me laugh," Pipino told People back in late '90s.
Ric proposed to Heidi atop the Empire State Building.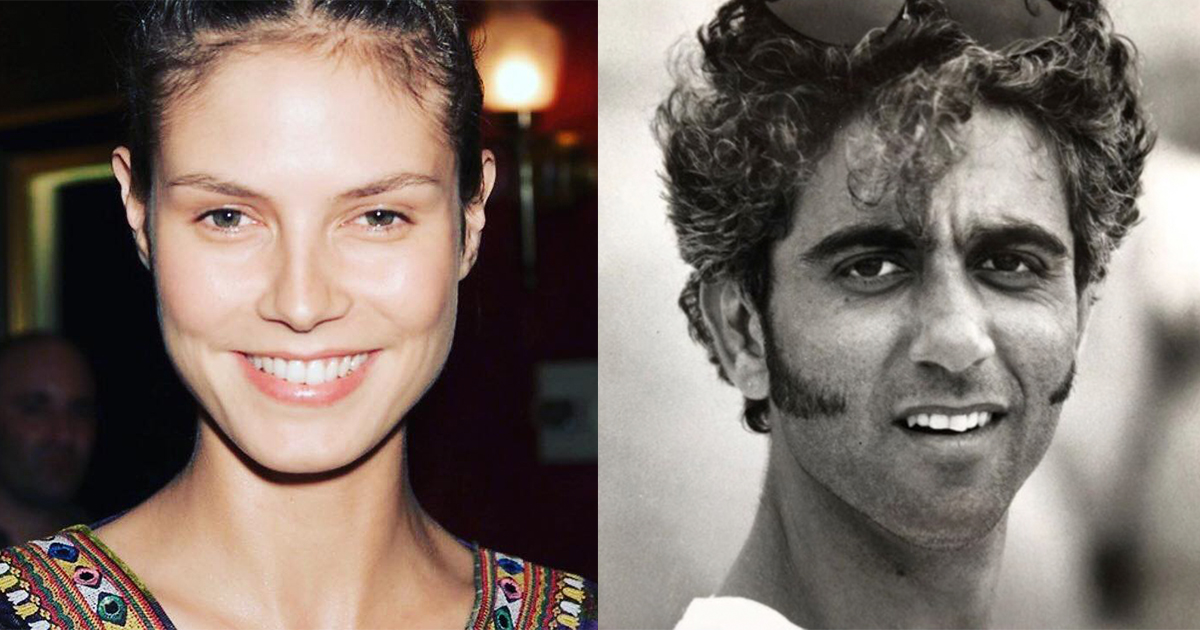 "I made everyone take pictures of us with my camera," Heidi recalled.
The wedding was "romantic and traditional but loose". After an outdoor civil ceremony, Ric was introduced to some German wedding traditions.
First, the Manhattan hairdresser had to climb a ladder in his luxury Prada suit to "retrieve a doll from a wooden stork placed in the window of their bridal suite" in order "to guarantee children." He and Heidi also had to saw a log in half using a two-handled blade.
"It's not easy at first, but after a while you get the groove," Klum said. "Just like marriage."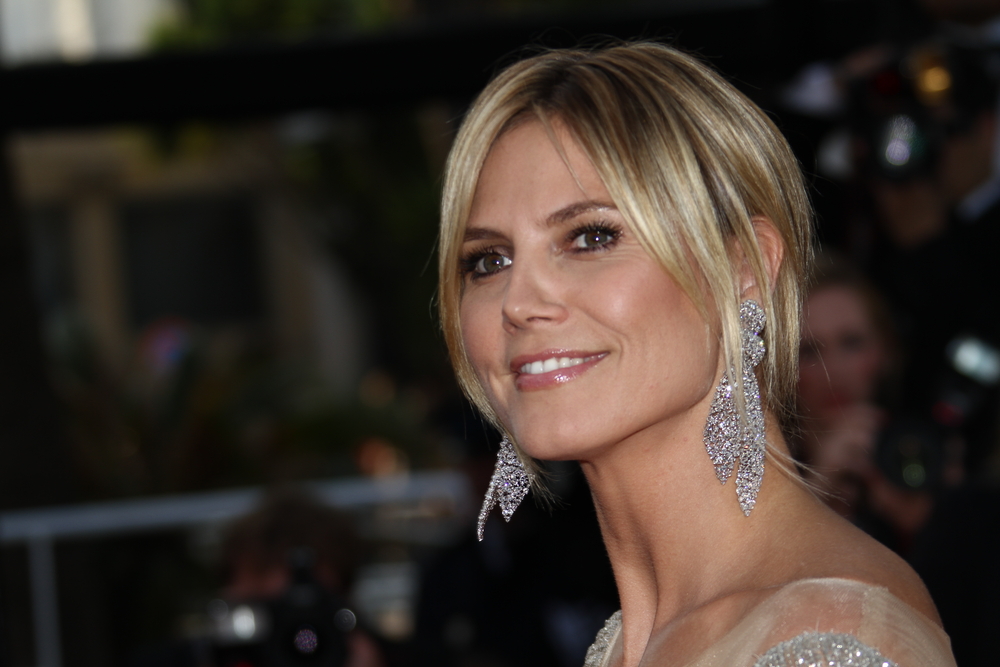 But despite the rituals at the wedding, Heidi and Ric didn't have any children. Instead, they slowly grew apart from one another and realized that their marriage was dead. According to reports, the couple agreed to divorce and there were no hard feelings when it went through in 2002.
Pregnancy after love affair
After the divorce with Ric Pipino, Heidi had a relationship with infamous Italian businessman Flavio Briatore.
In Formula 1, Briatore was a big name. As a successful managing director, he won several World Championship titles with both Renault and Bennetton Formula.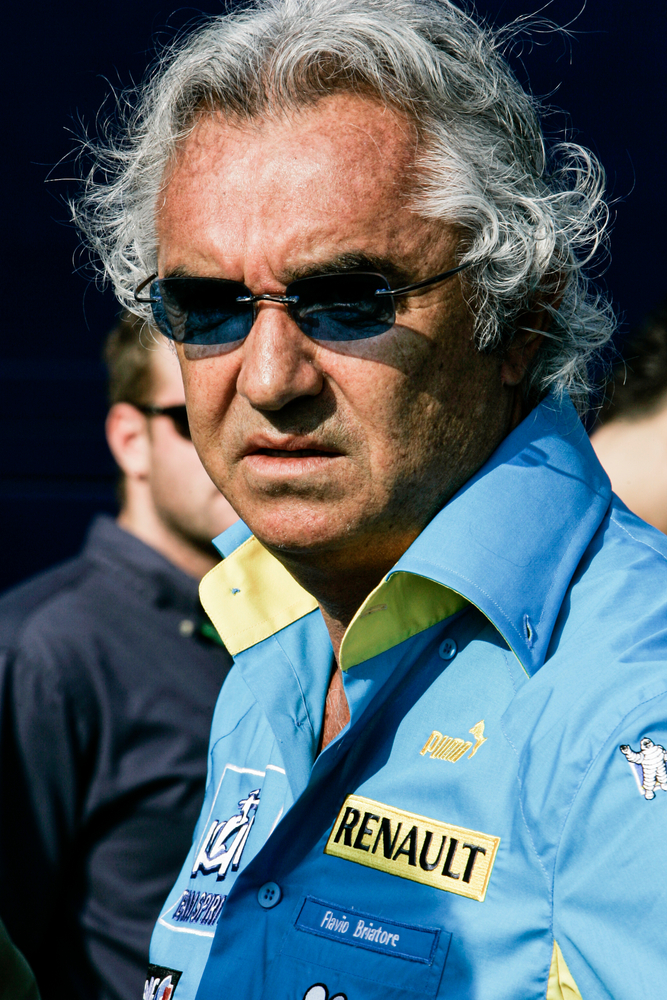 In December 2003, Heidi told reporters that she was pregnant and that Flavio was the father. Yet, shortly after the big announcement, Heidi and Flavio broke up.
When Heidi gave birth to daughter Helene in May 2004, Flavio wasn't present. However, musician Seal showed up and supported Heidi when she was in labor. Seal and Heidi had been dating since February 2004.
Flavio hasn't had much contact with his daughter Helene, or 'Leni' as she is called. Instead, Heidi later stated emphatically that "Seal is Leni's father".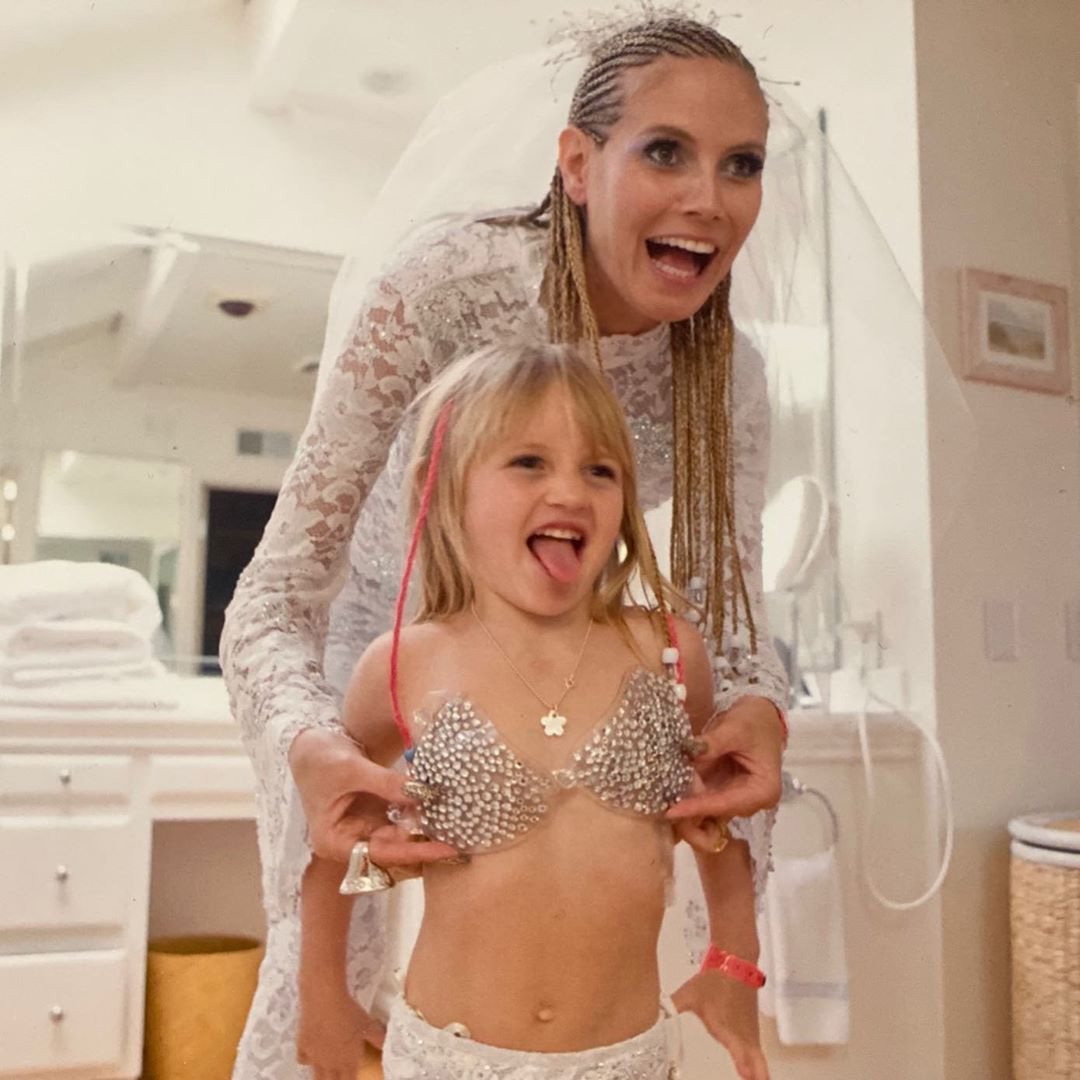 Marriage with Seal
In December 2004, Heidi and Seal got engaged – on a glacier in Whistler, British Columbia. However, the wedding took place at much warmer latitudes, on a beach in Mexico in 2005.
"Seal and I feel very lucky that we found each other. He's my best friend. He would never go in through a door first. He always opens the door for me and steps back so I walk through," Heidi said.
Together, the couple had three biological children together – Henry, Johan and Lou. To make the family complete, Seal officially adopted Leni in December 2009.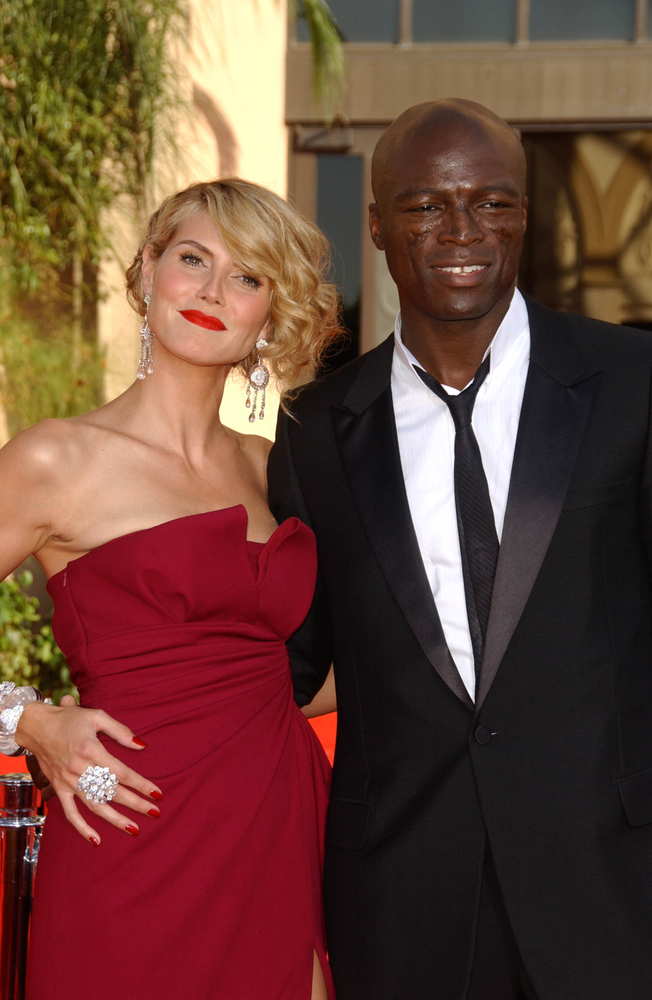 During their marriage, Heidi and Seal were one of the hottest celebrity couples in the world. Many held opinions about their relationship, once described as "colorful" by Heidi.
"I'm sure people say things or write things about us. But we don't look at that, and it's better that way," she said.
But I think most people looked up to their marriage, because it had a storybook quality to it.
To me, it seemed that Heidi and Seal were made for each other – it felt like they would stay together forever. For instance, Heidi and Seal used to renewed their vows to one another every year, before family and friends.
Sadly, almost 7 years of marriage, their love story would end.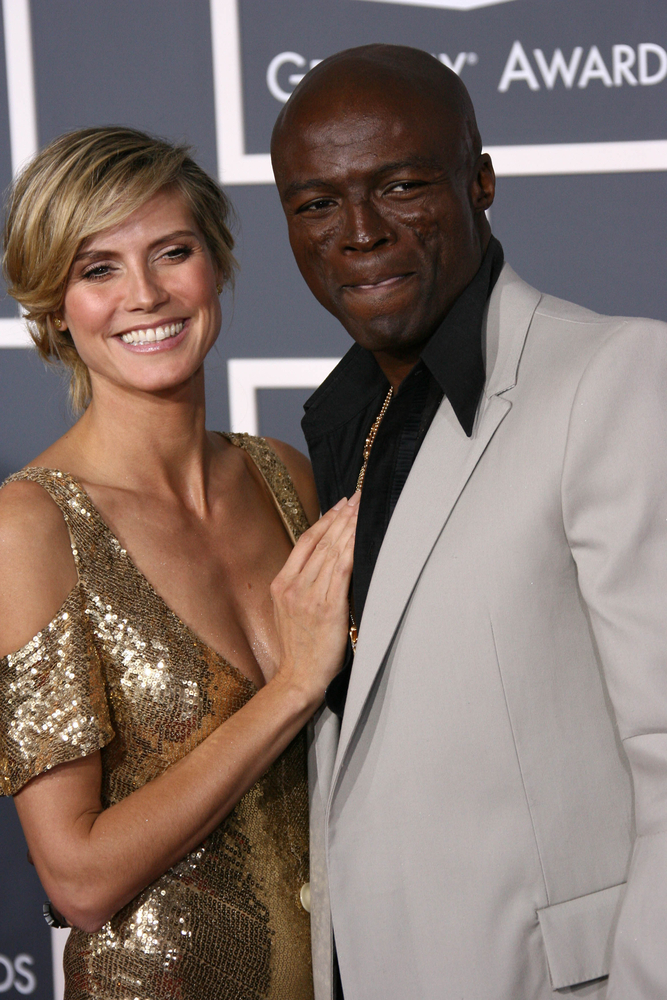 Heidi filed for divorce in April 2012.
"While we enjoyed seven very loving, loyal and happy years of marriage, after much soul-searching, we have decided to separate," the couple said in a statement.
"We have had the deepest respect for one another throughout our relationship and continue to love each other very much, but we have grown apart."
But was that really the whole truth?
Heidi Klum & Seal divorce settlement
It would take three years for the divorce to be finalized. According to Forbes, Heidi knew immediately that she needed a good divorce attorney to hammer out the details of the divorce. Apparently, she had several meetings with a numbers of lawyers after deciding to leave her husband.
Heidis's filing indicated she and Seal didn't have a prenuptial agreement or a contract that spelled out how they would divide their assets in the event of divorce – which could have complicated matters.
According to media reports, Heidi Klum was worth between $50 million and $70 million at the time of the divorce. Seal's net worth was significantly lower – somewhere between $10 million to $15 million.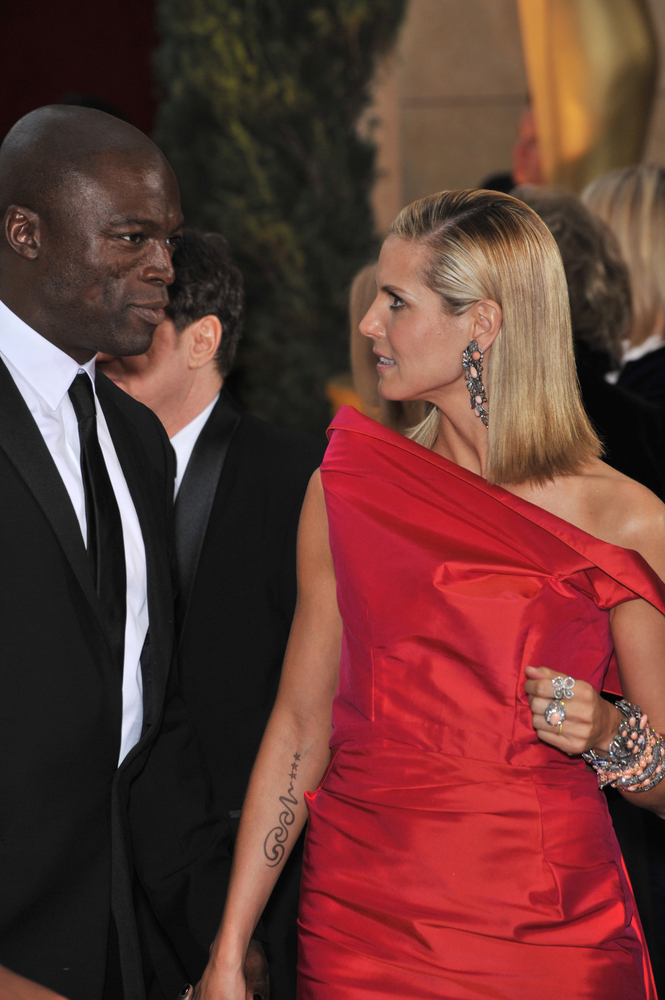 As mentioned, Seal and Heidi didn't have a prenup – but they were wise enough to sign a postnup, an agreement made after the wedding.
The postnup really helped, because Heidi and Seal didn't fight over money during the divorce, according to TMZ. The couple also worked out the custody of their kids: Helene, Henry, Lou and Johan – but that remains a "confidential arrangement."
According to American blogger Perez Hilton, Heidi and Seal made a clean break with regards to the splitting of property, and neither of them have requested spousal support in what Perez Hilton describes as "the easiest breakup ever".
The only thing Heidi really demanded was to get her name back.
In 2009, Klum had adopted Seal's surname and became legally known as Heidi Samuel. But after the divorce she got her name back and became Heidi Klum again.
Heidi Klum & Seal coronavirus
In recent times, however, there seem to have been some disagreements between the couple.
Reportedly, it was the ongoing Corona pandemic that triggered the dispute.
In August 2020, Heidi claimed that Seal didn't want to let her take their children to Germany while she was there for work.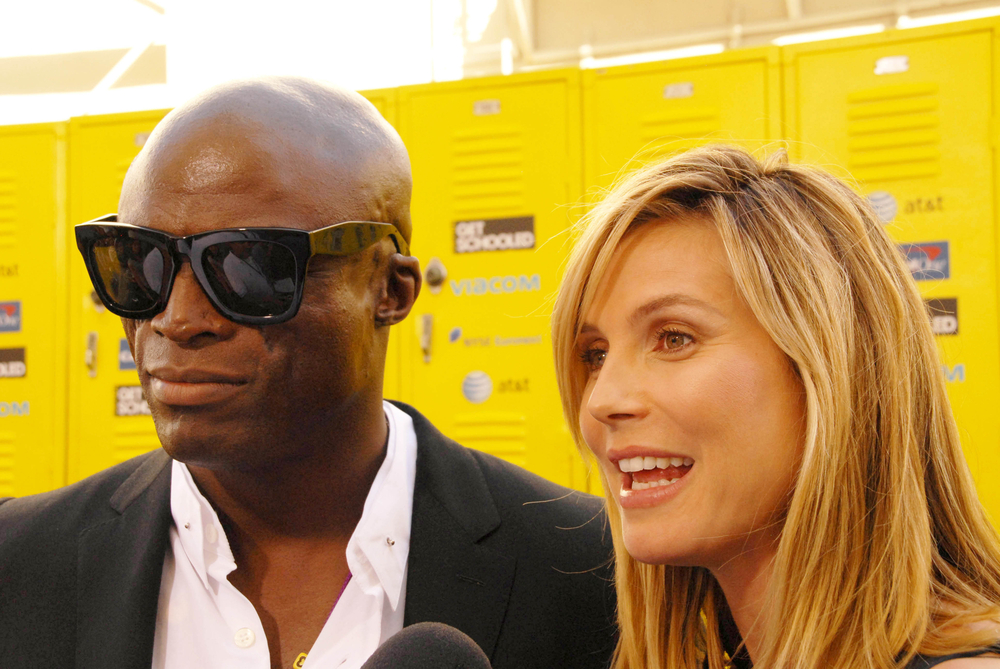 Heidi filed an emergency motion and declared that even if she and Seal share custody of their kids, the children spend the majority of their time living with her.
"Henry's time with our children is sporadic at best," Klum wrote.
In the end, the couple reached an agreement and Heidi could take her children to Europe. According to People, the court stated that Seal had the right to "expanded time" with his kids, before the departure and upon their return to Los Angeles.
Seal was also entitled to visit his kids in Germany and Heidi "shall cooperate and work together to make arrangements for."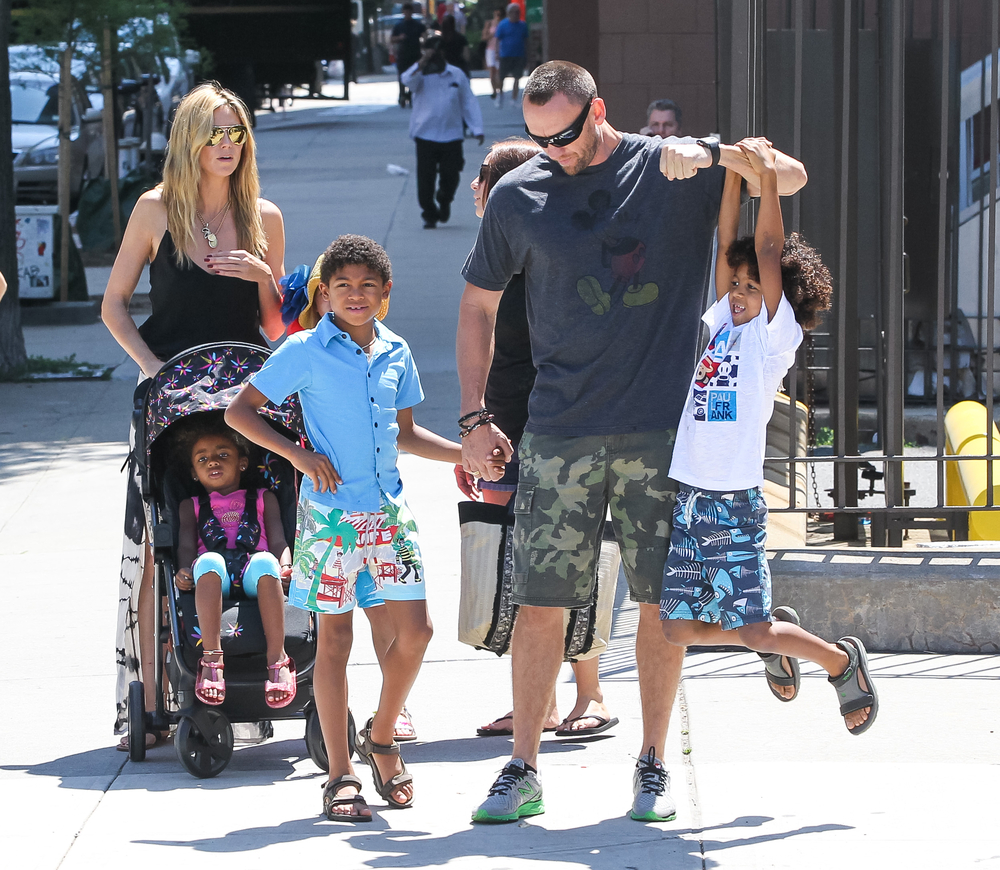 Heidi and Seal's daughter, Leni, also appeared in court with a statement she wrote herself, saying "this is hard because I love both of my parents, but I feel like I need to speak up."
Heidi said that she's prepared to adjust the settlement regarding the custody of the children so that Seal can celebrate Christmas with them.
Heidi Klum's new husband'
Today, Heidi Klum is happily married to guitarist Tom Kaulitz, one of the members of German rock band Tokio Hotel. The couple tied the knot in February 2019 and the wedding ceremony was held on a yacht in Italy.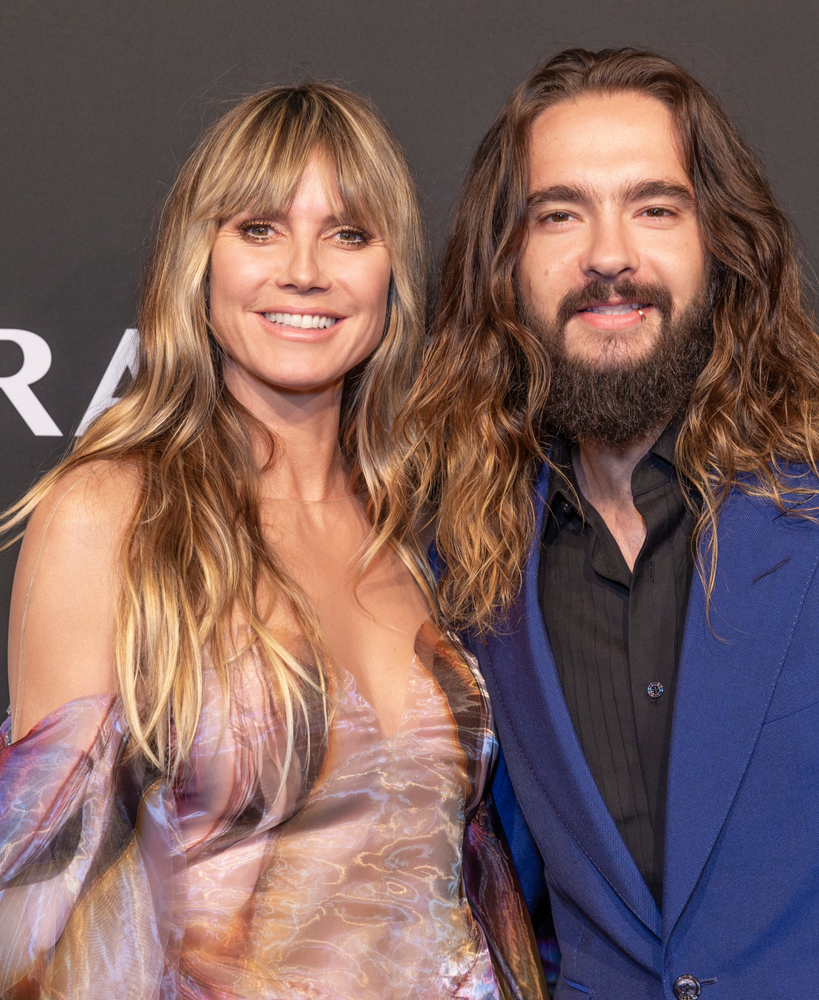 Both Heidi and Tom are originally from Germany and the supermodel says she's finally met the right one.
"'I had a very busy year last year. It's been amazing. I met my husband two years ago. It's like I have a partner for the first time," Heidi told The Sun.
"If I have troubles or I'm trying to figure something out, he's an amazing listener and it's just amazing to have a partner. I'm just a much ­happier person."
In a subtle swipe at ex-husband Seal, she also said:
"For the first time, I have a partner who I can ­discuss everything with. Someone who shares duties that we all have in our life. I used to be on my own with everything."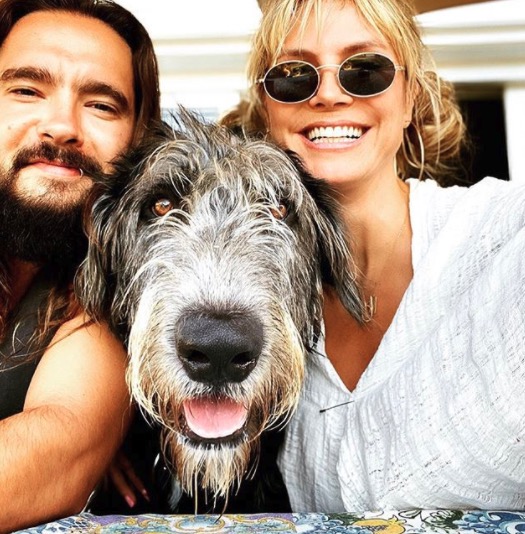 Heidi Klum has really had an eventful life and I actually had no idea that she had a new husband – but congratulations!
There will always be some conflicts when you separate and children are involved, which her divorce from Seal shows.
But it still feels like they both wanted the best for their children, so they managed to make a clean deal, without fights – that's the most important thing!