Two years after revealing he had been diagnosed with lymphoma, Jeff Bridges now says he feels "terrific."
In October 2020, Bridges announced via Twitter that he had been diagnosed with lymphoma.
"As the Dude would say, New S**T has come to light," the seven time Oscar nominee wrote.
After sharing the news with fans, the star of The Big Lebowski received an outpouring of support.
A few months after revealing the cancer diagnosis, he shared an update photo that included a freshly shaved head and a new addition to his family. At that point in his treatment he said he was "feeling good."
In 2021, nearly a year after announcing his diagnosis, Bridges shared another update with his fans. HIs lymphoma was "in remission."
He shared a handwritten announcement on his website that stated the 9-by-12-inch mass had now "shrunk down to the size of a marble."
The legendary actor that while he was now in remission, he was also on the other side of a battle with COVID, which he caught during treatment. His wife, Susan Geston, also caught the virus.
Dealing with COVID and cancer treatments caused him "moments of tremendous pain" and he even felt like he was "gettin' close to the pearly gates," but he managed to remain positive throughout it.
Now, several months after revealing the lymphoma is in remission, the 72-year-old actor is speaking out about how he's feeling and all the support he received during treatment.
"As far as I'm concerned, FX and all of the team were so considerate and gave me all of the time I needed to heal and all the support I needed," Bridges said during a virtual press event for his FX series The Old Man, according to The Wrap.
"The protocols — we were still in COVID — made me feel very safe and eager to get down to business and play."
John Lithgow worked with Bridges for the first time on the series and said he witnessed the kindness of the actor when he told Bridges about his brother who had been diagnosed with something similar.
"When I told him about my brother David, he immediately got in touch with him, he'd never met the man. He's the most bighearted person," Lithgow said. "It's not like you're working with an actor at all, you're working with a new friend. It's been a real privilege."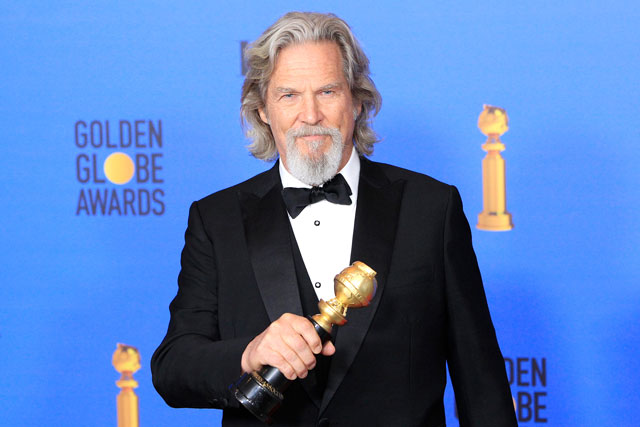 Bridges, who said he now feels "terrific," declared "It was great to be back with the gang."
I'm so thankful that Jeff Bridges is feeling much better and that his cancer is now in remission. I wish him more happiness and good health!
Please share with everyone who loves Jeff Bridges.