Most major awards shows, like the Oscars and the Emmys, feature an "in memoriam" segment, in which the honor and acknowledge notable people in the industry who have died in the past year.
The Tony Awards, honoring the best of Broadway theater, also takes part in this tradition, and on Sunday night paid tribute to the stage actors, directors, playwrights and others in the Broadway community who died in the past year.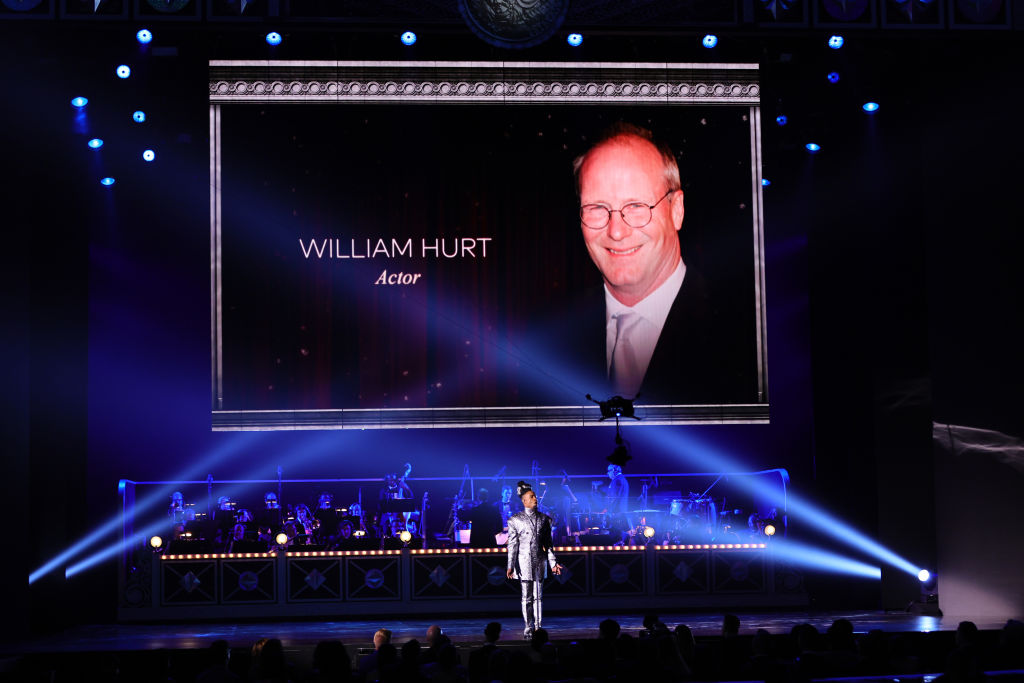 Notable names include actors Sidney Poitier, Sally Kellerman, Robert Morse and William Hurt, and the acclaimed musical theater composer Stephen Sondheim. However, there was one notable omission — and now, one co-star is speaking out.
Bob Saget, who died in January, was known for many different projects, from family-friendly show like Full House and America's Funniest Home Videos to hilarious but not-family-friendly stand-up comedy.
You probably don't think of him as a star of the Broadway stage — but Saget actually appeared in major roles in two hit shows. In 2007, he took over a starring role in the Tony-winning musical The Drowsy Chaperone, and in late 2015 took over a supporting role in the dark comedy play Hand to God.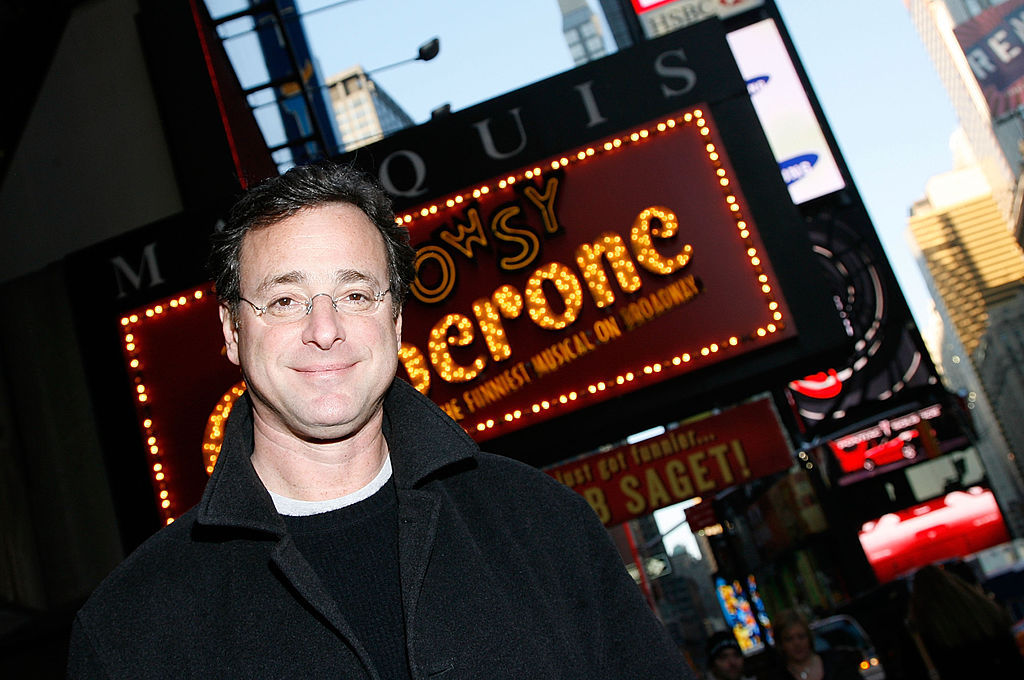 While both of his stints on the Great White Way were as a limited-engagement replacement, it's still an accomplishment most actors only dream of, and is enough to make him part of the Broadway community: he even got his own caricature at Sardi's, a NY restaurant famous for its caricatures of Broadway stars.
But it wasn't enough for him to be included in the in memorial reel — much to the chagrin of his friend and Full House co-star, John Stamos, who expressed his frustrations on Twitter, calling out the Broadway League and the American Theater Wing for the snub.
"Bob was brilliant in The Drowsy Chaperone & Hand to God," Stamos wrote. "Bob loved Broadway and I know the community loved him."
While it's too late for the Tony Awards to include Saget in their in memoriam, it's nice to see Stamos give him a shout-out for his Broadway work, shining some light on part of the comedian's career that fans likely don't know about.
Bob Saget died in January at the age of 65, after being found dead in his hotel room in Orlando, Florida, shortly after completing a stand-up set.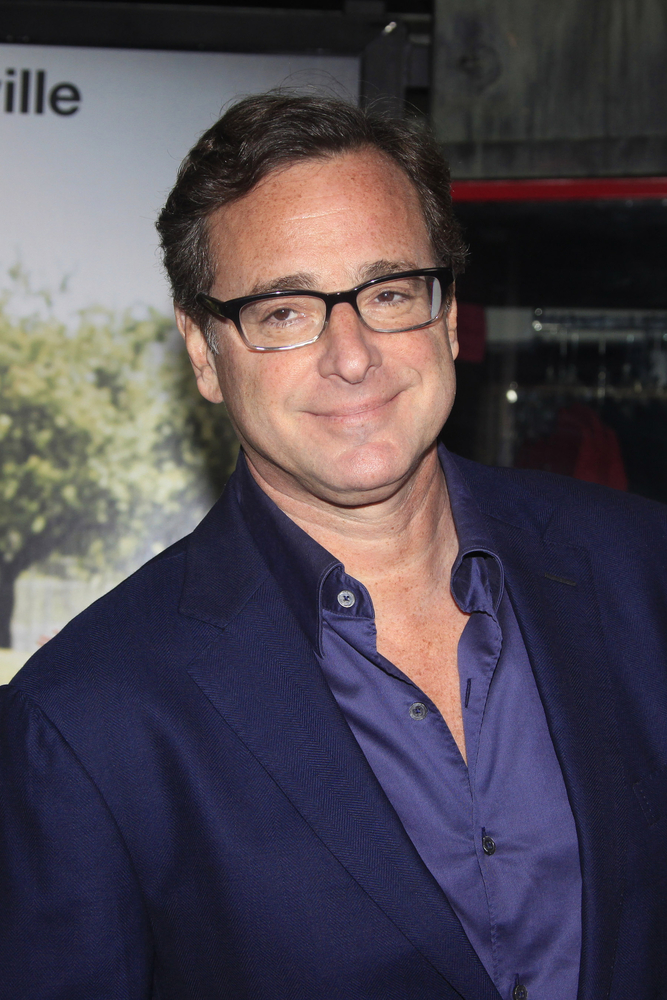 The comedian's family later confirmed the cause of death was head trauma. His sudden death was a blow to the industry, and he was widely mourned by his fellow comics and former co-stars.
'Thirty-five years ago, we came together as a TV family, but we became a real family. And now we grieve as a family," read a statement from the cast of Full House. "Bob made us laugh until we cried. Now our tears flow in sadness, but also with gratitude for all the beautiful memories of our sweet, kind, hilarious, cherished Bob."
"He was a brother to us guys, a father to us girls, and a friend to all of us. Bob, we love you dearly. We ask in Bob's honor, hug the people you love. No one gave better hugs than Bob."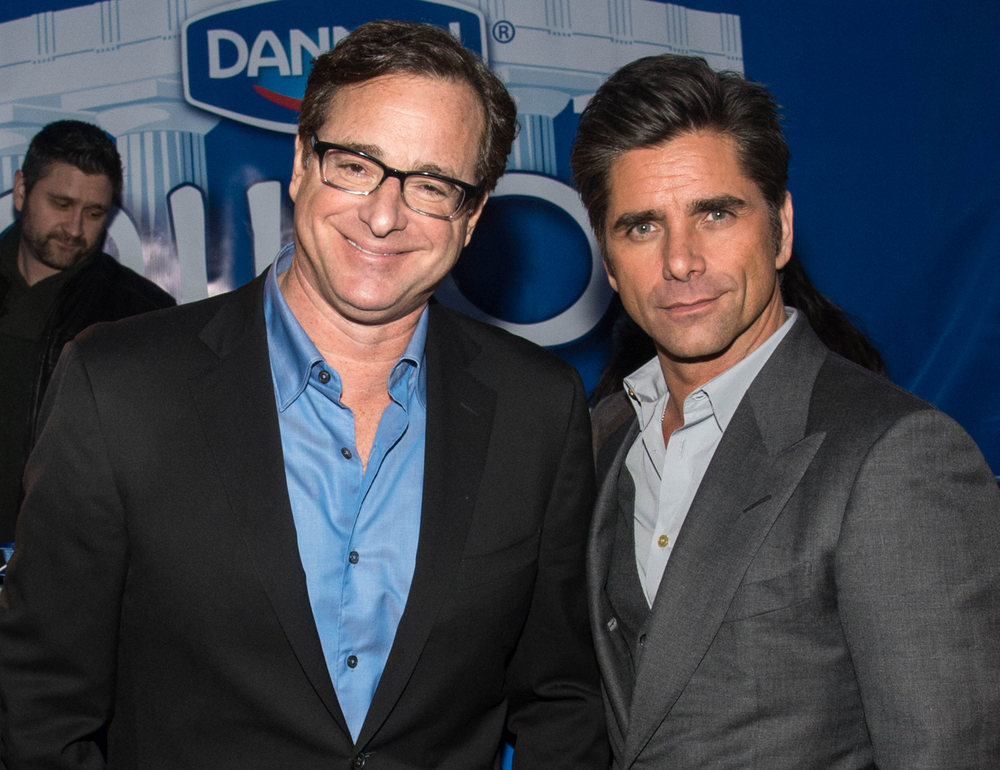 While "in memoriam" segments only have so much time and snubs and omissions are bound to happen, it's notable that this is the second time Saget has been snubbed this year: he was also left out of the Oscars' in memoriam segment earlier this year, along with his fellow late comedian Norm Macdonald. While both were better known for their television work, fans were unhappy by the omission.
Despite controversy over the Bob Saget snub, the segment at the 75h Tony Awards on Sunday was a respectful tribute to those lost over the past year. Tony- and Emmy-winning actor Billy Porter sang "On the Street Where You Live," a classic Broadway tune from My Fair Lady.
The most important figure to the Broadway community who passed away this past year was Stephen Sondheim, the legendary lyricist and composer behind classics like West Side Story, Gypsy, Into the Woods and Sweeney Todd.
In addition to appearing on the in memoriam segment, he also got his own tribute from Broadway legend Bernadette Peters.
Bob Saget was a man of many talents. He may not have been best known for his Broadway work, but he definitely deserves a tribute.
Please share this story if you are a fan of the late Bob Saget.