As they've done with Prince George and Princess Charlotte on their birthdays, the Duke and Duchess of Cambridge released a photo, taken by Kate Middleton, of Prince Louis ahead of this third birthday.
Just like his older brother and sister, he's an absolute doll in the photo.
And while at the surface, it's simply a photo of the youngest of Prince William's children smiling as he balances on a bicycle, some think the birthday photo contains a secret message to Prince Harry.
Pregnancy announcement and birth
In September 2017, the Duke and Duchess of Cambridge announced they were expecting their third child together.
The announcement was made after Kate had to cancel an appearance due to an extreme case of morning sickness.
On April 23, 2018, Prince Louis, the youngest of William and Kate, was born. Shortly after the little prince's birth, Kensington Palace released official photos of the youngest royal with his big sister.
Eagle-eyed viewers were quick to notice the sweater Charlotte wore in the photo was eerily similar to one Prince George wore years earlier.
Some even suggested that Louis' outfit was previously worn by Charlotte when she was born in 2015.
Sharing photos of their kids
Ever since Louis' older brother Prince George was born in 2013, Kate has shared photos she's taken of her children.
While they're not often seen out in public, the Duke and Duchess of Cambridge, periodically update the public with new photos of the youngest royals.
And each one is always cuter than the last.
But the most recent one has some royal watchers examining Kate's work a little more closely.
Secret meaning
The photo is said to have been taken days earlier when Louis began nursery school at Willcocks Nursery School, the same school Charlotte, 5, attended.
Daniela Elser, a royal expert, believes Kate used Louis' birthday photo to send a secret message to Prince Harry after the bombshell interview with Oprah.
During the interview, Harry mentioned how he enjoyed taking Archie on bike rides as the highlight of his new life in California.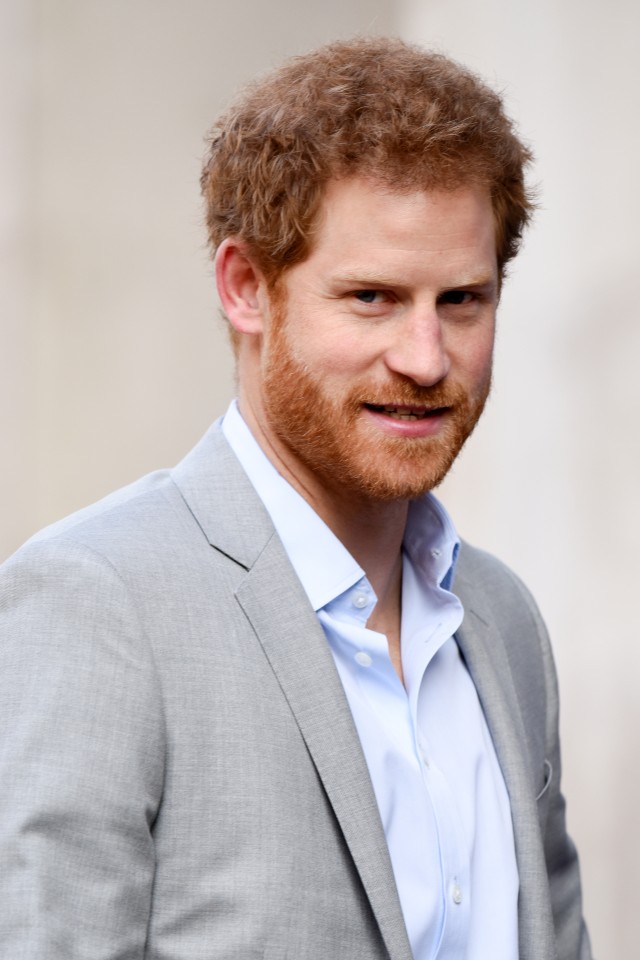 "I guess the highlight for me is sticking [son Archie] on the back of a bicycle in his little baby seat and taking him on bike rides which is something I was never able to do when I was young."
Elser suggests Harry's answer is why Kate decided to have Louis pose with a bicycle.
For one thing, there are in fact a number of shots of Harry as a child riding a two-wheeler with his own dad Prince Charles and brother Prince William. Therefore, it could be argued that the duchess is highlighting that perhaps Harry has been indulging in a certain historical revisionism, something which the inhabitants of Kensington Palace did not miss.
But there's possibly another reason, that's not so much about a bicycle without training wheels and more about the differences in lifestyles the two families live.
The Duke and Duchess of Sussex, especially Meghan Markle, made it clear in their interview that they wanted to get away from the British tabloids, and one of the ways they could escape was to move to the United States.
However, since moving to the U.S. paparazzi have spotted the family and taken photos of them, including Archie, who will be 2 years old on May 6.
"The inclusion of the bike can also be read as a very clear rejoinder on William and Kate's part that despite Harry's characterization of the climate in the UK as 'toxic,' the Cambridge kids enjoy a life of relative normalcy," Elsner wrote.
So, what are your thoughts?
Is there a secret meaning behind the red bicycle or was it an innocent prop that made it into Prince Louis' birthday photo?
As we all know from watching Meghan Markle and Prince Harry's interview with Oprah, the Royals lead a very complicated life in terms of titles, royal duties, and who has a say in either of those.
So maybe this was Kate's way of sending a message to Harry.
Or perhaps it was simply an adorable photo of Prince Louis on a red bicycle before he left for nursery school.
Let's hear your thoughts! Share this story on Facebook.