On Tuesday Kristin Chenoweth sat down with Today's Savannah Guthrie and Hoda Kotb to discuss her new book, "I'm No Philosopher, But I Got Thoughts."
In it she talks about a life-threatening injury she suffered on the set of The Good Wife in 2012. The award-winning actor opened up about the frightening injury which she says could have been fatal had it not been for her hair extensions.
"The doctor told me, if not for the tightly woven hair extensions that held my scalp together. That's right. I owed what was left of my concussed brain to a well-placed line of hair extensions. Never — never — underestimate the power of a good weave."
Although the accident occurred in 2012, Chenoweth has waited a decade to discuss it and its aftermath.
She was shooting for The Good Wife when she was struck by a piece of lighting equipment that knocked her to the curb.
"I was rushed by ambulance to Bellevue Hospital in Manhattan," she said. "My injuries were severe. My ribs were cracked. My nose and some of my teeth were broken, and I had a skull fracture."
She was left with a seven-inch gash, which her doctor said could have been much worse had it not been for her "tightly woven hair extensions."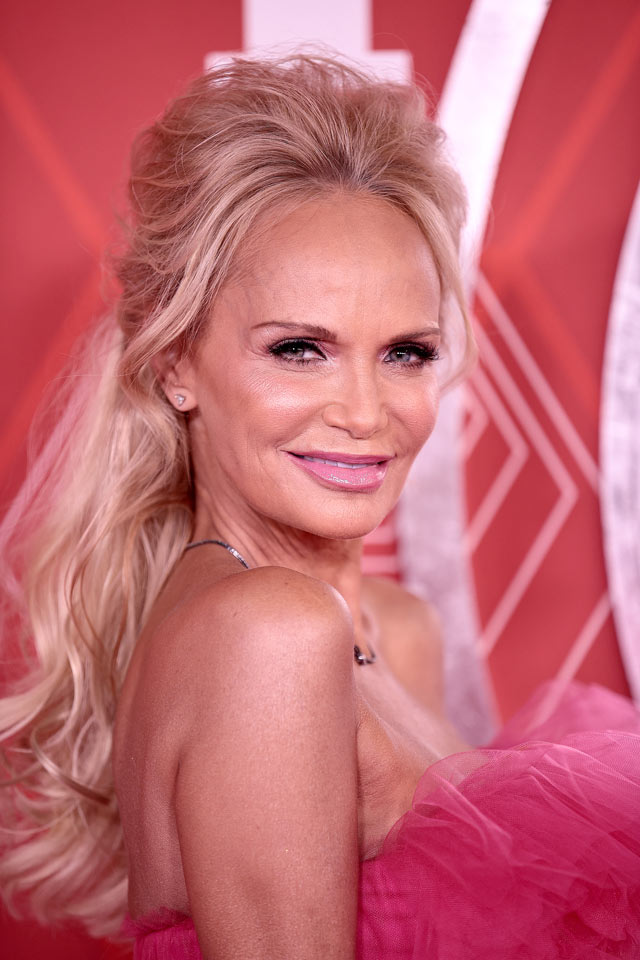 "And those were just the injuries that actually showed up on X-rays; never mind the nerve, tissue, and muscle damage I'd have to face in the weeks, months, and years that followed."
Chenoweth also elaborated on her feelings of self-doubt and anxiety following the accident.
She included an extremely personal diary entry in her memoir where she questioned what she was supposed to do.
"'I hate everyone. Mostly me. I am my only friend. Everyone is paid or scattered. This business is killing me, yet I've given up everything for it. I don't even know how to do anything else. If I could, and be happy, I would. God, hear me. Please. I might be done. Where. Do. I. Go.'"
After the injury on set, Chenoweth did not return to The Good Wife, even though she had been scheduled to appear in several episodes.
"I struggled through a long, dark valley of depression, but in the months and years that followed, something in my addled brain began to stir."
For years she remained silent because she was told otherwise she might not work again.
But now she's regained her confidence and hopes to inspire others who may have experienced something similar to her.
"And out of fear, out of fear and anxiety, I didn't. And I just want to say to anyone out there who ever struggles with anything like this, don't let fear rule your life. And by me sharing that story, I hope that encourages others to not do that."
To live through something so terrifying and then to keep everything bottled up inside… I'm glad Kristin Chenoweth is finally speaking openly about her experience.
I hope she continues to process and heal from the terrible injuries she suffered that day.