There are few musicians alive today as legendary as Tony Bennett. One of the all-time great singers of America's pop and jazz standards, Bennett has been performing the "Great American Songbook" since the 1950s.
And he's still going strong, despite being well into his 90s and recently being diagnosed with Alzheimer's. If you need proof, just look at his plans for his 95th birthday today: he's performing a sold-out show at Radio City with one of today's biggest music stars, Lady Gaga!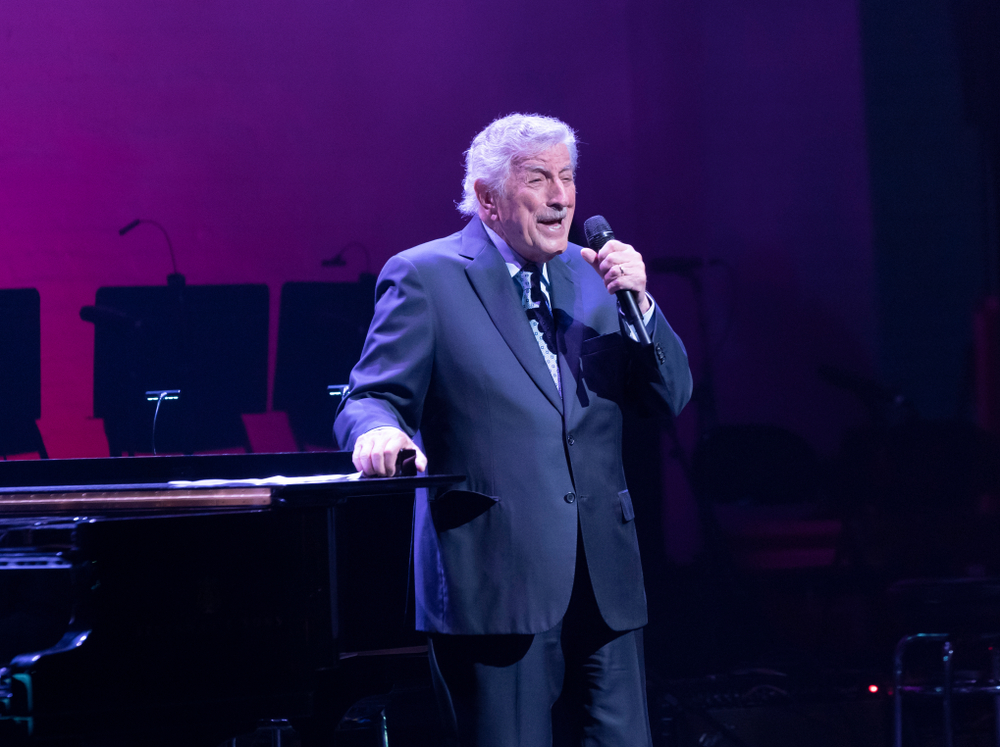 Early life
Bennett was born Anthony Dominick Benedetto on August 3, 1926, in Astoria, Queens. His father passed away when he was 10, and his mother, a seamstress, raised three children on her own.
Idolizing jazz legend Louis Armstrong, Tony developed an interest in music. After dropping out of high school to support his family by working in an Italian restaurant, and soon got his start as a singing waiter.
"I loved that time of my life, and I honestly feel that, if I hadn't made it professionally, I would be perfectly happy going back to being a singing waiter," Bennett recalled to the San Diego Tribune. "It was a great training ground, as I learned so many songs from the cooks in the kitchen when we would get requests where we didn't know the song or all the lyrics."
His music career went on hold during World War II, when Bennett served in the US Army as an infantry rifleman, but he did entertain troops as part of a band unit.
Early success
Returning to civilian life, Bennett studied singing at the American Theatre Wing. In 1950, he was signed to Columbia Records, and began a professional career as a a pop crooner. He had his first number one hit in 1953 with "Rags to Riches," kicking off a legendary career.
He continued to record successful records and became a major nightclub performer, a contemporary of artists like Frank Sinatra.
In 1962, he recorded what has become his signature song, "I Left My Heart in San Francisco. The recording won him the Grammy Award for Record of the Year, and was featured on a platinum-selling album of the same name.
Continued popularity over the decades
It's no secret that the type of music Tony Bennett performed in the '50s and '60s went "out of style" in favor of genres like rock and roll. Yet Tony Bennett has remained popular with younger generations, even while still performing the old standards.
After years of downturn, Bennett made a big comeback in the 1990s by appealing to the "MTV generation." He made numerous appearances on late night talk shows and on MTV, including his own special on MTV Unplugged. Not only did he appeal to a new demographic, he won the prestigious Grammy Award for Album of the Year.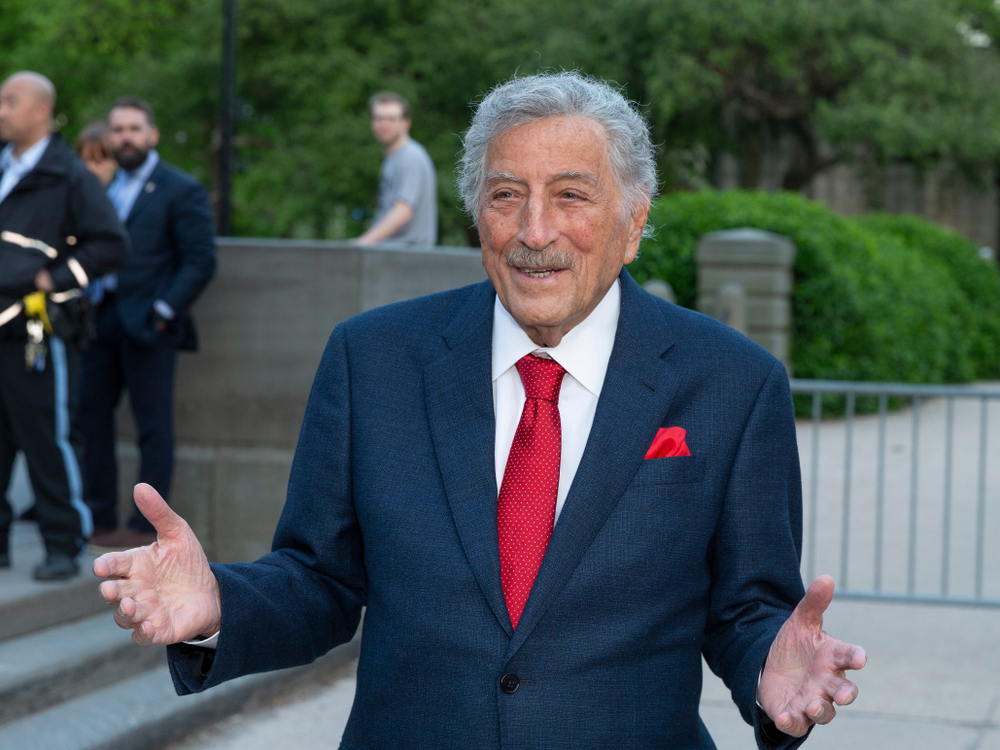 He has continued to perform sold-out concerts, record best-selling albums and win numerous awards. Some of his biggest successes have been collaborations with younger music stars: his 2006 album Duets: An American Classic, featuring duets with Elton John, Billy Joel, Celine Dion and Bono, became his best selling album and won the Grammy Award for Best Traditional Pop Vocal Album.
Collaboration with Lady Gaga
He's also had major success with an unexpected collaborator: pop megastar Lady Gaga.
The two have toured together and released their first album of pop standard duets, Cheek to Cheek, in 2014. The album won the Grammy for Best Traditional Pop Vocal Album, and Bennett earned the world record as the oldest person to reach #1 on the charts with a new album.
Alzheimer's Disease
Bennett entered his 90s still on the top of his game, and showed no signs of slowing down. But earlier this year, he disclosed that he had been diagnosed with Alzheimer's disease, a progressive neurological disease associated with dementia and memory loss.
He was first diagnosed in 2016. But while he's shown signs of the disease, progression has been slow enough to allow him to keep performing for now.
"He is doing so many things, at 94, that many people without dementia cannot do," Gayatri Devi, M.D., the neurologist who diagnosed Bennett, told AARP. "He really is the symbol of hope for someone with a cognitive disorder."
95th birthday and final concerts
Today, August 3, marks Tony Bennett's 95th birthday — and he's celebrating in style.
For starters, Bennett's home state of New York honored him by declaring August 3 "Tony Bennett Day."
Bennett also announced a new album with Lady Gaga: a Cole Porter tribute album called Love For Sale, set to be released October 1.
It's bittersweet news, as the album is said to be Bennett's last, ending a remarkable recording career.
And tonight, Bennett will also perform one of his final concerts, also alongside Lady Gaga.
The duo will perform two concerts at the iconic Radio City Music Hall in New York. One Last Time: An Evening with Tony Bennett and Lady Gaga is billed as a farewell concert, "Bennett's last NYC performances of his career."
The two concerts immediately sold out, as fans are eager to see Tony perform one final time.
In honor of Tony's birthday, many fellow musicians have been sharing well-wishes on social media, including Paul McCartney and U2's Bono and The Edge.
Happy birthday to the legendary Tony Bennett. Wishing you the very best of luck with your final concerts, and many more happy days ahead.
Share this story if you love Tony Bennett!