Meghan Markle wasn't in attendance for Prince Philip's funeral. Some argue that it was because doctors told her not to travel since she's pregnant. However, other sources say that she simply didn't want to be the center of attention considering her and Harry's current relationship with the royal family.
None the less, it seems as though Harry and Meghan are trying their best to fix their relationship with their family. And in fact, as per reports, Meghan might be ready to forgive them for everything.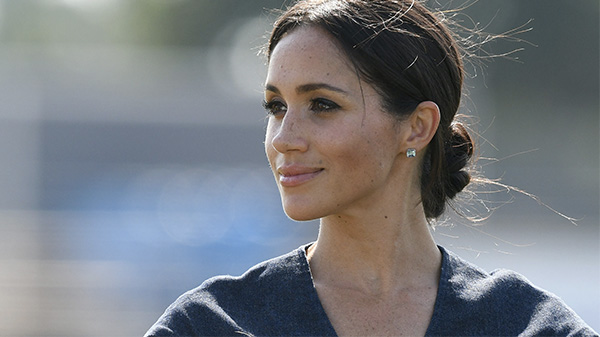 Meghan Markle and Prince Harry have sure been popular figures over the course of the last year. Naturally, their primetime interview with Oprah Winfrey didn't help to make things less dramatic. What it did do, however, is damage their relationship with William and the rest of the Royal Family.
Meghan and Harry
Meghan and Harry's interview with Oprah laid the framework for plenty of criticism, but it seems as though a large portion of the damage was already done, since the couple shared plenty of shocking claims during their sit-down.
It was mostly Meghan that shared thoughts of her time within the royal sphere. Suffice to say not many of them were pleasant.
Firstly, she claimed that members of the Royal Family had "concerns over how dark his skin might be when he was born", in reference to their then-unborn son, Archie. It was truly one of the most stunning revelations from the interview with Oprah, but not the only one.
"That was relayed to me from Harry. Those were conversations that family had with him," Meghan said. She declined to reveal who was involved in those conversations, saying, "that would be very damaging to them."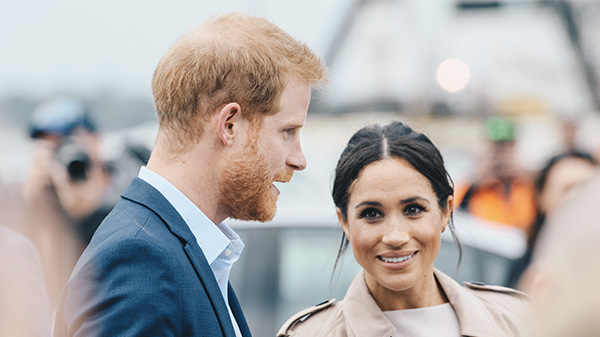 For her part, Queen Elizabeth confirmed in a statement that the Royal Family would address allegations of racism within Buckingham Palace. And shortly afterwards, Prince William told reporters: "We're very much not a racist family".
Meghan Markle – mental health
Meghan Markle also admitted to Oprah that one of the main reasons for her doing the interview was to speak out on her mental health issues in order to try and help others.
"I share this because there's so many people who are afraid to voice that they need help," Meghan said.
"And I know personally how hard it is to—not just hard it is but when your voice is silenced, to be told no. This was emails, begging for help, saying very specifically I am concerned for my mental welfare. Nothing was ever done. So we had to find a solution."
Meghan Markle didn't know much about the British Royal Family when she grew up. Of course, since she grew up in an entirely different country, that wasn't strange at all.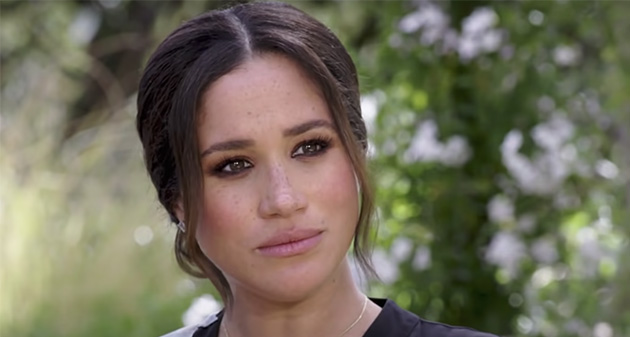 Therefore, it was easy for her to have an image of them as something "far from reality".
Harry wants family apology
However, when she joined the family while dating Prince Harry, she quickly began to realize the truth. According to her, she was subjected to horrific treatment, not only from the British tabloid press, but also from members of her new Royal Family.
Now, it's important to remember that Meghan and Harry's relationship with the Royal Family didn't turn sour just because of the interview. Reports claim that Meghan and her sister-in-law Kate Middleton's relationship had its struggles for a long time previous.
And things didn't get better following the interview, with Prince William and Kate Middleton said to have taken it particularly hard.
A US Weekly source said that the couple were in "total shock after hearing what Meghan and Harry said". Another source said that Kate would "never forgive Meghan for throwing shade at her."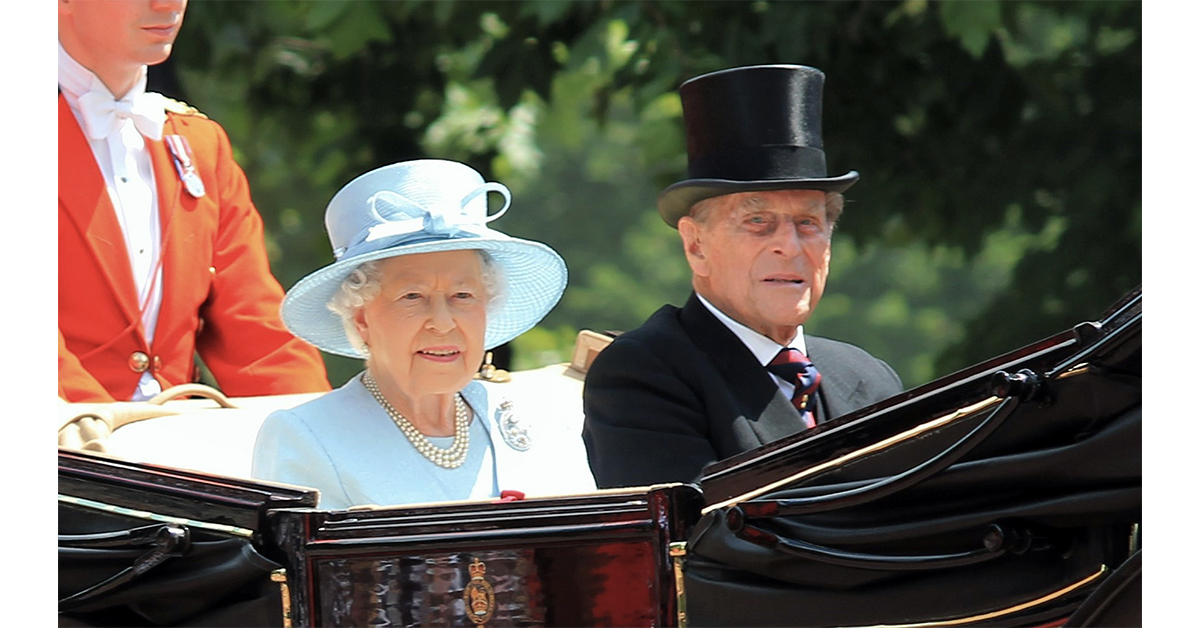 US Weekly further reported that the Royal Family, meanwhile, are having a very tough time moving on from the claims. Harry is said to want them to apologize to Meghan over their treatment of her.
Harry's relation with William
"The problem with Harry is that he's hooked on being right and regardless of saying he wants to move on from this, he won't back down until he gets some form of apology from his family," the source told US Weekly.
Yet it isn't just Meghan Markle who's had problems with the Royal Family following their interview with Oprah. Harry's relationship with his own family – especially with brother William – has been quite damaged.
Prince William is said to have reached out to his brother after the Oprah interview, that according to US journalist Gayle King. However, their talks weren't productive.
At the same time, even though William isn't happy with his brother, he's willing to give him one more chance.
"William thinks Harry chose fame over family," royal commentator Christina Garibaldi said as quoted by Express.
"A source tells us that 'William feels that Harry has got too big for his boots since moving to California and that success and Hollywood has gone to his head."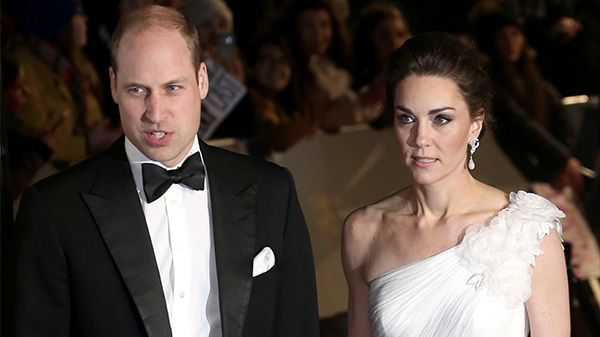 She added: "He's already accused him of putting fame over family after the big interview but is willing to give Harry one last chance to prove his loyalty to his family."
The royal family "united in grief"
Now, it's said the two brothers have had their opportunity. It wasn't an event that they would've wanted to meet at for the first time since their Oprah interview, but the funeral of Prince Philip was the perfect excuse to get them together.
William and Harry walked together behind Prince Philip's coffin at the weekend, though not shoulder-to-shoulder, as had been anticipated.
A source told the Daily Mail that tensions have been 'high' after the Oprah interview. However the entire family, are 'united in grief' following Philip's passing.
"This is the first time we're going to see them together since Harry and Meghan left for their new life in America," the source said.
"There has been so much bad blood but everyone is hoping that, perhaps, this will mark the beginning of a reconciliation."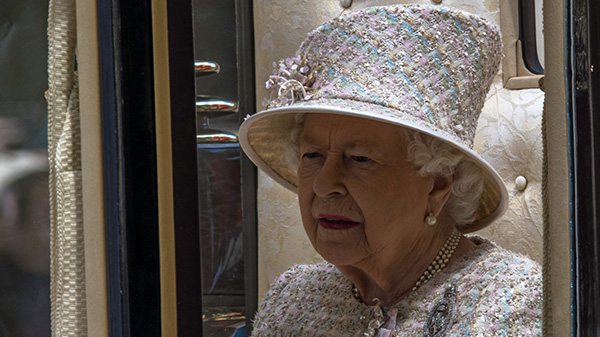 Even though the funeral itself was a very sad moment, the timing of Harry meeting his family again couldn't be better, according to royal expert and author Penny Junior.
Start rebuilding their relationships
"My hope is that if something good can come out of the Duke's death it will be that it brings the family together. But clearly there is a lot of hurt there on all sides, and I imagine they will all be feeling apprehensive about seeing one another again," she said.
"With luck, their desire to support the Queen and pull together for her sake, which I am sure is what the Duke would have wanted, will win the day."
Another royal expert, Richard Fitzwilliams, says Harry's strong relationship with his grandfather Prince Philips will serve as a good starting point for him and his family to rebuild their relationships.
"This might start a process which helped to heal the current royal rift," he told the Daily Mail.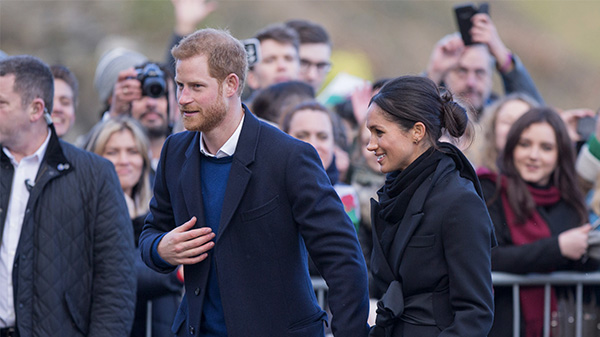 "His grandfather would undoubtedly welcome it if the monarchy, the institution he spent his life supporting, was strengthened as a result of the start of a reconciliation which began after his death."
Meghan Markle ready to forgive Royal Family
The same actually goes for Meghan Markle. According to Meghan's friend, as reported by the Daily Mail, she's now ready to forgive the Royal Family, and "wants to put their differences aside".
"Meghan said her main concern right now is supporting Harry, the friend told the Daily Mail. "She said she left it up to him as to whether or not she would attend the funeral.
"Meghan said it's during these times when family should come together, put their differences aside and unite as one," the friend reportedly said.
Meghan wants the relationship with the Royal Family to improve. Of course, she wasn't able to speak to them in public as she didn't attend the Philip's funeral.
According to People, Meghan stayed in the US because she was "advised by her physician not to travel". She and Harry are expecting their second child, you may recall.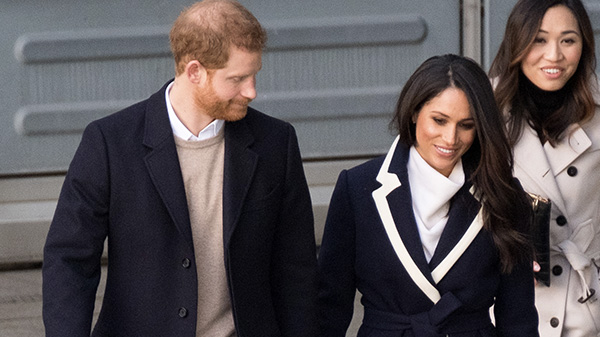 Interestingly, the Daily Mail actually reported a different reason as to why Meghan didn't fly to the UK along with Harry.
Meghan Markle's relationship with Philip
Meghan remained in her and Harry's new home in Montecito, California. Her mother, Doria, lives in Los Angeles about 90 minutes away, so Meghan and baby Archie have most likely had company while Harry is away.
Meghan was said to have enjoyed a good relationship with Prince Philip, who was her grandfather-in-law.
According to a friend of hers, Meghan didn't attend Philip's funeral because of the whole situation following the Oprah interview.
She doesn't want to become the "centre of attention", the Daily Mail reports. And at the same time, Meghan hopes to "put differences aside".
Harry won't be staying in the UK for long however.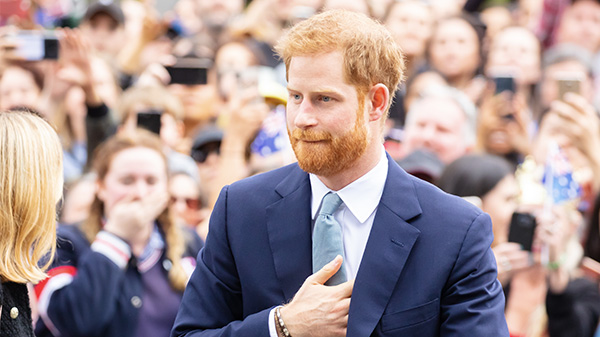 According to US Weekly, Harry's really missing his family. He will leave for the US again shortly after the funeral service on Saturday.
"Worries about leaving her"
"He's already really missing Meghan and Archie and has been FaceTiming them every day to check in," a source told US Weekly as quoted by Vanity Fair. "He actually speaks to Meghan a few times a day because he worries about leaving her when she's so far along in her pregnancy,"
At the time of Philip's passing, Harry and Meghan put out a statement on their charity's website. The couple said Philip "will always hold a special place" in their hearts.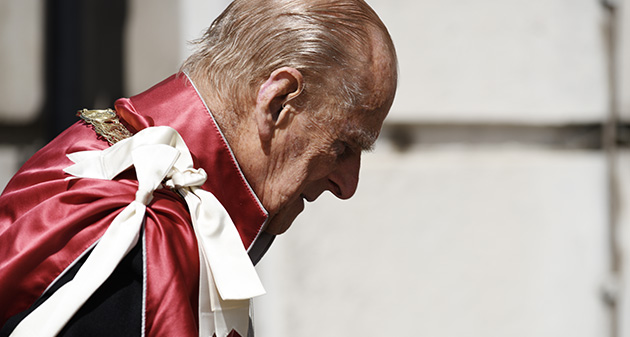 Harry himself also put out a lengthy statement.
Beautiful tribute to Philip
"My grandfather was a man of service, honour and great humour. He was authentically himself, with a seriously sharp wit, and could hold the attention of any room due to his charm—and also because you never knew what he might say next," Harry said.
"He will be remembered as the longest reigning consort to the Monarch, a decorated serviceman, a Prince and a Duke. But to me, like many of you who have lost a loved one or grandparent over the pain of this past year, he was my grandpa: master of the barbecue, legend of banter, and cheeky right 'til the end."
Rest in peace, Prince Philip. We are sending all our thoughts and prayers to the Royal Family, and all of those who knew him.
Please, share this story on Facebook with friends and family to honor Prince Philip.