Prince Philip passed away last Friday, aged 99. The world now mourns the loss of the Queen's beloved husband, as well as a wonderful man, friend, grandfather and great grandfather. Plans for his funeral are underway.
Due to the Covid-19 pandemic, only 30 people will be in attendance as the family get their chance to say their last goodbyes.
It turns out, before he passed, Prince Philip actually had two final wishes. And of course, the Queen was sure to fulfil them both.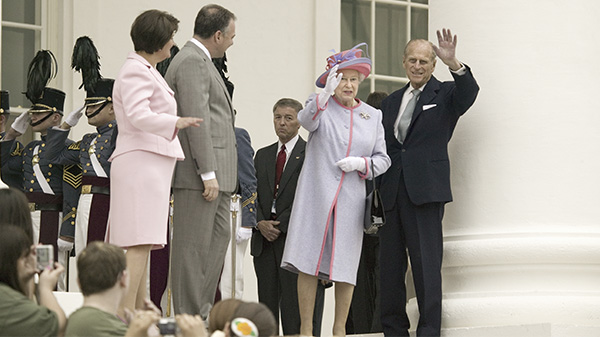 On Friday, Buckingham Palace announced Prince Philip's passing.
Prince Philip "passed away peacefully"
In a statement, the palace said the Queen had "deep sorrow" following her husband's passing. He became the longest-serving royal consort in British history.
"It is with deep sorrow that Her Majesty The Queen announces the death of her beloved husband, His Royal Highness The Prince Philip, Duke of Edinburgh.
His Royal Highness passed away peacefully this morning at Windsor Castle.
Further announcements will made in due course.
The Royal Family join with people around the world in mourning his loss.", the statement read.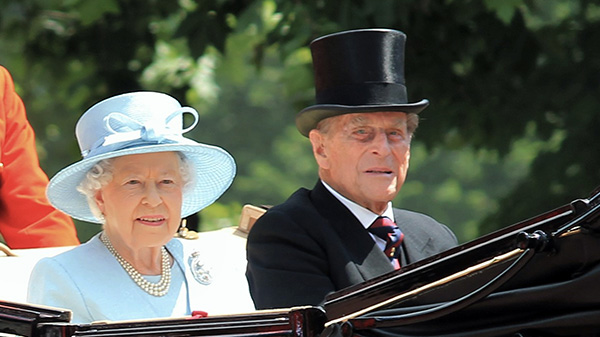 Following Prince Philip's passing, the flag at Buckingham Palace was lowered to half-mast. A note was also posted to the gates of the palace to mark his death.
"A moment of sadness"
Many people went out of their way to pay their respects to the prince by putting flowers outside the palace gates. Others decided to visit Windsor Castle instead.
However, Buckingham Palace wrote in a statement that they would rather see people not turning out in droves due to the ongoing pandemic. They also made clear their wishes for donations to charity ahead of the leaving of flowers.
On Saturday, a 41-gun salute took place at several locations around the British empire to honor Prince Philip.
BBC's royal expert Nicholas Witchell explained that it was a "moment of sadness" for the entire country. But of course, mostly for the Queen, who had just lost her husband of more than 70 years.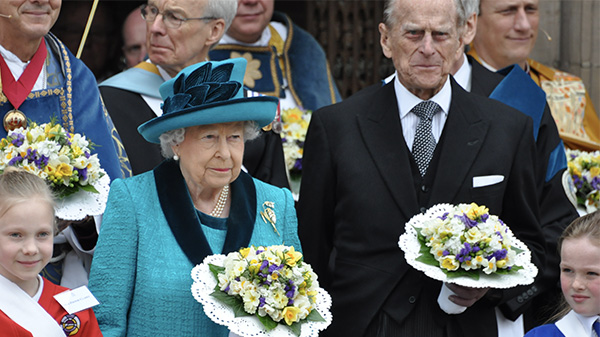 "Prince Philip made a huge contribution to the success of the Queen's reign," Witchell said. He described Philip as "utterly loyal in his belief in the importance of the role that the Queen was fulfilling, and in his duty to support her".
Statements from Harry and William
"It was the importance of the solidity of that relationship, of their marriage, that was so crucial to the success of her reign," Witchell added.
Prince Philip had a long life, and got to see his eight grandchildren grow up. He also had the pleasure of welcoming no less than ten great-grandchildren.
Prince Harry and Meghan Markle posted a short statement on their organization's website, saying: "Thank you for your service. You will be greatly missed". Later, Harry released a separate statement, praising his grandfather for his service and love for the family.
In a statement Prince Harry said that his grandfather was "authentically himself".
"My grandfather was a man of service, honour and great humour", Harry said. "He was authentically himself, with a seriously sharp wit, and could hold the attention of any room due to his charm—and also because you never knew what he might say next."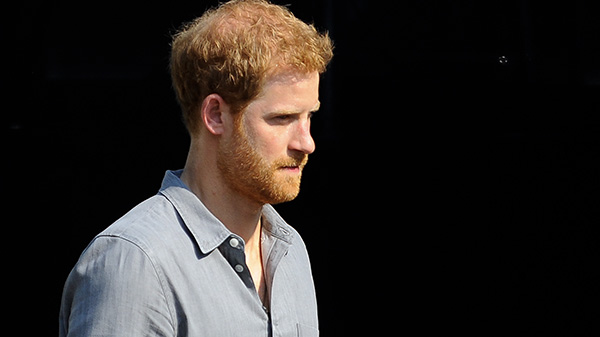 "So, on that note, Grandpa, thank you for your service, your dedication to Granny, and for always being yourself. You will be sorely missed, but always remembered—by the nation and the world. Meghan, Archie, and I (as well as your future great-granddaughter) will always hold a special place for you in our hearts."
William: "I feel very lucky"
Prince William also released a statement Monday, describing his grandfather as an "extraordinary man".
"My grandfather's century of life was defined by service – to his country and Commonwealth, to his wife and Queen, and to our family," William said in a statement.
"I feel lucky to have not just had his example to guide me, but his enduring presence well into my own adult life – both through good times and the hardest days. I will always be grateful that my wife had so many years to get to know my grandfather and for the kindness he showed her.
William added: "I will never take for granted the special memories my children will always have of their great-grandpa coming to collect them in his carriage and seeing for themselves his infectious sense of adventure as well as his mischievous sense of humour!"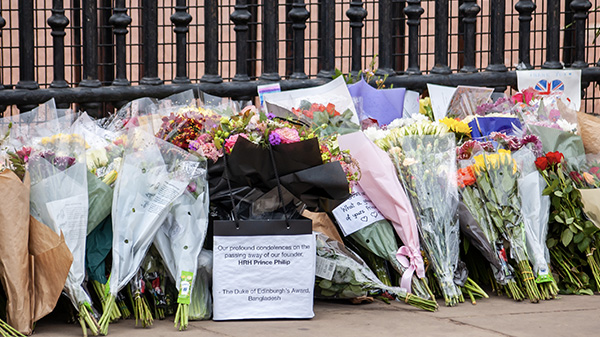 Further, Prince William said that he and his wife Kate Middleton will continue to do what Philip would have wanted and "will support the Queen in the years ahead."
Prince Philip – funeral plans
Prince Philip's funeral will take place at the famous St George's Chapel in Windsor. However, it will be quite different because of the Covid-19 pandemic.
The Evening Standard reports that Queen Elizabeth had the very difficult task of deciding who should attend the service in honour of her beloved husband. Originally, over 800 guests were planned to attend when plans were made long ago. However, the total amount will now be around 30, with pretty much only close family in attendance.
All of the Queen's four children and their spouses – the Prince of Wales and the Duchess of Cornwall, the Princess Royal and Vice Admiral Sir Timothy Laurence, the Duke of York, and the Earl and Countess of Wessex – will be attending the funeral, accompanied by their 10 grandchildren, as well as the Duchess of Cambridge, Kate Middleton – a future Queen.
According to People, Meghan Markle will stay in the US because she's "been advised by her physician not to travel". She and Prince Harry are expecting their second child.
Plans for the funeral – which the Evening Standard say has been dubbed "Operation Forth Bridge" – have been in place for many years.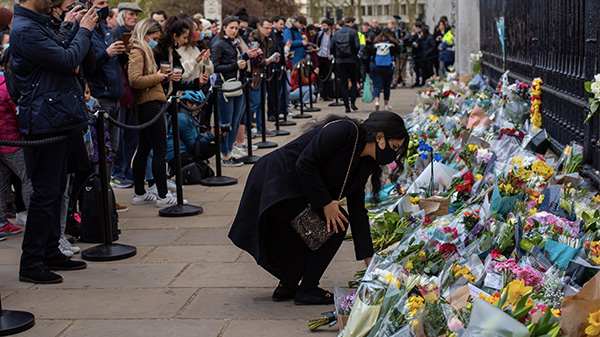 One might ask themselves why anyone would plan a funeral so far in advance, but Prince Philip's been a huge part of the British royal family for decades, and his funeral was always going to be a majestic affair as a result.
Though the Covid-19 pandemic has naturally altered things, some of the plans will still go ahead.
Carried in a specially-built car
In a lengthy statement on their website, Buckingham Palace announced many details of the funeral. It will be held on April 17, and at three o'clock, the funeral service will begin with a national minute of silence.
Just as for Queen Elizabeth I, it will be a Ceremonial Royal Funeral rather than a State funeral (reserved mainly for monarchs).
Prince Philip's coffin will be carried in a specially-built Land Rover, which he was involved in designing himself. The eight-minute procession will begin at the entrance of Windsor Castle and end at the nearby St George's Chapel. 
"The Duke of Edinburgh had a hand many years ago in the design of these vehicles," a Buckingham Palace source told The Sun.
That Prince Philip's coffin will be carried in a Land Rover probably sounds strange to some, but this is line with his own wishes, according to the Daily Mail.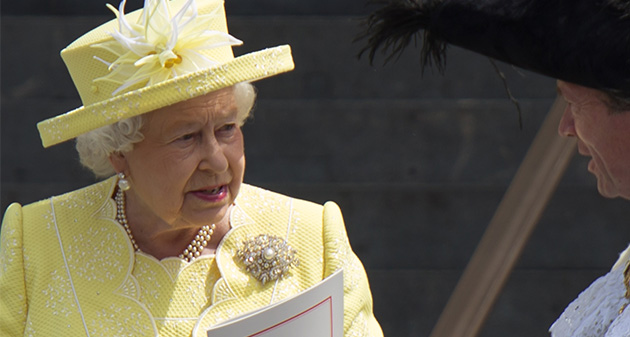 It was actually one of two of the Duke of Edinburgh's final wishes. The Queen, it's said, has made good on her promise to fulfil both.
Prince Philip's last wishes
According to the Daily Mail, Philip oftentimes told his beloved wife, Queen Elizabeth, that he wanted his final journey to be "stuck" in the back of the Land Rover, and then "driven to Windsor".
The Land Rover, as previously mentioned, was designed in part by Philip himself, and is said to be a modified "Defender 130 Gun Bus", which was commissioned in 2005. The Independent reports that the Land Rover will be flanked by several pall bearers reflecting Prince Philip's special relationships with the military – the Royal Marines, Regiments, Corps and Air Stations.
"Just stick me in the back of a Land Rover and drive me to Windsor," he once told the Queen when discussing his funeral, Daily Mail reports.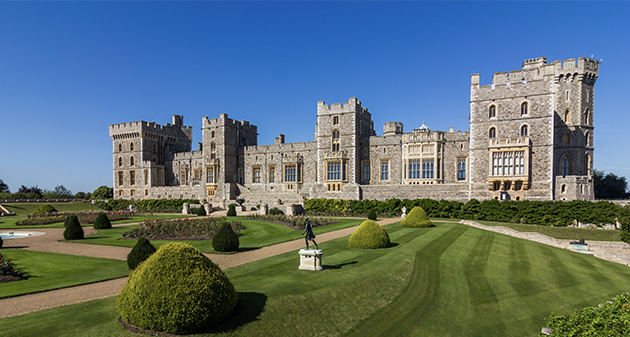 But the Land Rover wasn't the only wish Prince Philip wanted for his final goodbye. A royal source told the New York post that Philip also wished to pass away in the comfort of his own home – something that was also realized.
Wished to pass away at home
"It was the Duke's fervent wish to die peacefully at home," the royal source said. "We knew that when he was taken home it was to die on his own terms, not in a hospital bed, but in his own bed.
"Philip didn't want any fuss. He wanted to do things his way until the end," the source added.
The mourning period of Prince Philip will officially come to an end on April 22, though the Queen will continue to fulfil as many of her usual commitments as she possibly can, the Mirror reports. Meanwhile, the rest of the royal family will do all they can to help her while she mourns and support her going forward.
"The Duke of Edinburgh is irreplaceable and the Queen's dedication to duty is undiminished," a source told the Mirror. "But senior officials and members of the family have long had an eye on ensuring she is more supported in the future and it seems sensible to start employing this now."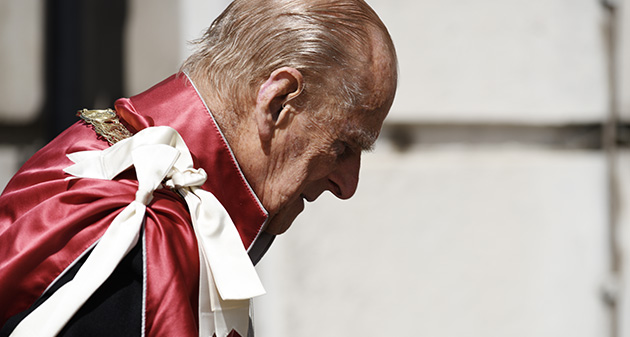 Another royal source told the news outlet: "If one parent dies the children – and in this case, grandchildren – all step up and fill in in different ways."
"He has been my strength"
Even though the mourning period will end April 22, the Queen will of course mourn her beloved husband longer than that. Who wouldn't, especially after being together for such a long time?
The Queen and Prince Philip wed in November of 1947. 50 years later, the royal couple celebrated their Golden anniversary. At the reception, the Queen told of her love for Philip in a wonderful speech.
"All too often, I fear, Prince Philip has had to listen to me speaking. Frequently we have discussed my intended speech beforehand and, as you will imagine, his views have been expressed in a forthright manner," the Queen said.
"He is someone who doesn't take easily to compliments but he has, quite simply, been my strength and stay all these years, and I, and his whole family, and this and many other countries, owe him a debt greater than he would ever claim, or we shall ever know."
Rest in peace, Prince Philip. We are sending all our thoughts and prayers to the royal family, and all of those who knew him.
Please, share this story on Facebook with friends and family to honor Prince Philip.