In January 2021, Donald and Melania Trump celebrated their 16th wedding anniversary.
However, before the former president married Melania, he had already gone through two divorces, and both of his former wives received some heavy financial settlements.
It seems like there is a special recipe for being married to Donald Trump. This is according to Melania Trump, who, according to a book written by her former friend, knows exactly why his previous marriages broke down.
Now, Melania reveals the reason why Donald Trump really divorced his former wives, Ivana Trump and Marla Maples.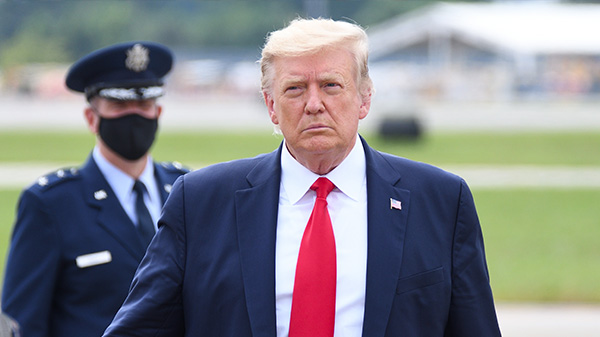 Donald Trump meets Ivana
Donald Trump met his first wife, Ivana Trump, at a restaurant, as she was working as a model in the mid-1970s.
At that point, Ivana's modeling career was taking off. She had worked with several notable clients, including the "Got Milk" franchise, Eaton's department store, and with designer Auckie Sanft.
Working with the designer Sanft – as she was signed by a modeling agency in Montreal – led to more opportunities, and in 1976, Ivana headed to New York City for a fashion show.
She was there with friends at Maxwell's Plum, which was described as "a flamboyant restaurant and singles bar that, more than any place of its kind, symbolized two social revolutions of the 1960s – sex and food," by a New York Times piece in 1988.
While waiting for a table at the fancy restaurant, she felt a tap on the shoulder.
"There's this tall blond guy with blue eyes. He said, 'I'm Donald Trump and I see you're looking for a table. I can help you,'" Ivana Trump recalled in a NY Post interview.
"I look at my friends and said, 'The good news is, we're going to get a table real fast. The bad news is, this guy is going to be sitting with us.'"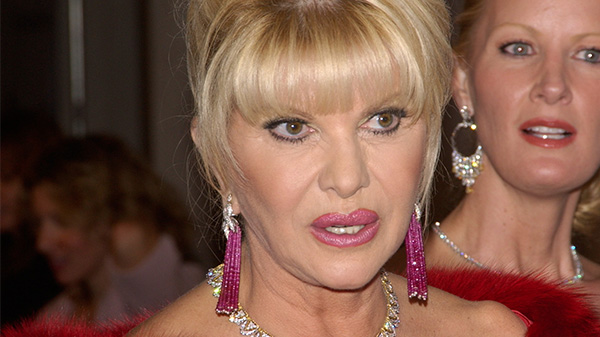 When they had finished their meal, Donald Trump paid the bill and suddenly disappeared. For her, it was rather strange, since she hadn't met a man who "didn't want anything from a woman and paid for it."
Donald Trump and Ivana Trump
Ivana left the restaurant, only to find Donald Trump sitting outside in his limousine. At this time in his career, he had grown the Trump empire and inherited his father Fred Trump's multimillion real-estate and development business.
"He drove us home and then we started to date," Ivana said.
Not long after, Donald and Ivana fell in love.
Only nine months after they first met, in 1977, Donald Trump and Ivana tied the knot. They welcomed their first child, Donald Trump Jr., that same year, and later followed Ivanka (1981) and Eric (1984).
At this point in time, Donald was turning into one of the most powerful real estate moguls in the world, not to mention he was steadily taking over Manhattan. He worked almost 24/7 while Ivana was home taking care of the children.
However, he made sure that she was very much involved in the business. She worked hard raising the Trump children, and her resume speaks for itself.
During the couple's 14-year marriage, she was the designer of the interiors at the Grand Hyatt Hotel and Trump Tower, as well as president and CEO of Trump Castle and also president and CEO of the Plaza Hotel.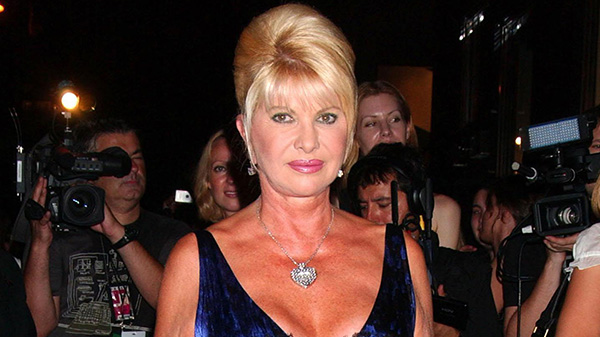 "No matter how busy I was, I had breakfast with my children every day. I sat with them at dinner every night and helped them with their homework (I loved algebra) before going out in a Versace gown to a rubber-chicken charity event," Ivana wrote in her memoir Raising Trump.
Raising their children
Money wasn't a problem for the Trump family, with Ivana and the children moving into their triplex penthouse in Trump Tower, which had around 50 rooms. They also had their own Boeing 727.
But when their youngest child Eric was only a few years old, Ivana and Trump got a divorce which turned into a dirty 13-month-long legal battle over the financial settlement.
In the end, Ivana was granted a divorce in 1991, on the grounds of "cruel and inhumane treatment," and ended up receiving a $25-million payout, $10 million of which was in cash. She also got custody of the three children, though Donald remained a part of their lives.
"Donald might not have been the greatest husband to me, but he was a good father to the kids," she wrote in her memoir.
"Obviously, they adore him and are fiercely loyal to him. If he were a horrible dad, that would not be the case. If Donald wants to write a book about fatherhood, I would be happy to read it."
In addition, Ivana says that she made all the decisions about their education, travels, allowances, and child care.
"I believe the credit for raising such great kids belongs to me. I was in charge of raising our children before our divorce, and I had sole custody of them after the split," she wrote in her memoir.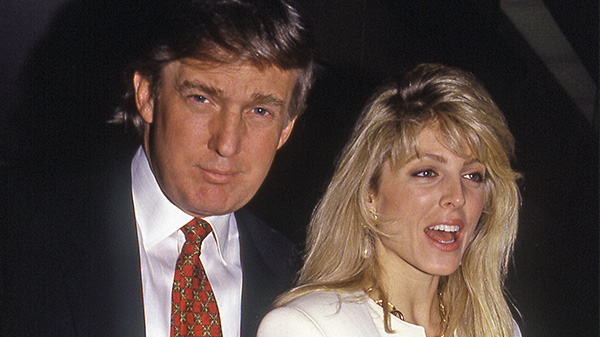 "When each one finished college, I said to my ex-husband, "Here is the finished product. Now it's your turn."
Second wife, Marla Maples
In the mid 1980s, Donald Trump – while married to Ivana – had already met his future second wife, Marla Maples, as she was trying to find work in New York City.
Maples said she met Donald Trump for the first time in 1985. They had an instant connection, but she recalls that the timing wasn't right. They spent a lot of time talking on the telephone, though they didn't meet in public.
"By '88, I knew I truly loved this guy," Maples said in a New York magazine interview.
In 1993, Marla Maples and Donald Trump got married. They welcomed daughter Tiffany Trump the same year, but their marriage sadly didn't last forever. In 1999, the couple got divorced.
Speaking to Access Hollywood, Marla explained that they weren't the best match after all.
"Well, he and I, were so different, as you could probably imagine," she said. "I think you always hope in a marriage that you can bring the best out in each other. But after many years, we realized we weren't."
Marla Maples had to sign a prenup before her marriage to Donald Trump, and it was a tough one.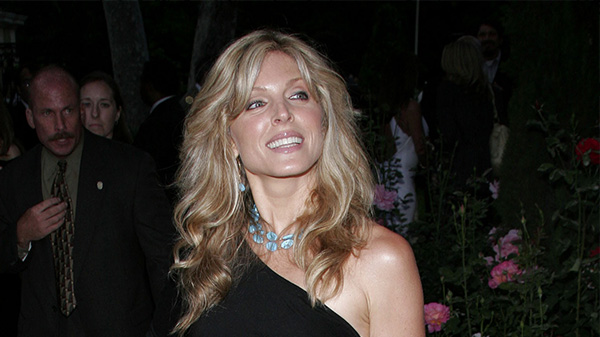 After his divorce from Maples, Donald Trump's life as a single man didn't last long.
Donald Trump meets Melania
In 1998, Paolo Zampolli, a wealthy Italian businessman, invited Donald Trump to an event at the Kit Kat Club during New York Fashion Week.
The wealthy real-estate mogul had just divorced Maples, and had gone to the event with a date. However, soon she saw a girl named Melania, and he wanted to get to know her instead.
"I went crazy. I was actually supposed to meet somebody else. There was this great supermodel sitting next to Melania," Donald Trump told Larry King in 2005. "They said, 'Look, there's so and so.' I said, 'Forget about her. Who is the one on the left? And it was Melania."
However, when they first met, Melania was not interested at all.
Since Trump was there with someone else and asked her for her phone number, she admitted to being "turned off" and said that he was "totally out of the question," her best friend Edit Molnar said.
"Melania said, 'He's here with a woman. I am absolutely not giving him my number,'" Molnar recalled. "She wouldn't even consider it. Donald did all the work."
"He wanted my number," Melania Trump told Tatler. "But he was on a date, so of course I didn't give it to him. I said, 'I am not giving you my number; give me yours and I will call you.' If I give him my number, I'm just one of the women he calls."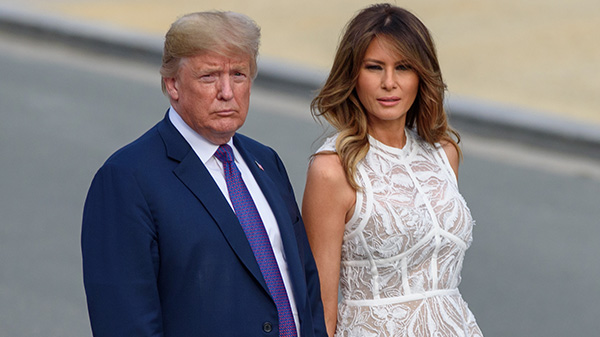 Eventually, Donald and Melania started a relationship. According to Molnar, Melania quickly changed her style, but at first, their relationship wasn't great. The two broke up several times, before patching things up and moving in together in 2001.
"I may never even see the kids"
Melania got her green card around the same time, and was living in Trump's penthouse in the Trump Tower in Manhattan.
Three years later, the couple got married in Florida. In 2006, they welcomed their son, Barron Trump.
Melania was the one closest to Barron as he grew up. Donald worked a lot and explained to Larry King in 2005 that he was a fairly hands-off parent.
"I'm not going to be doing the diapers," Trump said. "I'm not going to be making the food, I may never even see the kids."
All the same, Barron loved spending time with his dad. When Barron was growing up, Melania made sure that Barron got quality time with his father, and the two often went out for dinner together. As he grew older, Barron also joined his father on the golf course.
"It's very important to know the person you're with. And we know our roles," Melania said.
Now, their lives have changed quite a bit. Following his four-year tenure in the White House, the Trump family have spent their time at the Mar-a-Lago resort in Florida.
However, just weeks ago, Melania was spotted with son Barron in New York for the first time since they left Washington.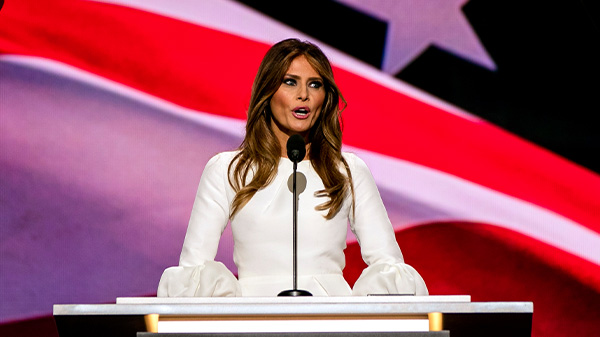 Melania and Donald Trump's marriage seems to work really well, and maybe that's because she knows why his two previous marriages failed.
Melania Trump reveals truth behind marriages
According to the tell-all book Melania and Me: The Rise and Fall of My Friendship with the First Lady, Melania's former friend and Met Gala producer Stephanie Winston Wolkoff revealed a new side of the former first lady.
As revealed in the book, Melania had some pretty strong opinions of Donald Trump's former wives Ivana and Marla Maples – and why they failed their husband.
According to Wolkoff, Melania Trump was asked why she didn't use the "Trump" name to promote her different beauty brands. And according to the former first lady, she didn't even consider it.
"She was very well aware of what he wanted — and didn't want — in his third wife. He wasn't the kind of husband who cheered on his wife's career," Wolkoff wrote in her book. "Melania told me the secret of her long marriage to him is that she is completely different from his other wives."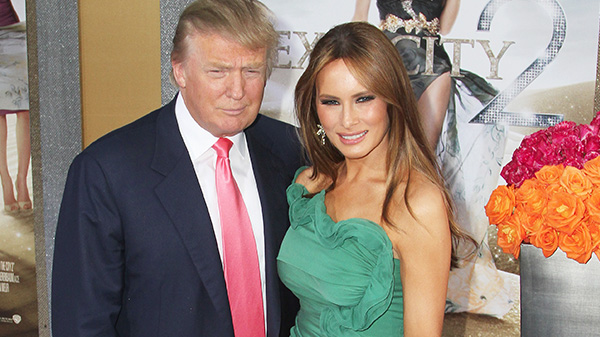 Further, Melania believed that both Ivana Trump and Marla Maples put pressure on their former husband. And according to her, that was why their marriages ended in divorce.
Donald Trump 'pressured emotionally'
"Unlike Marla Maples, Melania didn't pressure him emotionally," Wolkoff wrote. "Unlike Marla Maples, Donald's first wife, who ran one of his Atlantic City casinos and sold jewelry and clothes on QVC for a decade, Melania didn't pressure Donald for things to do."
As of now, it certainly seems that Melania Trump's strategy of not pressuring Donald Trump to be emotionally available or supportive of her own career is really working.
The two celebrated their 16th anniversary in January, and only they know what the future now holds.
What do you think of Melania Trump's analysis of Trump's two failed marriages? Give us your opinion in the comment section.
Meanwhile, share this article on Facebook with friends and family!