The British Royal family is getting larger and larger. Kate Middleton and William have three children, and Harry and Meghan now have two. It's hard to believe how fast time is flying by. Just weeks ago, Princess Charlotte celebrated her 7th birthday.
Charlotte – the second child and only daughter of William and Kate – is fourth in the line of succession behind her elder brother Prince George. And as she celebrated her birthday, parents William and Kate posted a new picture of her which have royal fans going nuts.
Yes, her grandmother, Queen Elizabeth, is of the same family. But details in the new picture show striking similarities between the two. It's chilling how much they look alike!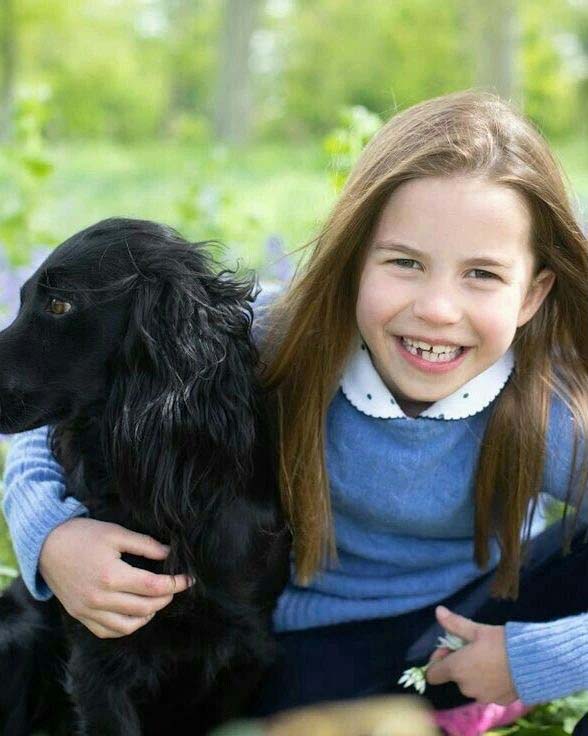 2022 is a massive year for the royal family, not just because of the Platinum Jubilee Weekend for Queen Elizabeth, which marks 70 years of her service to the people of the United Kingdom. Thousands of Brits are heading to the streets to party and celebrate the jubilee, as the Queen also will celebrate.
As of now, few things are known about when and where the Queen will appear. According to Buckingham Palace, it will be confirmed "on the day itself" which events the Queen will attend.
Queen Elizabeth's Platinum Jubilee
It's been speculated who within the royal family will be leading the celebrations, with Kate and William being the top picks.
Queen Elizabeth turned 96 in April, and her annual birthday parade, which will take place on Thursday, June 2, will mark the beginning of the jubilee.
Members of the royal family will be riding in carriages and on horses alongside around 1,400 military personnel and 400 musicians. But there will not only be royal grownups attending. Most likely, William and Kate's three children will also be there.
Prince George, Princess Charlotte, and Prince Louis will surely want to celebrate their grandmother for the historical jubilee. But before that, Princess Charlotte became the main attraction, as she celebrated her 7th birthday in early May.
And a new picture posted by her parents shows her incredible similarities with her grandmother, Queen Elizabeth. When she was the same age as her granddaughter Charlotte, it's like they could've been twins.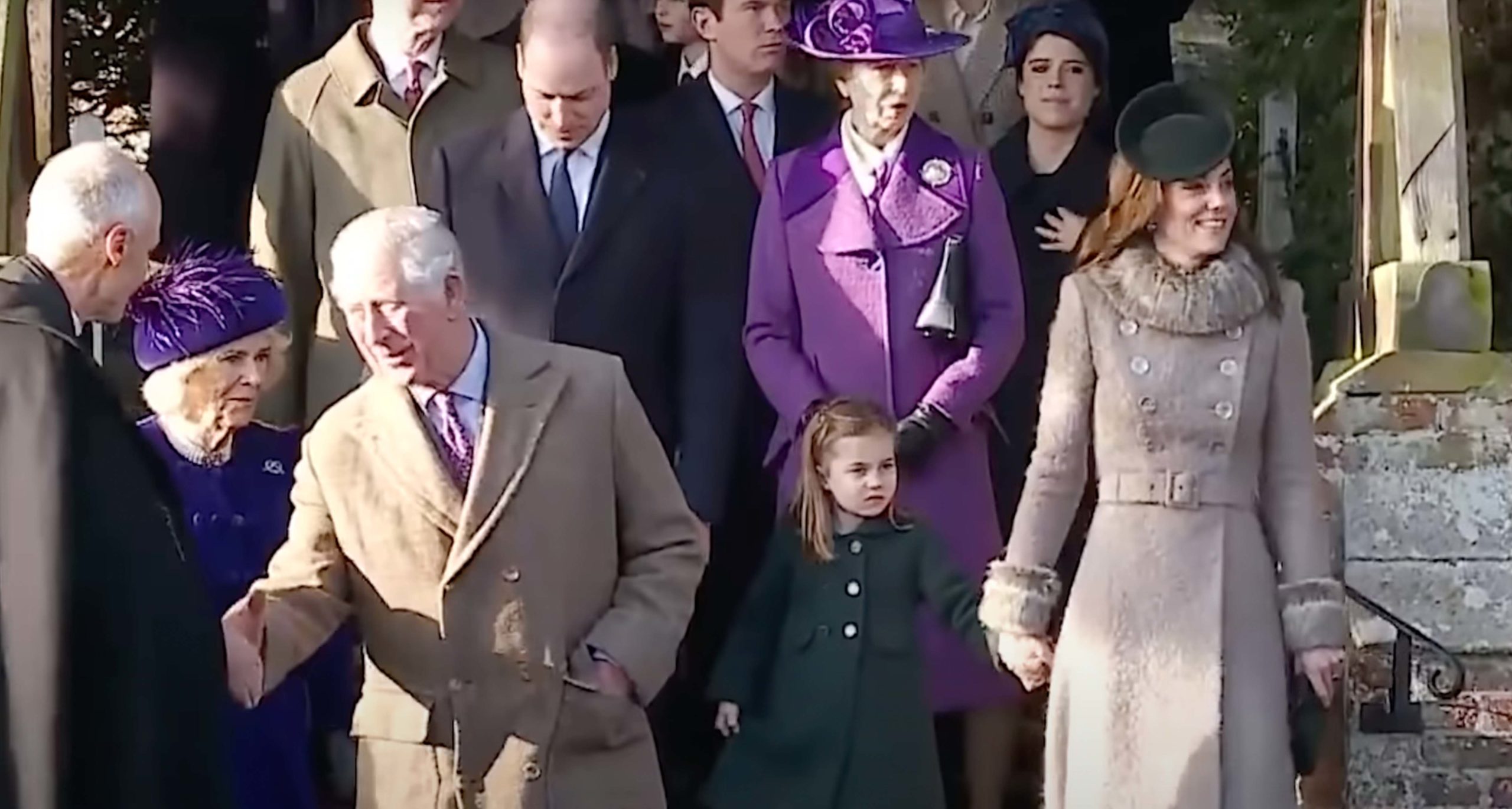 Princess Charlotte was born on May 2, 2015. She is fourth in the line of succession after her grandfather Prince Charles, her father, and elder brother, Prince George.
Princess Charlotte – school, childhood
Charlotte and George both go to school at Thomas's Battersea School. According to its website, the fee for Prince George and Princess Charlotte for the upcoming school year at Thomas's Battersea School is around $20,000.
William and Kate's three children – George, Charlotte, and their youngest son Louis – all have official titles of Princes and Princess. When on official royal duties with their parents, they will always be referred to by their royal titles.
However, at school, it's an entirely different thing. According to Hello Magazine, George and Charlotte aren't referred to with their royal titles.
Instead, they go by George Cambridge and Charlotte Cambridge. It's a nod to their parents' titles, with William and Kate Middleton being the Duke and Duchess. Further, it's been reported that his classmates call Prince George "PG," his initials.
This isn't the first time the children have taken names. Both Harry and William used the same type of names in the military and school, being called William Wales and Harry Wales. Their father, Charles, is the Prince of Wales, and their mother, Diana, was the Princess of Wales.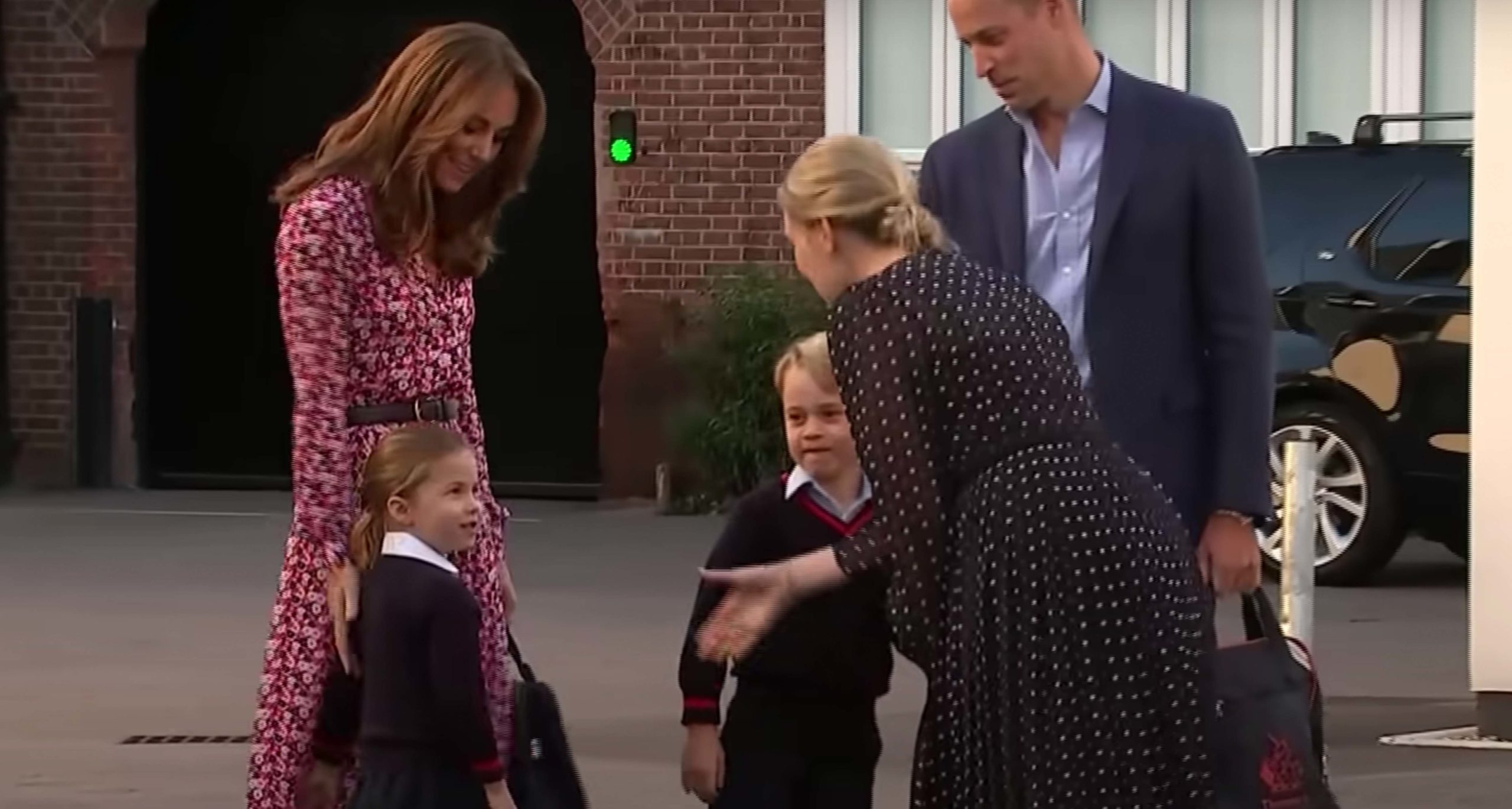 Even though they are still very young, George and Charlotte have accompanied their parents on official visits to other countries. For example, in 2016, they traveled to Canada and Poland, and Germany a year later.
Charlotte's interest in music and dancing
William and Kate have been very outspoken about their family life. However, some details they, of course, keep for themselves. But when hearing them speak of their family, they tend to paint a picture of a harmonic and lovely family.
Speaking on Apple's Time To Walk last year, William said his children immensely love music. It turns out that Princess Charlotte and her siblings enjoy the same music as their father.
"What I've been amazed by is how much my children already have inherited my family's love of music," William said.
"Most mornings, there's a massive fight between Charlotte and George as to what song is played in the morning. And I have to, now, basically prioritize that one day someone does this one, and another day it's someone else's turn. So George gets his go, then Charlotte gets her go. Such is the clamor for the music."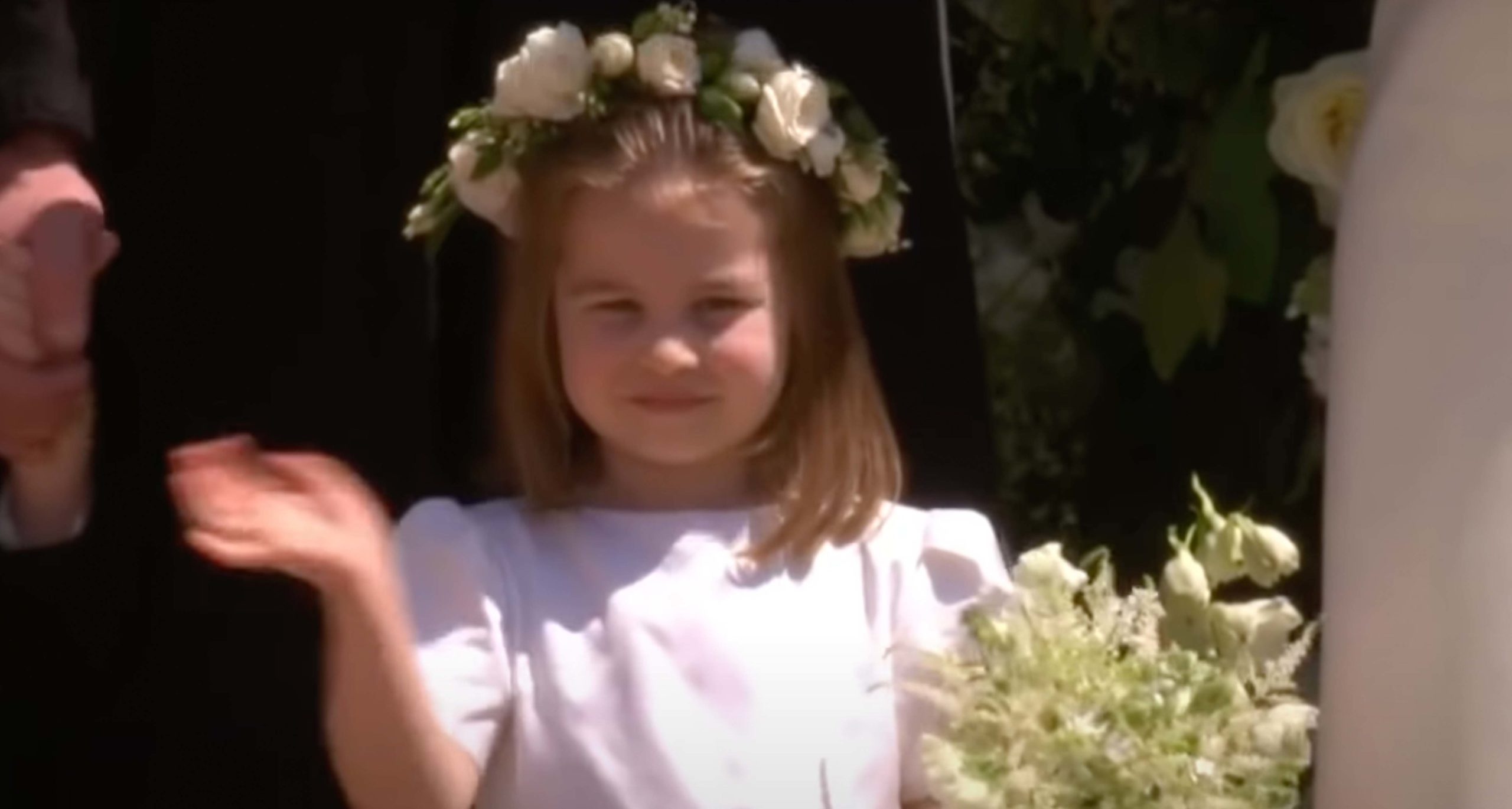 Further, William revealed that Shakira's hit song Waka Waka is the one song his children are in love with. Not only are they listening to it – but they are also getting their dancing shoes on.
"There's a lot of hip movements going along. There's a lot of dressing up. Charlotte, particularly, is running around the kitchen in her dresses and ballet stuff and everything," William explained. "She goes completely crazy with Louis following her around trying to do the same thing. It's a really happy moment where the children just enjoy dancing, messing around, and, and singing."
"She's doing cartwheels, handstands, everything"
Dancing and hip movements seem to have significantly affected Prince Charlotte. In fact, she is interested in gymnastics, which Kate Middleton revealed in 2020.
"Charlotte is really into gymnastics, she's doing cartwheels, handstands, everything," the Duchess of Cambridge said as per Entertainment Daily. "It's so good for their basic skills of balance and coordination."
"And their flexibility, it's really good for their long-term health, isn't it? We went to watch the Cirque du Soleil recently, it was amazing," Prince William added.
If Charlotte pursued a career in gymnastics, it wouldn't be the first time a royal member did professional sports. William's cousin, Zara Tindall, competed for the British Equestrian Team at the 2012 London Olympics, where she won a silver medal in the team event.
When you are a royal, you need to be on your toes all the time. Maybe that is why Prince George, Princess Charlotte, and Prince Louis have had a strict bedtime routine.
The royal nanny, Maria Borrallo, has worked for the Firm for eight years. She's not only working as a nanny for George, Charlotte, and Louis, but she also assists with different tasks during trips and weddings.
Special bedtime routine
Since Maria has been with the Royal family for so long, she is very well-respected. She also ensures that George, Charlotte, and Louis follow the strict rules their parents have set, for example, bedtime.
As MyLondon reports, the three royal children have a strict 7 pm bedtime, which they must stick to. And Maria is a crucial person in ensuring that the children follow their parents' wishes.
"There will be no messing. That's because Maria will be aware that as they step off planes, holding mum's hands, smiling and waving to the crowds, there can't be any crying or terrible 2s or tantrums," nanny expert Louise Heren told The Sun.
Sure, it might be a tricky thing to get your children ready for bed. However, it turns out that Prince William has a brilliant and cute trick he uses.
"We started watching one of [David Attenborough's] newest documentaries. It's amazing at bedtime when I can crowd the children, just shouting 'we're going to watch one of David's documentaries' and they come herding in," William told BBC Radio 4.
"It's the easiest way to catch my children and get them ready for bedtime."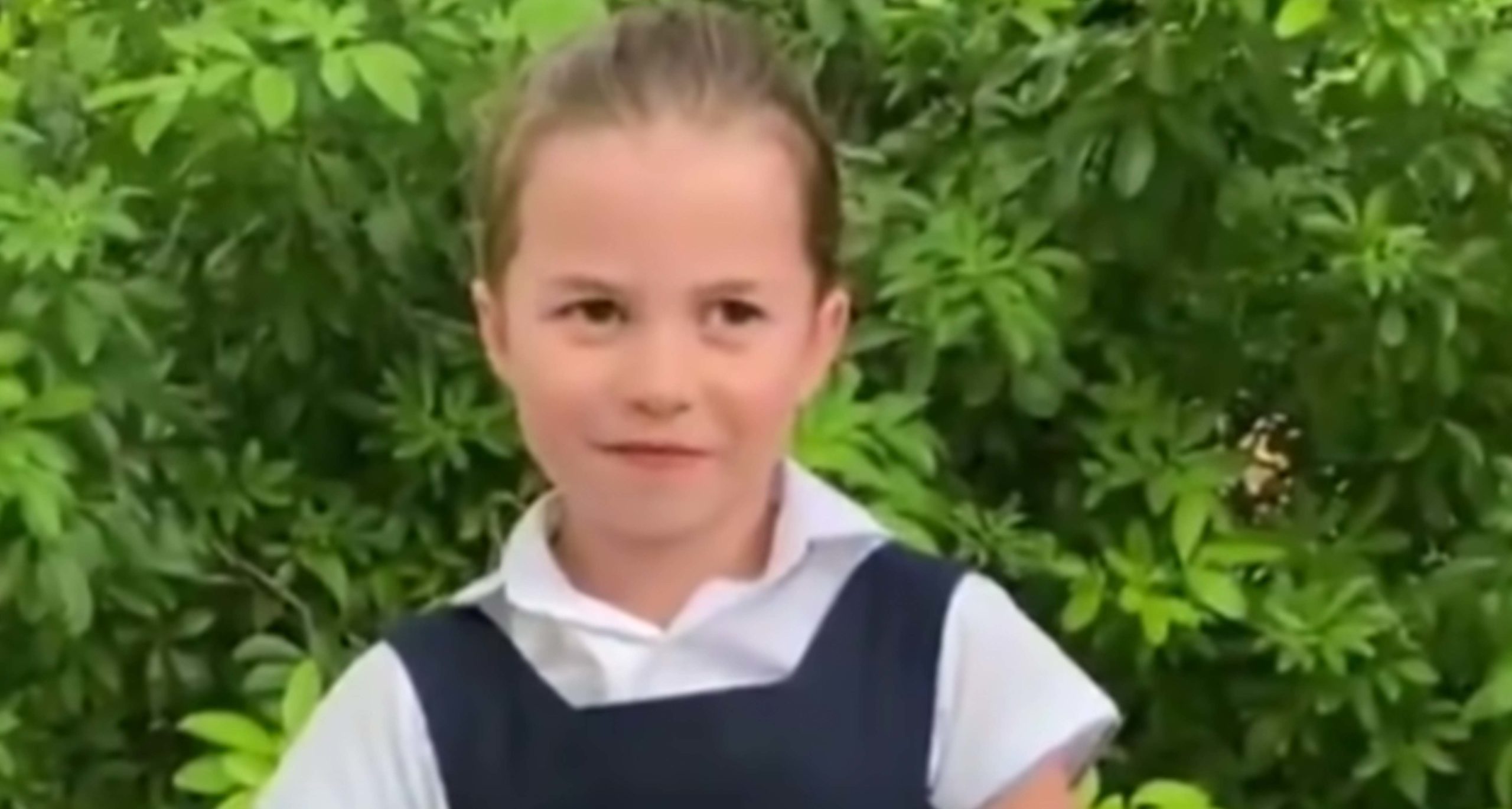 It isn't just the bedtime that is strict for the royal children. Prince William and Kate have made sure to give them limited screen time.
Princess Charlotte's 7th birthday – new picture
In 2018, William spoke about limited screen time for his children, saying that balancing it is very tough and quite challenging.
"We're going to have that discussion with our family. How on earth are we going to police and have family time when the phones are all put down, and you're offline," he explained. "Because we're all so connected now that we've got to say, 'right, for instance, we're eating now.'"
Birthdays were among the absolute most nerve-wracking and exciting days of the year as a child. While it is still enjoyable to celebrate a birthday, as a child, there was something magic about it that is hard to describe.
Maybe you heard a parent rustle with the presents outside the bedroom or listened to a brother or sister singing before entering the room? Even though you're a royal, this is probably still the exact same thing.
Weeks ago, Princess Charlotte celebrated her 7th birthday, and we are confident that she got some wonderful presents from her siblings and parents. As the tradition goes, William and Kate usually post new pictures of their beloved children for their birthdays – and this year, it was the same thing.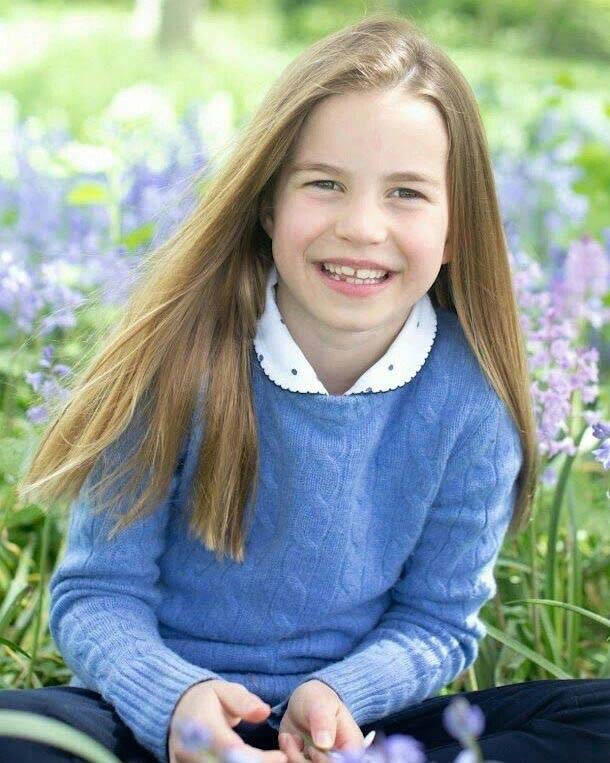 Not only was it a beautiful picture of Charlotte as she turned seven years old, but it also showed the uncanny resemblance to her grandmother, Queen Elizabeth.
Incredible similarities with Queen Elizabeth
Over the years, it's become more apparent how many similar facial features the Queen and Princess Charlotte share. They have the same shape on their chin and mouth and eyes that share a similar shape and color. They even have had similar hairstyles – and Charlotte displays the same confidence when pictures are taken of her.
That is the exact same trait as in images taken of the Queen in her childhood days.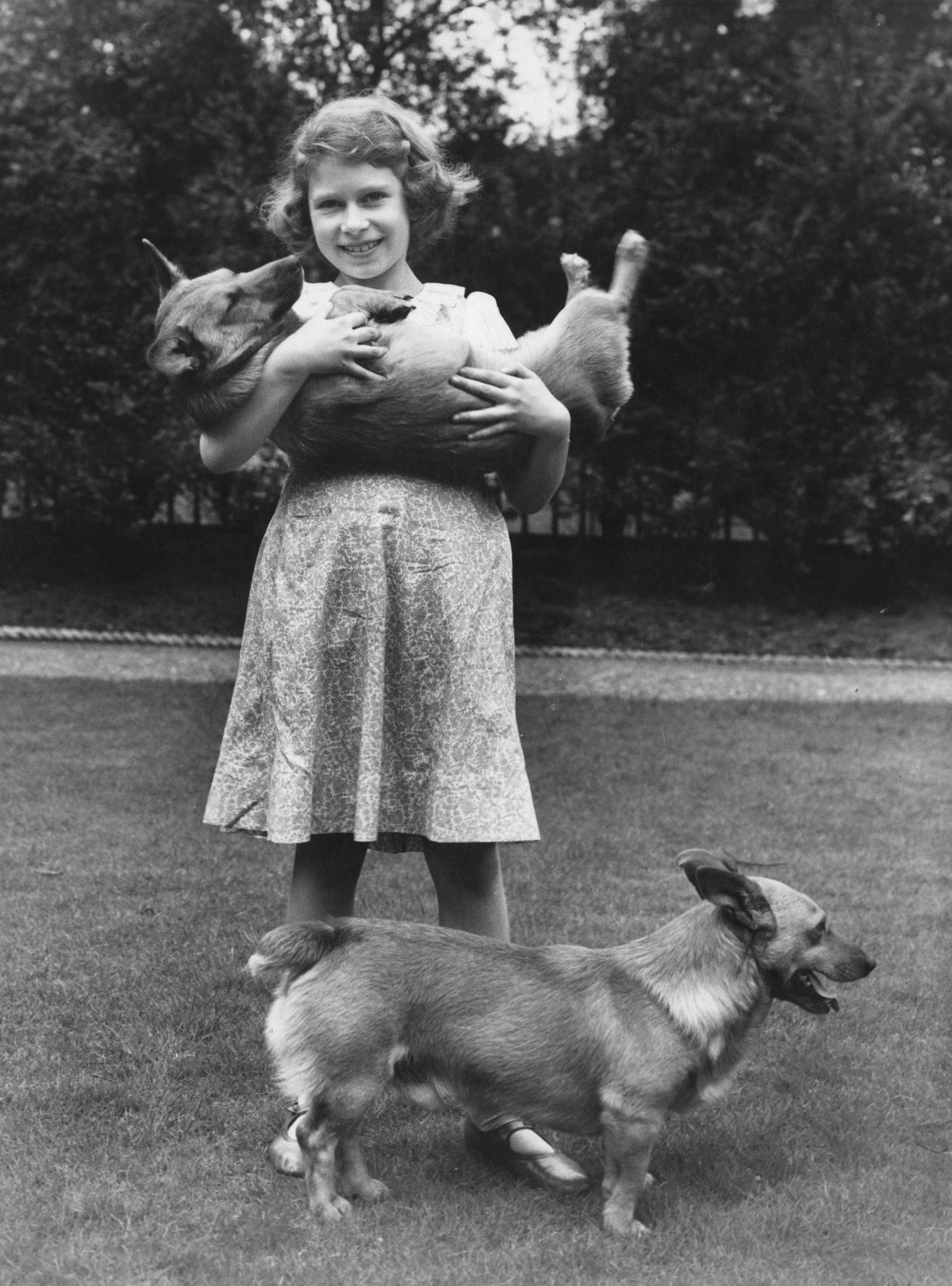 It turns out that it's not only appearance-wise that Charlotte and her grandmother, the Queen, have many similarities. For example, they both love the color pink, with Charlotte often seen wearing pink dresses. Moreover, Kate once revealed that it was the girl's favorite color.
They both also love horses – and, of course, animals.
We hope that Princess Charlotte had a wonderful birthday and that she and Queen Elizabeth will spend a lot of quality time together in the coming months.
Please, share this article if you like reading about the royal family!