Rachael Ray's been helping millions of people with their lunches, dinners and parties for decades. The celebrity chef, author and TV personality has created thousands of recipes, and in the future, she'll likely create thousands more.
Rachael's success story continues, with no end in sight. But at the same time, she's also been on a health journey herself. Yes, she's always looked fabulous. But now, Ray looks absolutely stunning!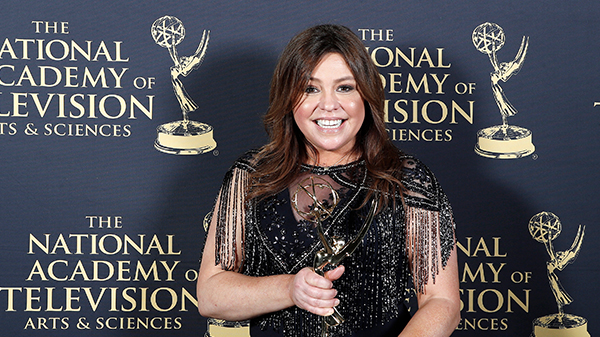 One of my favorite things to watch on TV is cooking shows or cooking competitions. I really don't know why it's so calming, but I get so much inspiration from all these great chefs.
Of course, chefs on TV can sometimes create dishes that are way out of my league, especially as I'm someone who doesn't have a fully equipped restaurant kitchen or fancy, innovative cooking tools.
Rachael Ray
That's why I've always loved watching Rachael Ray, the famous chef, TV personality and author. She's helped me and millions of people realize that a delicious and healthy meal doesn't have to take hours to prepare, and definitely doesn't need to be so expensive.
Rachael Ray hasn't only showed us how to cook. She's also taught us that eating good food in combination with being healthy and active gives great results.
The 52-year-old's been on her own healthy journey the last decade, working out regularly and reaping all the benefits.
This is her story!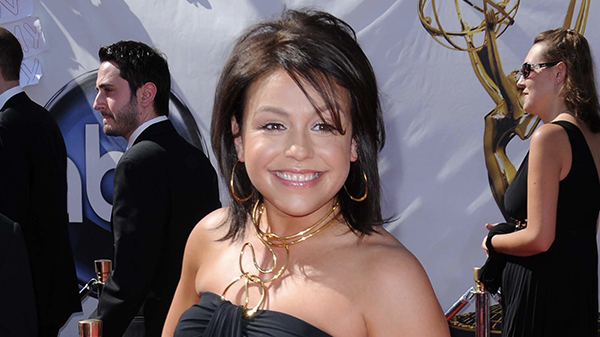 Rachael Ray's interest for cooking and food in general started at a young age. One might even go as far as to say she was born to cook.
Rachael Ray – childhood
Born on Aug 25, 1968, in Glen Falls, New York, Rachael was raised in Lake George, New York, by a family very much rooted in the restaurant business. Her mother, Elsa Scuderi – the daughter of a Sicilian immigrant – and her father James Ray owned several restaurants on Cape Cod, Massachusetts. Rachael and her two siblings Maria and Manny weren't left behind at home while their parents worked. Instead, they pretty much grew up in restaurants.
Earlier this year, Rachael posted a wonderful tribute to her mother on Facebook.
"My mom, Elsa Providenzia Scuderi, is "no baloney.". She's tough, smart, and to me, oh so COOL," Ray wrote. "She's my favorite cook and favorite person., she's the hardest worker I have ever known and although one of the toughest humans, she's also the most empathetic and compassionate. Among the long list of things to love and admire about Elsa, are her gratitude and positive mindset."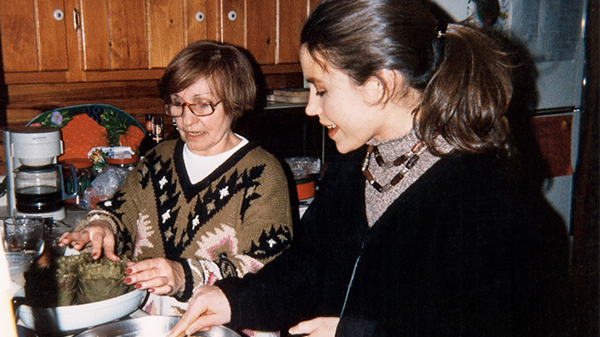 In fact, one of her earliest memories was burning herself on a grill.
"Good food and a warm kitchen are what makes a house a home," Rachael explains. "I always tried to make my home like my mother's, because Mom was magnificent at stretching a buck when it came to decorating and food. Like a true Italian, she valued beautification in every area of her life, and I try to do the same. She raised me with a great aesthetic and taught me that you don't need to be rich to live a rich life."
Interest in cooking
When she was 14 years old, Rachael Ray's parents divorced. Their mother ran restaurants in nine different locations, and Rachael, along with her siblings, worked with everything.
Studying at Lake George High School, Ray excelled as a good student and a cheerleader. But this was also when her own passion for food and business came into the equation. She started her own business, offering food gift-baskets called Delicious Liaisons. She went on to study literature and communication at Pace University, but after two years, Ray decided to quit and got herself a job.
After living in a cabin in Adirondacks, New York, Rachael headed to New York City. She started working as a candy-counter manager in Macy's fine-foods market. She was great at her job, and was soon offered a management position in the fashion accessories department.
Fashion, however, wasn't a particular passion of hers. Rachael still loved cooking and wanted to pursue her own career in the business. Following a couple of years in the stressful environment that was New York City, she went upstate once again and came upon an amazing idea.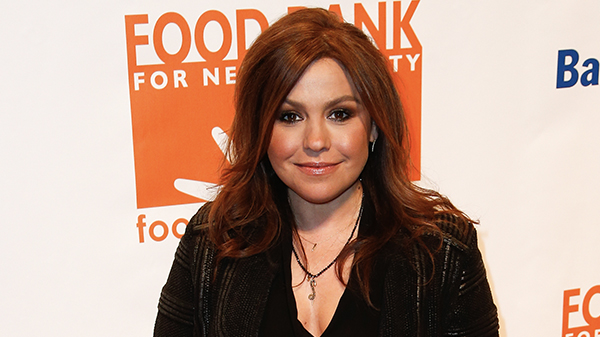 According to her, it was a "happy little accident".
"I thought I had this great life, but I had a lousy one," Rachael has said. "If you're going to work that hard, it should be for something with your name on it."
Rachael Ray – "30 Minute Meal"
Rachael was working as a food buyer at a gourmet store in Albany, New York, when she suddenly came up with the idea that the store should offer cooking classes. However, she couldn't find one single chef to teach people.
Since no one would do it, she decided to take the job herself. It would turn out to produce a signature of hers: "30-minute meals."
Rachael Ray focused the "30 Minute Meal" on fresh ingredients, which soon helped her to become a household name all over the US.
Before long, Ray was performing her own demonstration of the "30 Minute Meal" on television. In 1999, she released her first cookbook, 30 Minute Meals by Rachael Ray, and it was a huge success. The cookbook sold 10,000 copies in two weeks at a local grocery store, and two years later, her big breakthrough was cemented. One again, it was what she would call "a happy little incident."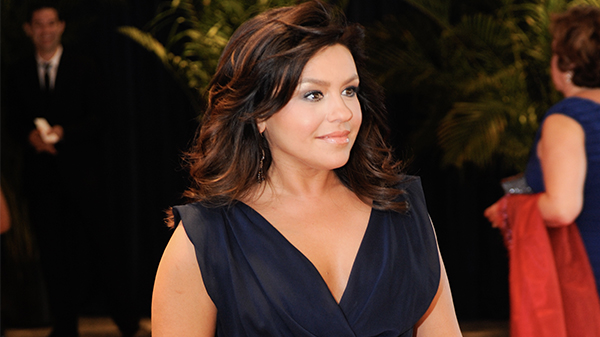 One night, Rachael got a call from a producer at the Today Show, saying that their planned guests couldn't make it because of a snowstorm. They asked if she could fill in, and Ray, along with her mother, quickly gathered their equipment and got in the car.
Start of cooking career
Nine hours later, she was on national television cooking soup – and America loved her.
That led to Ray landing a contract with the Food Network. She released several new cookbooks and got her own talk show. She didn't plan for it – but maybe that's why she became so successful in the first place?
Another famous television personality and chef, Guy Fieri, praised her as a hard-working person that was meant to be cooking all along.
"She started out doing demos in stores, then landed one show, which turned into two, and then it just blew up," he said.
"Once you meet her, you understand just what a powerhouse she is. This isn't a coincidental opportunity. She was destined for this."
In 2005, Rachael married the lead singer of a rock band, John Cusimano. The couple had met at a party four years earlier, and ever since, the two have been deeply in love.
"We walked directly across the room to each other," she said. "My husband and I have been together on the phone or in person every single day since the night we met."
Rachael Ray – husband
"You know, my husband is the only guy in the world I could have married," Ray told ABC News in 2006. "The only man that can possibly exist that doesn't mind eating dinner at midnight, you know. I mean, he's a really easygoing guy."
The couple remain happily married, and he's even appeared on The Rachael Ray Show. Cusimano also serves as the CEO of her company Watch Entertainment.
In 2007, she told People that she and her husband have decided not to have children.
"I work too much to be an appropriate parent," she said. "I just feel like I would do a bad job if I actually took the time to literally give birth to a kid right now and try and juggle everything I'm doing."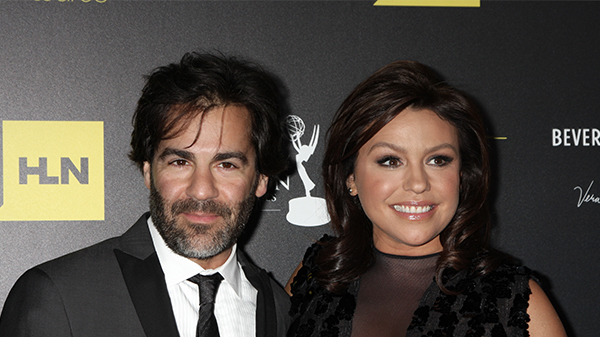 Rachael's career went straight to the top – from a local worker at a grocery store in Albany to being a media mogul – which meant she didn't really have the time to put her own well-being first. It wasn't until she turned 40 that she realized she needed to start working out.
"I feel really guilty about that now that I'm a few years into running six days a week, I really feel like I missed out a lot in my adult years," she told Yahoo in 2012.
"I wish I had those other 25 years back between when you're forced to go to gym class and where I'm at now. There were a lot of years where I thought that just working really hard was the equivalent of having exercise every day in your life, and it really isn't."
New healthy lifestyle
So, Rachael started to hit the gym every day, working on the machines. Alongside her husband, she started to get thinner and feel noticeably great.
Not only that, but she says for that one hour a day, she gets to be herself, as opposed to the Rachael Ray we see on television each and every day.
"Between my daytime appear, the Food Network appears, my magazine, and my books, I'm generally go, go, go," she explained.
"Be that as it may, working out is my time. That is the reason I don't utilize a coach. I'd feel like it was tied in with satisfying the coach, not fulfilling me. In addition, coaches need you to hear them out. I like tuning in to my music."
Besides working out, Rachael's also implemented a healthy diet to maintain her healthy lifestyle.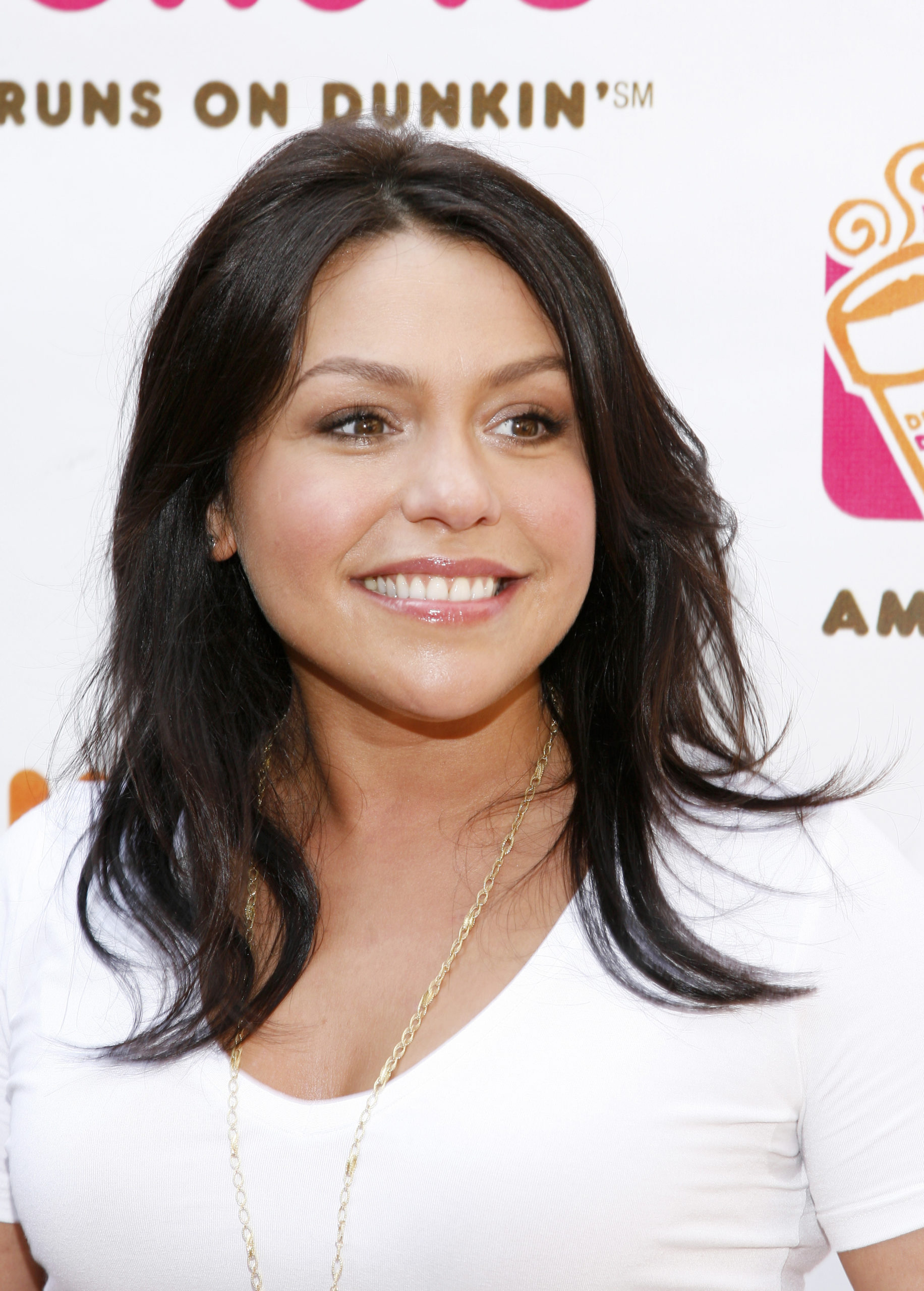 Just like famous actor John Goodman, who went through an inspiring weight-loss journey, Rachael decided to follow a Mediterranean eating routine, including tons of veggies and a serving of mixed greens. She also keeps herself hydrated by drinking more than eight ounces of water every single day.
Rachael Ray – diet
As Medium reported, here is Rachael Ray's daily eating regimen:
Breakfast: Coffee
Lunch: Vegetable toss-salad
Snack: Acai berries or canned tuna or veggies with Greek yogurt dip
Dinner: Steak or pasta with a glass of wine
"I care about my general well being," she said. "We'd keep awake until late having an additional piece of wine and manage stuff at work. Presently we head to sleep at 10:30 or 11. We rest better and mentally feel like we can manage our days better."
Rachael Ray cares about eating healthy, and so now she's on a mission to help others, especially children, in finding a healthier lifestyle.
Charity work
A few of years ago, she launched a charity called Yum-o!, which focuses on eradicating child hunger and lowering type-2 diabetes and obesity rates in the US. She also provides scholarships to kids that have an interest in working in the culinary field in the future.
"The differential is so large they wanted to create a platform for families to go get information, incentives, and great tips and tricks to lower that differential when it comes to feeding their families a more healthful diet that includes more fruits and vegetables," Ray told Yahoo.
Rachael Ray is a true inspiration for all of us. Not only is she a wonderful cook and television personality, she's also a role model for all of us who aim for a healthier lifestyle.
Please share her inspirational story on Facebook with friends and family!